The review has been compensated in the form of a Best Buy Gift Card and/or received the product/service at a reduced price or for free.

As a mom of two active boys I can assure you that laundry in my household is a constant chore and requires patience and organization. Having a sturdy washing machine is essential to keeping the laundry from piling up and causing a stinky situation.
One of my teens wrestles 5 days a week and when he comes home from school he is trained to put his laundry straight into the "special" laundry basket because those clothes get washed separately. Even his kneepads have their own wash cycle. The problem I run into is I have to run a small load in my huge washer just for 4-5 items. However, just the other day I found a solution while I was at Best Buy. It's called the LG Twin wash system and it has a SideKick pedestal washer that will wash an additional small load ─ It's perfect for a load of delicate items or stinky wrestling clothes. I saw it on an end cap and I was so impressed with the time-saving features and the money-saving packages they are currently offering. **From 1/11-4/25  you can receive up to $500 off a LG laundry solution for your home.
My favorite feature is the LED electronic control panel because it allows me to choose a simple cycle selection. I just want to push a button and go! I  also love how it has an "intimate" cycle as well because I can add lacy blouses and delicate items without having to add them in with my jeans and other bulky items.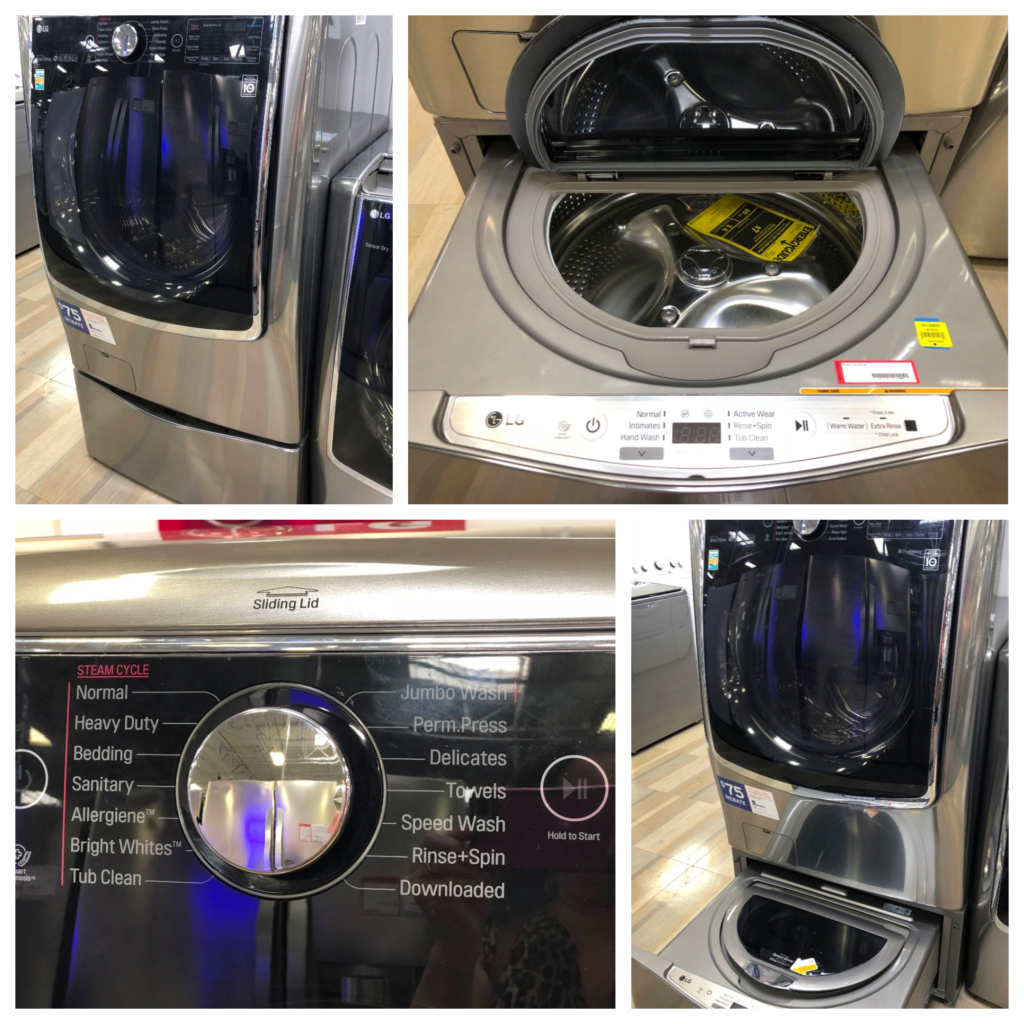 Looks pretty cool huh? All I can think about it how I can simultaneously do two loads at the same time!!! It's like having the best of both worlds. I plan on using that extra time to take a nap :)
With all the laundry I have been doing for 15 years as a parent I would love to share some of my favorite tips and tricks with you! Here is a laundry guide for moms of boys.
 Create a schedule – I have 3 kids so I try to do wash basically every other day or I'll never be able to stay on top of it. I have found that starting around 10-year-old my boys started to sweat and perspire more and their rooms started spelling "manly". I tend to wash their sheets on the weekend and do the regular clothes during the week. I use a scheduling board in the laundry room as a reminder.
Get Each boy their own laundry hamper – I find it easier to keep things separate when I do the wash. Then when I am folding I know exactly what clothes go to which kid.  I also find that it promotes responsibility because if their laundry basket is piled high, that is their cue to bring me their basket. I like the mesh laundry baskets because they are light and easy to carry.
Teach Them How To Do Their Own Laundry –Trust me, you will thank yourself later when they are teenagers. If my teen doesn't have clean clothes like socks and underwear for practice, then that is a good natural consequence and he probably won't make that mistake again. Teach them to read labels too and know what the symbols mean.
Tackle stains right away

 – I don't know how he does it but my 11-year-old comes home with black shorts almost daily. I don't know if it is from the asphault but these stains often set by the time they go through the wash so it's important I knock them out early.  When my boys come home with stains on their clothes, I like to use OXY Clean to help prevent them from setting in. I can use this detergent as a pre-treat solution without worrying about damaging the fabric. Then I wash their clothes immediately.
Laundry Tips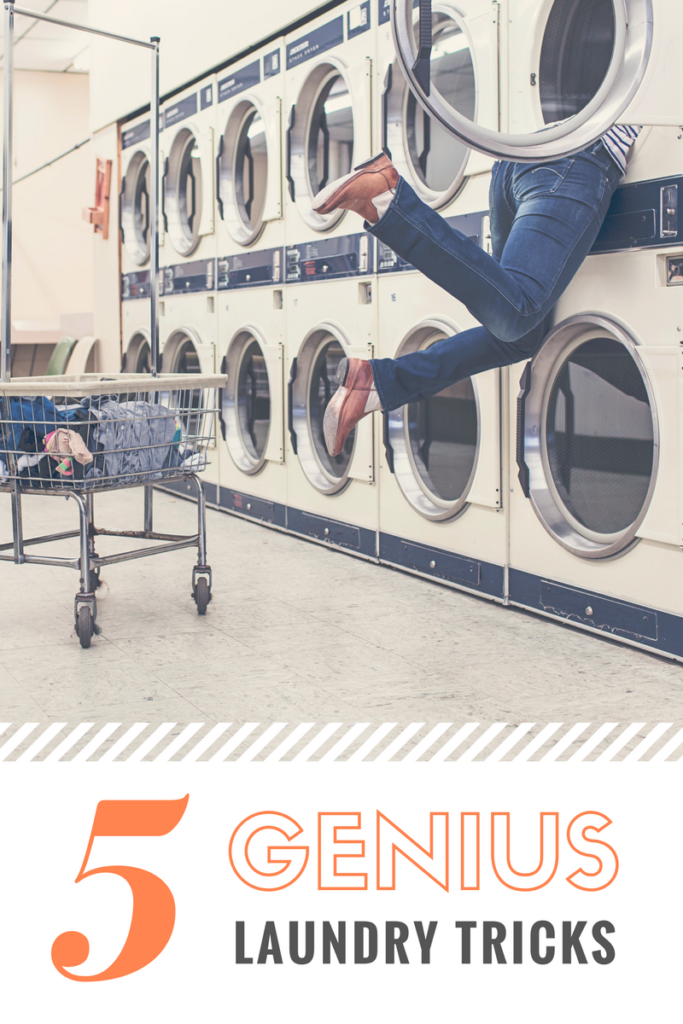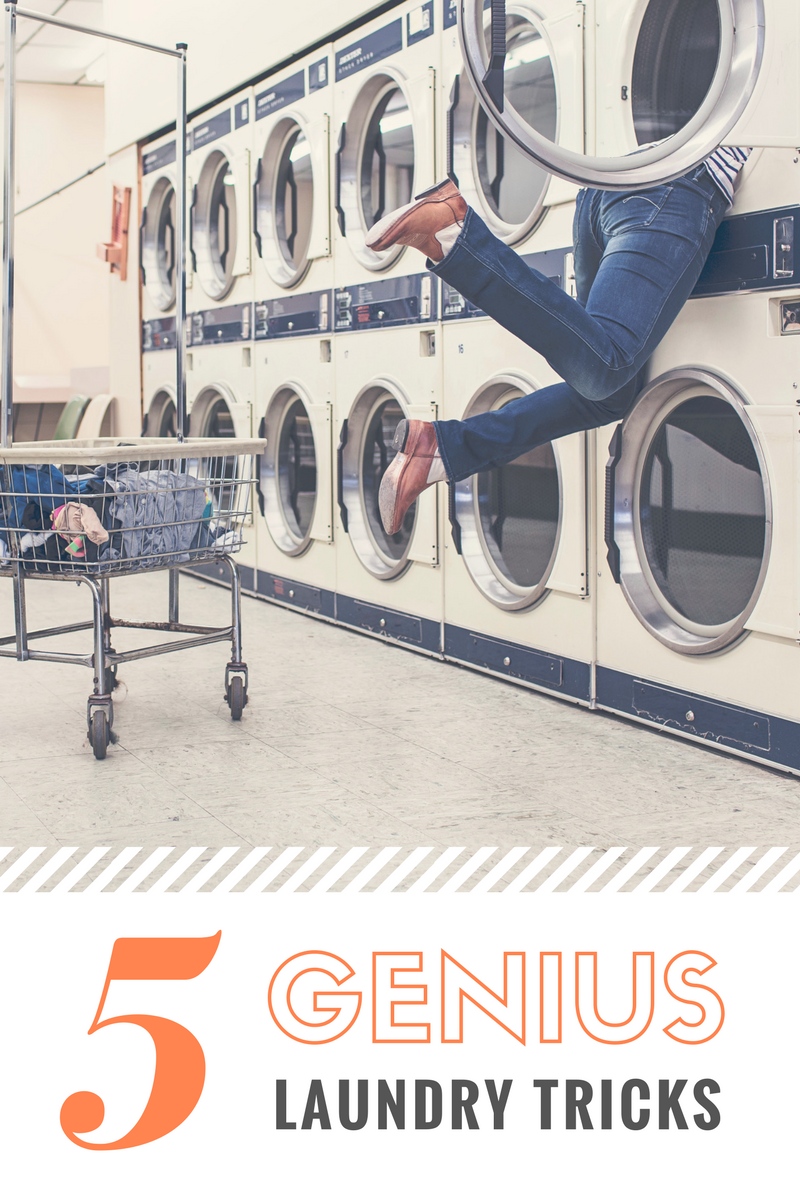 Use vinegar and baking soda on your towels, instead of detergent to fluff them up.

If you are washing shoes, prevent the dreaded sneaker bang by using a specially made sneaker dryer bag on the dryer door.

Wash dark clothes inside out to keep them from fading.

Save time and energy by throwing a dry towel into your dryer with your wet laundry. It reduces moisture in the dryer and speeds up the entire process.

Add 1/2 cup vinegar to your rinse cycle. Vinegar is also a good fabric softener. It fights lint, removes soap residue, reduces static cling and leaves clothes brighter.
For more information visit Best Buy On Facebook and Twitter.