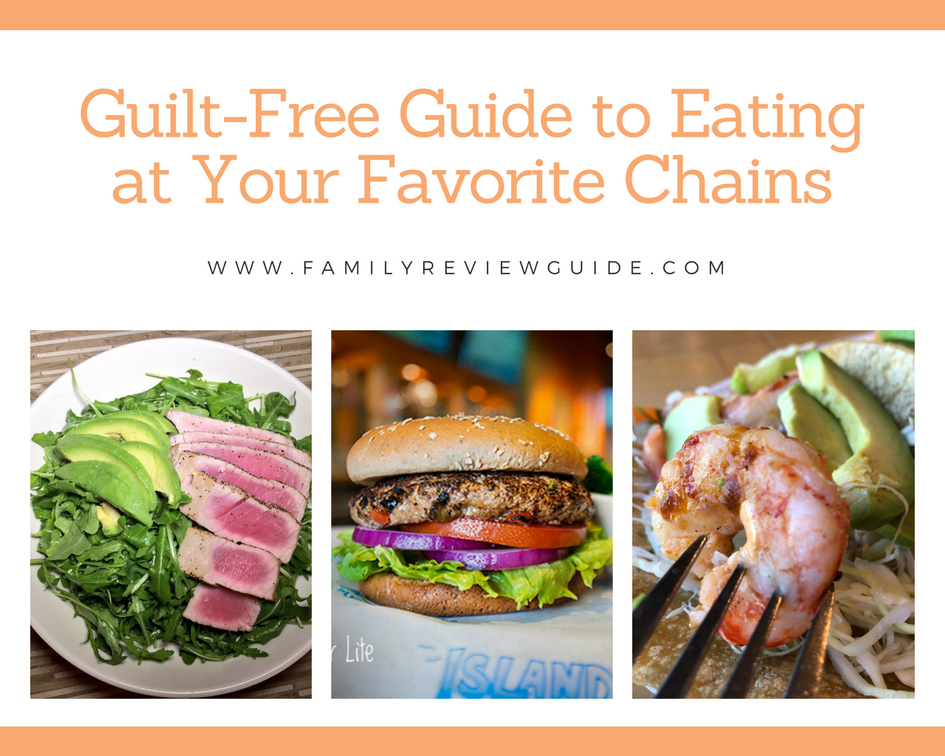 Guilt-Free Guide to Eating at Your Favorite Restaurants
Dining out is probably my biggest weakness. I love trying new restaurants, new menus, new flavors and more. However, I promised myself this year I would eat smaller portions and make healthier choices. So here is a Guilt-Free Guide to Eating at Your Favorite Chain restaurants:
Rubio's Coastal Grill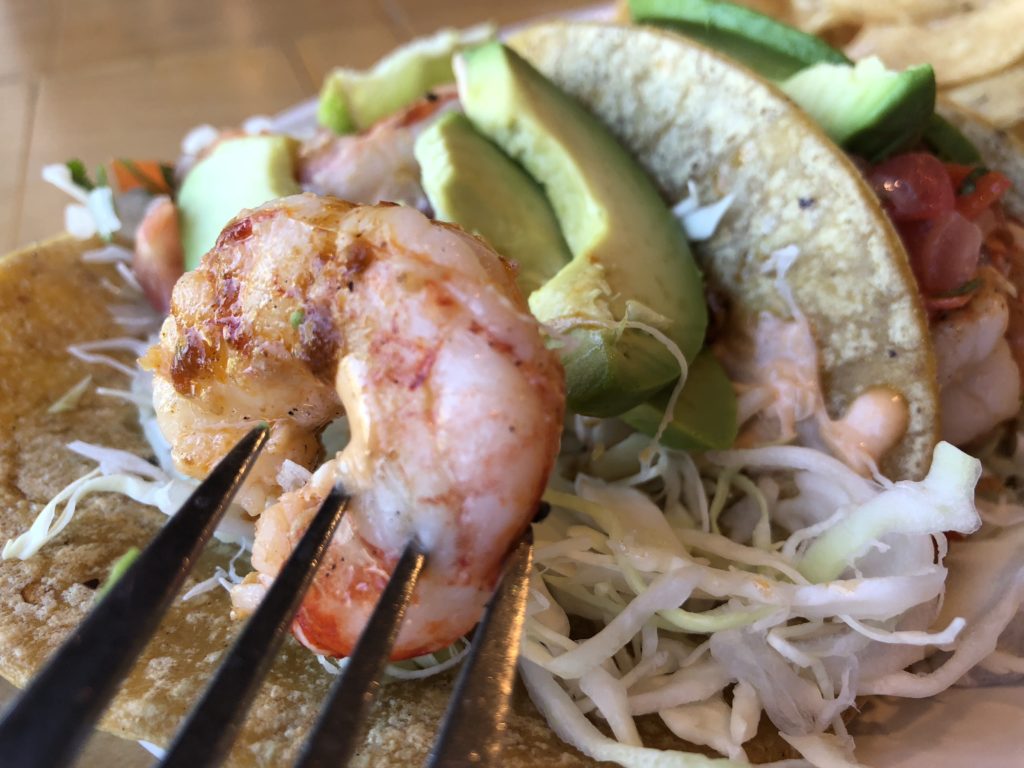 Rubio's is known its delicious coastal cuisine and popularizing the fish taco. Recently they added Wild Argentinian Red Shrimp to its award-winning seafood menu. The grilled shrimp will be available in a new
Sourced in South America off the coast of Argentina, the Wild Argentinian Red Shrimp was selected by the Rubio's culinary team for its large size and sweet flavor. Rubio's Wild-Caught Argentinian Red Shrimp is grilled to perfection and drizzled with a warm butter made from a blend of smoked paprika, sundried tomatoes, sea salt, garlic and oregano.
---
Islands Burgers
Islands Burgers & Drinks: While burgers and cheesy fries aren't usually associated with clean eating, health-conscious guests at Islands have plenty of options less than 700 calories. A couple of my favorites from the low-calorie Bikini Beach menu are:
No-Blame Grilled Veggie Tacos (480 cal): Corn tortillas stuffed with grilled veggies, cheddar cheese and topped with roasted corn, black beans and Pico de Gallo.
Turkey Burger Lite (640 cal): Served with a whole wheat bun, topped with red onion, lettuce, mustard and served with a side of steamed broccoli and carrots.  (for an even healthier alternative order it lettuce wrapped with no bun!
---
IHOP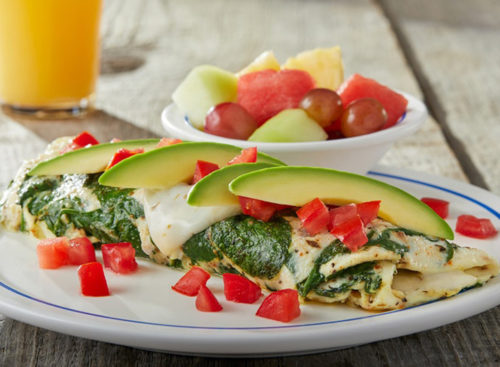 PC: Courtesy of IHOP
Instead of eggs, bacon and hash browns, try this healthy Take on breakfast at IHOP. Egg White Vegetable Omelette With Side of Pineapple, Apples, Oranges, and Strawberries.. It's filling at only 380 calories and 29 grams of protein.
---
Stone Fire Grill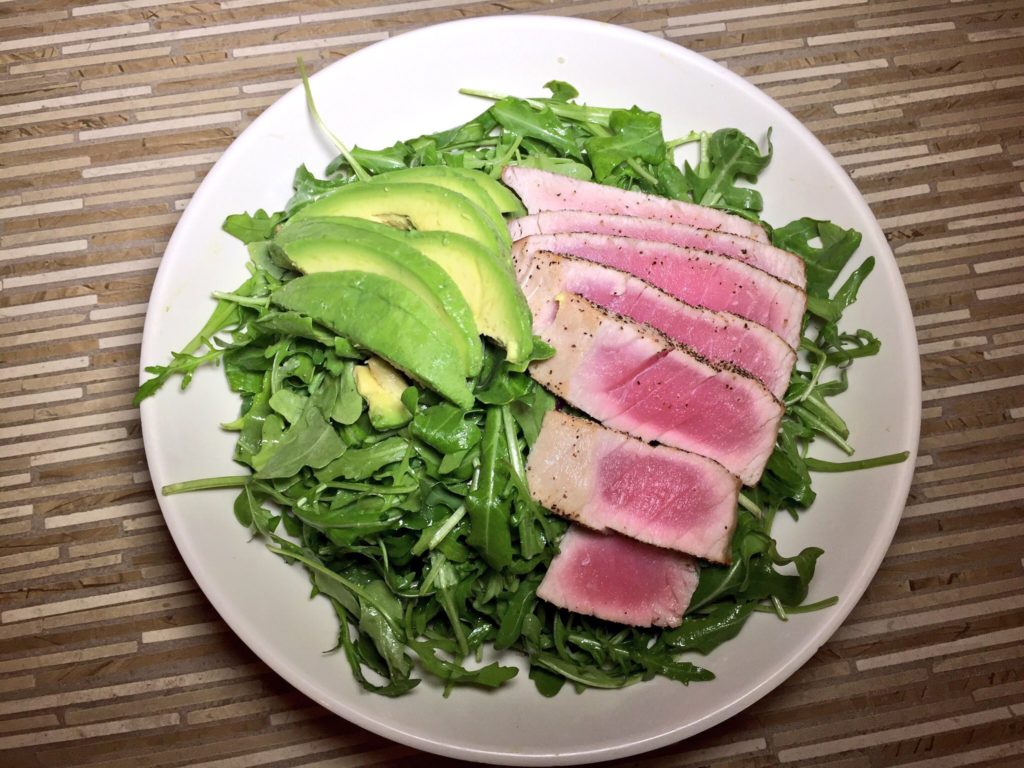 This fresh and flavorful  seared ahi and arugula salad from Stone Fire Grill is packed with vitamins, including B and omega-3 fatty acids, which are associated with an array of health benefits, including warding of depression and cognitive decline to reducing inflammation and the reduced risk of heart attacks.The salad comes with a bed of arugula, tossed with lemon + extra virgin olive oil and topped with avocado and seared Ahi Tuna.
---
Daily Grill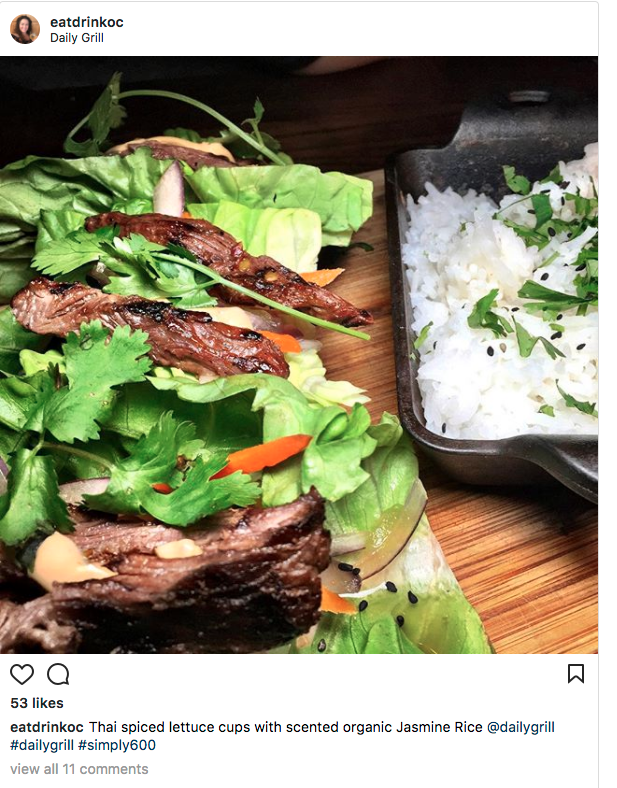 The Daily Grill is known as an approachable, everyday restaurant featuring classic American dishes made from scratch. They serve everything from comfort food do salads and they even have a simply 600 menu. All items on this menu are all natural, locally inspired and have 600 calories or less. One of our favorites is the Thai Spiced Steak Lettuce Wraps. They are served with  Sesame Soy Aioli & Pickled Vegetables and are a Gluten-Free option as well! Dine happy!