This is a guest post by Katie Brandenburger.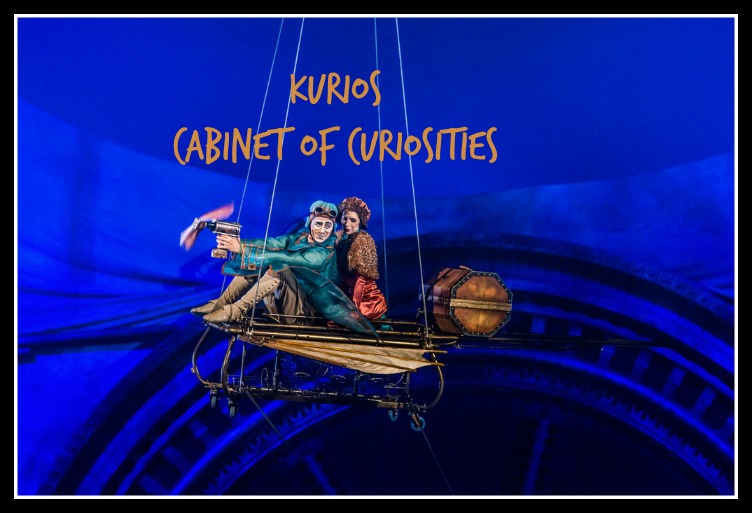 credit : Martin Girard © Cirque du Soleil
Kurios – Cabinet of Curiosities by Cirque Du Soleil
It's been said that curiosity killed the cat — but whoever said that ridiculous statement has clearly never experienced Cirque du Soleil's Kurious, now showing at the OC Fair & Event Center through November 29th.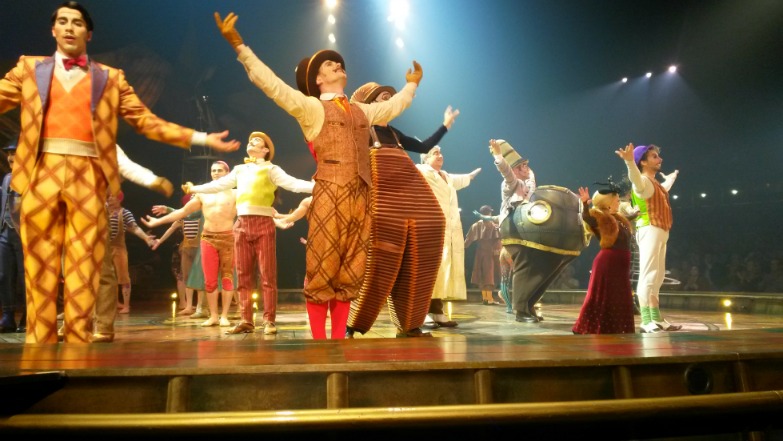 The new show invites its audience to take a step out of the proverbial box and leave all inhibitions and expectations at the door. To get curious, if you will. One thing I can guarantee is that whatever you were expecting once you entered through that distinctive blue and yellow tent is nothing compared to what will ensue once you take your seat. It can only be humbly described as a colorful and originally-crafted feast for the senses.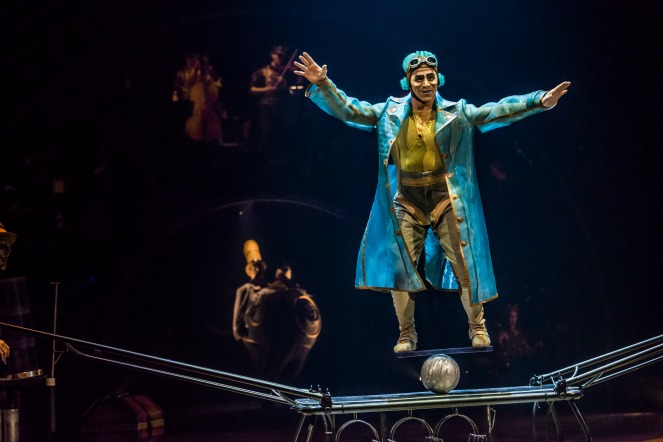 credit : Martin Girard © Cirque du Soleil
An eclectic blend of a 1920s circus/freak show act and a modern day Cirque performance, Kurious features outrageously constructed costumes with intricately designed patterns and a plethora of performers who could do no wrong in my eyes.
I've found it next to impossible to tell the story of what the show is actually about, but it is most definitely open to interpretation. I'd be willing to bet that each person who walks out of the performance will have their own version of the story to tell. Personally, I could hardly focus on the story line when my eyes were transfixed on the jaw-dropping stunts and my ears were engulfed in the perfectly timed musical element.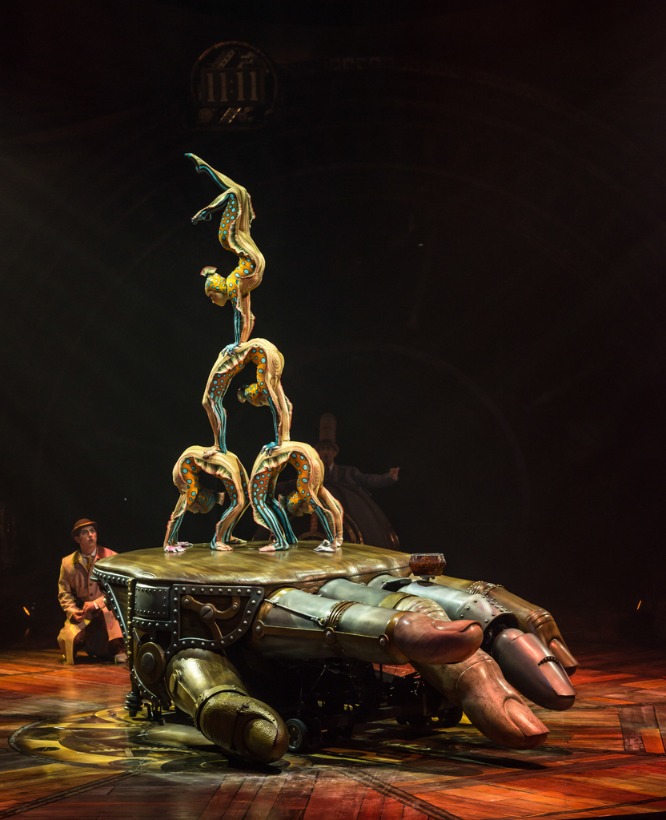 credit : Martin Girard © Cirque du Soleil
Which brings me to my next point: as I mentioned, throughout the performance I could hardly peel my eyes off the stage–which made it incredibly difficult to upload some of the show's awesomeness on Instagram. Ugh.
From an invisible circus with well-timed sound effects (I swear, it's quite impressive when you see it–er, hear it?), to outrageous acrobatics and breathtaking body movements, the show will leave you exiting the tent pondering the thought, "What just happened?"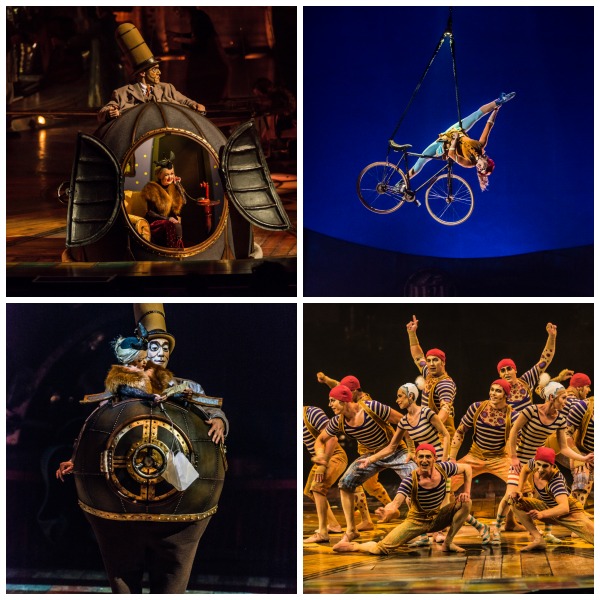 credit : Martin Girard © Cirque du Soleil
So, by all means — make time to get curious and take a chance on one of the most bizarre and brilliant shows to ever come to Orange County.
For more information visit the Kurios Tour Dates and see if they are coming to you next!