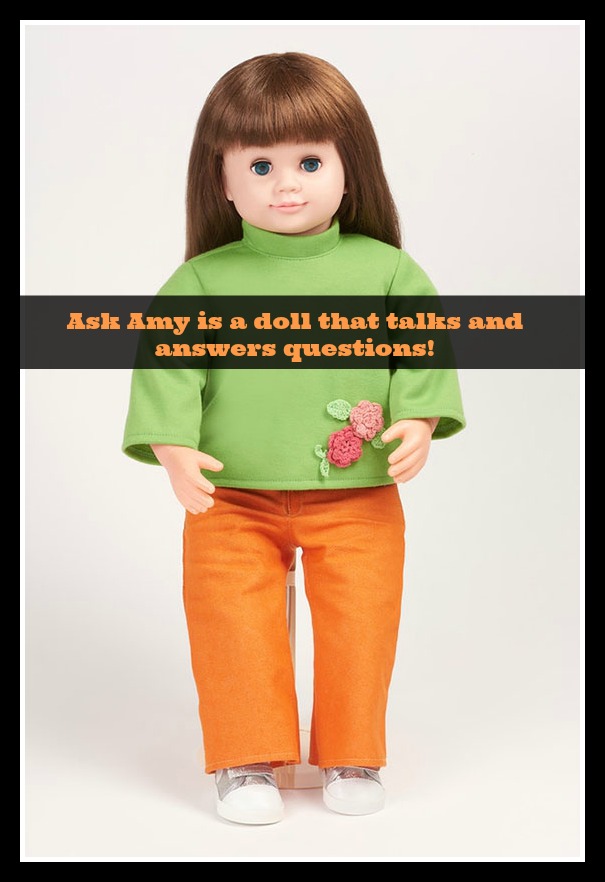 It's every little girl's dream to have an exact look-alike doll, and these days dolls are designed with life-like features and technology that makes that dream a reality. The Ask Amy Doll from word of magic toys is the first-of-a-kind, truly interactive and educational doll. Ask Amy™ is the perfect doll for your child to play with – because she talks back in a myriad of fun, educational ways.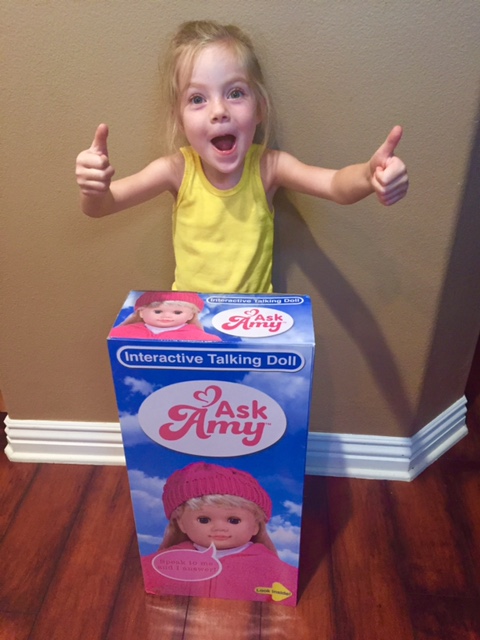 We recently received an Ask Amy Doll and my daughter was super excited to see that the doll had blond hair just like her. She also had large round eyes similar to my daughter and a cute outfit that was visible through the display box.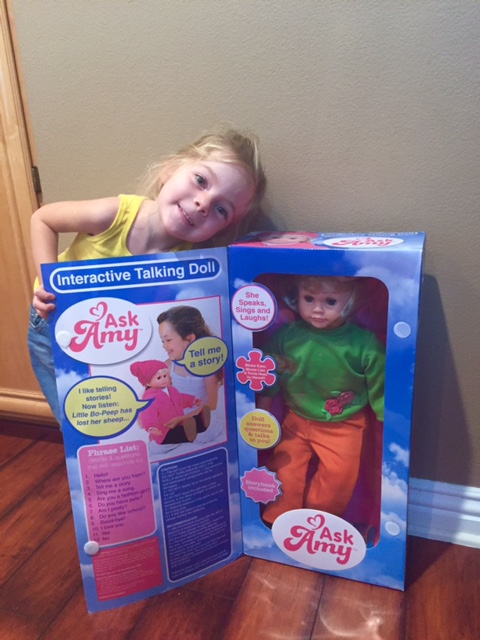 We took Amy out of the box and had a little conversation with her outside. The key is to talk to her in a quiet place so that there is no background noise to confuse her. Here is a video of Amy singing songs with my daughter.
Video of ASK AMY™
ASK AMY™ Book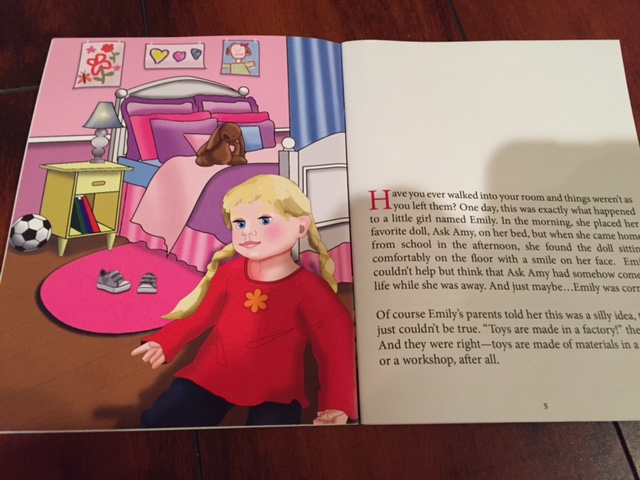 Each Ask Amy Doll comes with a story book that is perfect for bedtime.
ASK AMY™ Features
Encourage verbal and social/emotional development
Promote self-esteem and empathy in young children
Respond to 12 verbal prompts / questions with a variety of answers
Sing the alphabet, lullabies, nursery rhymes, and more
Recites poems and tongue-twisters
Move her lips, turn her head and blink automatically in a life-like fashion
Tell jokes and giggle
And so much more
HOW DOES ASK AMY™ INTERACT?
Use the following verbal prompts/questions to engage with Ask Amy™ and see how she will respond:
Hello!
Where are you from?
Tell me a story.
Sing me a song.
Are you a fashion girl?
Do you have pets?
Am I pretty?
Do you like school?
I love you
Yes
No
Good-bye!
ASK AMY™ ENCOURAGES SELF-LEARNING
Self-learning is one of the strongest skills a child can develop. It not only creates confidence and self-esteem, it will help them become independent thinkers and stronger students. As Ask Amy™ interacts and engages the child, she can help a child strengthen their speech and language skills, emotional interaction, and become more comfortable engaging with other people.
Tips for your ASK AMY™ Doll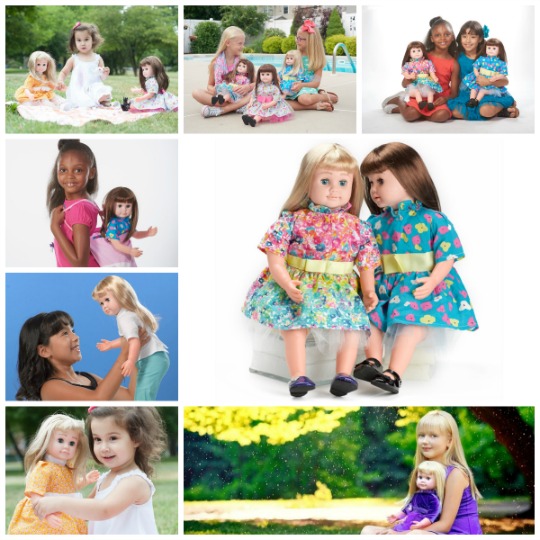 Read to your doll- Each Ask Amy doll comes with a storybook and interactive phrase list that prompts   Amy to respond with positive messages to promote self-esteem and empathy.
 The Amy doll closes her eyes when the time to go to sleep so don't confuse that for being broken.
Start the next command for Amy AFTER she finishes speaking. Amy does not recognize commands while she is speaking.
For more information visit Ask Amy on Facebook and Twitter.