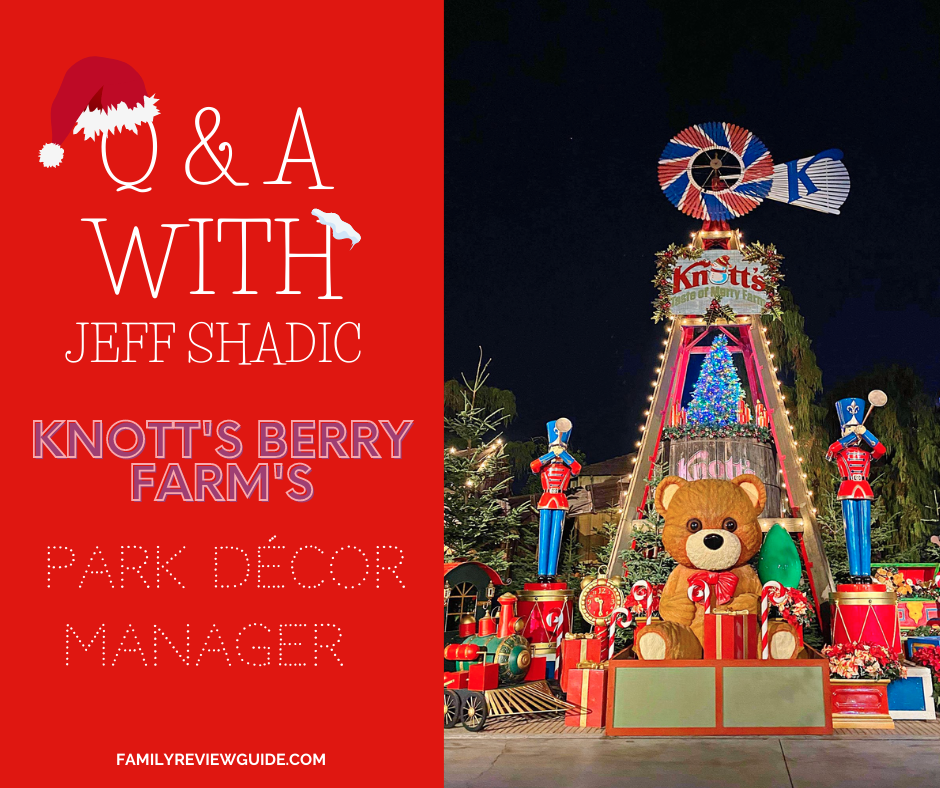 If you have ever visited Knott's Berry Farm during one of their "Seasons of Fun" or more recently, one of their "Taste Of" events you will notice that the park is always decked out in a delightful, charming, sometimes scary, but mostly festive decor. They always have the perfect backdrops for capturing that instagram photo that will make everyone want to double tap their screen!
This is no easy feat. It takes a team of highly talented employees to deploy such awesomeness and they do it all under the direction of a skilled genius named Jeff Shadic. Jeff is Knott's Berry Farm's Park Décor Manager and he oversees the park's artistic and creative direction as well as their visual displays. He is multi-faceted in production/event management, set design, props, theming, casting, scenic painting and so much more.
This holiday season Jeff and his team have helped Knott's Berry Farm transform into the "Taste Of Merry Farm" allowing the Christmas spirit to still shine bright despite the fact that the park is closed. Guests can enjoy thousands of twinkling lights, miles of festive garland, and a variety of picturesque holiday settings, all serving as a backdrop to the tastiest holiday foods around. Here is an informative Q & A with Jeff as he answers some of the questions we have all wondered!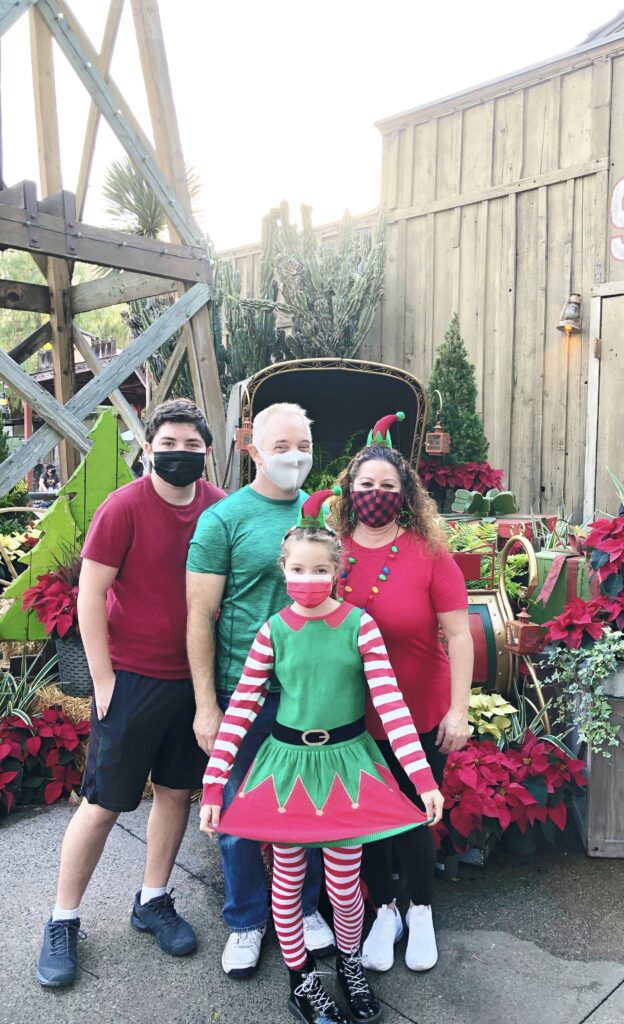 Answer Key
FRG=Family Review Guide
Jeff=Jeff Shadic
FRG: Can you tell us a little bit about yourself and your job responsibilities as the park décor manager? How did you become involved with theme parks and the amusement industry?   
Jeff: I studied theater design, got my design certificate, and later received my store planning and design degree. While working on my degree, I worked in Hollywood as a propmaster and as an On-Set Decorator. During the offseason, I would work at Knott's Berry Farm During Halloween and Christmas, Building props and decorating sets. One day, I received a call saying that the position of Park Décor Manager had become available and that they would like to discuss the possibility of myself filling the position. Here we are, 16 years later.
FRG: Can you walk us through a typical Knott's event from conceptualization to execution? Does the park give you free reign to use your creative ideas?
Jeff: Every event we do is so completely different. Conceptualization is a culmination of several groups – Marketing, Entertainment, Merchandise, Foods, and Park Décor. It takes an Army to bring an event together for the Guests. When we introduce a new event, the conversations start months in advance. What is the event? What is the theme? Is it a celebration? What do the guests want to see, and what will they enjoy? Those are the questions we begin with; from there, we break out, and each group starts their Design Process.
Jeff: For Park Décor, we look at many things to create the Décor. What season will we be in? Is it a park-wide event or restricted to a specific area? Is it an overlay to another larger event?  Then the creative ideas start, and it's a blank canvas to create. Once concepts are in place, it's time to begin producing the decorations for our next Season of Fun.
FRG: What is your favorite Knott's "season of fun" to decorate? (i.e. Peanuts celebration, Ghost Town Alive, Boysenberry Festival, Summer Nights, Scary Farm, Merry Farm, etc.)
Jeff: I would say my Favorite event to decorate for is Scary Farm.
FRG: This year Merry Farm obviously looks a bit different from previous years. (Thanks, Covid!). What was the goal with this year's holiday decor and how would you compare it to years past?
Jeff: Merry Farm/ Taste of Merry Farm does not look all that different than it usually does. Yes, there may be some social distancing, and we may be missing a few shows and rides, but décor wise it's pretty much all here in the park. We even added to it this year by adding all the lights and props in Camp Snoopy.
FRG: From start to finish, how many Knott's employees (or how many on your team) are involved in the process of decorating for Merry Farm. How long is the planning?
Jeff: Merry Farm planning starts as soon as installation begins. We start looking at what we have done, what needs replacing, upgrading, or just needs a new look. If there will be any new construction in the coming year and, if so, what will Christmas look like for the new facility. In January, just about the time Merry Farm closes, I travel to Atlanta's Americas Mart to purchase new décor for the upcoming seasons. 
Jeff: The Knott's Berry Farm Park Décor team is small but MIGHTY. In September, my amazing team goes from a group of 9 to a team of 14.
FRG: Where are the best instagram spots at Merry Farm?
Jeff: I would say that the best Instagram spots would be the Main Gate Entry Statement as well as the Charleston Circle Fountain, the Camp Snoopy Gingerbread Sleigh and Chair, the Xcelerator tree trio, and the New  Beary Tails Delivery Truck.
FRG: Where does Knott's get their Christmas Tree from?
Jeff: The Knott's Berry Farm Christmas Tree is stored here on the property. The Park Stopped using real trees about 20 years ago after a few mishaps with the real ones. The Calico Park Christmas tree is a custom made 45' tree with approximately 5000 c7 lightbulbs. Every year starting in October, the tree gets inspected, the lights get checked, and every ornament is hand washed before the tree up.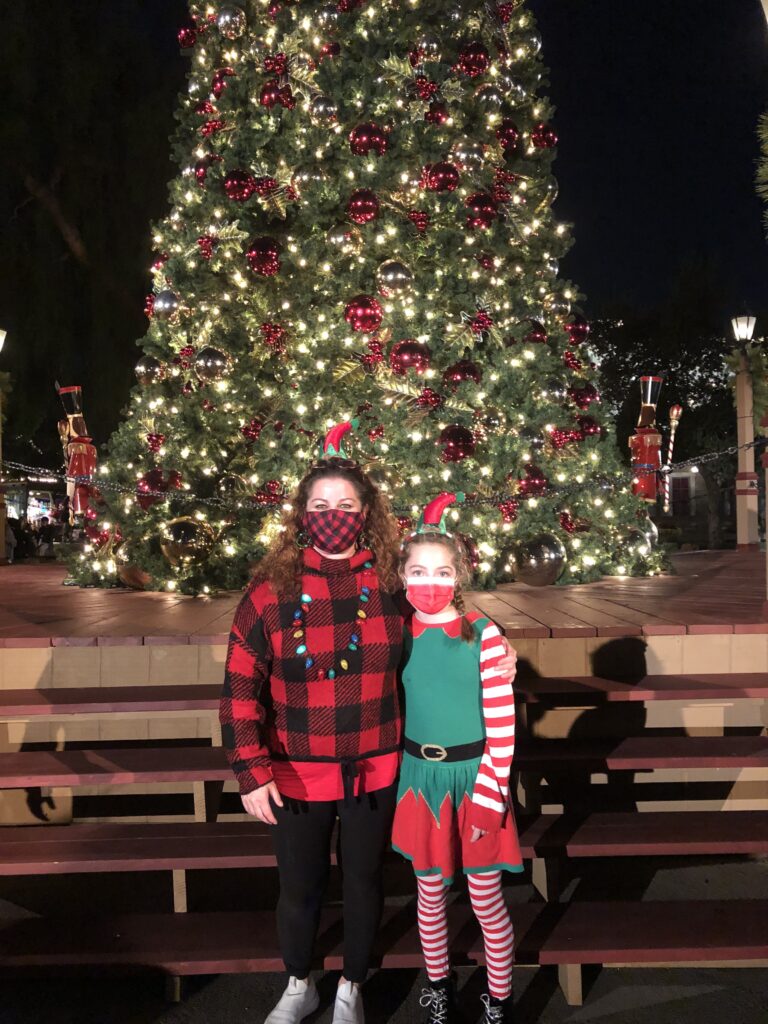 FRG: Are the decorations in the park designed and created in-house?
Jeff: I would say that Park Décor designs 95% of the décor. Sometimes we find just that perfect décor package that we can buy ready-made by another company, and we do. But we will always try to make it unique to the Farm. We work with outside companies who assist with the installation of décor in some areas of the park
FRG: What are some of the biggest challenges you have faced this year with Covid-19 restrictions?
Jeff: One of the biggest challenges was adapting what we would typically do for our events to every changing restriction that is in place because of covid-19. Our main objective was to create a safe, fun, and festive space for our guests to come and escape for a  few hours to enjoy some good food, music and spend some time with family. 
FRG: Who installs the Window Displays in the Marketplace throughout the year? They are always so much fun to look at!
Jeff: The window displays in the Marketplace and throughout the entire park are all handled by Park Décor. I have two amazing team members that install, inspect, and clean all the window displays in the park daily. When it comes to Holiday installs, they do them all. On occasion, they will need extra help, and the rest of the Park Décor team is there to assist.
FRG: As a decor genius, how do you get your own home ready for the holiday season?
Jeff: When it comes to my home for the Holiday season, well let's just say that I take the minimalist approach. Less is more.
FRG: Thank you so much for your time! We visited the Taste of Merry Farm and loved every bite of it!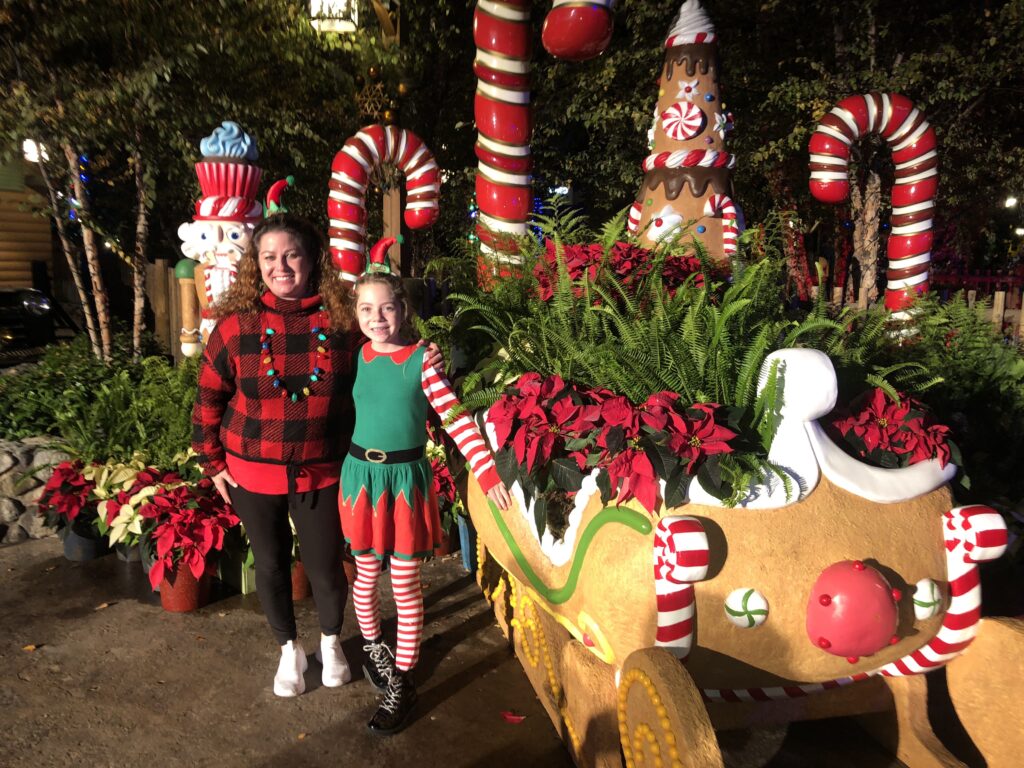 Watch a video of the  food offered at The "Taste Of Merry Farm"
Make A Snoopy Ornament!
This is the easiest ornament to make and it only requires a few materials. Click on the photo to learn more!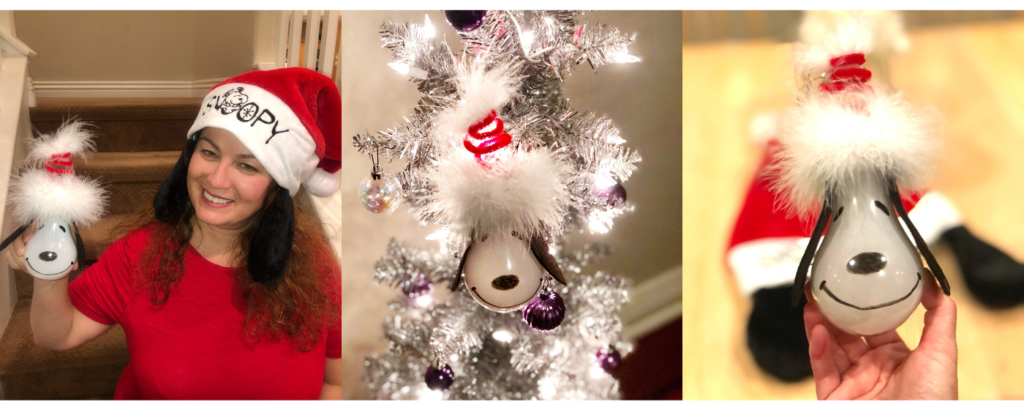 Make a Boysenberry Breakfast Board
Nothing says holidays like a jar of Christmas Jam! Make this awesome breakfast board for your family. Just click on the photo and it will take you to the instructions.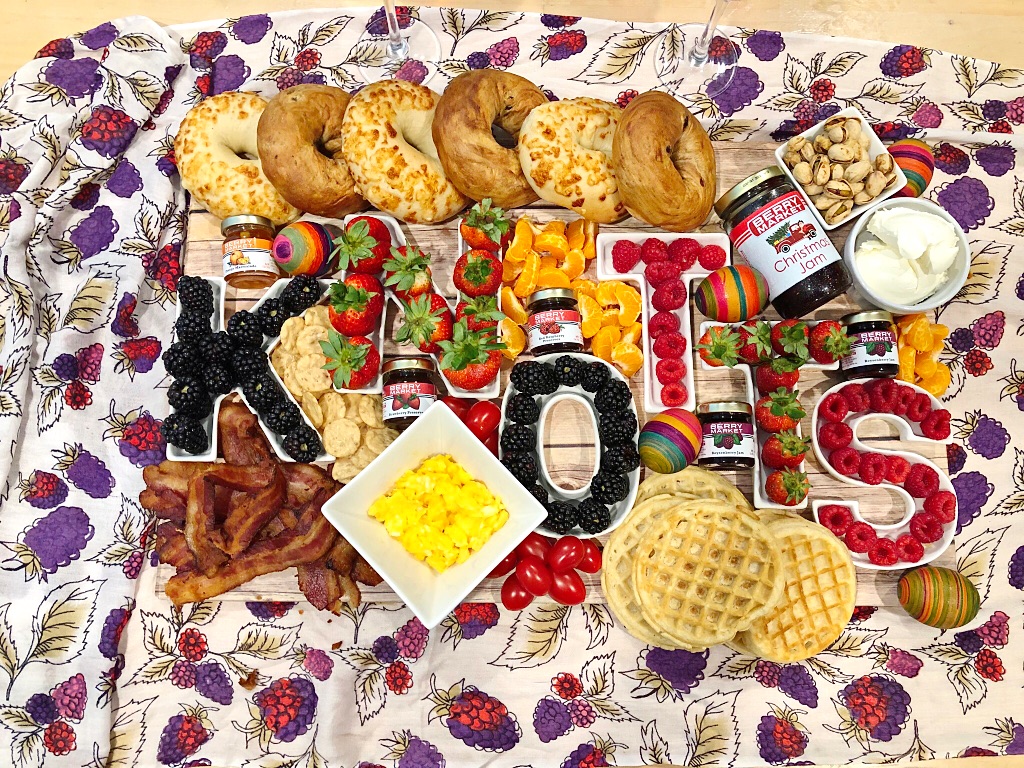 Read our Q&A with Krazy Kirk from Knott's
Check out our fun interview with Kirk Wall from Krazy Kirk and The Hillbillies. Just click on the photo.