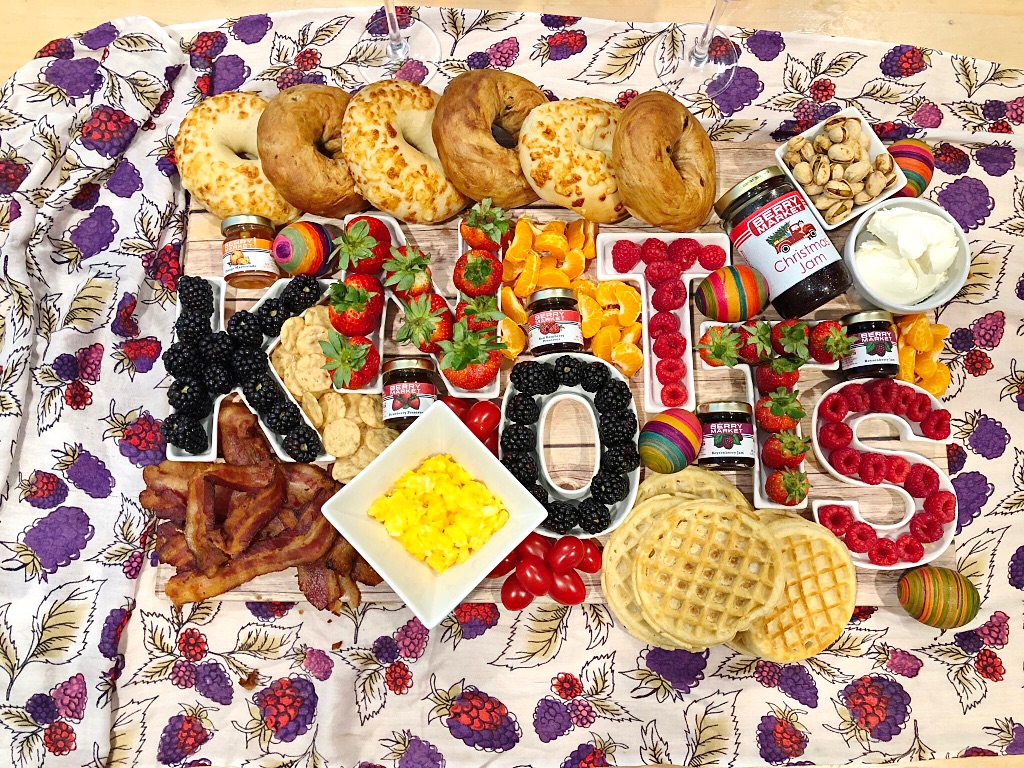 Not that you need a reason to eat bacon but if you do here is a delicious breakfast board you can put together for your family. It's easy and fun ad if you are Knott's obsessed like me then this will make you smile for days! First up, order some letter candy dishes on Amazon. You can find them here: https://amzn.to/33CVW0o. I ordered the word Knott's but you can easily just order the letter K and build around it.
Then get yourself some bagels, croissants or waffles or all of the above. Add in some fruits like raspberries, blackberries, clementines, strawberries and if you can find them boysenberries. Fry up some bacon (but not turkey bacon because yuck) add some fillers like nuts or cheese and crackers and you have yourself a breakfast board!
We LOVE the Christmas jam because the ingredients are simple: cane sugar, cranberries, raspberries, pears, orange peel, orange liqueur, spices, and pectin.
If you would like to partake in a holiday breakfast spirit, may I suggest a boysenberry mimosa. Use The Boysenberry Punch concentrate and mix it with some champagne! Or you can mix it with vodka. Whatever floats your boat.
Then be sure to take pictures to show your friends how talented you are and dig in! Happy Holidays!