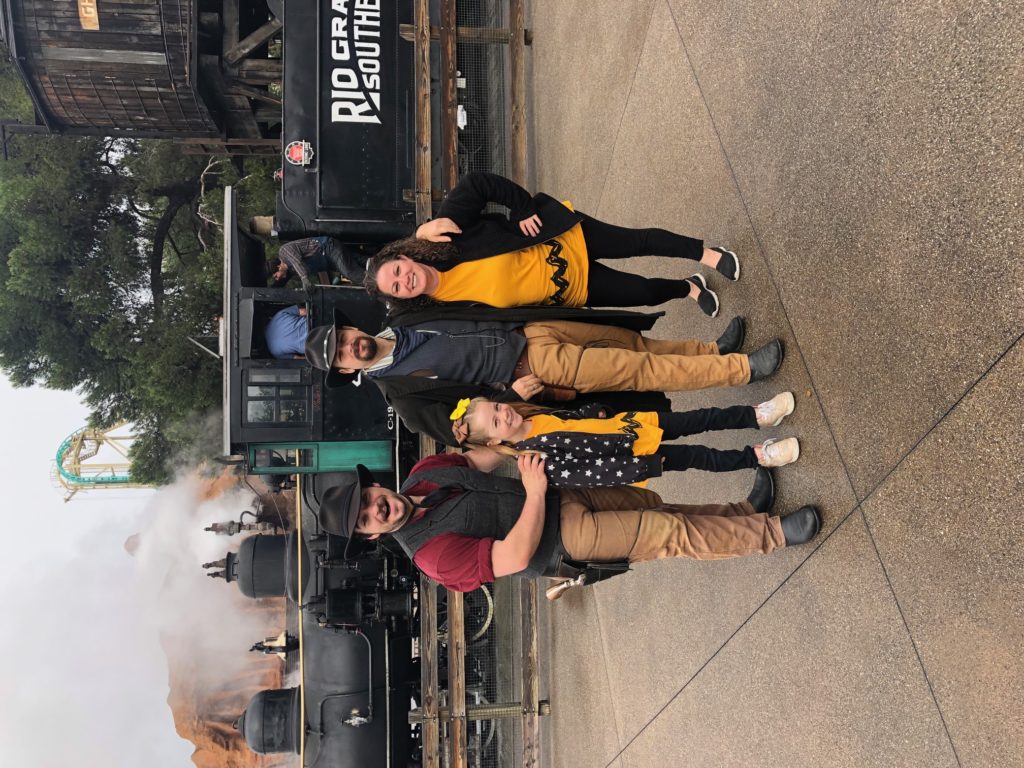 One of the perks about Knott's Berry farm, is that the park is relatively well-balanced, with sections that appeal to a variety of age groups. Whether you are a thrill seeker, a foodie, have littles or just like to take in the sights, Knott's has something that appeals to everyone. However, if you want to get the most out of your trip to the park, visit on a weekday! Crowds are low and you can take in the entire park in just a few hours. Here are just a few advantages to coming Monday through Friday.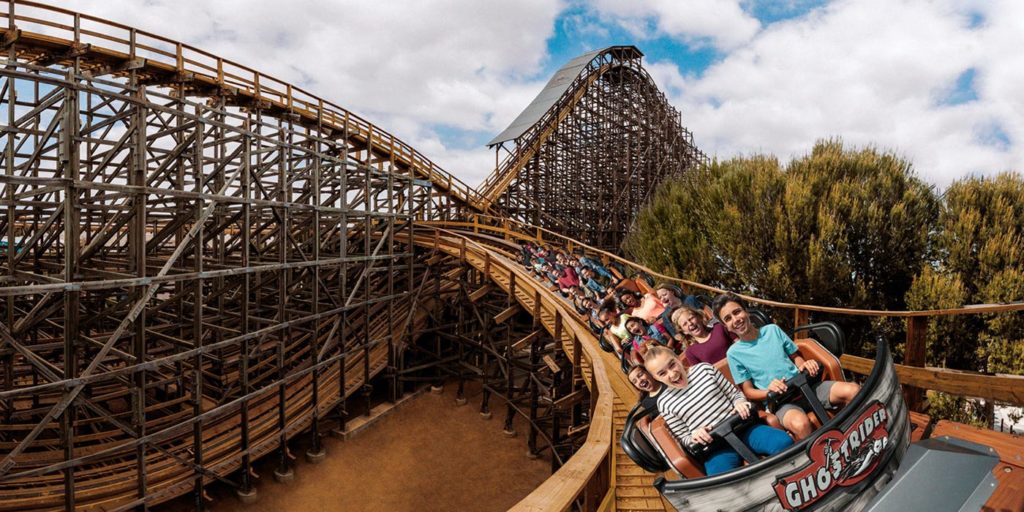 Ghost Rider: If you have ever wanted to ride Ghost Rider on a weekend chances are you will have to wait 45 mins to an hour or more. But, during the week the crowd levels are low and you can almost walk right to the front of the queue. This is when you can really admire the craftsmanship of this ride. You walk through a mineshaft that leads to a wooded frontier before encountering the impressive Ghost Rider Mining Co. building. You may even see people panning for gold and some feral cats in the trees along the way!
Shorter Lines: As mentioned earlier weekends are busy, not just for rides but for food, shows and everything else. On weekdays, you can expect shorter lines at your favorite rides like Silver Bullet, Montezooma's revenge, supreme scream and more. You can even challenge yourself and see how many times you can ride a roller coaster in a row.
Fun for Kids: Camp Snoopy is the ultimate destination at Knott's for those who have little kids. With fewer crowds, your thrill-seeking tykes will have more room to roam, explore, and discover. Camp Snoopy® is a massive part of Knott's Berry Farm. In fact, it's so large that you can barely travel it by foot. So, take the train instead and hop aboard the Grand Sierra Scenic Railroad and experience all of the old-timey charms of travelling by rail. Feel the lead engine's pull, hear the train's whistle, and enjoy all of it with your entire family, as there's plenty of room onboard. Plus, see some familiar friends like Snoopy and Woodstock playing around camp.
Play More Games: The Boardwalk at Knott's is full of exciting boardwalk games including physical challenges such as a rock wall, soccer, basketball and a rope ladder crawl. A variety of traditional pitch three balls and win a prize type games, such as squirt gun into clowns mouth, knock off milk bottles, pitch a quarter onto a plate are pitched by hawkers along the Boardwalk Games midway. The employees are super friendly , really encouraging and you are sure to find a giant stuffed animal to take home!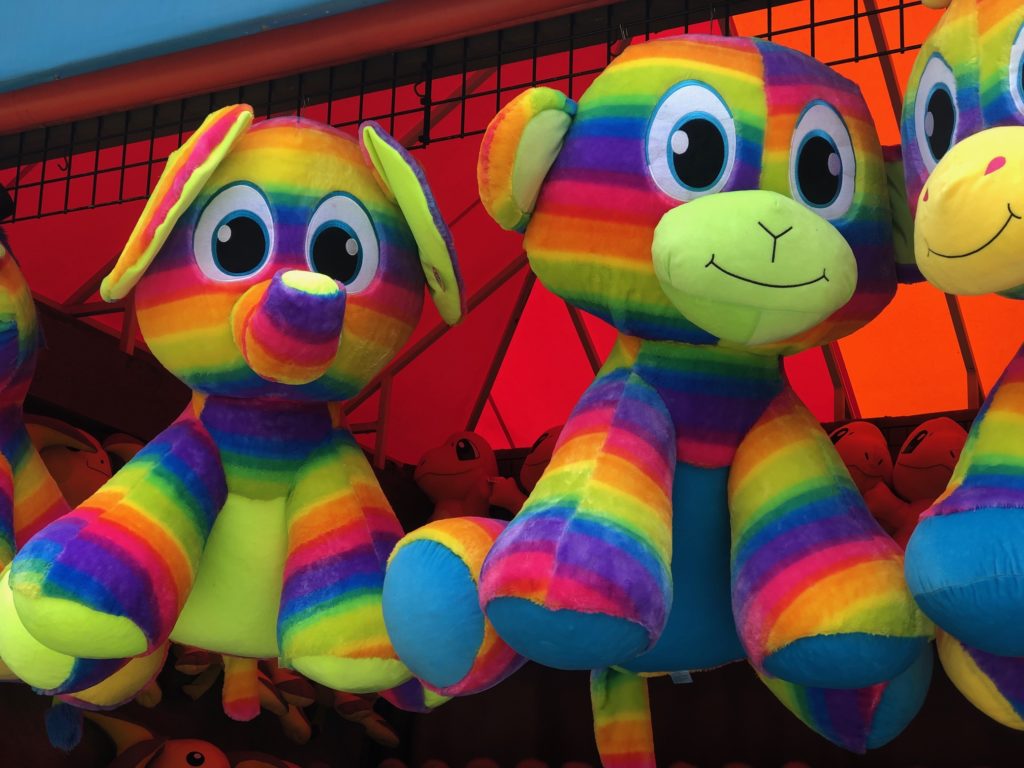 Parking: Getting from the parking lot to the front gate is a breeze at Knott's Berry Farm due to the close proximity of the lots, however during holidays and over the weekend the parking lots typically become more crowded and the walk can definitely take longer. Coming on a weekday you are sure to find that perfect spot. That way, you won't have to lugs your bags too far or your prizes and souvenirs for long on the way out.
These are just a few reasons why coming during the week is a great way to get more out of your day at the park! The park is open daily but closes at 6pm during the week, so be sure to check operating dates and times online before your visit or download the Knott's Berry Farm App.
Annual Pass
To enjoy all the seasons of fun that Knott's Berry Farm has to offer get yourself an annual pass. I wrote an article with all the benefits plus pricing and what is included. I also included details about the meal plans and souvenir cups. Enjoy!