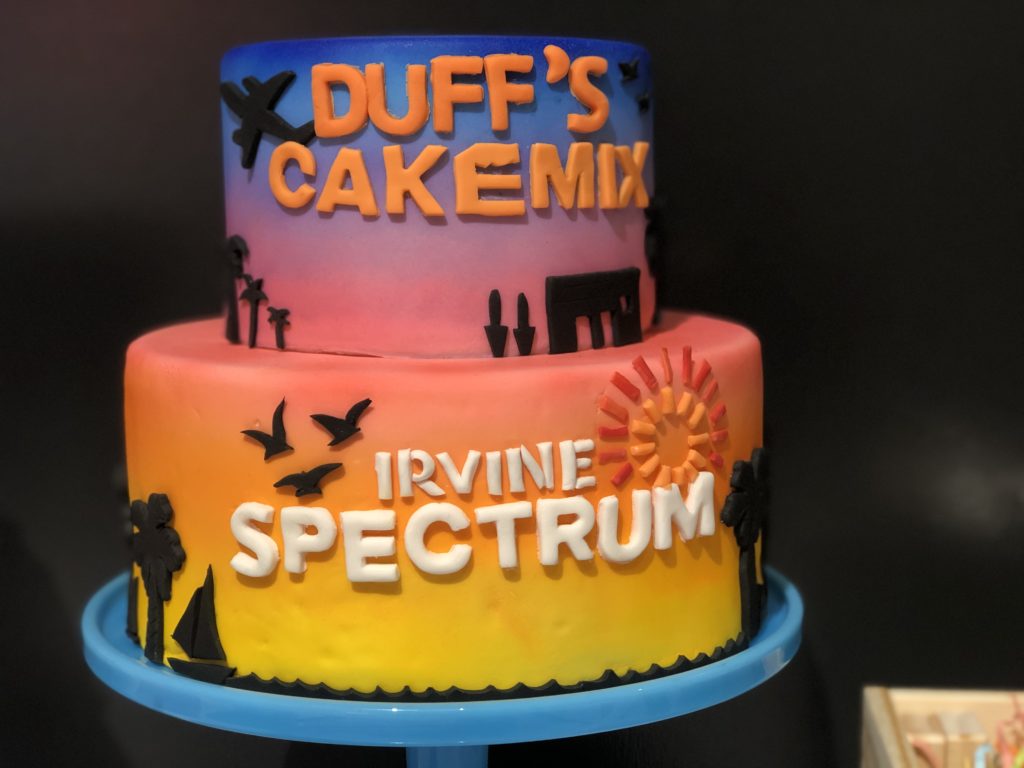 The Irvine Spectrum recently got a new addition to it's store lineup and we couldn't be more excited! Duff's Cake Mix is now open and you get to be the artist! Everything about this store screams fun. Also, the cakes and cupcakes are pre-made so all you have to do is decorate and they make it incredibly easy for you. There are step-by-step decorating guides, pictures, tools, sprinkles, candy, fondant and so much more!
What Can You Make At Duff's Cake Mix?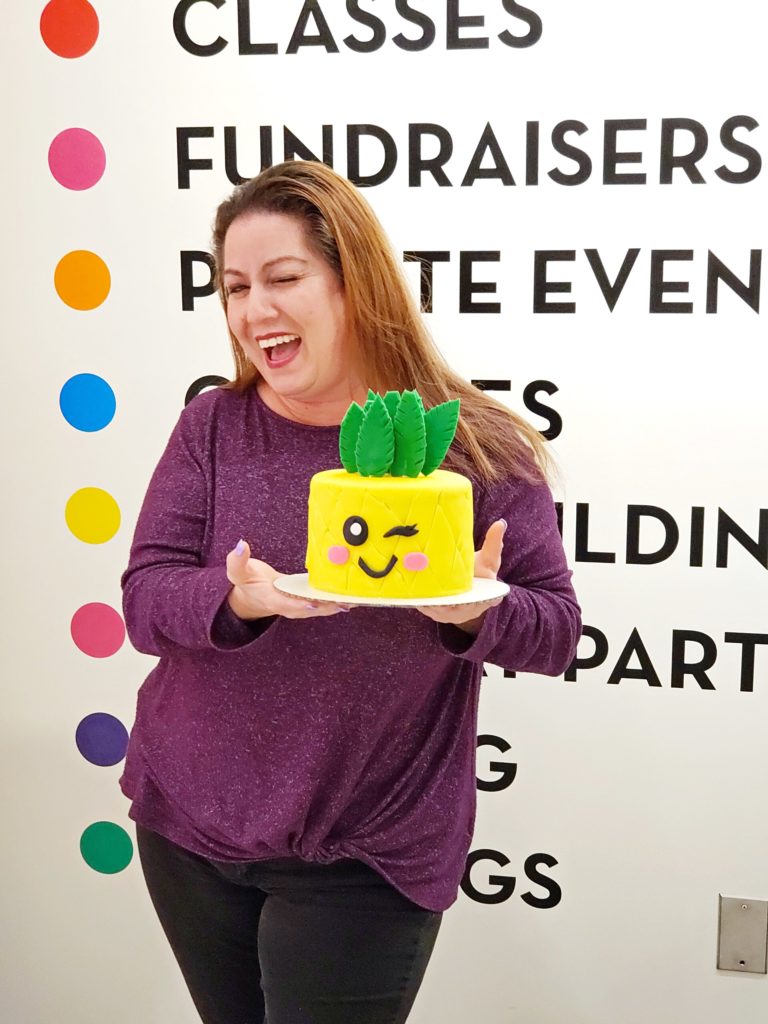 The question is what can you not make at Duff's cake Mix? The ideas are endless. Just follow the 4 steps and you will be on your way to your creative castle.
STEP 3 – GATHER THE GOODS
STEP 4 – HAVE FUN!
There are two options to choose from: Cupcakes or Cakes. The kits include plenty of fondant, buttercream and goodies to bring your vision to life. Each studio offers access to tools, aprons, gloves, molds, stencils, cutters, piping bags, how-to guides, and guidance from Team Duff. And they up the mess!
My daughter (who is 9 years old) made a cake for the first time and she didn't ask for any help whatsoever. She made a panda cake with bamboo and I was really proud of how it came out. She still getting the hang  of working with fondant but overall Ishe was so happy with herself!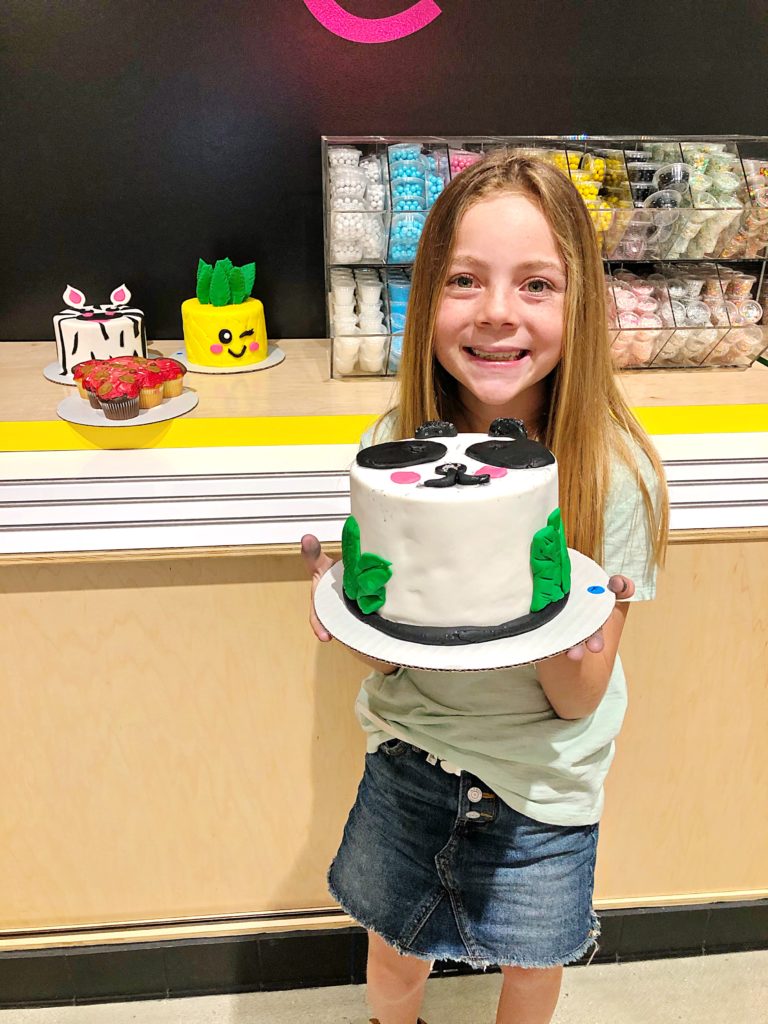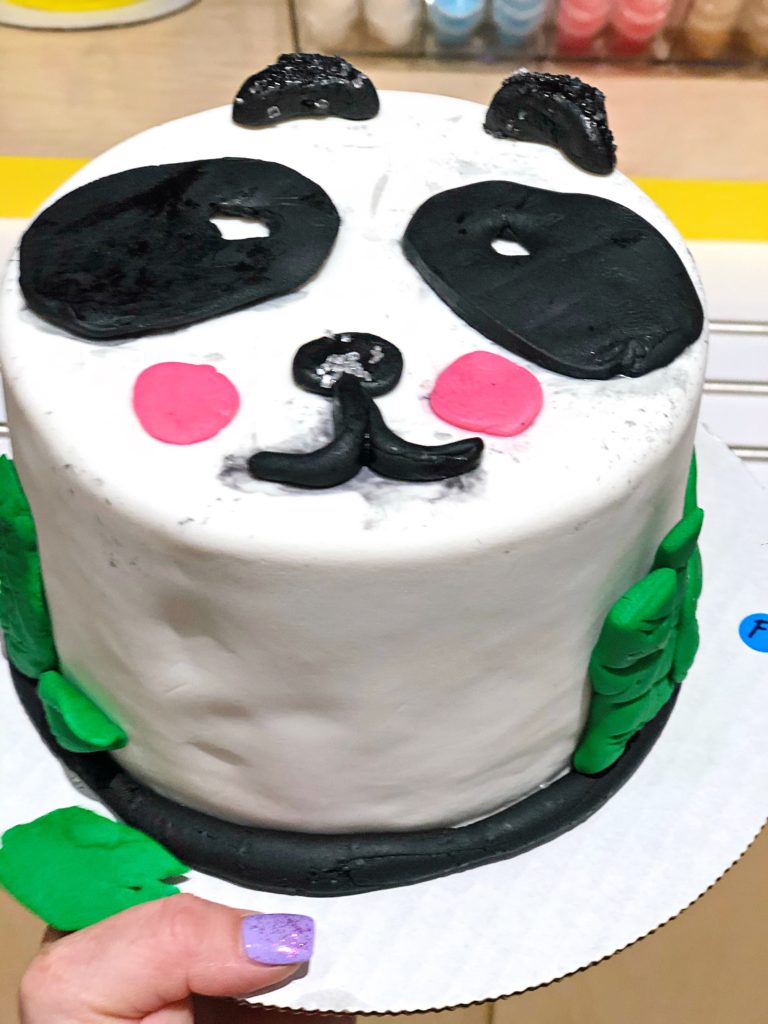 Prices At Duff's Cake Mix
There are different pricing tiers for different events. If you just want to come in for a DIY experience the prices are as follows:
THE "EXPRESS" – $19
2-cupcake kit. Decorate on the fly!
THE "FOUR SQUARE" – $29
4-cupcake kit. Double the fun!
THE "SIXLET" – $39
6-cupcake kit. Create 6 designs or a single theme.
THE "ACE" – $49*most popular*
6-inch, 3-layer cake. Decorate like Duff on our iconic fondant canvas.
THE "CHAMPION" – $74
9-inch, 3-layer cake. #squadgoals
THE "CAKE MASTER" – $99
2-tier cake. 6-inch on top of a 9-inch. Our ultimate decorating experience!
* add a cupcake to any kit for $5 (limit 2 per kit)
If you want to have a Birthday Party or other private event such as a holiday party, anniversary party, client appreciation, bridal shower, team building etc. the prices are as follows:
One per decorator recommended.
2-Cupcake Kit $19
4-Cupcake Kit $29
6-Cupcake Kit $39
6″ Cake Kit $49 *most popular*
9″ Cake Kit $74
2-tier Cake Kit $99
Celebration Cake
• 6″ cake $49
• 9″ cake $74
• 2-tier cake $99
5 Balloons – $9
Duff's Decorating Basics – $49
PRIVATE BUYOUTS
Weekdays – $499 minimum
Saturdays – $1,499 minimum
Sundays – $999 minimum
2 hours in duration. Please inquire regarding availability.
OFFSITE EVENTS
$299 minimum plus $149 per team member
Guides For Decorating
If you are anything like me and lack all creativity, there is no need to fret! Duff's has cake guides and soon cupcake guides to help you spark your inner picasso.  Just follow along and there will be  employees to help you along the way. It is so much fun. You can gather a bunch of girlfriends or do a family night or just go by yourself!!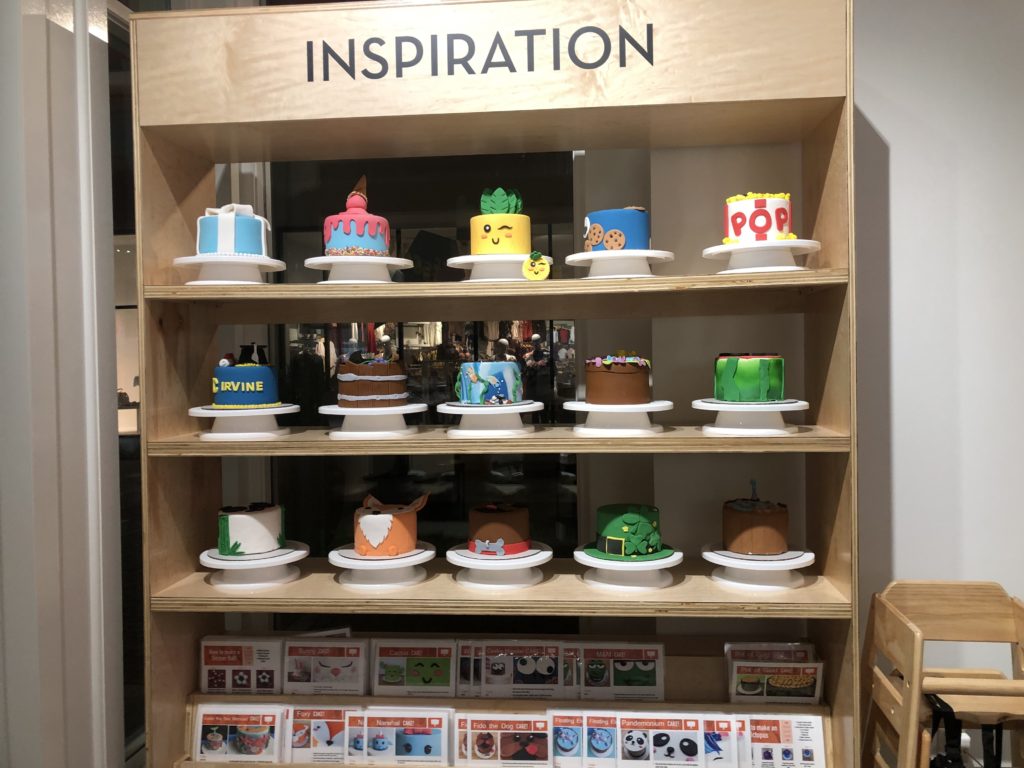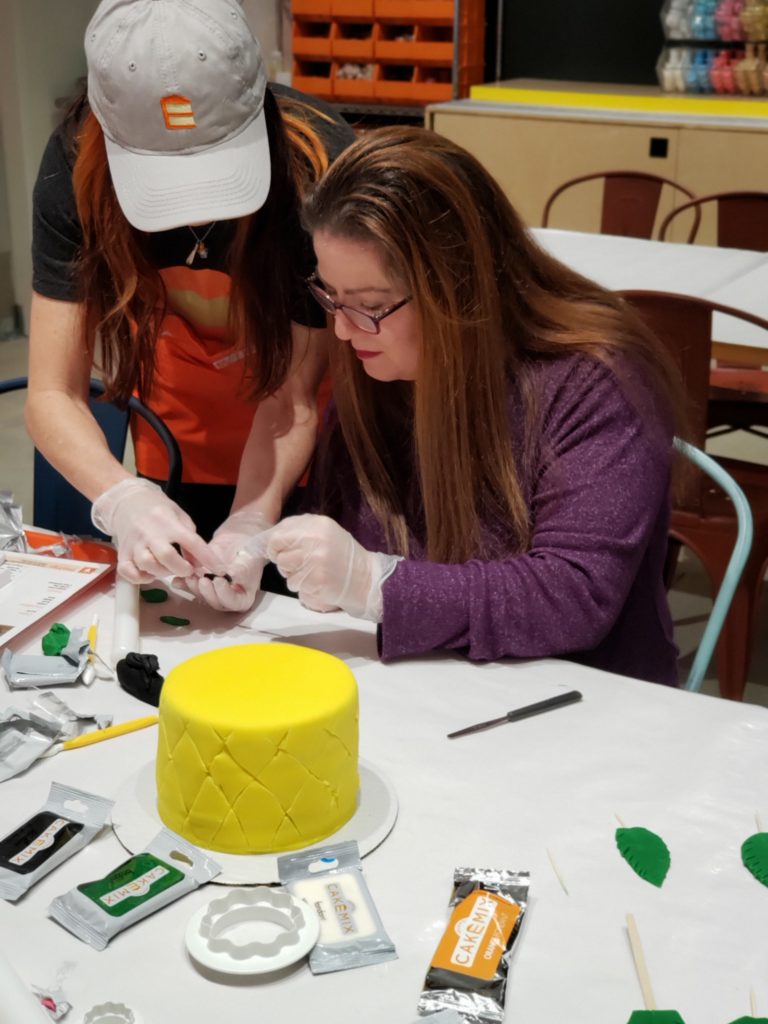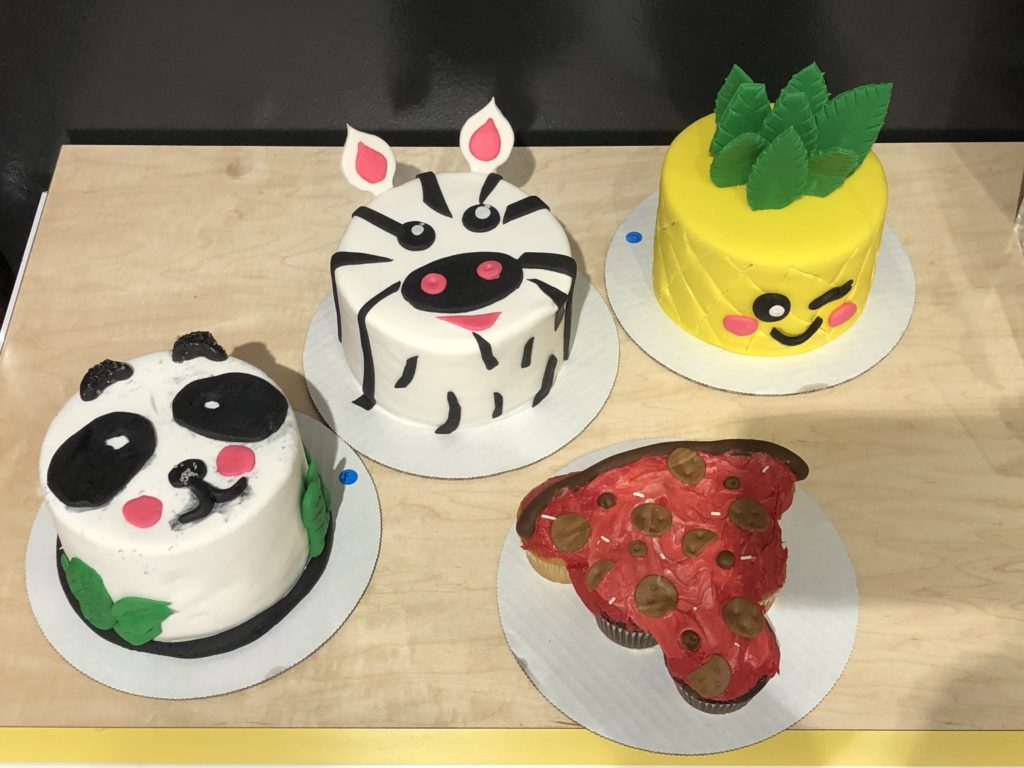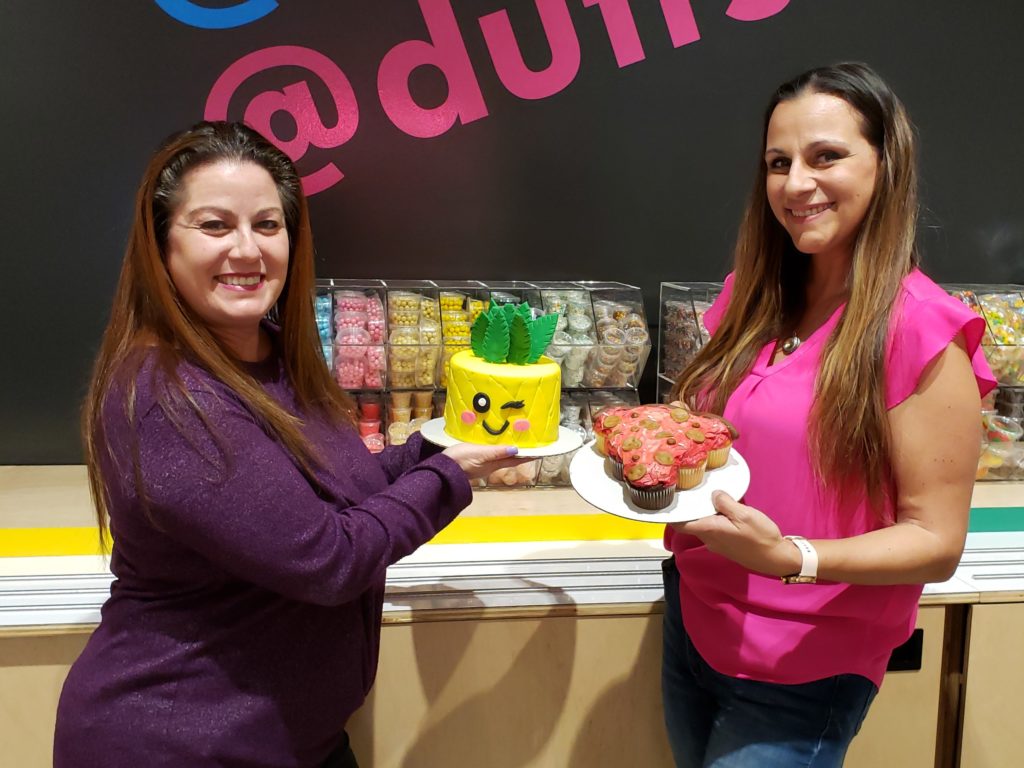 Location and Hours For Duff's Cake Mix
Duff's Cake mix has several locations but it's newest one is at the Irvine Spectrum Center.
El Segundo
Pasadena
Tarzana
West Hollywood
Irvine Spectrum Center
Adress: 827 Spectrum Center Dr. Irvine, CA 
Phone number: (949) 541-2377
Sunday-Thursday:
10:00pm – 9:00pm
Friday-Saturday:
10:00am – 10:00pm