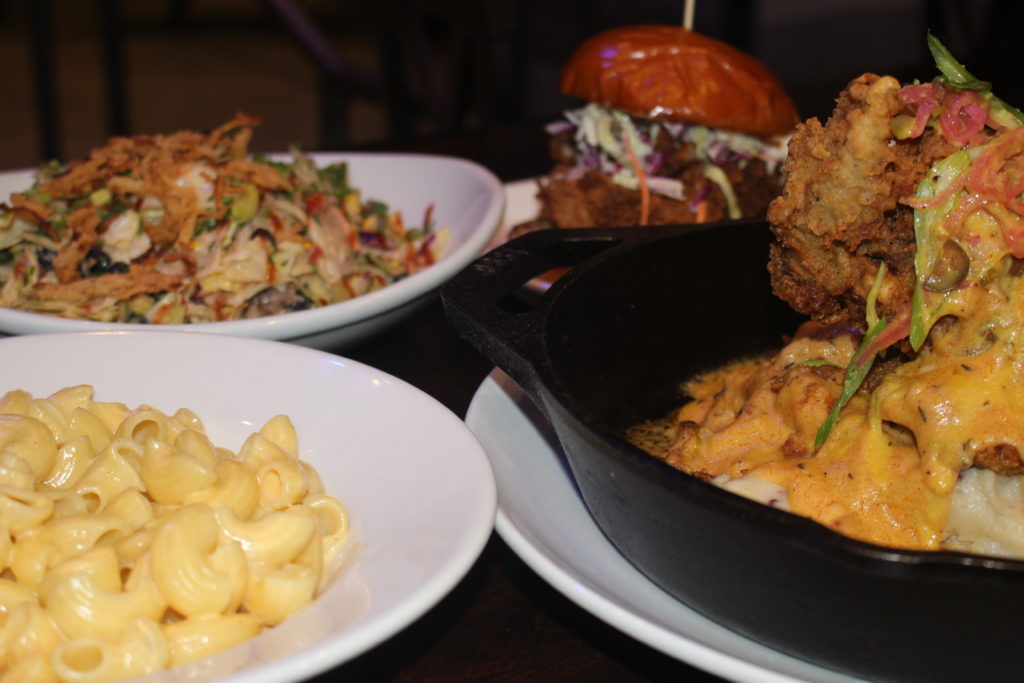 As parents, I think we can all agree that going out to eat as a family can sometimes be a challenge. When you have kids that are picky eaters or only eat a few bites paying full price for a kids meal is often frustrating. But The House of Blues has solved that for you! Kids now eat free every WEEKEND (sat-sun) from 11am-4pm. Also, there is a new menu for the adults with mouth-watering entrees like sandwiches, salads, chicken and more!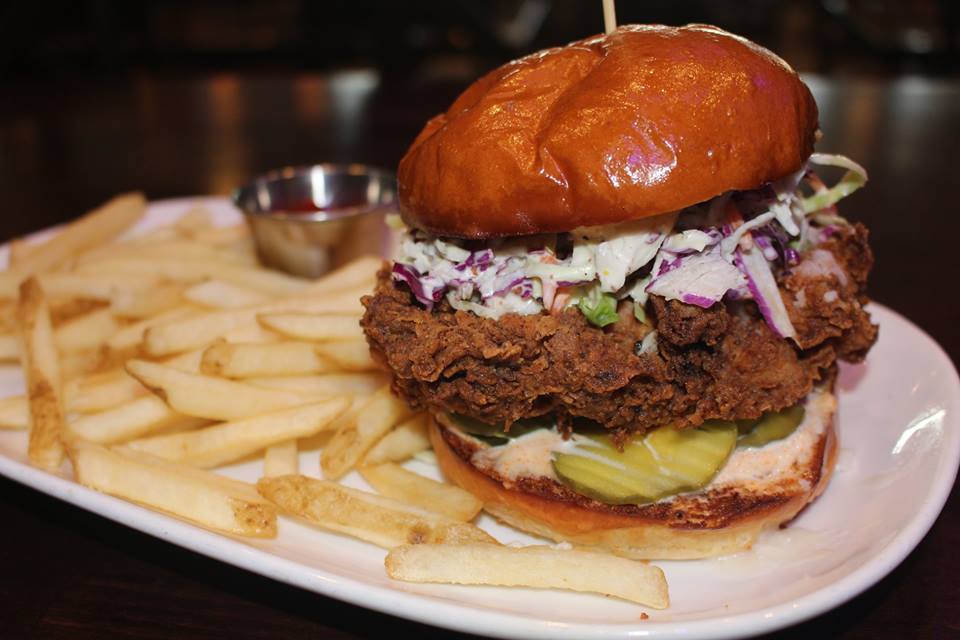 We recently dined at the HOB to check out the new kids menu and my daughter really enjoyed it. First up was my husbands favorite, The Yardbird. This is a bourbon butter brushed fried chicken breast, with slaw, buffalo aioli and dill pickles! It comes with a side of crispy french fries which can be dipped n not only ketchup but  the buffalo aioli sauce on the sandwich itself. Yum!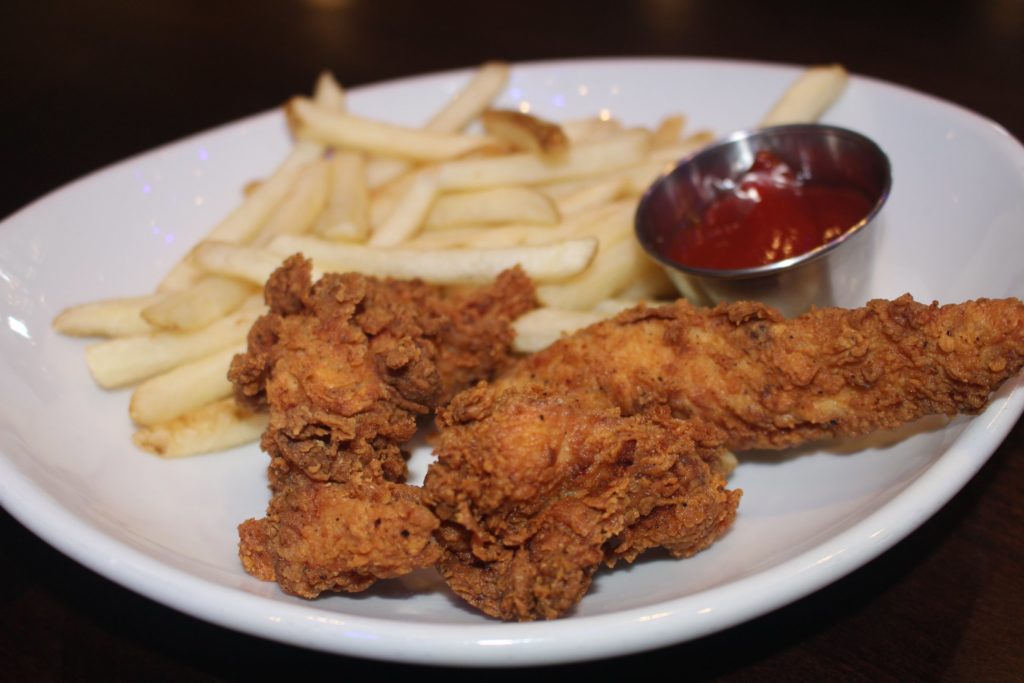 My daughter had the chicken tenders which includes a side of fresh fruit and choice of fountain beverage, milk, or juice. Other choices on the kids menu are: 
CHEESE OR PEPPERONI PIZZA
MINI CHEESEBURGERS
GRILLED CHEESE
HOT DOG
MAC & CHEESE
I had the BBQ chicken salad which I loved. There is a secret ingredient in this salad. Pickles!!! It comes with pulled smoked chicken, romaine, shredded cabbage, black beans, corn and tomato,  crispy onions and PICKLES! It's then tossed with BBQ ranch dressing. I could eat this salad every day.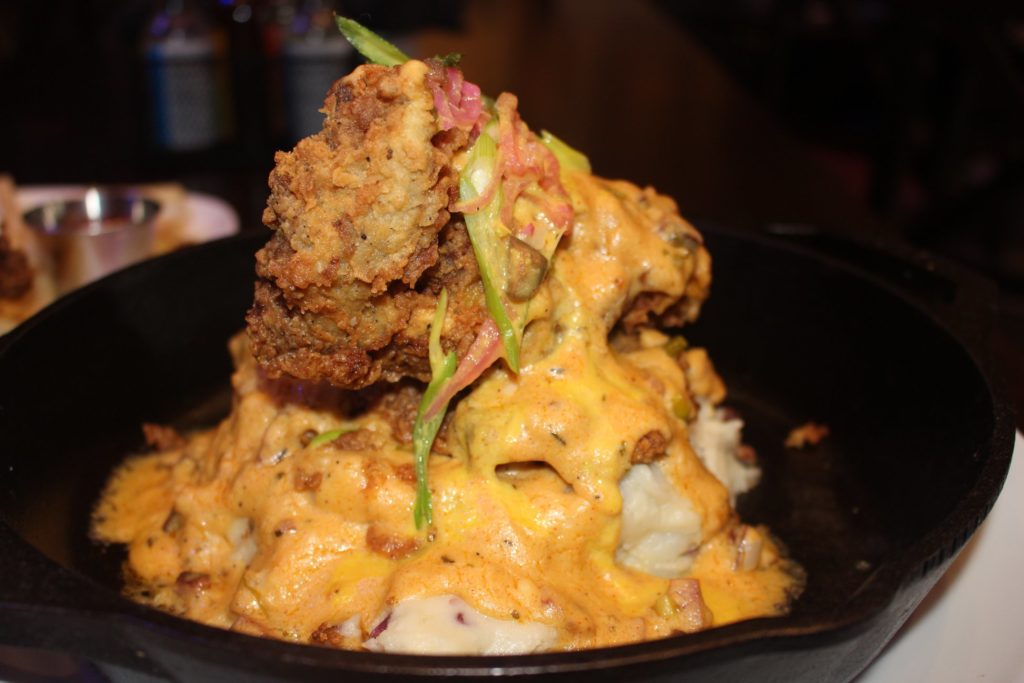 Looking for something a little more southern and more comforting? Try the chicken fried steak! USDA Prime flat-iron steak, andouille country gravy, roasted garlic mashed potatoes, and herb salad. It's big, delicious and packed with flavor!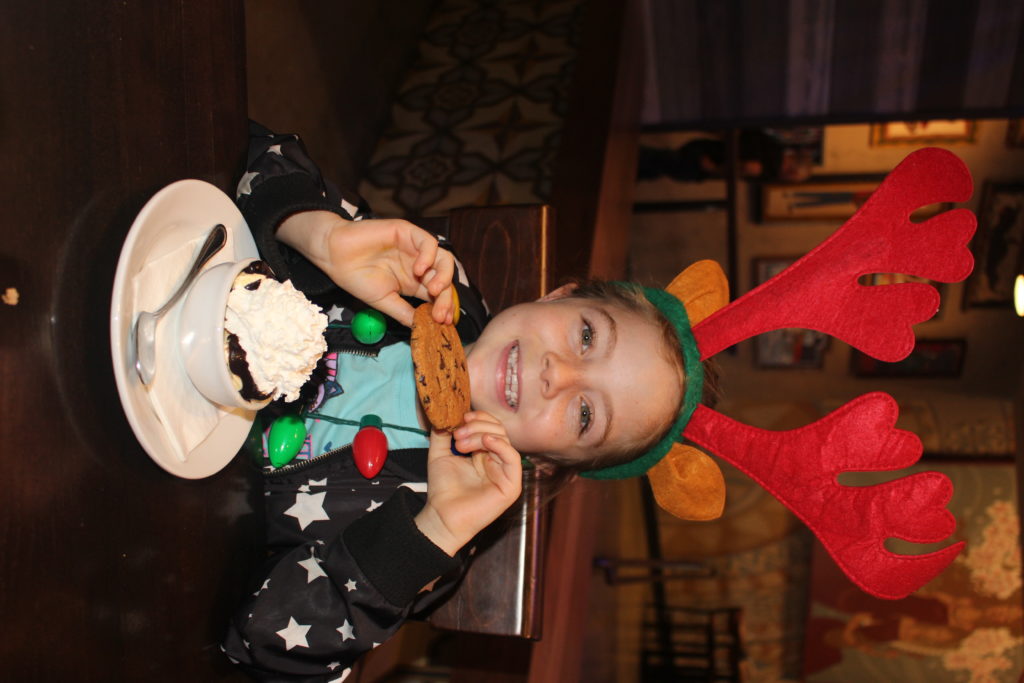 Kids will love the dessert options on the kids menu. They can choose from the following:
Kids' Scoop of Ice Cream 
Kids' Ice Cream Sundae
Kids' Chocolate Chip Cookies
The sundaes are plentiful and can even be shared.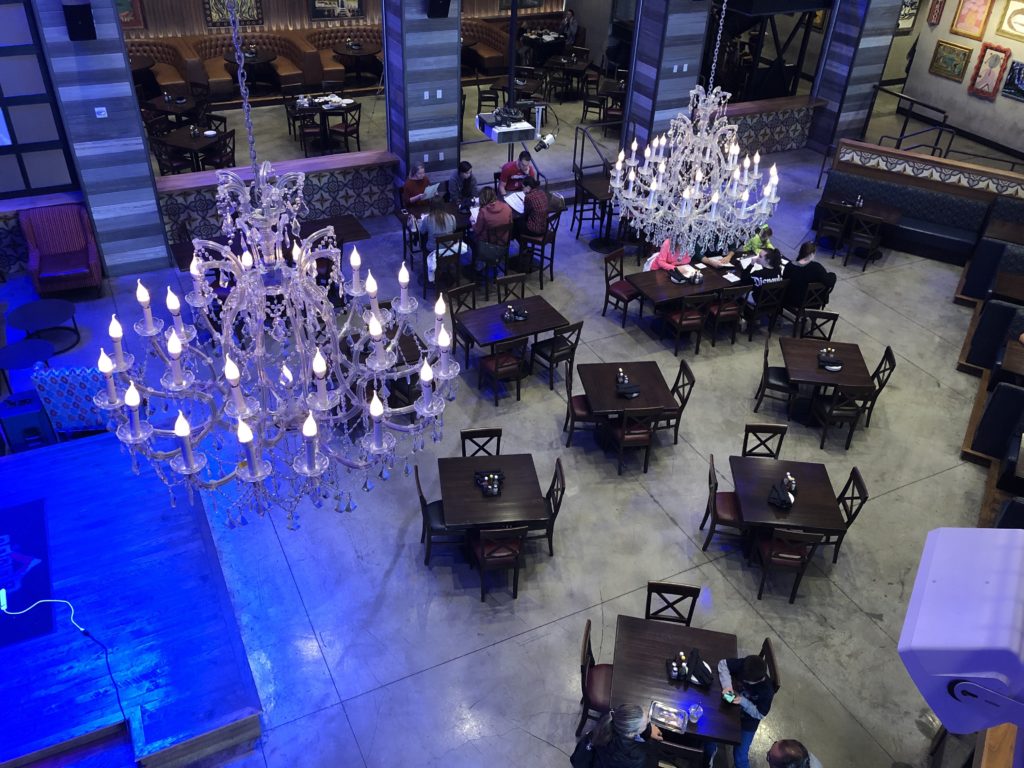 Now look how awesome the dining room is and head there next weekend for an awesome lunch or dinner!