This post is in partnership with HGTV. All thoughts and opinions are my own.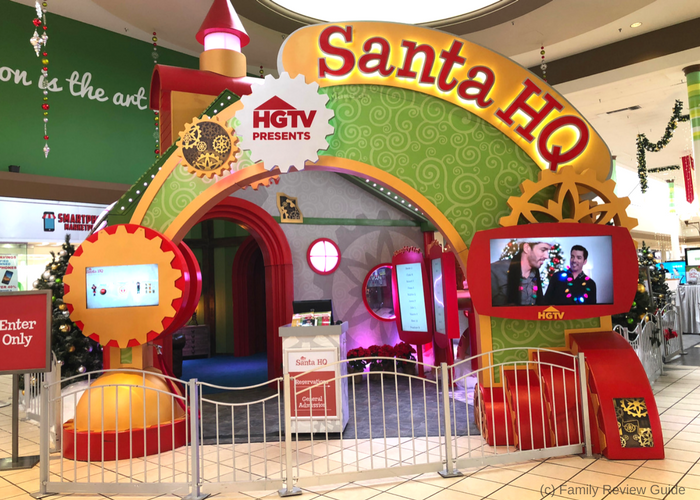 HGTV Presents Santa HQ
Are you looking for a holiday experience that will leave your kids feeling magical and believing in the spirit of Christmas? Then head over to HGTV'S Santa HQ for an amazingly
unforgettable holiday experience that excites and engages the young and the young at heart alike. The best part of the experience is that parents can make a reservation online! No more standing in long lines with tired hungry kids. Just find the nearest mall to you and click "reserve now".  Choose the number of kids, the number of adults and the date/time you would like. Then sit back and enjoy knowing you have a spot in line. You can also select and pre-pay for you photo packages, or upgrade your package. The online reservation systems even has an opt-in text functionality to provide reminders about your Santa photo session reservation.
What does The Experience Include?
HGTV and Macerich malls want you to have the best possible time at Santa HQ so they have come up with some super fun things to do.
Includes traditional photo-op with the most authentic Santa you will find.
Magic Mirror: Where visitors can try on the Santa HQ elves' favorite holiday outfits
Elf-Ray Vision: Guests can explore Santa's Observatory through the use of special goggles
that trigger a series of augmented reality experiences at multiple locations throughout Santa
HQ including two triggers at Entrance Arch; one trigger on exterior of the Workshop; Toy
triggers underneath the Christmas Tree in the Workshop, and enhanced triggers in the
observatory
Naughty or Nice Meters: Where visitors can stand next to an interactive board to find out
which list of Santa's they made
Light Show: With more than 10,000 individual holiday lights synchronized to the tune of
"Carol of the Bells" to create an illuminated orchestra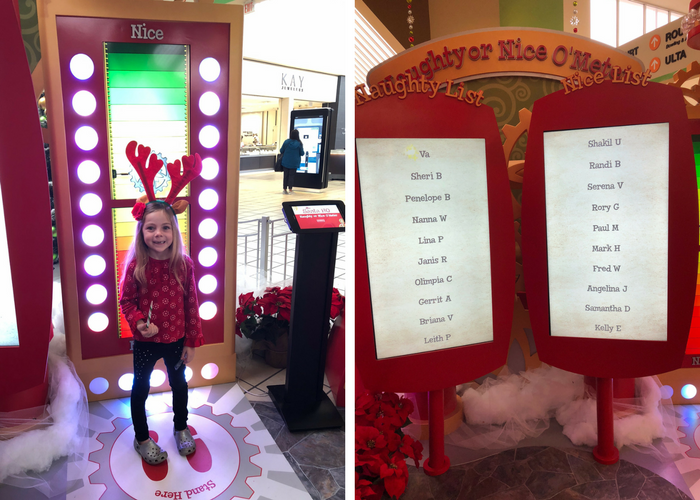 Magic Mirror
The elves at Santa HQ love kids and are looking forward to interacting with your little one. Before you walk in you will be checked to see if you re on the naught or nice list. Your child's name will appear and then you will head over to the The HGTV lounge where you can stand in front of the Magic Mirror that virtually allows visitors to try on the Santa HQ elves' favorite holiday. outfits
Elf ID station
The Elf ID station is where kids can create a personalized Elf Academy ID card.
Control Room
After your elfie selfie kids can head to The Control Center room where they can track down Santa, explore a 360 degree view of his sled and download a special app where you scan the workshops for elves!
Photos With Santa
Santa will be so excited to see your little one and have them sit on his lap. Santa has also been known to wave to shoppers in the mall while he is waiting for the next child to arrive. The pictures are clear, crisp and professional grade quality and all photos can be downloaded from the site www.celebrateyourholiday.com. This makes sending out holiday cards a breeze!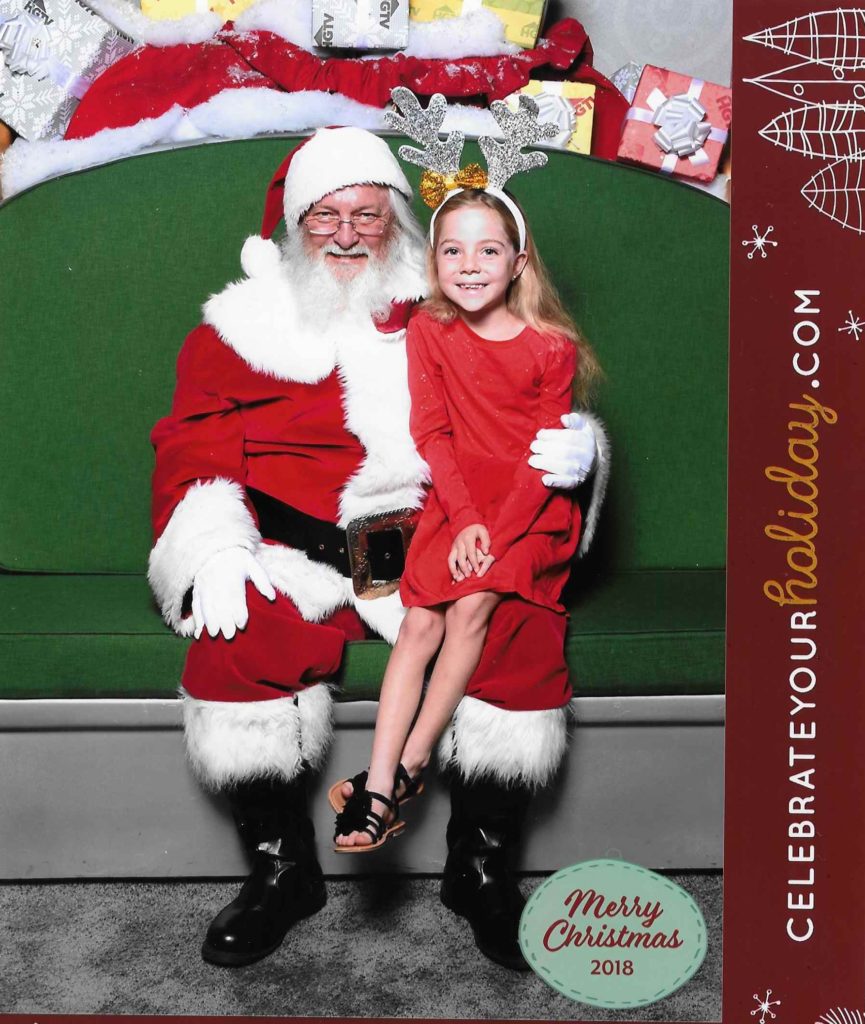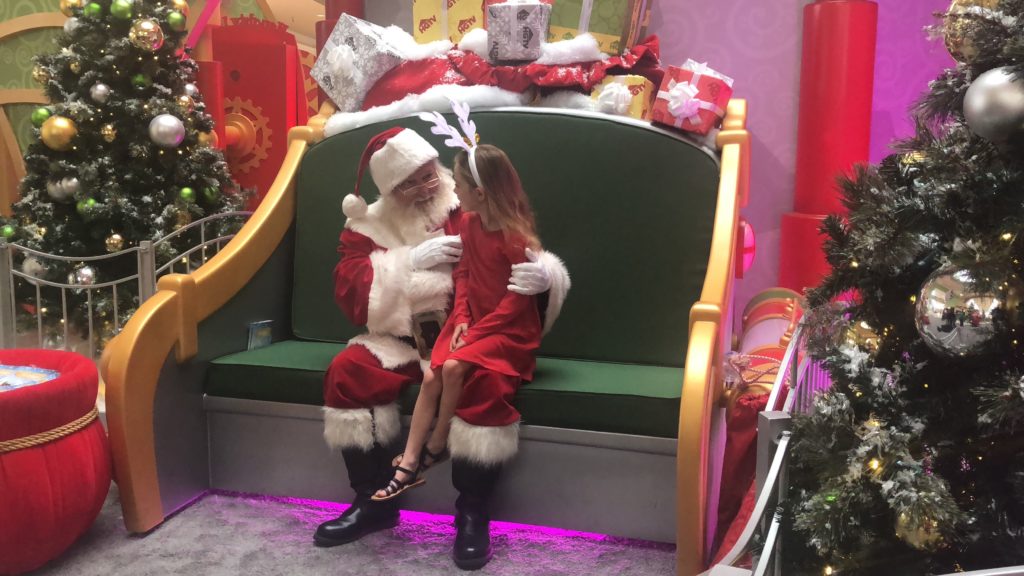 Holiday Light Show
The trees at Santa HQ are illuminated with 10,000 individual holiday lights and synchronized to the tune of "Carol of the Bells". Don't forget to take a moment to watch this amazing orchestra.
Where Can I find my Nearest Santa HQ?
There are 15 total Santa HQ locations. Just click on the Santa HQ locator and find the one near you.
Make a Reservation
Another great perk of Santa HQ is you can make a reservation. Reservations can be made far in advance and will fill up. Happy Holidays!!