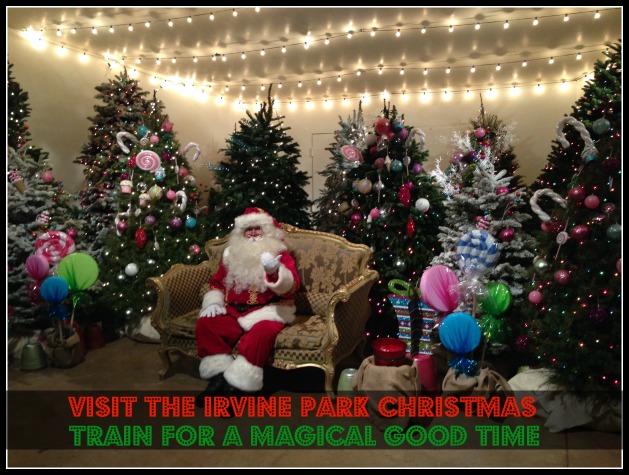 Irvine Park Railroad is a Magical Good Time
The holidays are back, which means it is time for the Irvine Park Railroad's Annual Christmas Train! This year is the Christmas Trains 19th season, and it is jam-packed with holiday family fun. Just recently my family and I got a chance to experience the magic for ourselves and we had a wonderful time.
Our night started off with us parking the car at the train depot, which is also the location of Santa's Village. You can choose to walk through and experience Santa's Village first, or hop onto the Christmas Train and head to the North Pole, we chose the train first.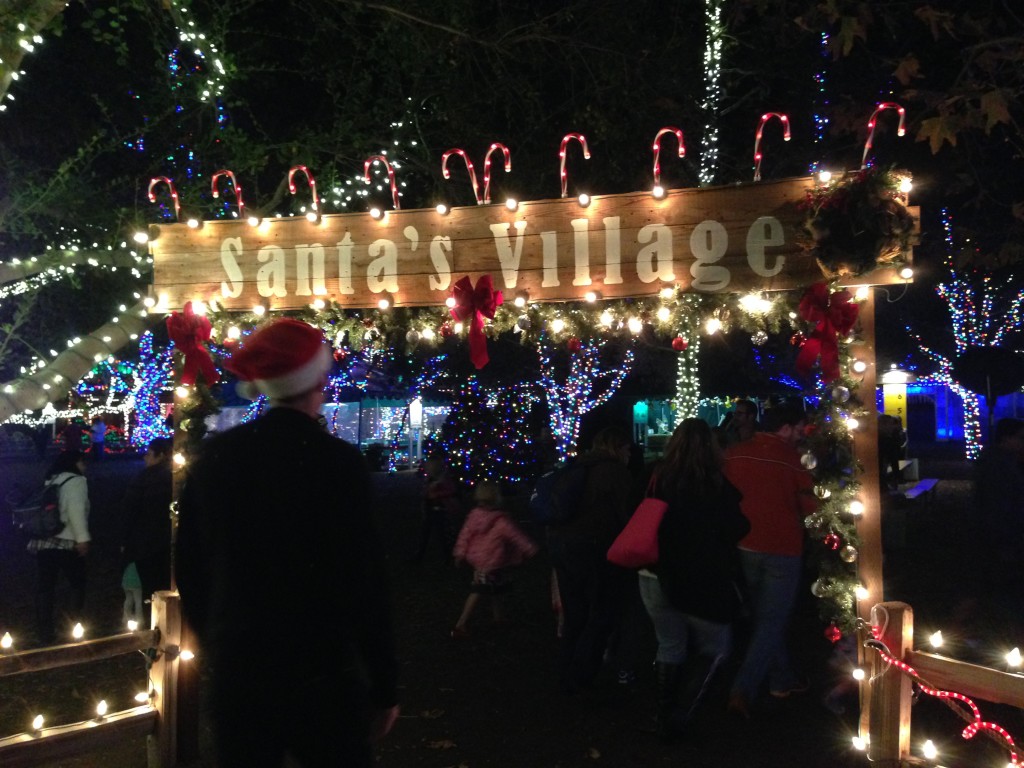 The train ride is a quick magical ride through the park where you get to see some beautiful Christmas light displays on your way to the North Pole. When the train arrives the stage is set for numerous holiday photo opportunities, so it is important that you bring a camera! After a few photo ops it was time to stand in line to visit the big guy…Santa Claus!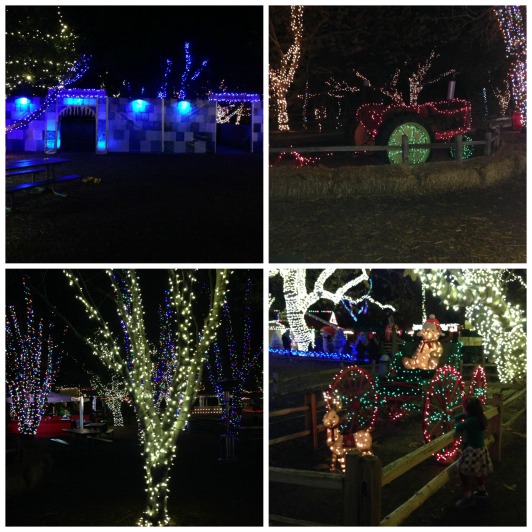 While you are waiting in line there is a small refreshment booth where you can purchase hot chocolate, coffee, cookies, and popcorn – Yum! The Santa at the Irvine Park Railroad was wonderful. He was sweet and gentle with the kids, which I was especially glad for, since my daughter decided the moment it was her turn that she was now shy. Another great reason to have your camera with you is that you (or a friend/family member if you go in a group) are allowed to take pictures of your child with Santa. I know most malls or other places frown upon that, so it is a big plus. If you do not bring a camera or if you want the Irvine Park Railroad annual keepsake, they do take photos as well and they are available for purchase.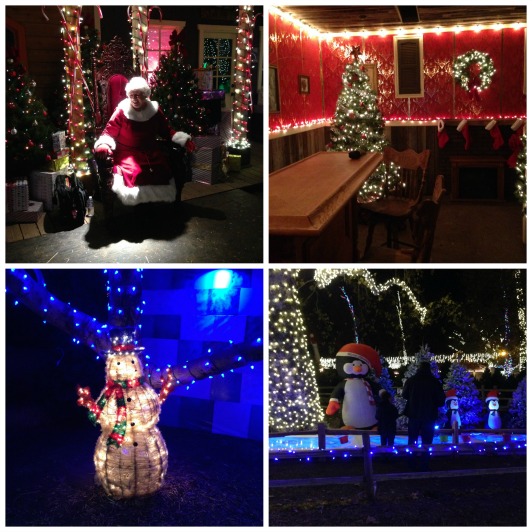 Once our visit with Santa was complete we hopped back onto the Christmas train to head back to Santa's Village. The ride back is just as magical, or maybe even a bit more, because besides all of the beautifully lit trees, the train travels through a tunnel of lights and then arrives back at the station to a light hint of "snow" (mini bubbles). Santa's Village is full of wonderful kid friendly activities, some free, some requiring tickets (which are available for purchase). Free activities include a coloring station, Frosty's maze, Mrs. Claus's Story Time, and many photo opportunities with beautifully lit trees/buildings and multiple picture stands. My daughters favorite free activity was Frosty's maze, she would run through it most of the night if we let her.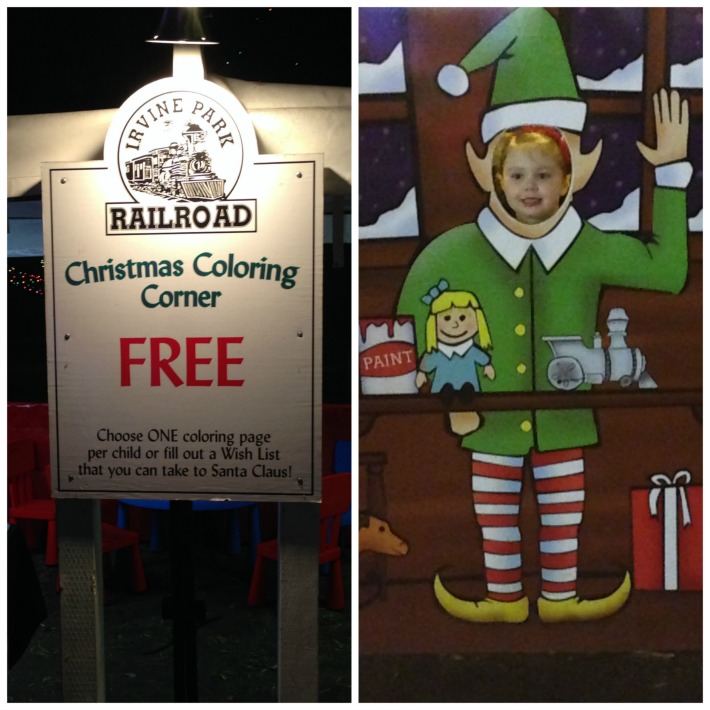 Ticketed fun activities include ring/bean bag toss (all players receive a prize), ice fishing (all players receive a prize), bounce house, and cookie decorating. My little girl loved the ice fishing and cookie decorating (because well…cookies!)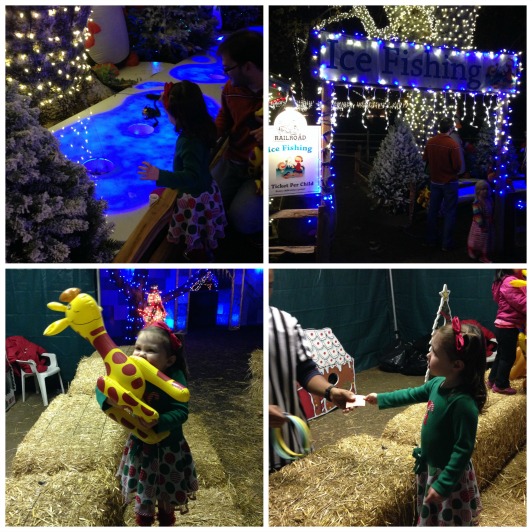 This year the Irvine Park Railroad also has its First Annual Christmas Tree Ranch, so you can bring home a Christmas tree after your visit with Santa to really round out the whole holiday experience.
The Irvine Park Railroad's Christmas Train is a highlight of the Holiday Season in Orange County with its lights, charm and family fun, making it worthy of being an annual family tradition.
The Christmas Train runs on selected days Nov 28 – Dec 23 (Train tickets must be purchased online at http://www.irvineparkrailroad.com/content/irvine-park-railroad-christmas-train , and activity tickets can be purchased on location). The Christmas Tree Ranch is open daily from 10-8pm. ***Parking at Irvine Regional Park is FREE after 5pm***