This shop has been compensated by Collective Bias, Inc. and its advertiser. All opinions are mine alone. #GameDayGlory #CollectiveBias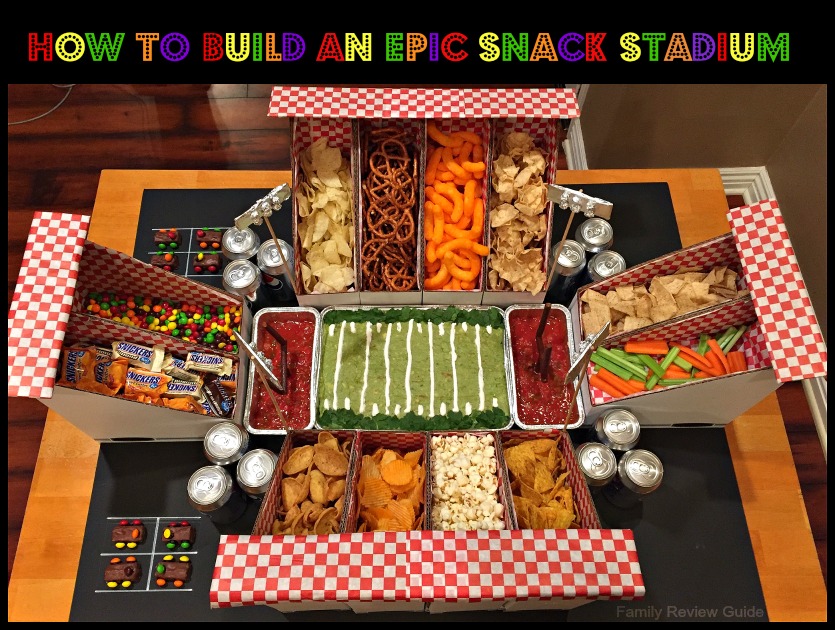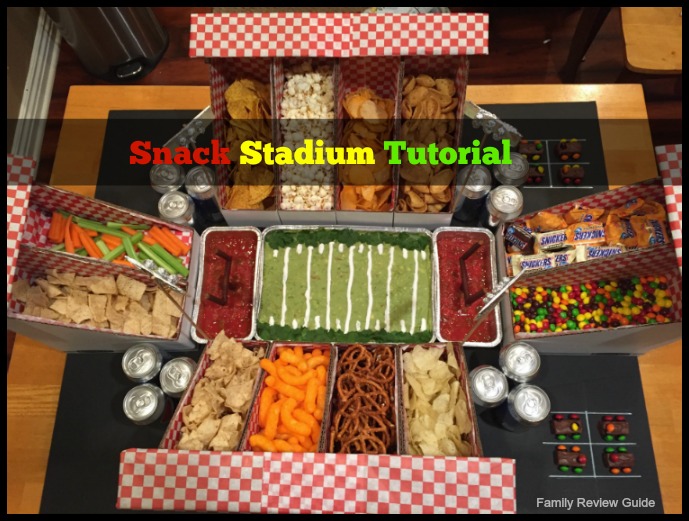 It makes no difference which football team you're cheering for this year or even whether you watch football at all. On game day, what really matters are the snacks you nosh on. Because let's face it, it's not a party unless there are good snacks! If you want to wow your guests this year how about creating an epic snack stadium that will have your guests raving!
Supplies For a Snack Stadium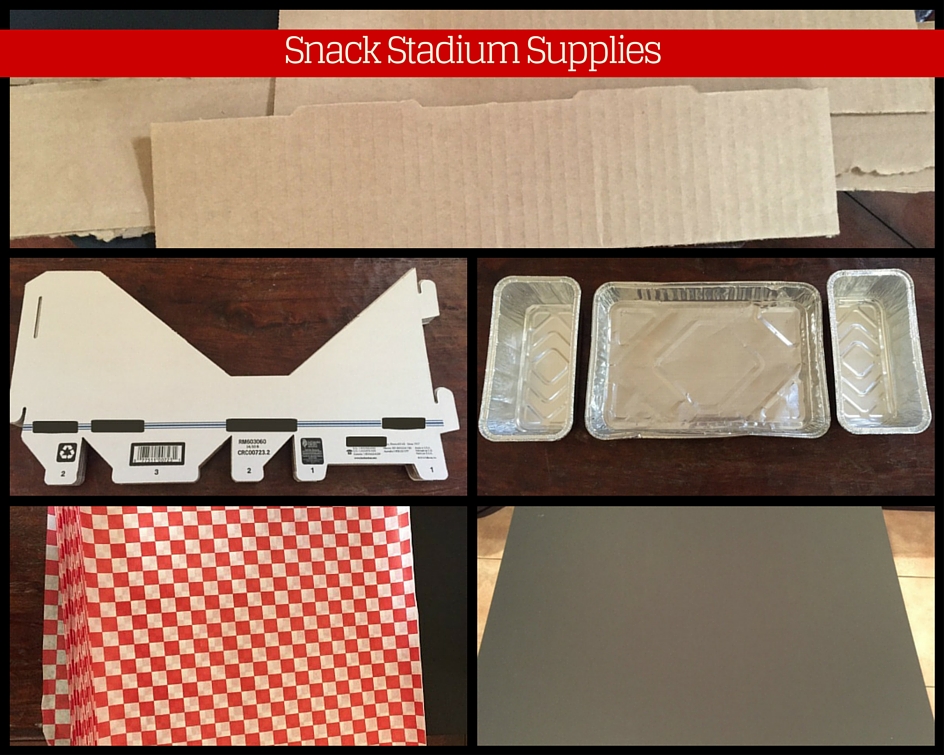 The process of creating this snack stadium is not hard. It just requires a bit of shopping and a little glue. Here is everything you will need and it can all be purchased on Amazon. You don't even need to leave the house! First, you will need some:
I decided on the following snacks to fill the stadium:
SNICKERS® FUN SIZE® Variety 35 oz.
Skittles® XL 41 oz.
Diet Pepsi™ 12 oz. 12 pack
TOSTITOS® Scoops Party Size
TOSTITOS® Medium Chunky Salsa
Pretzels
Cheeto Puffs
Potato Chips
Tortilla Chips
Fritos Scoops
Doritos
Popcorn
Sour Cream Cheddar Ruffles
Salsa
Guacamole
The stadium slots are deep so you will want probably 12 different kinds of snacks. Of course, I also needed beverages so a quick swing by the soda aisle allowed me to score a 12 pack of Diet Pepsi™ 12 oz cans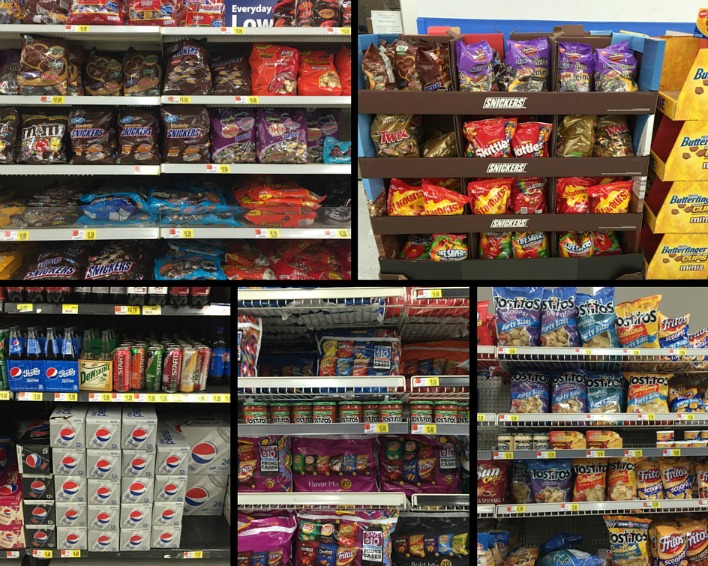 Instructions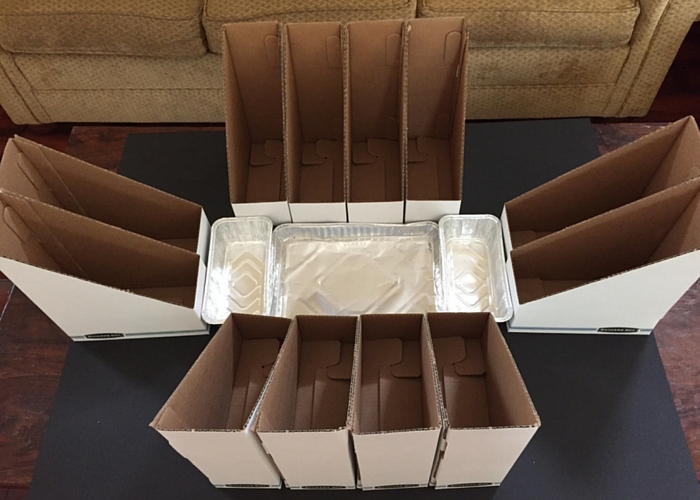 Step 1: Assemble the magazine boxes and glue them all together with as glue gun as shown in the photo. Then on top of your black foam board,  get your foil tins and arrange how you would like your stadium to look.
Step 2: Take the wax paper and measure and cut until it lines all of the boxes (You will need 2 pieces of wax paper per box). Make a template for each side of the box so you can use it to cut the rest out. Paste it to the cardboard.
Step 3: Find a small piece of cardboard to make a roof for the stadium. Wrap it in the wax paper and then super glue it to the boxes.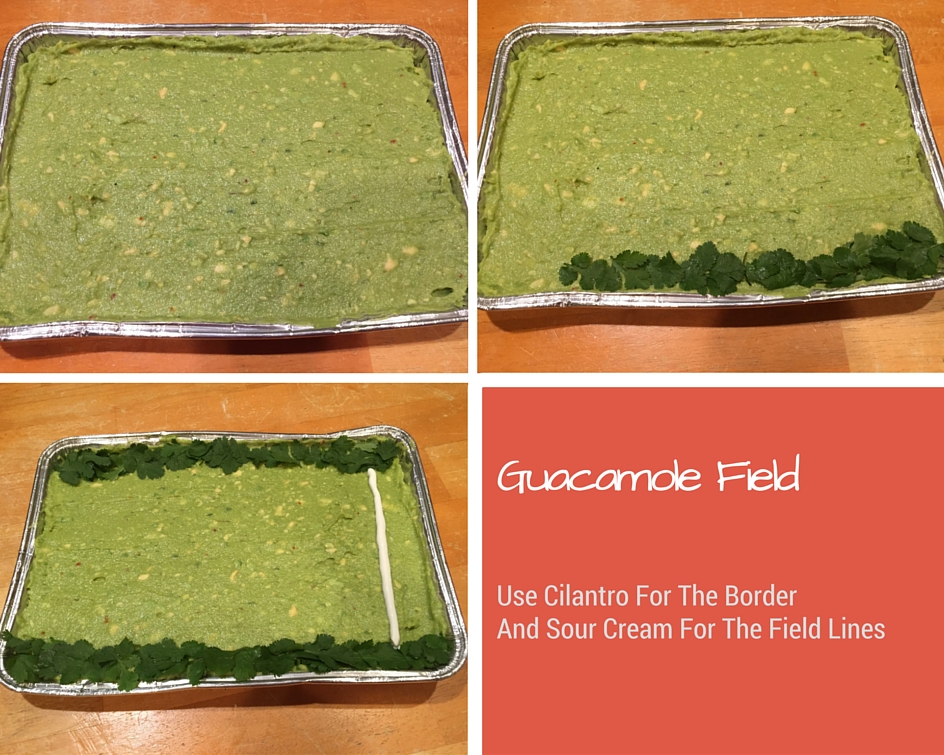 Step 4: Make guacamole and spread into pan. Use cilantro along both sides to give it a border. Then pipe sour cream in top for field lines.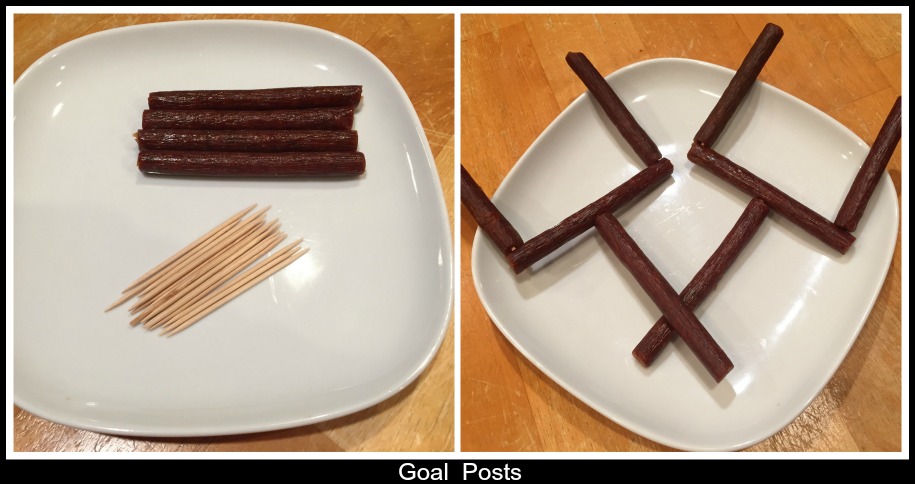 Step 5: Make goal Posts from beef sticks and tooth picks. These are a bit top heavy so they may need to be cut down later.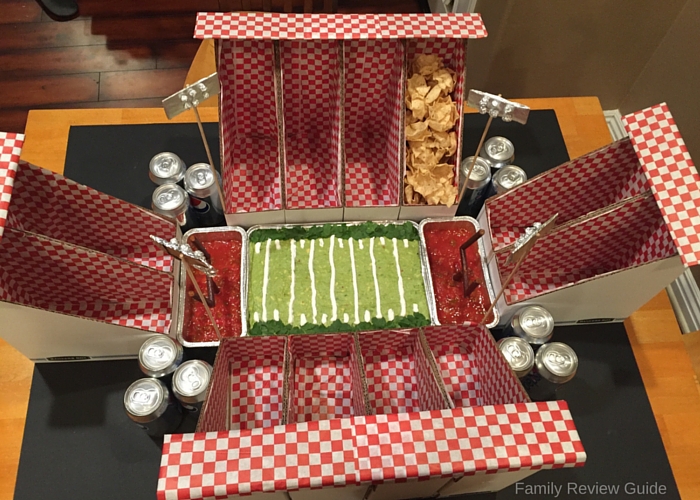 Step 6: Add salsa to end tins and place goal posts in them. HINT: Place a block of cream cheese in each end tin before pouring salsa over. They will hold the goal posts up and cream cheese and salsa are awesome! Also, add 3 Diet Pepsi™ cans in each corner.
Step 7: Make some stadium lights with a shish kabob stick and tin foil. Wrap the tinfoil around a small rectangular piece of cardboard, glue it on the stick, and then roll up 6 small aluminum foil balls and glue them on for lights!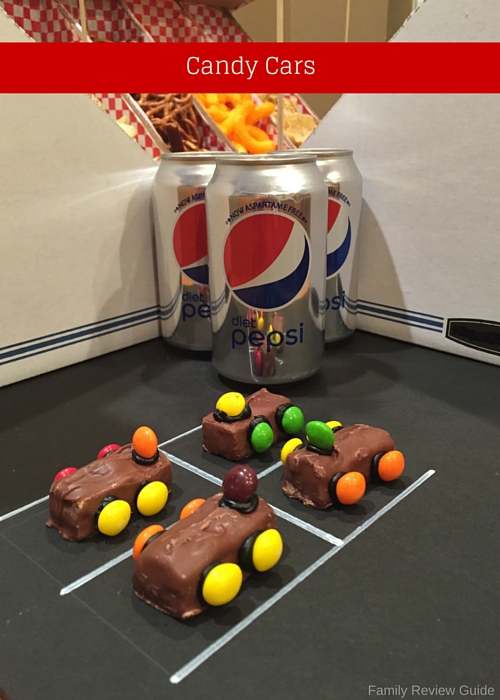 Step 8: Create a parking lot with candy cars.  You can use a paint pen to draw the lines and for the cars, unwrap 8 SNICKERS® FUN SIZE® bars and attach Skittles® to the bars with black frosting for wheels and another skittle up top for a steering wheel. Now you have edible transportation at your stadium.
Step 9: FILL UP THE BOXES!! I recommend not gluing the boxes to the foam board because this stadium can be reused. Just add new wax paper and new tins. Happy Football watching!!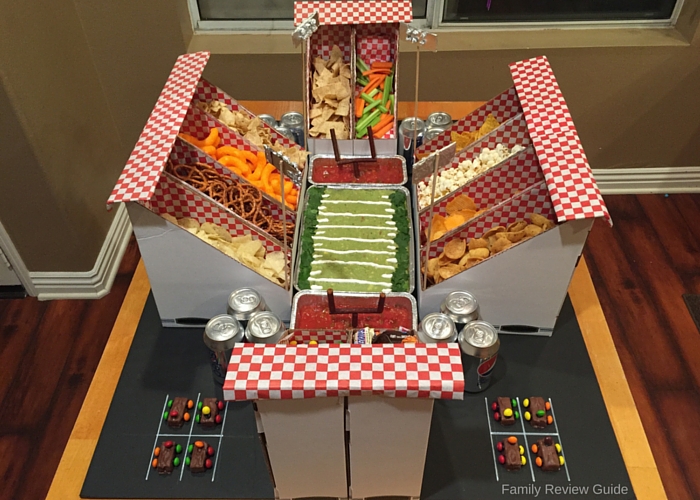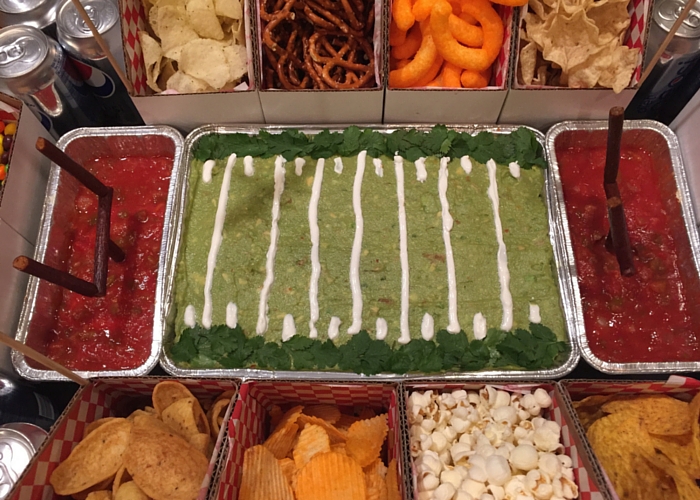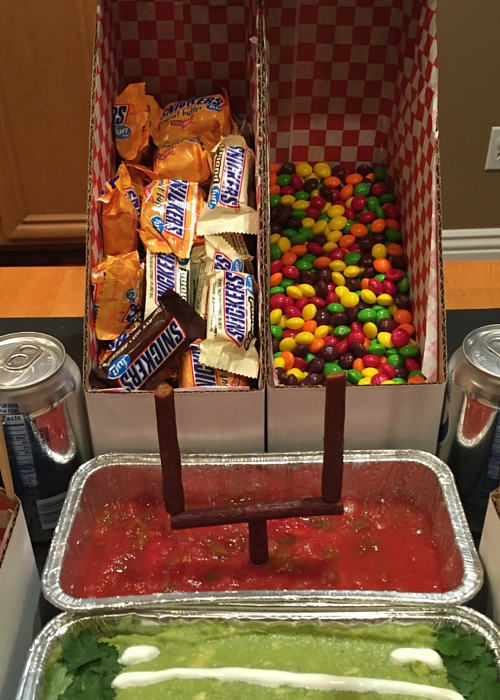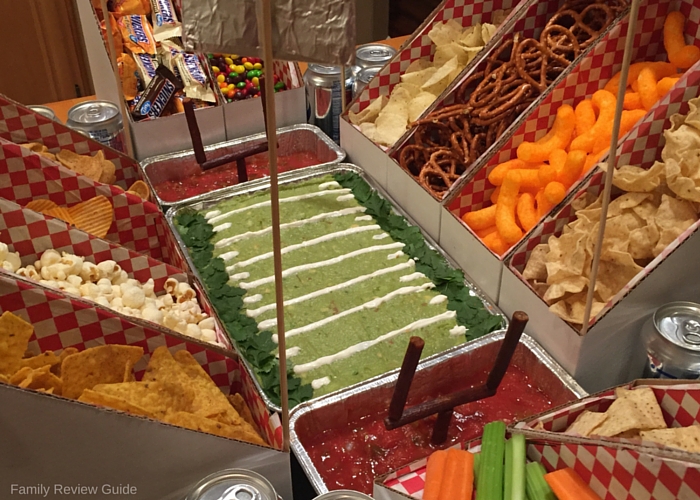 For more recipes and snack stadium ideas have a look here.