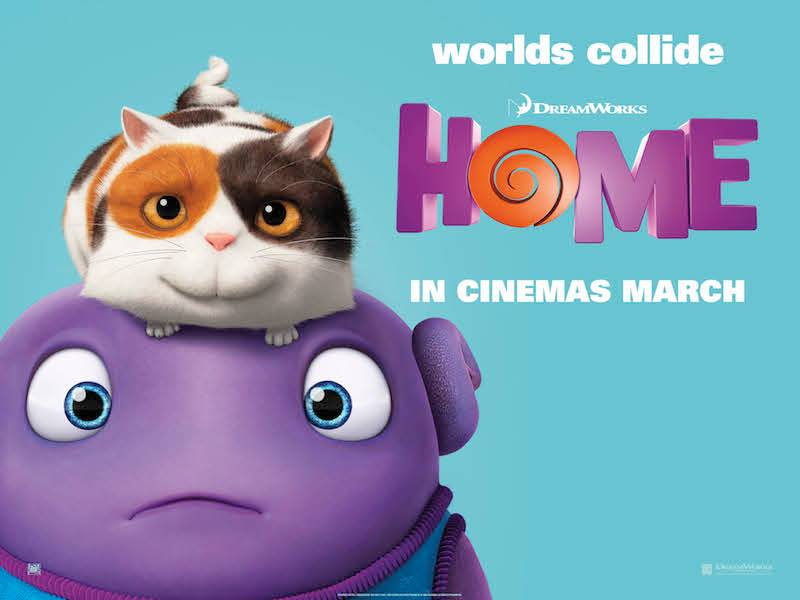 Coming to theaters this Friday – March 27th, way before all the summer blockbusters is Dreamworks HOME. Not only is it a delightful, funny and entertaining movie, it also has a big heart.  Director Tim Johnshon calls it "the first post-apocalypitc alien innovation buddy comedy, road trip and animated movie."  I think it is much more than that. HOME explores culture clashes, being different, making mistakes and friendship all rolled into a 94 minute 3D around the world heartwarming adventure.  HOME had this mom and her kids laughing and even tearing up at times.  You fall instantly in love with Oh, Tip and Pig.  Pig stole my kids heart so much they asked if we could get another cat named Pig or change our current cat's name. Children, Moms and Dads will find their toes tapping to the music by artists like Rihanna (the voice of Tip), Kiesza, Charli XCX + Stargate, Ester Dean and the talented Jennifer Lopez.
We got a sneek peek at the new movie last week in L.A. and we give it two hands up!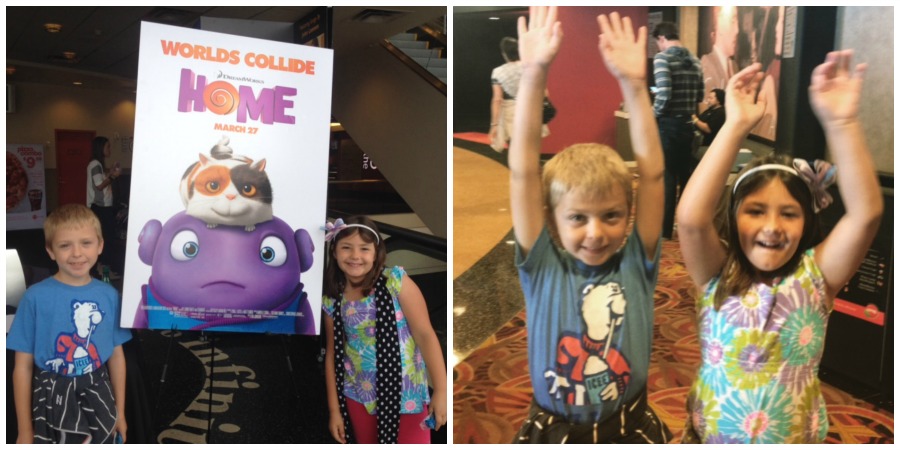 Synopsis:
When Oh, a lovable misfit from another planet, lands on Earth and finds himself on the run from his own people, he forms an unlikely friendship with an adventurous girl named Tip who is on a quest to of her own.  Through a series of comic adventures with Tip, Oh comes to understand that being different and making mistake is all part of being human and together they discover the true meaning of the word HOME.
Click below for the trailer:
We give HOME two big and four little thumbs up!  We'll definitely recommend HOME to our friends and will be picking this Bluray/DVD up when it is released later this year.
Cast:
Jim Parsons … Oh (voice)
Rihanna Rihanna … Gratuity 'Tip' Tucci (voice)
Steve Martin … Captain Smek (voice)
Jennifer Lopez … Lucy (voice)
Matt Jones … Kyle (voice)
Brian Stepanek … Gorg Commander / Father / Boov
April Lawrence … Boov Announcer (voice)