If I could give you a glimpse into my everyday life you would all be astounded at how often I misplace things. Seriously, my life is like one big episode of  "Where did I put that"? My husband actually bought a GPS tracker for my keys because I can never find them. Don't even get me started on my eyeglasses. I have gone through so many pairs because I am always losing them or breaking them. Fortunately for me, I found a great new online store where I can buy prescription eyeglasses for less. It's called GlassesShop.com and they offer cheap glasses and eyeglasses frames as well as sunglasses and polorized sunglasses.
Recently I ordered this new pair at Glasses Shop and I had such a great experience. A really great feature of the site is that you can virtually try on any pair of glasses to see how they would look on your face. You can use one of their preloaded faces or you can upload your own photo of yourself for best results. I decided on a rectangular pair with a cute design on the sides and when they arrived at my house they were exactly like they were pictured!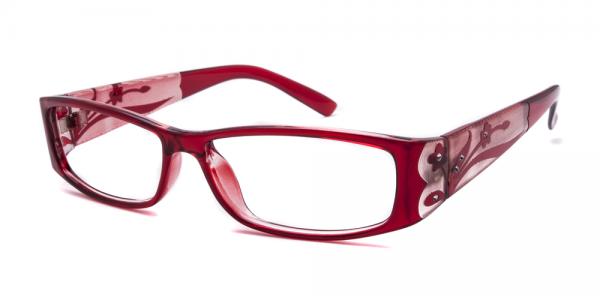 One of the neat things about Glassesshop.com is that you can narrow your search by gender, price, lenses, frames, materials and shape. It only took me less than 5 minutes to find the pair I liked. And they came in various colors too. There are also promotions and coupons as well as a help center for any questions you may have. Basically they make it as easy as possible for you and as a consumer, that makes me really happy.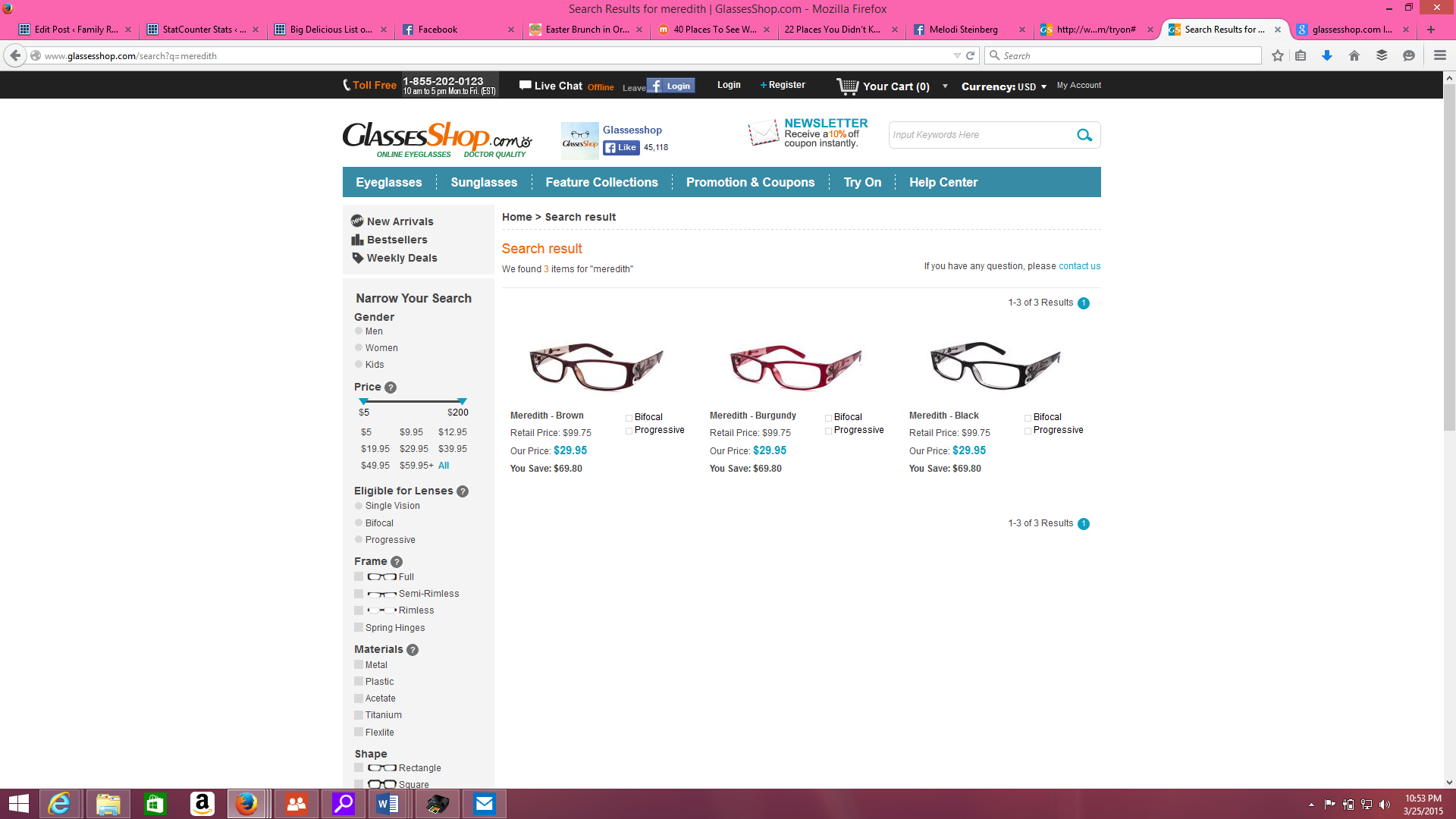 Free Eyeglasses
If you are ready to order a pair then you are in luck. All first time customers get their first pair for FREE!! Use the code :FIRSTFREE.All eyeglasses include: free 1.50 single vision lenses, free anti-scratch coating, and free protective case and cloth. (Valid only for a first purchase on www.glassesshop.com and only one free pair of glasses per customer and prescription. shipping and handling fees apply.
Also use the code MelodiX20 to receive 20% off your future orders.
For more information visit them on Facebook and on Twitter.