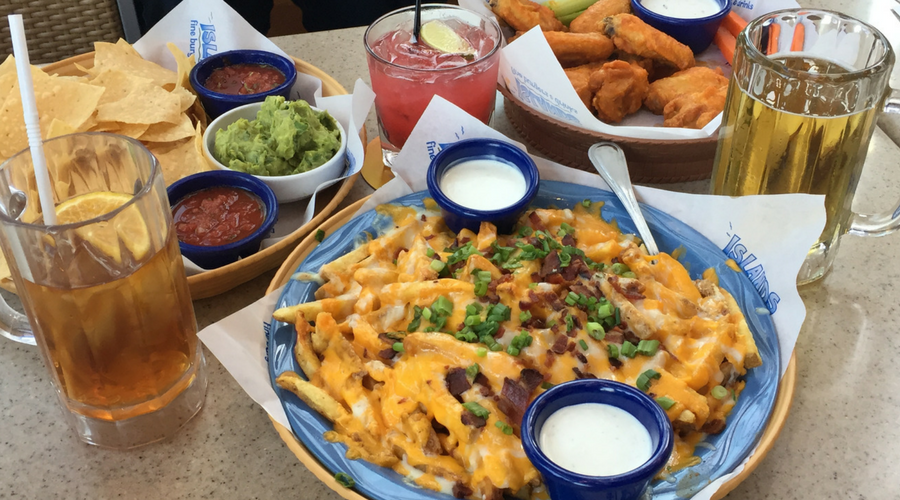 Does football and appetizers sound like like a match made in heaven? If so then head on over to Islands for their awesome Happy Hour! You can find delicious appetizers and  thirst quenching drinks for low prices during the week and all day Sunday in the bar!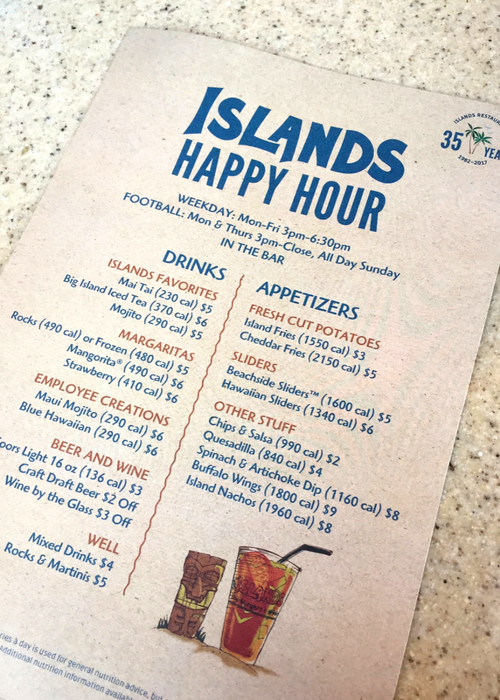 Our favorite starter is the spinach and artichoke dip. It's creamy and robust and the chips are so good! They are thin and salty and it comes with a side of salsa. to mix up the flavors a bit. If you run out of chips just ask for more!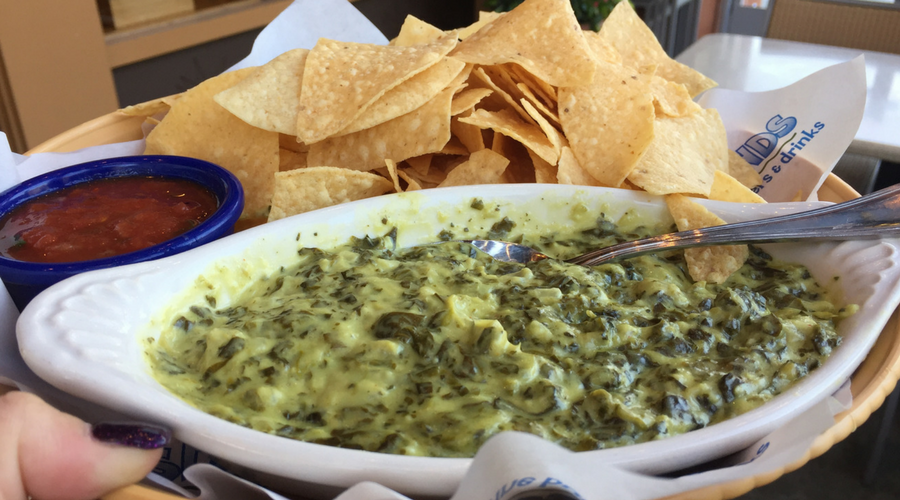 The Hawiian sliders are a second close for me. These little burgers may be small but they pack a big punch. It's four mini burgers w/caramelized onions, teriyaki sauce and grilled pineapple on toasted buns. they are finger lickin' good!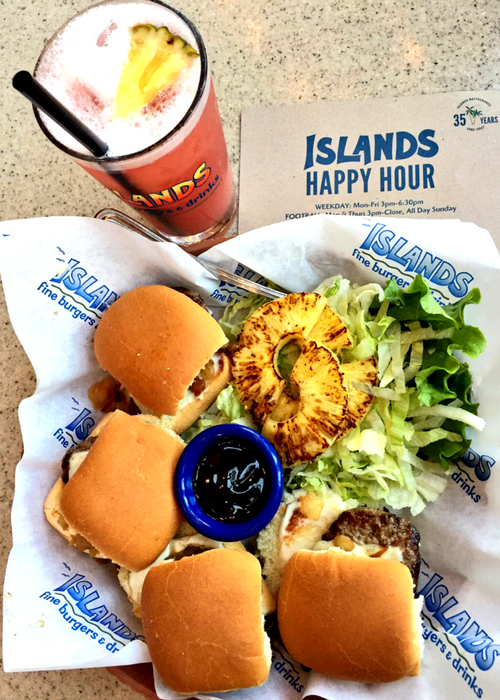 Of course you'll need a libation to wash all this yummy food down so we suggest you get the "Blue Hawaiian". The blue curacao in this drink will have you feeling like you are on a tropical island with palm trees and a breeze .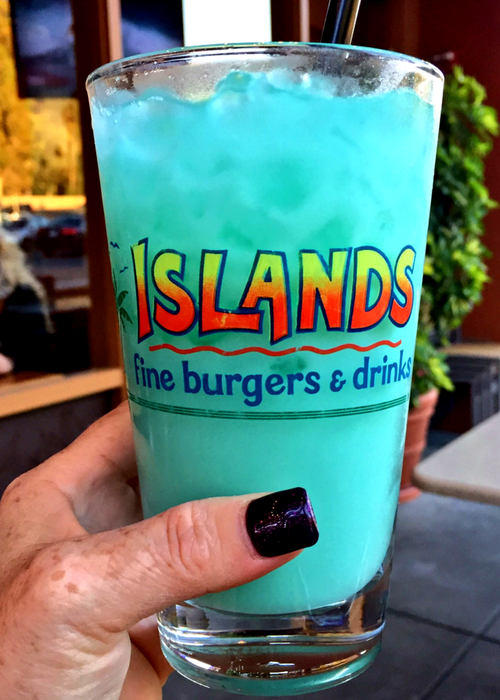 The Maui Mojito is a tad lighter with a hints of mint, lime and club soda. Both of these drinks are employee creations and Islands is happy to be showcasing them on their menu.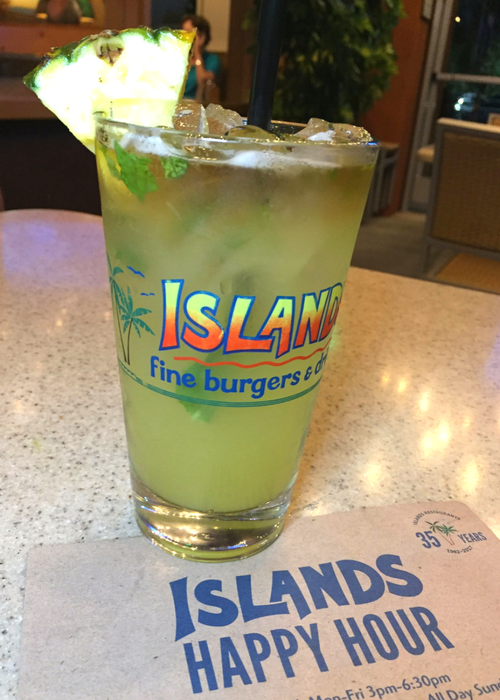 Is appetizers aren't enough the main menu at Islands offers all kinds of variety. Between salads, sandwiches, burgers, tacos and hoisen bowls you are sure to find something that will suit your needs. I am a creature of habit and i always order the "China Coast Salad". It has Grilled & chilled chicken breast, mandarin oranges, snow peas, water chestnuts, carrots, fried noodles, sesame seeds, scallions & mixed greens and is tossed w/sesame dressing.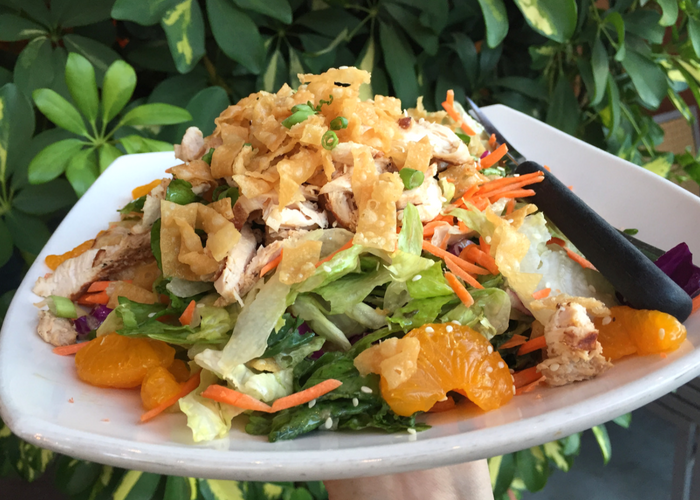 A popular burger is the "Kilauea Burger". It'sJalapeño & black pepper crusted burger w/pepper jack cheese, chipotle aioli, lettuce, crispy onion strings and tomato & Island Reds.™. A side of heaping onion rings is the perfect compliment to this burger.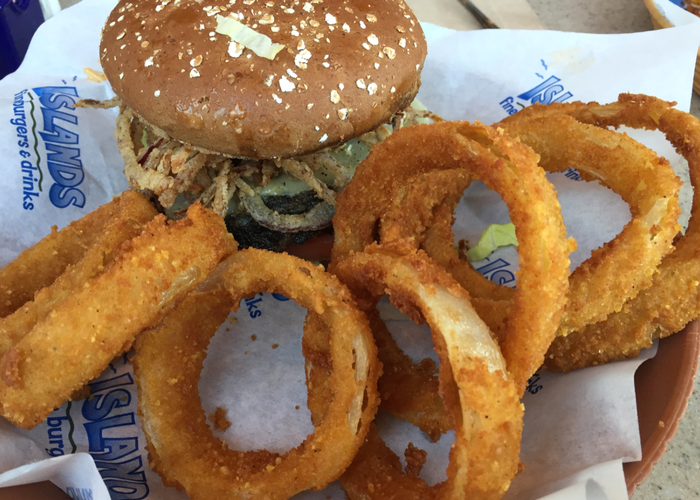 And lets not forget the whole point of coming to Islands in the first place. Every knows it's for the Kona Pie. Imagine sharing mocha almond fudge ice cream & cookie crust topped w/chocolate fudge, whipped cream, roasted almonds & a cherry. Or don't share. I don't judge. You could also indulge in a rich fudge brownie served warm, topped w/vanilla ice cream.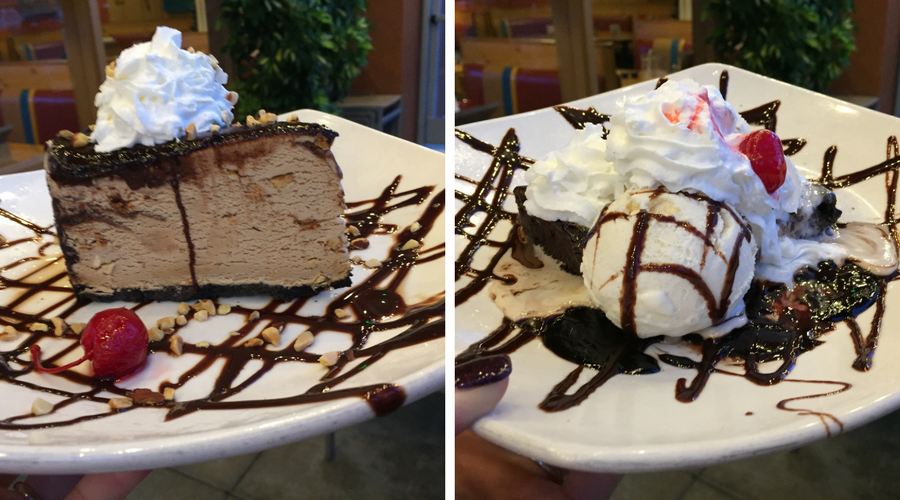 For more info on Happy Hour at Islands visit them on Facebook and Twitter.