Disclosure
Centrally located between Vail and Grand Junction Colorado is an oasis of beauty and adventure where you can create fantastic family memories. It's called Glenwood Springs and it's beauty will leave you breathless. There are two main attractions we highly recommend that we will be discussing further in this post.
What Hotels Are Nearby?
If you plan on spending a few days in Glenwood Springs there are several options for accommodations. Your best bet is to stay at Hotel Glenwood Springs because it is just steps away from all of the Glenwood Caverns Adventure Park action and the hot springs. The hotel features spacious family suites and a water park water park.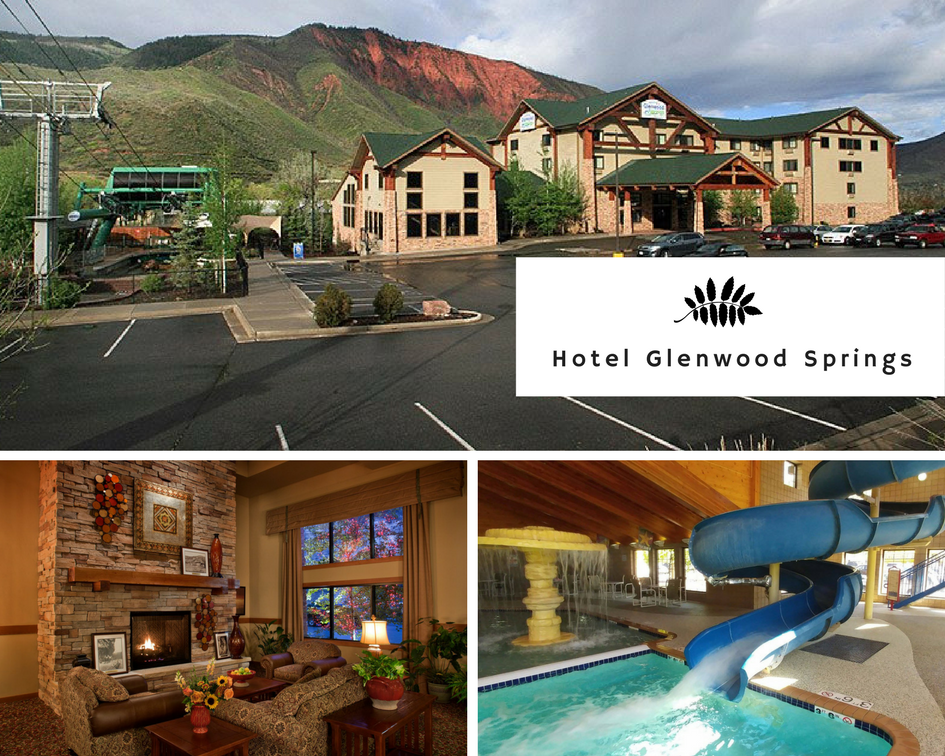 If that hotel is not available The Marriott Courtyard and The Marriott Residence Inn is just a quick drive across the way. Both have gorgeous views of the canyon with beautiful red rock everywhere you look.
Iron Mountain Hot Springs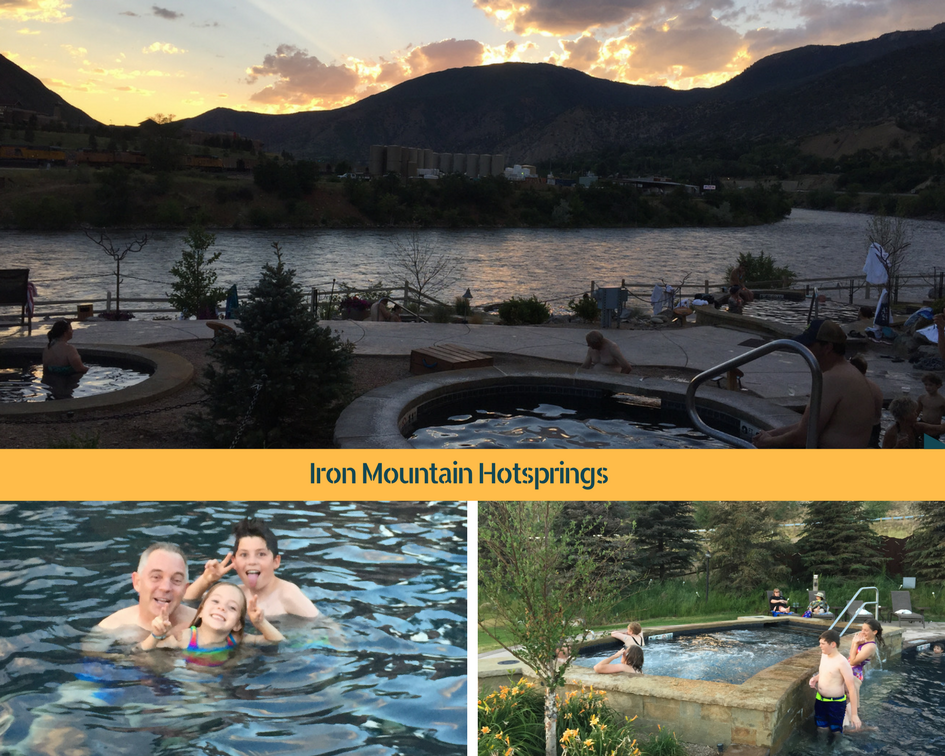 The Iron Mountain Hot Springs caters to all who appreciate relaxing with a warm soak surrounded by mountain views. Glenwood Spring's newest hot spot offers 16 NATURAL mineral hot springs soaking pools and a freshwater family pool with a jetted spa. All are located alongside the Colorado River, just across from the base of the tram at Glenwood Caverns Adventure Park, with Rocky Mountain views that soothe and inspire.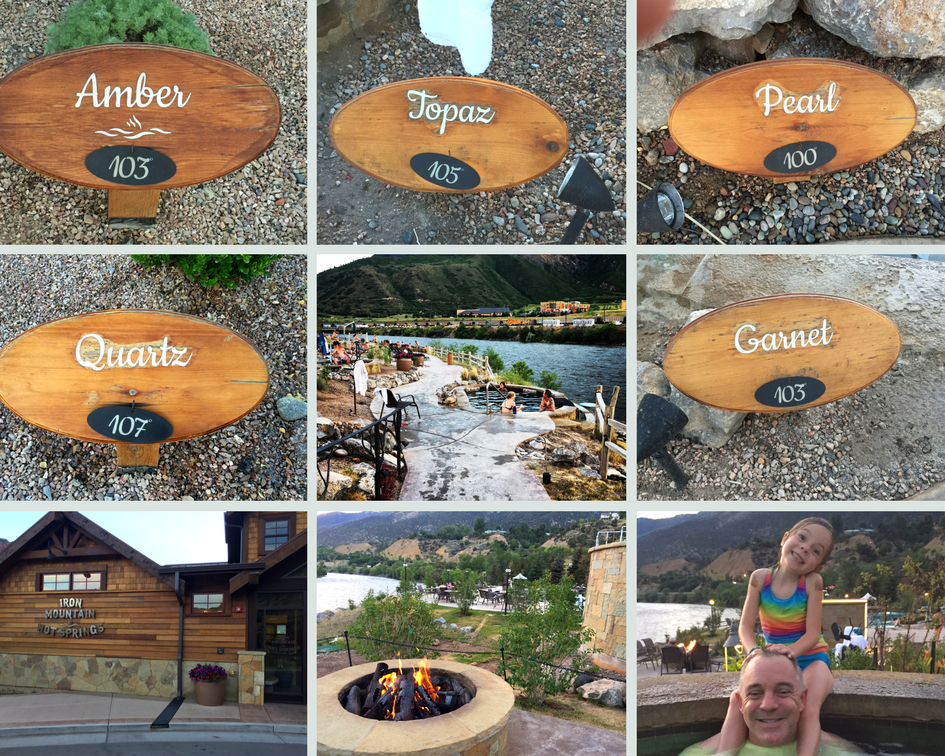 This was our very first time visiting a hot springs and we absolutely fell in love! The sheer beauty of this place is incredible. Words cannot describe the tranquilty that surrounds this peaceful Oasis. Check hours and pricingfor more information.
Each spa has a different temperature so you can pick which one you like best. There are also locker rooms with showers so you can store your items.
Blogger Tip #1: For maximum viewing pleasure visit around 5pm. The sunsets here are gorgeous.
Blogger Tip #2: Bring your own towel. Towels can be rented for $3 per person but they are very small and don't cover much.
Glenwood Caverns and Adventure Park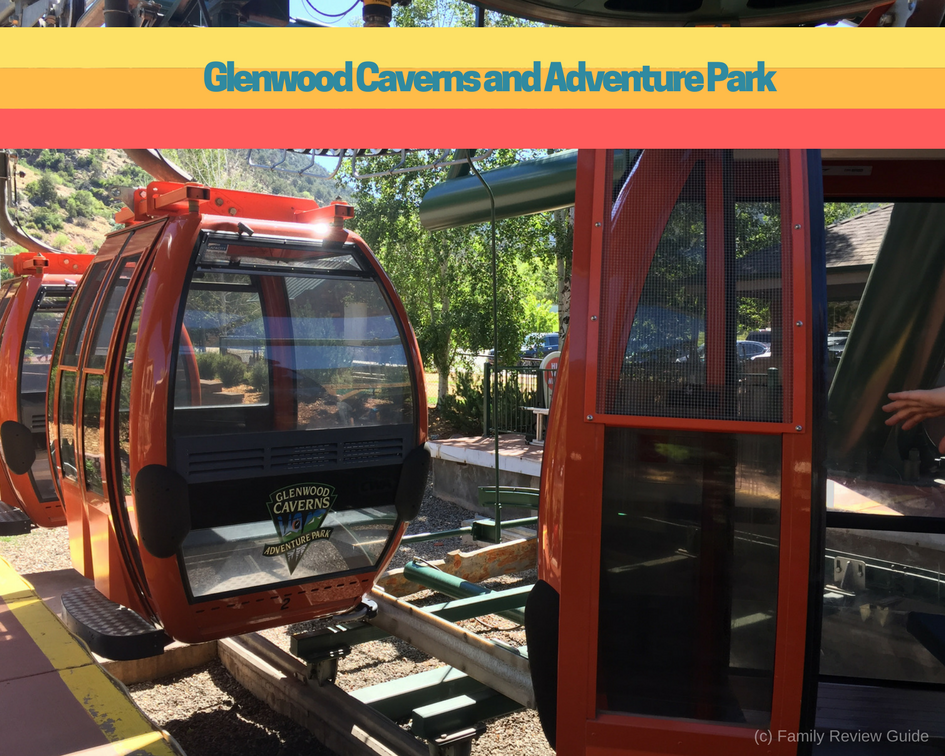 Nestled in the heart of the Rocky Mountains in Glenwood Springs, Colorado, the Adventure Park sits on top of Iron Mountain with breathtaking views of the Roaring Fork Valley and surrounding mountains. Glenwood Caverns Adventure Park is bursting with fun and adventure, and your biggest challenge will be how to pack it all in. Explore stunning caverns and formations in Colorado's largest showcave. Fly down the mountain on The alpine coaster, hang on to your seat in Colorado's first 4D Ride Theater and in the summer months, fly through the air high above Glenwood Springs, out over scenic Glenwood Canyon in the Glenwood Canyon Flyer.
This is by far the most unique amusement park I have ever been to. The only way to get there is by taking a tram all the way up to the top. The trams run continuously but expect to wait about 10- 15 mins by the time you get to the front.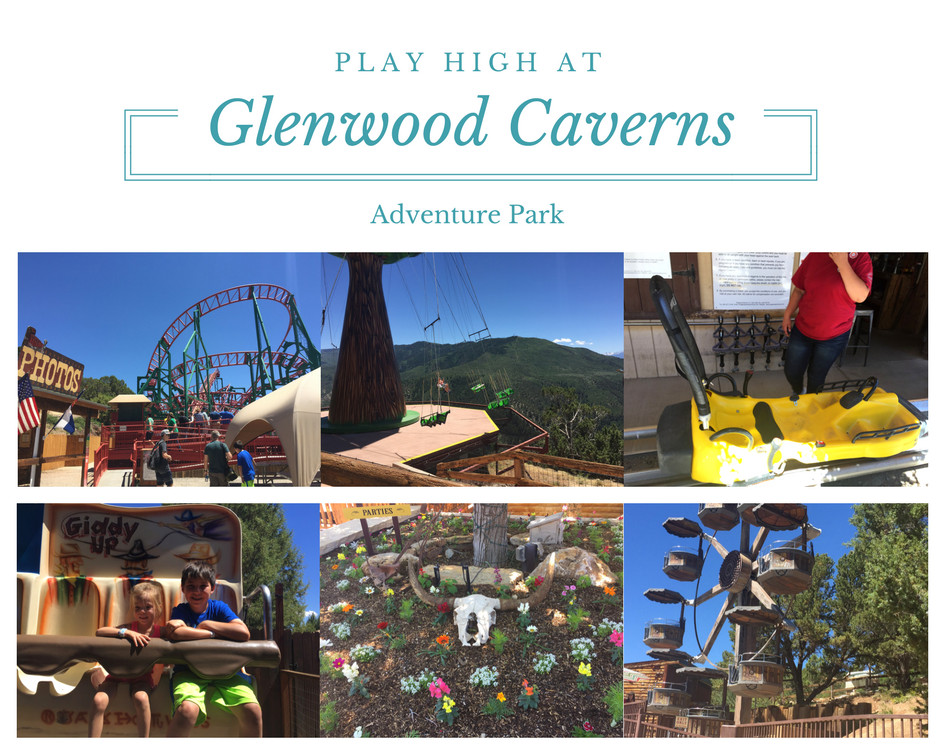 Our favorite ride is the Alpine Coaster. Think of everything you love about roller coasters– the exhilarating speed; racing around tight turns; flying over bumps and waves. Now imagine that you are in full control of your speed, you are riding alone or with a friend in your own individual car, and you are cruising down an alpine slope surrounded by Colorado's gorgeous scenery. It's the biggest rush in the world!
There are also rides for little ones so it is easy to split up and tackle the thrill rides while someone else handles the slower ones.
Video of the Canyon Swing

Video Of Cliff Hanger Roller Coaster

Cave Tours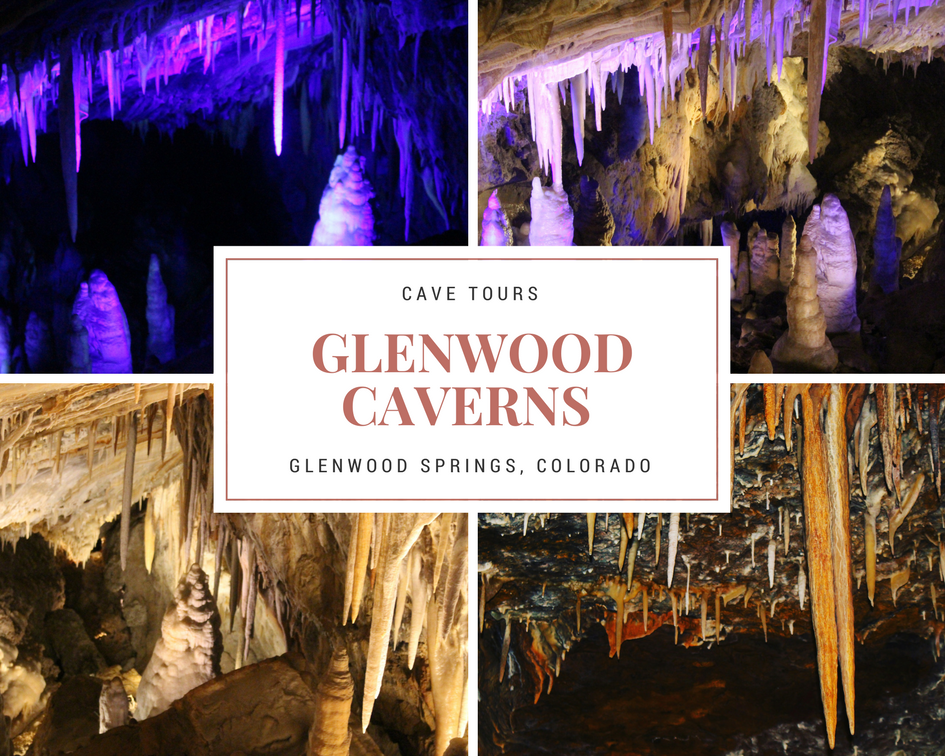 Facts about Cave Tours
Both Cave Tours are included with the Funday Pass.
The cave stays a cool 52 degrees year round. To maximize your enjoyment, please bring a light jacket or sweater and wear comfortable walking shoes.
An adult must accompany children under 12. Small children should be carried in arms or in a front pack.
Best Place For Breakfast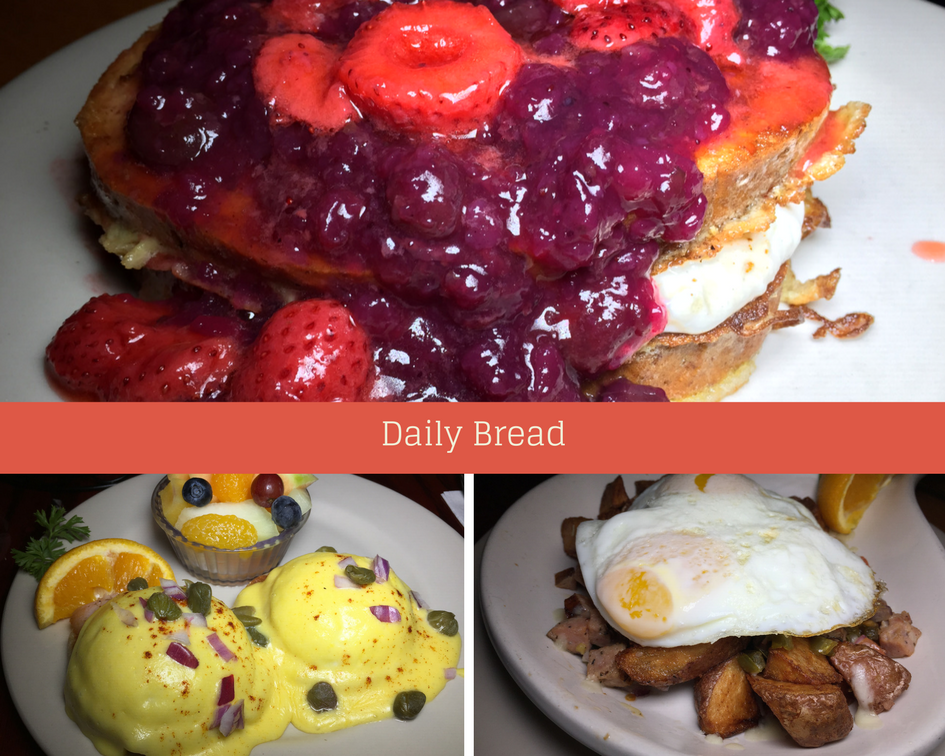 We dined at a restaurant called "Daily Bread" and we were super impressed with the food quality. It's kind of hidden and but once you're in you feel like you're in a coffee shop type place with local art on the walls and exposed brick mixed with dry wall. It has a very local vibe to it and all the servers are very chill.
There is so much more to do in Glenwood Springs but these are just a few of the places we visited when we went.
For more information visit Glenwood Caverns on Facebook and on Twitter.