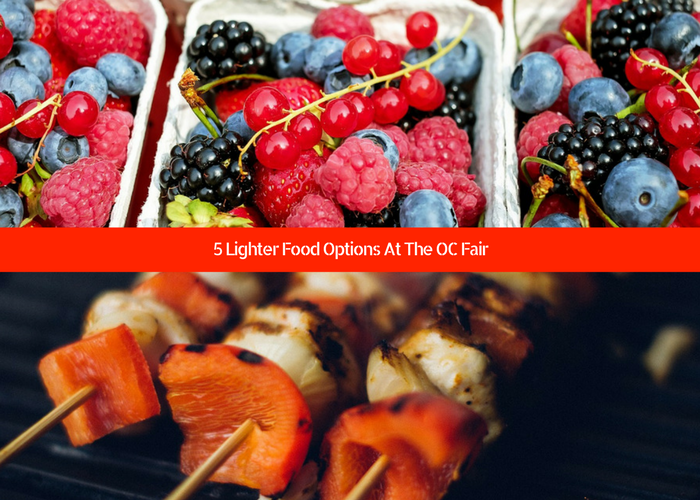 Have you visited the OC Fair yet? My favorite part of the fair is of course all the food but for those that are health conscious the fair has some really great lighter fair fare available.
Although calories don't count at the OC Fair (wink, wink), there are some lighter choices for Fairgoers who have had their fill of funnel cake and fried delights. Here are a few to try:
Salads – There's a southwest chicken salad at Baja Blues, and Pignotti's Pasta offers green and antipasto salads.
Fruit – Terri's Berries has fruit cups and baskets as well as refreshing fruit-based beverages. It may be a bit of a stretch, but there's also Dole Whip for a frosty pineapple fix.
Drinks – It's 100% coconut water at the Coco Shack and several stands offer aquas frescas (cool waters) that are made with fruit.
Veggies – Corn comes on the cob or in a cup at the Corn Shack and Brussels sprouts and asparagus are on the grill at Bacon A Fair (but they are wrapped in bacon).
Kabobs and bowls – Several stands feature chicken and veggies on a stick and there is a selection of chicken bowls, some even popped inside a pineapple.
So don't worry about the funnel cakes, deep fried oreos, bacon wrapped everything and beer. The OC Fair has you covered with healthier eats so you can walk around satisfied and your stomach will thank you.