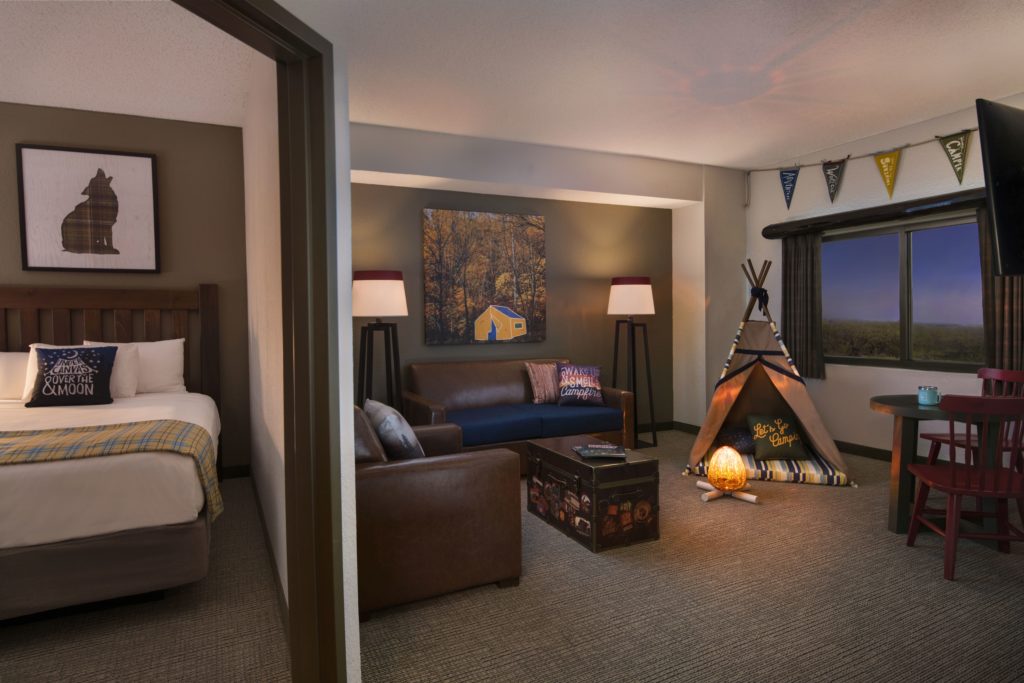 For the first time ever, Great Wolf Lodge is providing families with a new way to experience the resort's beloved waterpark. Guests can choose to howl for a single day with a brand-new waterpark day pass starting at $50 per person, available at U.S resorts this summer. Until now, access to Great Wolf Lodge's waterpark was available only to overnight guests. The new offering means families looking for a quick day trip have the option of spending the day at the resort's centerpiece attraction
To celebrate the nationwide launch of the waterpark day pass program, Great Wolf Lodge will donate $5 to Make-A-Wish® for every day pass sold now through the end of June. Guests can help support Make-A-Wish's mission to grant life-changing wishes to children battling critical illnesses by purchasing a day pass by June 30 for use in June, July or August. For more information about Make-A-Wish, guests can visit wish.org
Currently, waterpark day passes are available at all of the company's U.S. resorts except Great Wolf Lodge Minnesota in Bloomington, which is expected to start offering waterpark day passes in July.
The number of waterpark day passes will be monitored each day to ensure the number of visitors at the waterpark is actively managed. The quantity of water park day passes available on a given day is based on the projected number of rooms occupied at the resort on that day. This controlled approach allows Great Wolf Lodge to maintain a safe, comfortable and enjoyable waterpark experience for all guests.
Pass Purchasing Rules
To check availability of waterpark day passes for a particular day, guests can visit greatwolf.com. Due to the capacity restraints in place, waterpark day passes must be purchased at least a day in advance of a visit.  Waterpark day passes are only available online and cannot be purchased at the resorts. Passes are not required for toddlers 2 or under when accompanied by an adult pass holder.
The waterpark day pass program provides families with a full-day of play.  Guests can access the waterpark starting at 10am on the day their pass is valid and can stay at the resort until the waterpark closes that evening.  Guests can also choose a more immersive Great Wolf Lodge experience with an overnight stay that offers unlimited access to the waterpark, a spacious family-friendly suite and a host of complimentary family activities throughout the resort.
Summer Camp-In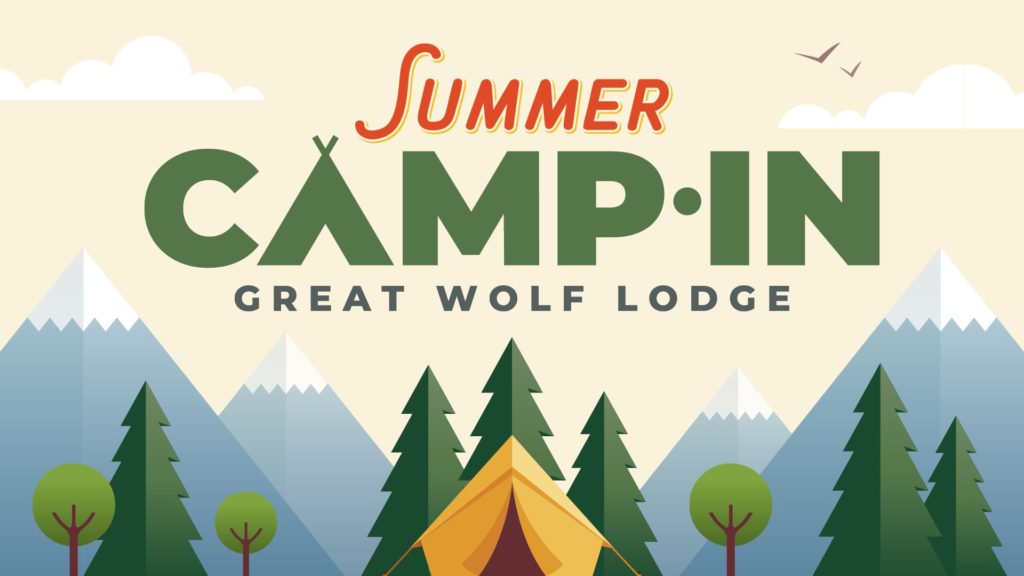 Have you always wanted to camp but you are afraid of the great outdoors? Don't want to be bothered with the bugs and the cold? No problem!  This year,
Great Wolf Lodge
is taking the time-honored summer tradition of camping and turning it outside-in with an all-new family escape called Summer Camp-In. Families visiting during the summer celebration will be treated to several exclusive, limited-time offerings across the resort. And, much like the resort's expansive indoor waterpark, the activities planned during Great Wolf Lodge's Summer Camp-In are completely weatherproof.
What's Included?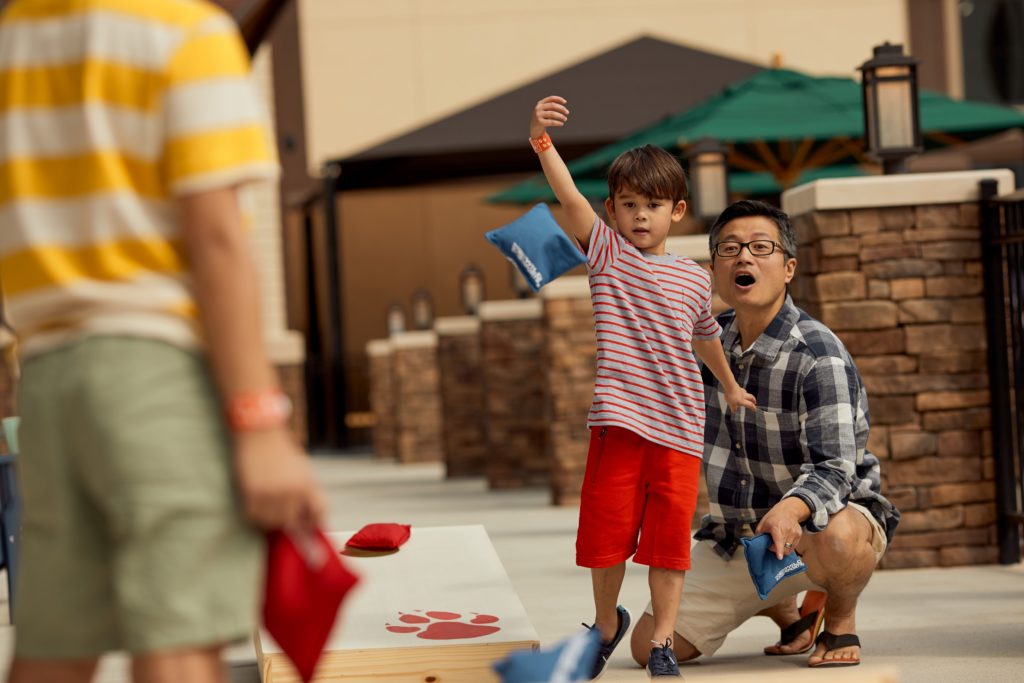 From Memorial Day weekend to Labor Day weekend, all 16 U.S.-based Great Wolf Lodge resorts will celebrate the joys of camping with an array of special activities and events designed for families to participate in together. The summer fun will be nonstop with pool parties, character appearances, games, music, feasting on flame-grilled barbecue "camp cuisine" and more. When the sun goes down the fun turns up with campfire sing-alongs, summer camp Story Time, dance parties and more. From outdoor yoga to camp bingo, moving their feet in a conga line or a kick-off-your-sandals pool party, families will blaze trails to summer fun like never before. Here are a few highlights of summer fun at Great Wolf Lodge:
Character Breakfast: A bugle heralds the arrival of Wiley the Wolf, Oliver Raccoon, Sammy the Squirrel and other characters as guests are treated to a morning breakfast buffet with some flag-raising fun, tasty food and festivities. Every member will get involved during this rollicking breakfast with counselor-led songs, dances and napkin twirling. Wiley and friends will also circulate throughout the breakfast for photos and autographs.
Pool Party: Nothing says summer like the water wonderland built for year-round fun at Great Wolf Resorts. Sun's out, the party goes outside. Looking rainy, overcast or a little cool, the party comes inside. Either way, guests can jump in and have a splash-tastic time with games, DJ music and refreshments all poolside. Activities include how low can you go in the limbo, rubber duck races, corn hole toss and a conga dance to cap it all off.
Trailblazer Challenge: Campers up for a challenge can sign up for select activities and earn a badge for every game they complete. Win bragging rights by participating in different arts and crafts projects such as friendship bracelet making and rubber ducky decorating, as well as interactive games like family trivia and corn hole challenges. When campers collect ten badges, they earn the ultimate honor – the title of Trailblazer.
BBQ: Got a hankerin' for a camper feast served hot off the grill? Mouthwatering BBQ anchors dinner menus at the resort's main restaurant. After all, no summer camp should be without BBQ and all the fixins'. Step right up, campers!
S'mores: Families should make sure to leave s'more room for that savory staple of summer camp as a special s'mores dessert bar will be featured during the Summer Camp-In celebration, served up by Great Wolf Resorts's very own culinary experts – s'moreliers.
Campfire Ceremony: An active day calls for winding down with family around a crackling fire. From the ceremony of lighting the fireplace the nighttime fun begins. There's singing, face painting, s'mores, silly story-swapping, character shows and the time-honored Great Wolf Lodge tradition, Story Time. Let your hair down groovin' the night away at a rollicking, DJ-led dance party under the stars (indoor or outdoor). Linger longer for nighttime bowling or a hole in one mini golf challenge.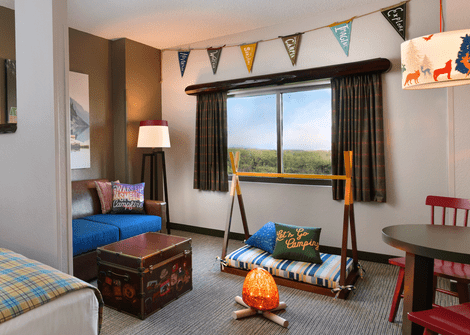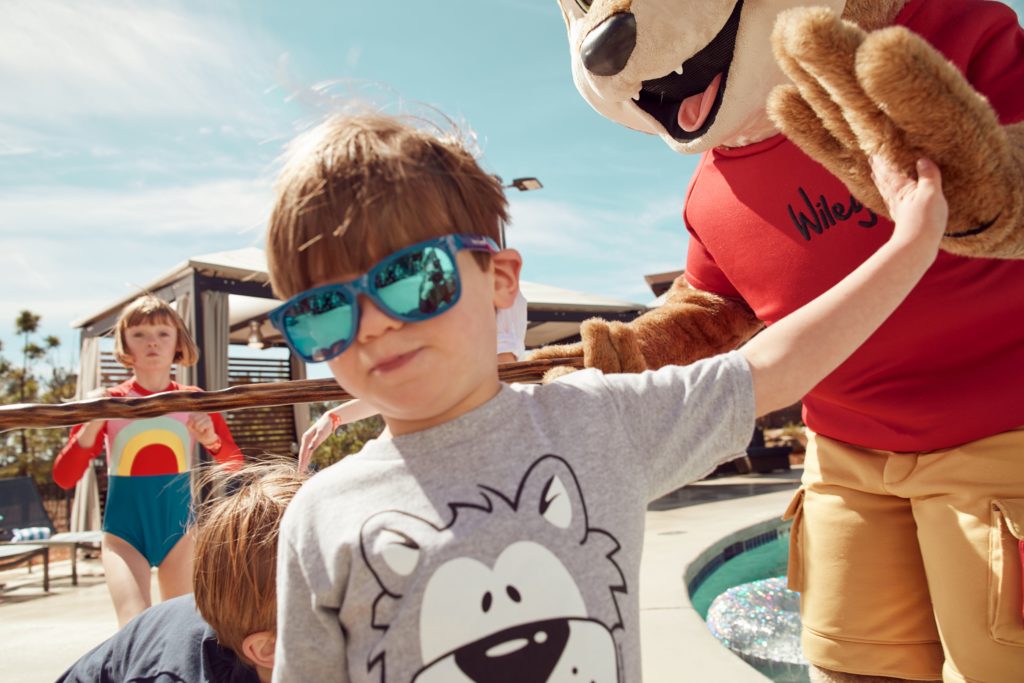 The lodges themselves will be decked out for summer camp, from a "Welcome Campers!" banner at the porte-cochère to pennants hanging from lobby ceilings. The resort staff will don camp counselor gear and select guestrooms will have a camp theme with everything from pennant bunting and yellow gingham bed scarves to actual in-room tents and campfire lanterns. The camp-themed rooms are exclusively for the Summer Camp-In celebration and will provide guests with a true feeling of being in the great outdoors.
Summer Camp-In at Great Wolf Lodge also provides a true weatherproof summer getaway for families as events scheduled outdoors can easily be moved inside the indoor waterpark or the spacious Grand Lobby, ensuring the fun continues rain or shine.
Great Wolf Lodge Review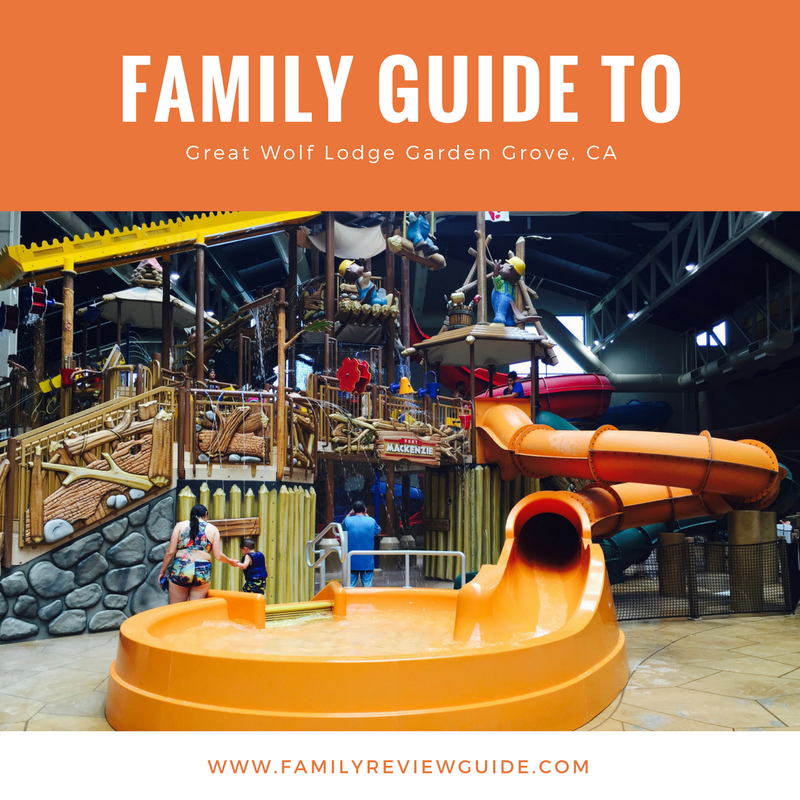 For more information on Great Wolf Resorts and its brands of indoor water park resorts, visit
greatwolf.com
.