Disclosure: This is a sponsored post to spread the word about the Cox Smart Home and may contain affiliate links.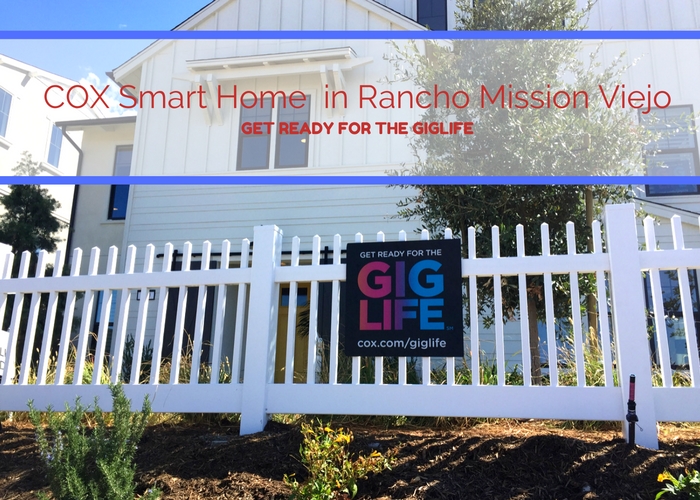 As I look around my house, I can count two PC computers, two lap tops, two ipads, three cell phones, two learning tablets, three gaming platforms, an Amazon Echo (which I love) and two televisions. I think it's safe to say that we are a serious digital family who thrives on internet. Both my husband and myself work from home, meaning our house is our office so when our Wi-Fi crashes or our internet speed becomes molasses, you can imagine how stressful that can be.
And as a mom of three kids, let me take this just a little bit further because I am sure many of you can relate. There have been days where I've needed a break, and the "babysitter" (AKA iPad) isn't working because the internet is down. It's too early for wine so what am I to do?? Of COURSE I read a book and we play a game, but do you know how necessary reliable internet speed is? That is why I am choosing COX Gigablast. This high-speed internet offers speed up to 100 times faster than the average residential speed and offers speeds as fast as 1,000 megabits per second.
Cox Smart Home At Rancho Mission Viejo
At a recent event, I visited a Cox smart home in Ranch Mission Viejo in the village of Esencia to see just how advanced the homes of the future will be.  I was blown away at all of the technology available to not only families, but to doctors, businesses, education and more! The event was covered by abc Eyewitness news and I listened in on some great interviews from Ryland Madison, Director of product Marketing at Cox.
Facts about Cox Gigablast
With a gig, you can run all your devices at the same time, download an HD movie in less than 60 seconds and upload around 1,000 photos in about a minute.
Gigablast is currently available in the Orange county market in residential locations.
The gigablast service includes the latest high-speed Wi-Fi router, one terabyte of cloud storage, Cox security Suite and family protection and 10 e-mail boxes with 15 gigabytes of storage.
Other Ways Cox Gigablast Can Benefit The Community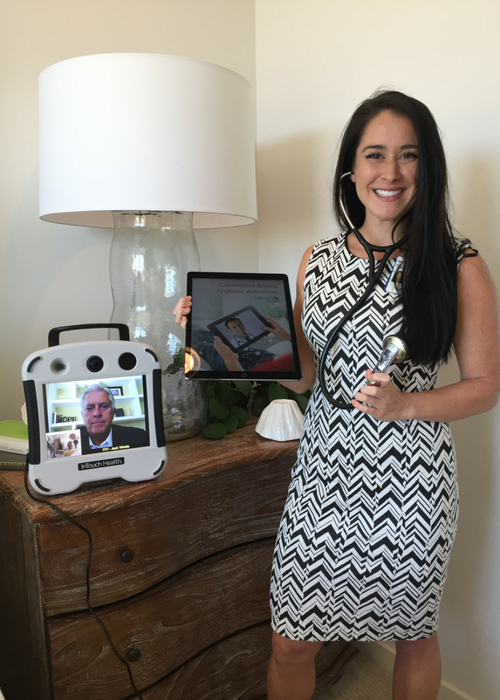 Perhaps one of the coolest demos I saw that day was a demo about Telehealth with CHOC children's hospital. The availability and readiness of instant, remote access to healthcare allows clinicians and physicians who patients may not have previously been able to be seen by a certain doctor. This gives patients the ability to effectively manage their health condition without having to travel far distances. Watch this video to see how a doctor from CHOC hospital uses modern digital communication technologies:
Distance Learning
Another innovative way Cox is helping the community is through distance learning. Students from Thurston Middle School's Forensic elective class are learning true-life criminal investigation methods through use of an IRobot, Facetime and a 3-D printer. Watch how it all comes together below:
Music Lessons
Kids from all over the world can take music lessons via Skype, which is exactly how Violin prodigy Jason Yang teaches. Jason relies on high-speed internet for all aspects of his work. With a loyal online fan base of 191,000 subscribers, Jason has 33 million views on his YouTube channel. Here is a clip of Jason teaching some international students:
New Technologies in Education
Access to high-speed internet is vital for helping develop educational games, projects and experiences. That is exactly what Labcoat studios Inc. , an app development company is doing. Since the introduction of the occulus rift, the company has been devoted to expanding the concept of traditional entertainment and education with the use of  innovative and unique hardware. Here is an example of a virtual reality typing game using the occulus rift that Labcoat Studios has designed:
Those are just a few of the ways Cox gigablast is creating a new era of internet. Imagine the possibilities out there that haven't been created yet! It's an exciting time in the world of technology.
What Else can Gigablast Do For Me?
You get 1 Terabyte storage for up to 1,000 hours
On Demand give you access to 15,000 hours of content
Cox home life will make your home security easy with just the touch of a button
Cox digital telephone gives you unlimited long distance and free-calling to home phones in Mexico.
About Esencia
photo credit: Rancho Mission Viejo
Esencia is the new South Orange County hillside village on Rancho Mission Viejo and was recently named Master Planned Community of the year by the building industry association of Southern California. the community was also voted in 2016's best new community in Orange County by readers of the OC Register. Rancho Mission Viejo worked with Cox to bring fiber optic cables to every home on site during early construction stages for Essencia.
For more info on Cox please visit them on Facebook and on Twitter.