Last night we had the opportunity to watch the amazing Shanghai Acrobats perform at The Segerstrom Center For Performing Arts. All I can tell you is that my jaw was on the floor for the majority of the show. I was blown away at how captivating this performance was.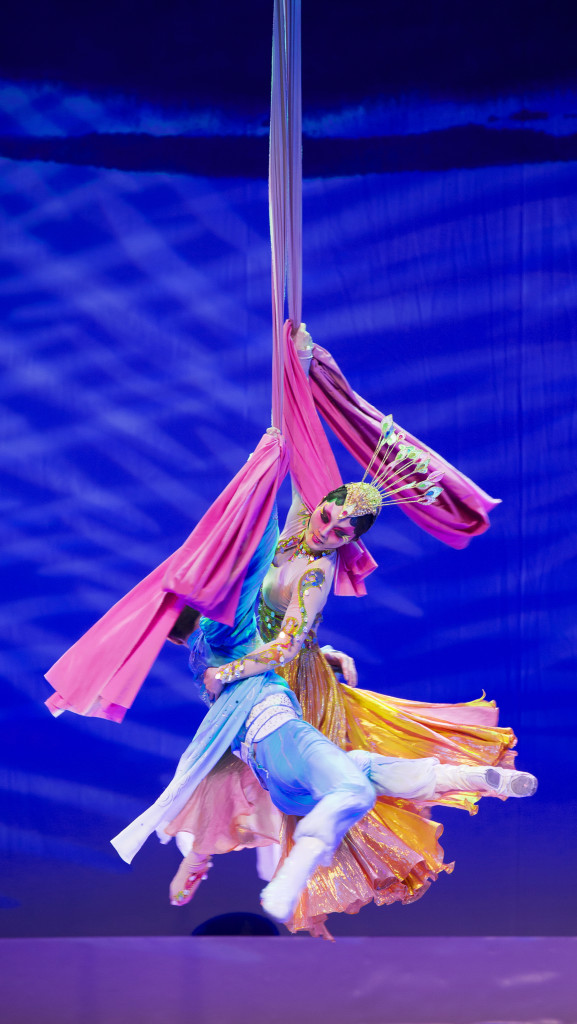 Everything from the authentic costumes along with the bravery and expertise of the acrobats kept me enchanted and clinging to the edge of my seat!  I thoroughly enjoyed the music, the lighting, and the stunning costumes and props used in the performance.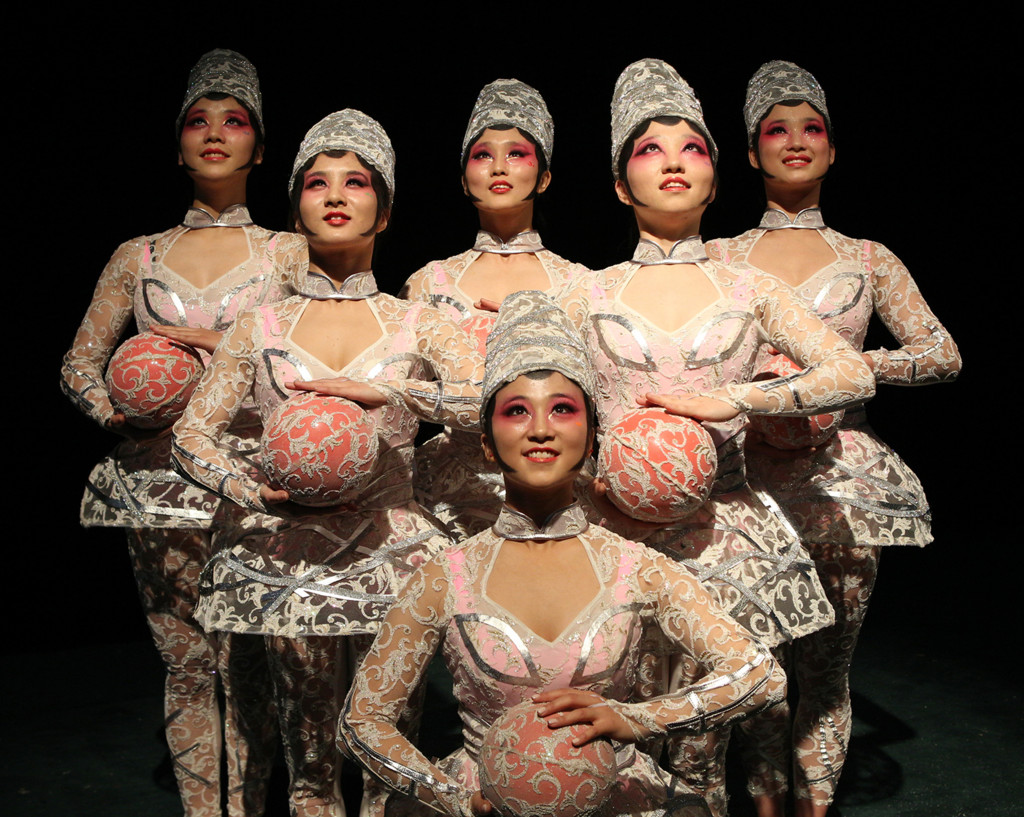 5 Characteristics of The Shanghai Acrobats
They do a lot of training of the waist and legs. This has attached great importance to the skill of standing on the head and hands.
The show is characterized by feats of strength and daring performed precisely and accurately, and the ability of retaining balance in motion.
The Shanghai acrobats can juggle, both light and heavy objects with dexterity, particularly with their feet. Juggling objects with the feet is mostly done by females lying on a special square platform. The artists manipulate a variety of objects ranging from wine buckets, porcelain jars, tables, ladders, poles, planks, drums and gongs to silk umbrellas and people weighing more than 100 pounds.
Chinese acrobatics features the combination of great physical strength and quick and nimble somersaults. It requires unusual physical strength on the part of the performer supporting a pyramid, as the Tang Dynasty acrobat who, records indicate, balanced a long pole on his head while 18 people performed aerial stunts.
Shanghai acrobatics use labor tools and objects as props, including bowls, plates, jars, cups, ropes, whips, poles, ladders, tables, chairs, umbrellas and hats. Some items are based on production activities, folk games and sports such as lassoing horses or cattle, driving carts and skipping rope.