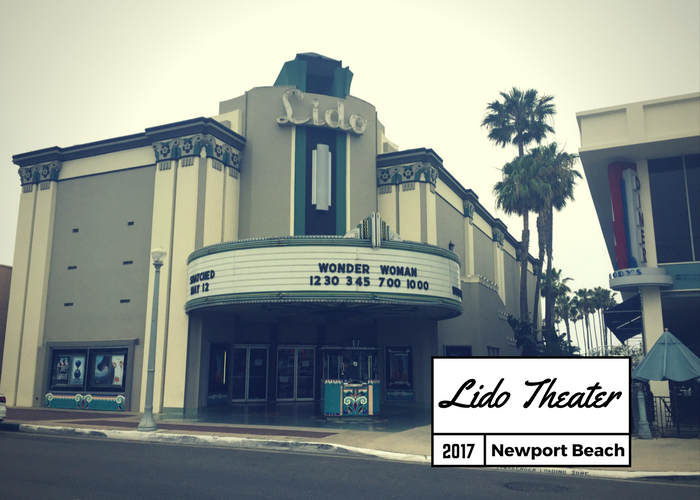 When you think of the Golden Era, classical Hollywood Cinema at that time was booming and thousands of movies were issued from the Hollywood studios. It's still a beloved generation to this day and many people love to associate with this iconic time.
Lido Theater in Newport Beach is an Orange County gem that throws back to this wonderful Era.  This beautiful single screen theater is celebrating its 80th anniversary next year and showcases the splendor of how movies were made to be enjoyed.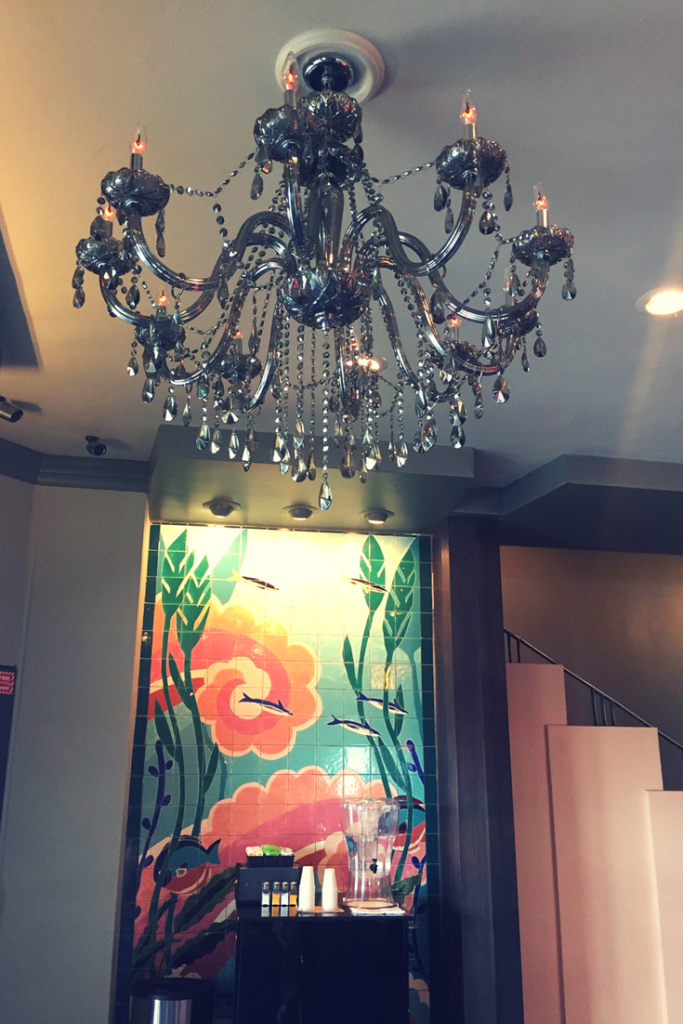 From the moment you walk into this theater you will marvel at the sheer beauty it emanates. Beautiful chandeliers hang from the ceilings and vintage Catalina tile art hangs on the walls. Also, the bathrooms inside this theater are immaculate! There is a powder room in the ladies restroom specifically for mirror use.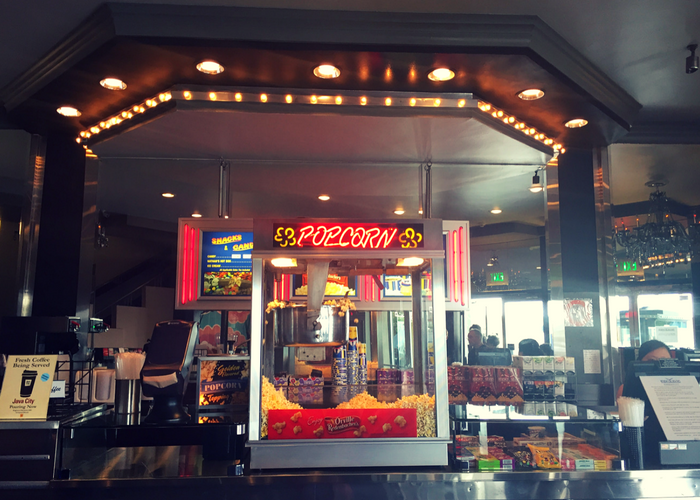 The concession stand is manned by the same person who takes your ticket so it's a very personal experience. Plus, the concessions are very affordable.
Tell me it's not mesmerizing to watch popcorn pop? I could watch it forever!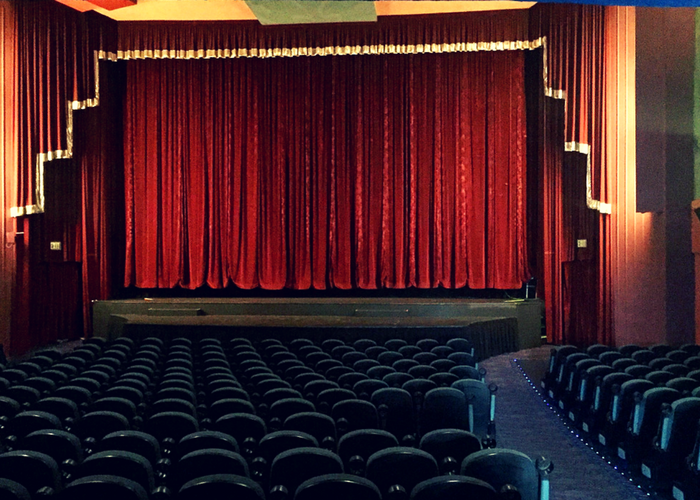 When you arrive in the theater you will be greeted by a big beautiful waterfall red velvet curtain that rises with each show. The space in between the rows is fairly tight but the seats are very comfortable and they offer booster seats for little ones. Guests can also  sit up on the balcony if they so choose.
The single-screen auditorium walls also have stunning murals depicting underwater ocean scenes that appear to glow from black lights illuminating the walls when the house lights dim.
Fun Facts About Lido Theater
The Newport Beach landmark opened in 1938 with the Bette Davis movie, "Jezebel".

A resident of nearby Corona del Mar, Miss Davis is said to have traveled by the site daily while the theater was being built, and requested a sitting parlor in the ladies room, that still remains today.
Grab A bite To Eat Before Or After
For an afternoon or evening of family fun or a date night, there are numerous restaurants at Via Lido Plaza, adjacent to the Lido Theater. Bear Flag Fish Company, Z Pizza and Woody's Diner are just a few of the nearby options, along with Starbucks, perfect for a pick-me up before a matinée or after a show.
***CARS 3 Will be opening tomorrow night 6/15/17. Don't miss the change to see it on  a state-of-the-art projection and sound system.
For more information visit Lido Theater on Facebook and Instagram.