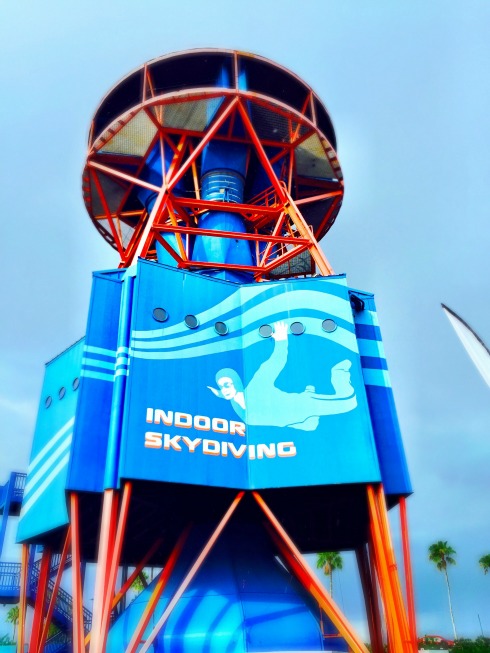 This past August my family and I took an incredible trip to Walt Disney World in Florida. We spent one day checking out the awesome attractions at Epcot and spent the rest of the time exploring Orlando and it's neighboring cities. One of the coolest attractions we came across while we were there was ifly, an indoor skydiving center. iFLY Orlando is a premier indoor skydiving facility powered by a state-of-the-art vertical wind tunnel. It's the perfect place to experience the thrill of skydiving, without having to jump out of a perfectly good airplane!
Being that I am an adrenaline junkie I couldn't resist trying this place out.  The best part is there is no Experience Necessary, All Ages Can Fly – From 3 and Up! You will be grinning from ear to ear the moment you step into the flight chamber and lift off. It's an incredibly safe, realistic and unique experience, fully supervised by certified instructors.
What happens before I go into the tunnel?
Upon entering the flight zone, you are given a flight suit, helmet and goggles. You must wear tennis shoes too. If you don't have tennis shoes they have some they can provide you with. You watch a short movie all about how your experience will go and then they ask you a few questions afterwards. Pay close attention to the hand signals because those will be those most important things you will need to know. There is a lot of noise and force in the tunnel so play close attention to your instructor's hand signals.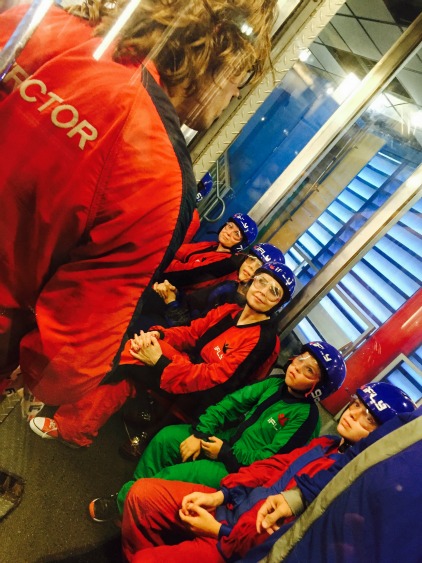 One you enter you will set and watch others which is a great way to learn what not to do. The viewing area is where everyone can watch you.
Blogger Tip: I recommend paying the $10 extra for your instructor to take you all the way to the top!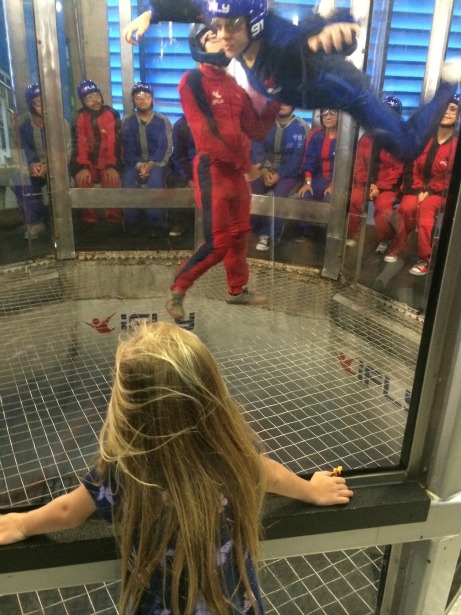 What's it like to fly?
Here are some videos so you can see for yourself! I cannot recommend ifly enough. There are 17 other ifly's in the US and various in Canada and other cities.
What are the prices?
There are various packages to choose from. Have a look here and see which one suits you best.
For more information visit ifly on Facebook or find your nearest location.