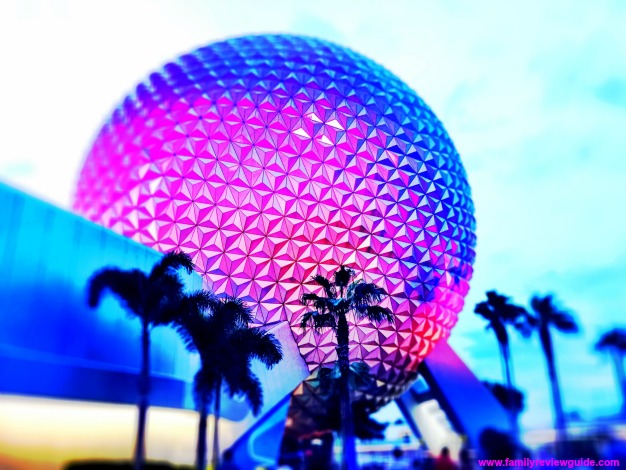 Epcot Center is one of the most unique and diverse parks of all of the Disney properties and I would love to help you maximize your enjoyment there. There are so many amazing things to see and do and it is nearly impossible to experience all of it in a single day. So here is a list of the top 7 things to see while you are there.
1. Test Track
credit: Playbuzz.com
This ride is my favorite ride (and everyone else's') which is why the line is often long. Once you get in the "simulation car" you put the virtual vehicle that you created to the test. Chevrolet is the main sponsor of this ride and you will discover how your custom concept vehicle performs thanks to easy-to-read visual charts as you rev through rough terrain and obstacles along the winding Test Track circuit. Fly through straight-aways, maneuver switchbacks through inclement weather, hug curves banked at 50-degree angles and scale hills that are up to 3-stories high! At almost a mile long, with peak speeds of 65 mph, Test Track Presented by Chevrolet is a thrilling ride you'll want to experience over and over.
Tip: You can get a fast pass for this ride as early as 30 days in advance.
2. Mission Space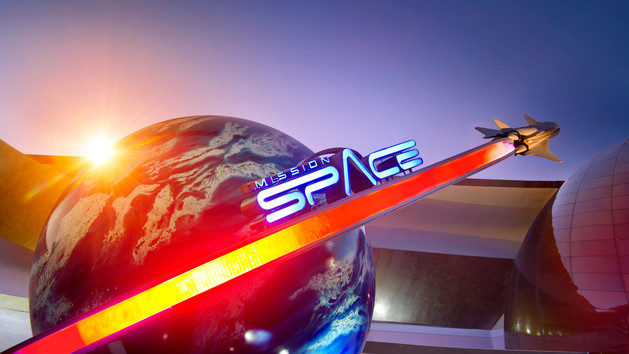 This NASA-inspired ride will fulfill your fantasy of becoming an astronaut. This ride is a large centrifuge with  two speeds – Really Fast and Not as fast. After entering into the centrifuge, you are designated an assignment and carry that out throughout the ride. The Orange Team is the more intense training experience while the Green Team is less intense.
The Orange Team experience uses a centrifuge that spins and tilts to simulate speed and G-forces during launch and re-entry. The Green Team experience is a motion simulator ride that does not spin and is less likely to cause motion sickness.
Tip: You can get a fast pass for this ride as early as 30 days in advance.
3. Sea Base
Manatees are the star of the show here.  Guests can explore the magic and mystery of life under the sea!  You can also see turtles, angelfish, dolphins, rays, sharks and more in the 5.7-million-gallon aquarium.
Catch the fish feedings at 10:00 AM and 3:30 PM, when a Cast Member will describe the rays, sea turtles and fish you see before you. Ascend to the second floor's Observation Deck—a circular, window-lined room in the middle of the aquarium—and find yourself almost completely surrounded by marine life.
4. Journey Into Imagination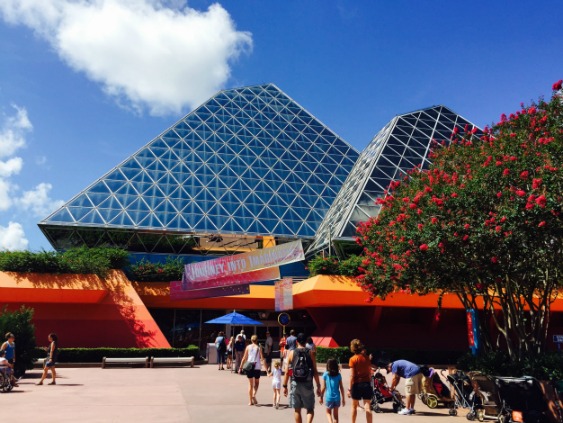 For thirteen years we have come coming back yearly to see our favorite purple dinosaur! No, it's not who you think. I'm talking about Figment! Take a journey into Imagination with Dr. Nigel Channing (played by Eric Idle) where he sets out to prove how the 5 senses capture the imagination but is upstaged by the mischievous Figment, who sabotages the doctor's sound experiment, interferes with the eye chart and causes quite a stink in the Smell Lab.
Tip: After the ride is over there is an interactive play area called ImageWorks, where you can use your imagination to make music, digital pictures and more.
5. Canadian Lumberjack Show
;
This show will have you laughing out loud as you watch your favorite lumberjack create awesome things out of wood and then try to win a contest on the spinning log. Which one will fall in the water? there are funny jokes and lots of suspenders in this show!
6. Akershus Royal Banquet Hall (Character Dining)
Credit: Disney
Little girls will be in awe of the beauty and grace of all the princesses and they will love the parade through the restaurant. The food is a great buffet with meats, cheese, fruits, yogurts, bagels and fish. Huge platters of eggs, meats, and cheese casserole are brought family style to your table. A great experience! All who attend the royal banquet can expect to meet several of the following Disney Characters: Snow White, Cinderella, Belle, Princess Aurora, Ariel and Mary Poppins. My daughter talked about this for days and left a very lasting impression with her.
7.Matsuriza
These Taiko Drum performers are AMAZING to watch. Feel the thunder of Taiko—a time-honored form of drumming—as this percussive troupe performs with synchronized movements.
BONUS – Illuminations
This stunning fireworks show celebrates the spirit of humanity. It is so incredible and emotional to watch.
Tip: Believe it or not there is a fast pass for this as well. It gets you into a preview area for prime viewing.