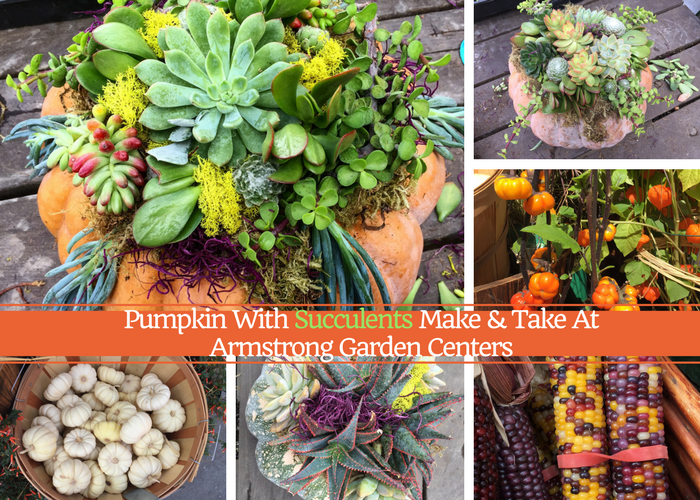 Looking for a way to spruce up your fall decor? Armstrong Garden Centers has just the class for that! Their "Pumpkin With Succulents Make & Take" class helps you create a fun and unique planter for your porch or patio with a pumpkin and succulents. This is a great class to take with friends as it promotes creativity and is a really social event. I recently made one myself and I totally impressed myself with how easy it was. Now it is on my front porch as a centerpiece!
How much is the class?
The class is $49 and is offered on Saturday, October 21st at 9am. Advanced registration IS required.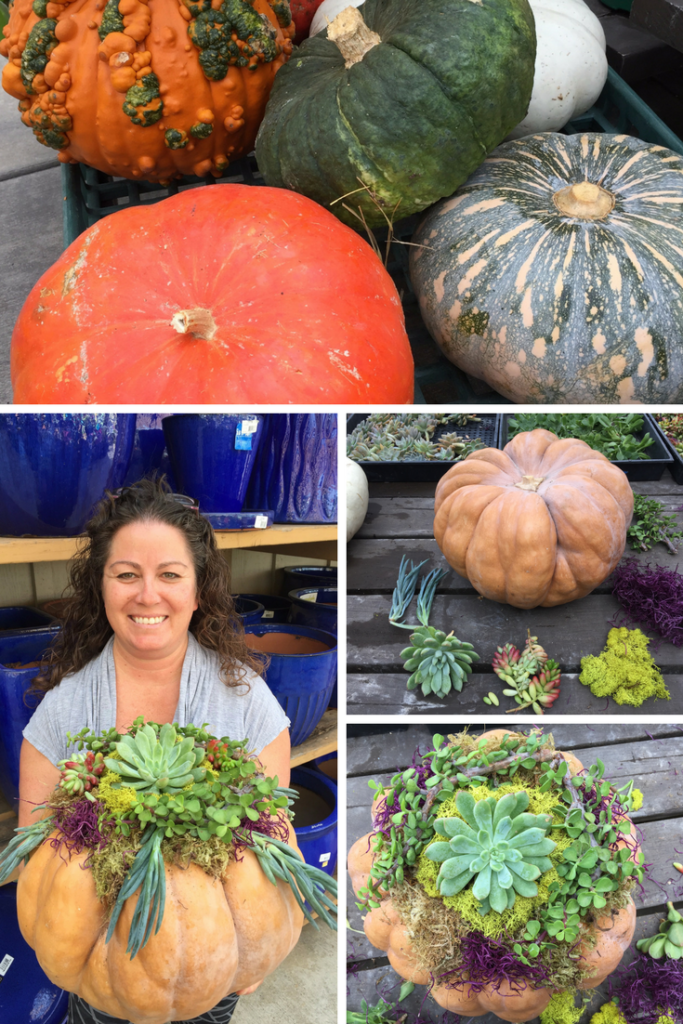 The first thing we did is pick out our pumpkins. I chose a pale orange one as I preferred the look of it over the bright orange typical pumpkins. Next we chose our succulents and laid everything out where we thought we would like to place it. Then we used Elmer's multi-use spray adhesive to glue everything onto the pumpkin.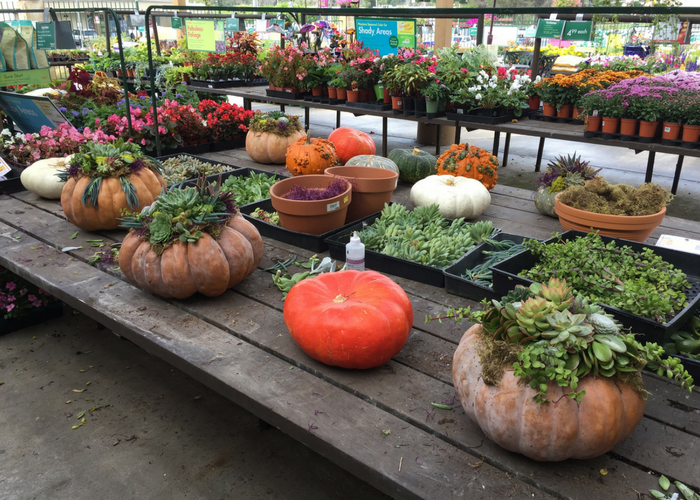 Start with the moss first. Then place the bigger succulents on top of it. I alternated colors so it would pop. Once you have added all your succulents, make sure nothing is falling and you are good to go! Just use a spray bottle to moisten the succulents a few times a week and it should last a very long time!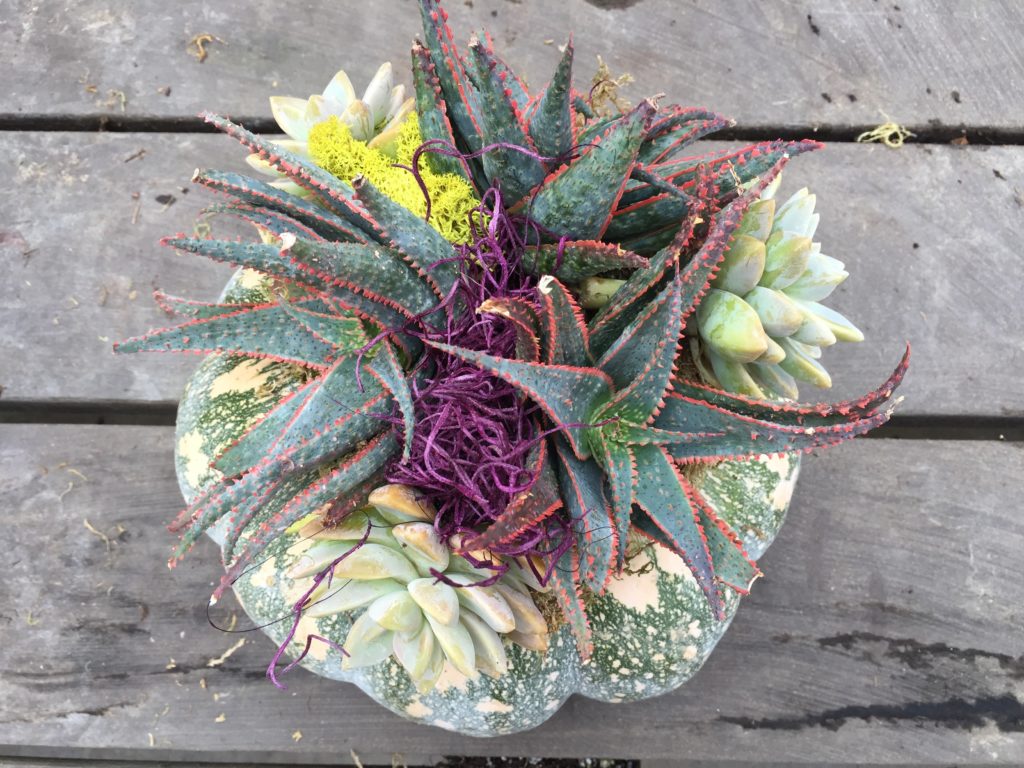 Armstrong also has mini pumpkins, corn, and pumpkin plants that would make a great addition to you succulent pumpkin.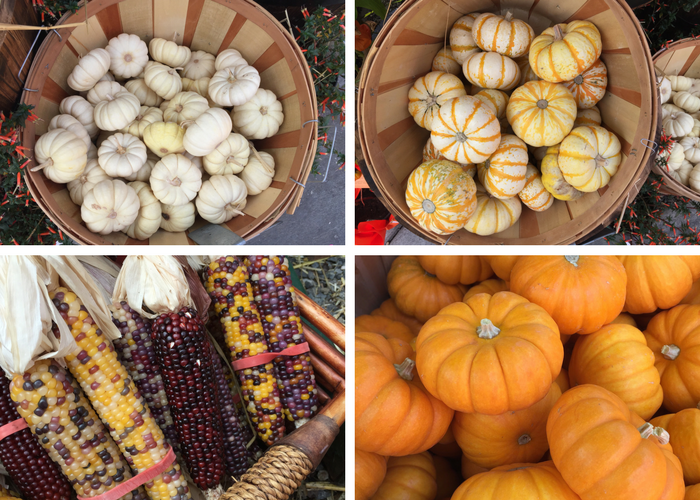 All-You-Can-Carry Pumpkins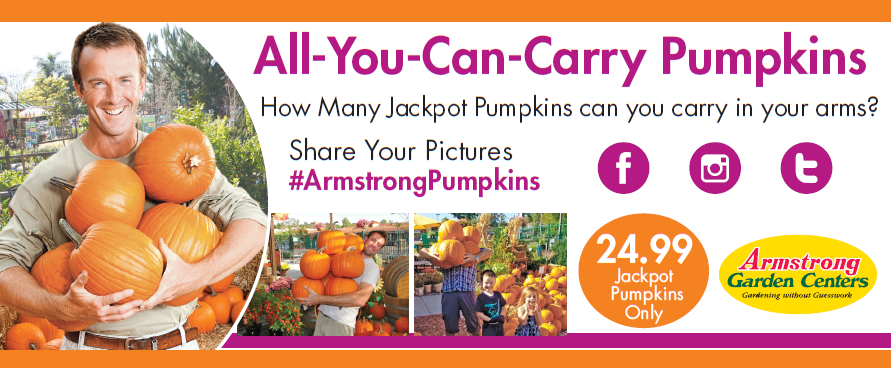 For just $24.99 you can carry out all the pumpkins you can fit in your arms! I gave it a shot myself and was only able to carry 3 but I am a little woman! I was told someone carried 11 though.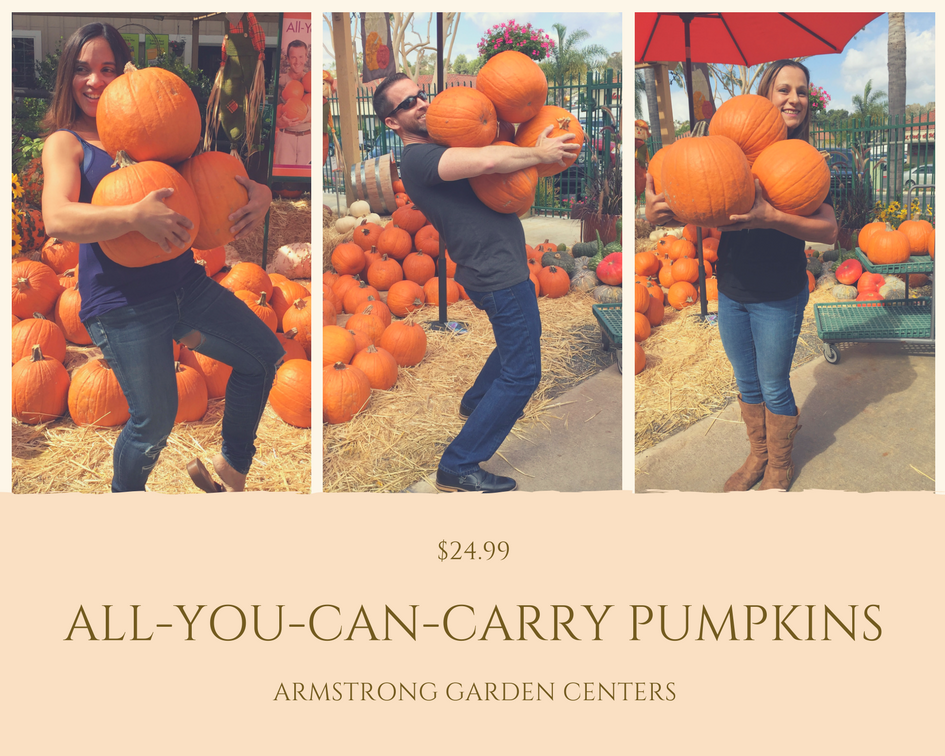 However, my thighs worked just as well and I got out of there with 3!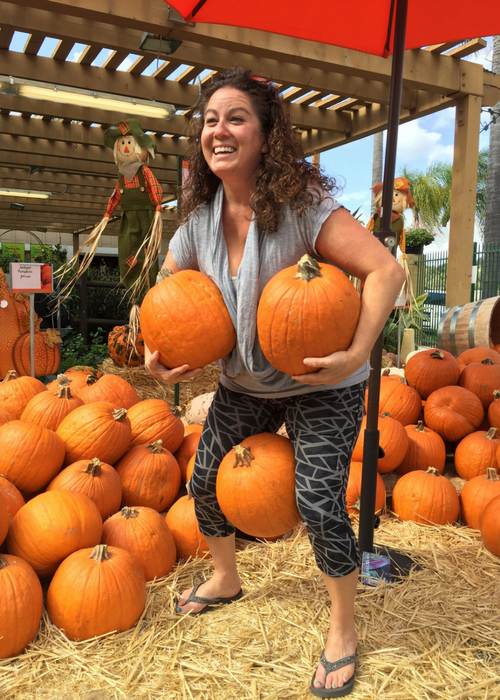 To find your nearest Armstrong Garden center clock on location.  Here is the Registration for the Pumpkin with Succulents class.
More Armstrong Garden Classes
Saturday, October 14 at 9:00 a.m. – Cool Season Edibles – There are wonderful assortments of healthy, great tasting vegetables to plant for fall, winter and early spring. Attendees will find out which varieties are best to plant. No registration required for this free class.
Saturday, October 28 at 9:00 a.m. – Kids Halloween Make & Take – This free class is sure to be a treat for parents and children alike. Kids will plant a Halloween inspired container. Basic gardening principles will be introduced. Registration required as space is limited. Click here to register.
Armstrong Garden Centers scheduled activities for November 2017:
Saturday, November 18 at 9:00 a.m. – Thanksgiving Centerpiece Make & Take – Impress your holiday guests this season with a festive centerpiece that wows. Attendees will experience various visual demonstrations during this hands-on instructional class. Registration and fee are required to participate. Visit ArmstrongGarden.com for more details.
Each class is instructed by a nursery professional who will offer timely gardening advice and hands-on demonstrations. Armstrong Garden Centers also offers free garden talks from its team of experts for local gardening clubs, homeowners associations and other community groups.
For more information visit Armstrong Gardens on Facebook and Twitter.