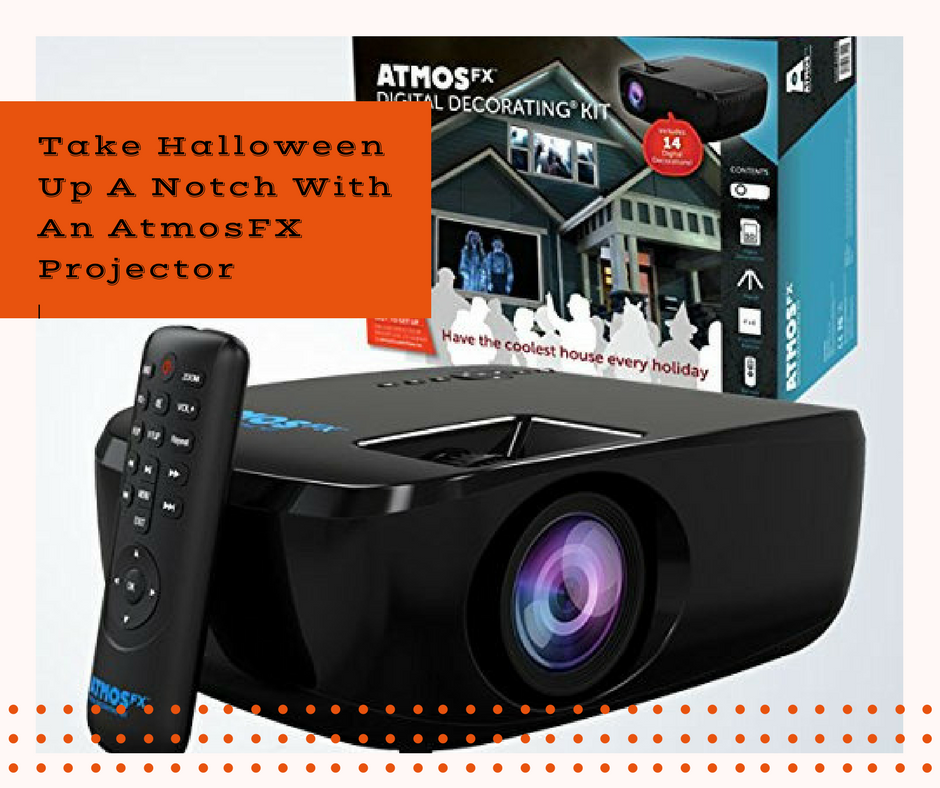 Have you ever wanted to have the spookiest looking house on your block for Halloween but didn't have the time or space to make it happen? Exterior decorations are subject to weather or damage and can be difficult to put up, but the AtmosFX digital decorating kit eliminates all of that with an ultimate cool factor. This projector will literally make your house the most talked about subject on your street.
What does the AtmosFX projector do?
The AtmosFX projector projects high-definition Halloween (and other holiday) images onto your window, wall or TV. We have the Digital Decorating Kit Plus and it features the highest contrast and vibrant color display of any digital decorating kit – ensuring that our projections look sharp, bright and really dynamic. This next generation kit is designed to stand vertically without the need of a tripod.
The kit features an HDMI input, USB port, as well as a SD card slot compatible with high-capacity SD cards. It is entertainment ready – capable of playing movies, music, or photos.
What does The Kit Include?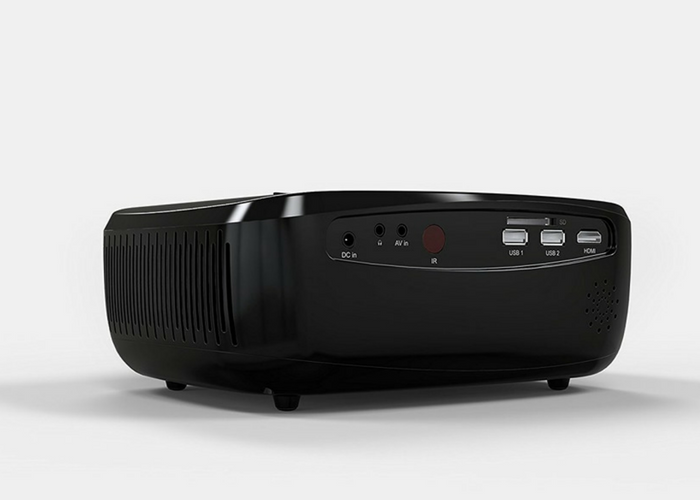 The Digital Decorating Kit Plus includes a projector, remote control, and Standard Window Projection Material. And, of course, the kit comes with an SD card pre-loaded with 20 AtmosFX Digital Decorations: 12 Halloween-themed scenes, and 8 seasonal scenes focusing on Christmas and other holidays.
Can I Pipe Sound Outside For The Trick-Or-Treaters?
Yes! You just need some speakers and cable. While the AtmosFX projector kit does not come with audio cables or speakers, you may be able to find a long one and simply run the length outside to your own speakers.
You may also want to consider using Bluetooth speakers. There is a huge variety of Bluetooth audio solutions on the market, and many are even weather resistant! As long as you find a Bluetooth solution that can connect to the audio output on your projector, you should be all set.
We used a wireless bluetooth speaker from Amazon and a Bluetooth Transmitter to get the sound playing outside. It worked perfectly!
Do I need a special Film or a White Sheet to Project The Images?
For optimal effect a light-colored, semi-transparent material is best to use. Shower curtains and white bed sheets work great. We used the premium projection material that AtmosFX sells and it gave us excellent results. .As a rule, if you go too clear you'll be able to see the beam of light from the projector and the effect will be faint. If you go too dark, the effect may be hard to make out. It's all about finding that middle sweet spot.
Is it Easy To Set Up?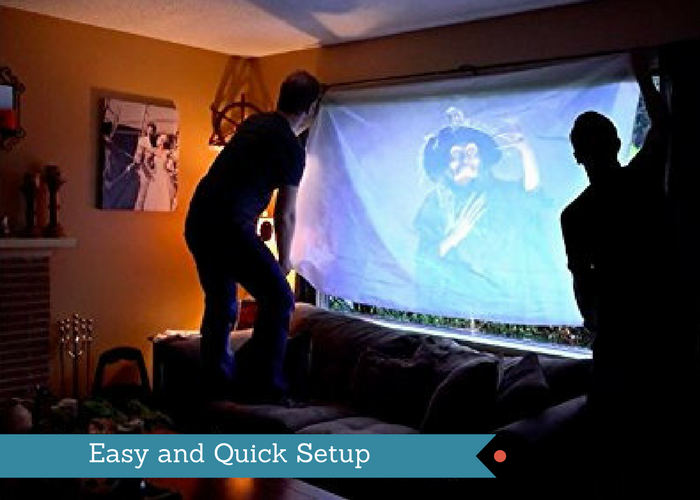 Yes, oh my gosh yes. As a mom with a limited technology background, even I was able to have this projector running in minutes after I got it out of the box. The most time consuming part of the whole process was putting up the projection material. I really appreciated that fact that I could measure and cut the material to fit my window so that the film looked natural and smooth.
See AtmosFX on The TV
This is perfect for parties because your guests will have built in entertainment allowing you to mingle and be the best host ever!
See AtmosFX Projected On A Window
I love the creepy factor that this projector gives. We always have  little crowds in front of our house to watch the show.
Paranormal Passage Projection
Boo Crew Projection
These fun and silly ghosts will have you giggling.
Eeerie Eyes
Eerie eyes is one of my favorites thanks do the spooky sound effects and bright and vibrant colors and graphic effects.
Our family loves this projector and I cant wait to put it up for Christmas, Hanukkah, my birthday, Easter, The Fourth of July and other Holidays! Stay tuned for some more fun images.