How well do you know the flags of the world? Would you be able to recognize the flags of countries like Switzerland, South Korea, Panama, The Netherlands, Portugal and India? How about your kids? Often times flags are easy to recognize, but do you know what the colors and center circle mean?
Tactic, a leading Finnish board game company has a game called "Flags of The World" where  kids ages 8+ can learn all the flags of the world, the location of the countries and lots of other interesting information. The game contains 200 cards and a world map. Flags of the World is an interesting game that can be played everywhere!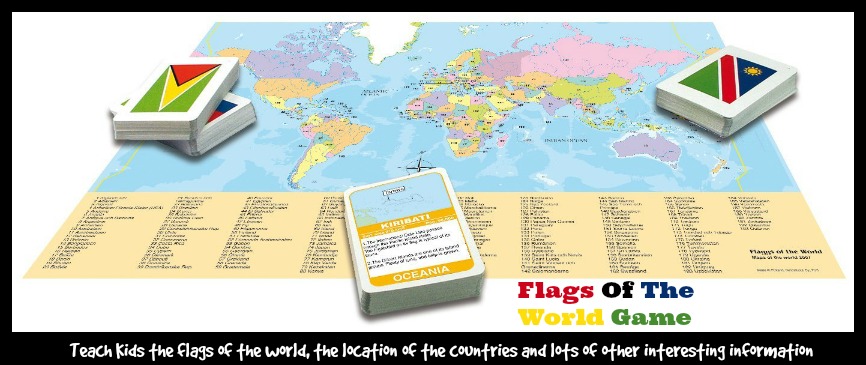 Flags of the world includes:
200 cards full of interesting and useful trivia!

Detailed map of the world
Object of the game:
The object of "Flags of the World" is to collect cards by either knowing or guessing which county the flag belongs to. The player who collects the most cards wins.
There are several variations on how to play the game. Four (4) to be exact and on one of the game variations you can have up to 9 players. The skill lever increases as well.
This past weekend my  12 year old son genius and I played together and he totally kicked my butt. It was really fun and I learned a whole bunch if interesting facts and knowledge that I either never knew or conveniently forgot.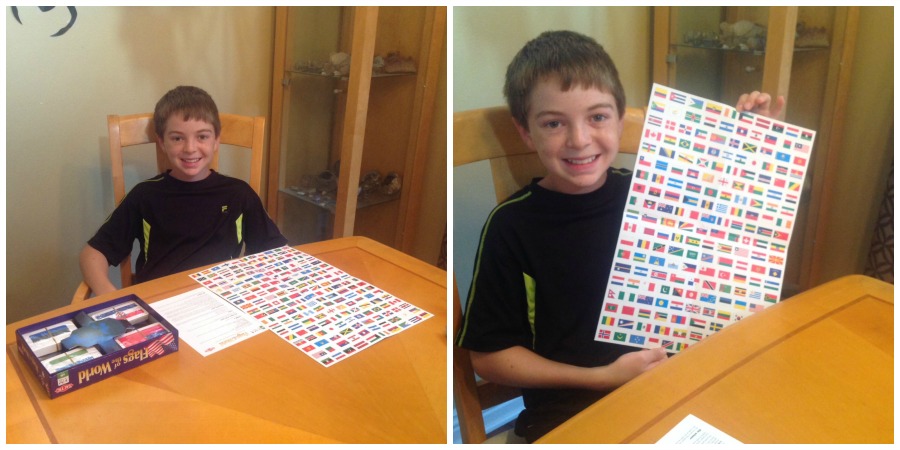 This is a great game to play as a family or even have your kids invite their friends over and have a friendly competition. As a matter of fact we plan on packing this in our suitcase the next time we should take a vacation. My kids love a good challenge and I bet yours will too!
You can buy Flags of the World game online at Amazon for only $12.99 and free prime shipping.
For more information visit Tactic on Facebook and on Twitter.