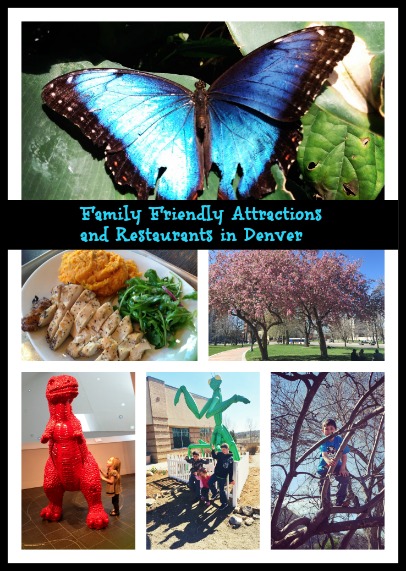 If you read part 1 of my family guide to Denver you will have read about some family friendly Hotels.  Now I want to share with you some fun things do as a family in Denver.
We tend to pack in a lot of our vacations and love museums as a way of exposing our kids to art and culture. The Mile High Cultural Pass is your best and most affordable choice for visiting all the museums that Denver has to offer. For $25 the pass will admit visitors to three participating attractions of their choice over the course of three consecutive days. The pass is activated at the first attraction visited. Or for $52.80 the pass will admit visitors to all seven participating attractions over the course of five consecutive days. All participating attractions are listed below:
Attractions NOT listed on the Mile High Cultural Pass
The Denver Art Museum was my all time favorite. The kids had a great time because there were so many hands on projects they could do. On the weekends kids can tromp through the galleries with a family backpack full with artmaking, games, and puzzles. My husband and I loved all the unique exhibits and we had a little picture fun playing outside with some of the modern metal exhibits.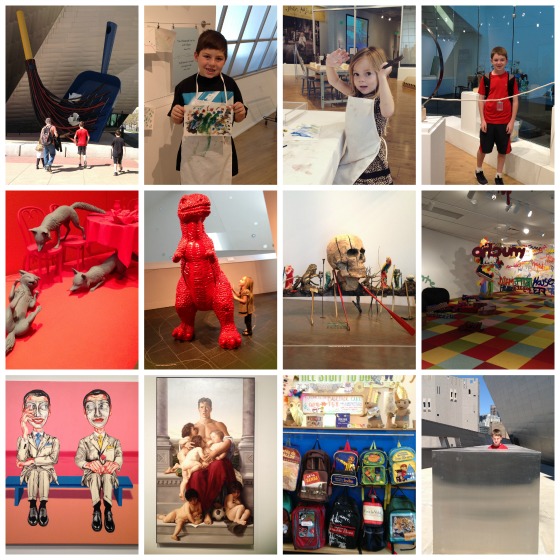 Blogger Tip: General admission is free for kids every day, made possible by Scott Reiman and Kaiser Permanente Colorado.
Denver Museum of Nature and Science was also another favorite of the kids. There was a great toddler area with water play and the older kids loved the Mermaid and Dragon room. This is a very large museum so expect to spend a large portion of the day here.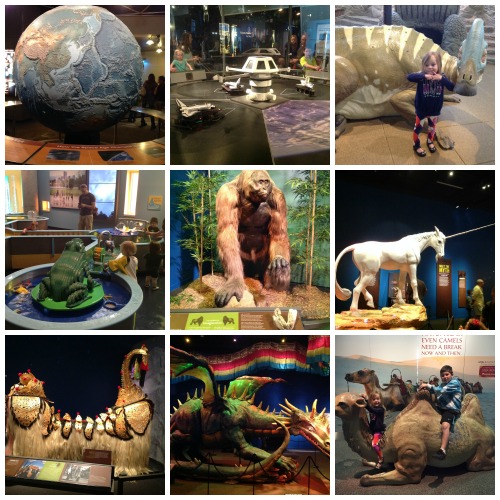 For all you Animal Lovers  The Wild Animal Sanctuary will take your breath away. The sanctuary specializes in rescuing and caring for large predators which are being ill-treated, for which their owners can no longer care, or which might otherwise be euthanized. It is a 501(c)(3) nonprofit organization and a state and federally licensed zoological facility. There are bears, tigers, wolves, lions and much much more. The observation system walkway span the Main Animal Compound and extend over 720 acres worth of habitats, as well as go through the Bolivian Lion House.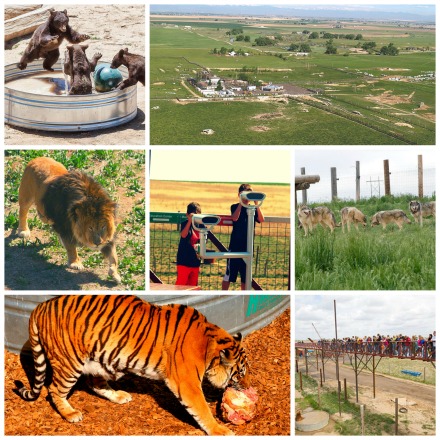 If nature is your passion, then a visit to the Garden Of the Gods is a must. These red rock formations were created during a geological upheaval along a natural fault line millions of years ago. Archaeological evidence shows that prehistoric people visited Garden of the Gods about 1330 BC. At about 250 BC Native American people camped in the park. They are believed to have been attracted to wildlife and plant life in the area and used overhangs created by the rocks for shelter.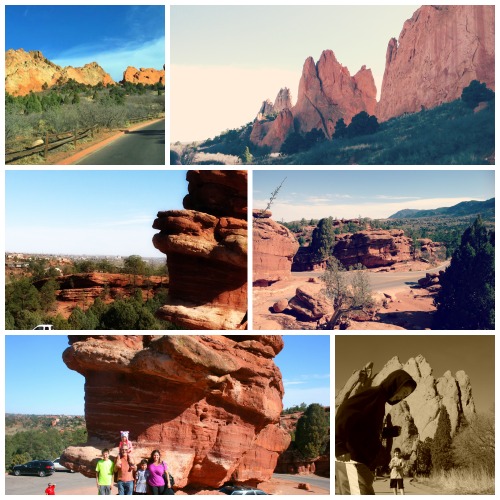 Blogger Tip: Wear sneakers. You can climb on the rocks.
If you are interested in Caves and also love to play old school arcade games check out the quaint little city of Manitou Springs. Manitou Springs.  The town was founded for its scenic setting and natural mineral springs and has a cute little village with a Penny Arcade in it. If you have an video games junkies (either kids or adults) in your house this is the ultimate way to find your inner geek. There are old school games here such as pinball, skeeball, airhockey, and even the classics like pacman, space invaders, asteroids, centipede, dig dig, robotron and the list goes on.
Cave of the Winds is a great educational experience for the kids.  It is an easy, 45-minute walking tour ideal for beginning cavers and families. Knowledgeable tour guides will answer questions and discuss cave history and geology as you explore twisting and turning passageways.
And lastly, visit the Butterfly Pavillion in Westminster for a look as some beautiful creatures in their natural environment and Chautauqua park in Boulder for some gorgeous scenic views.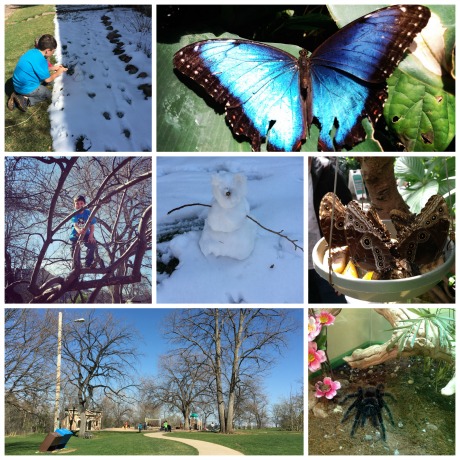 Here is a video of my daughter holding a tarantula for the first time at the butterfly pavilion. Eeeeek!
I also recommend the Denver Children's Museum for some good old fashion playtime! However, be aware that they are currently under construction.  The Children's Museum of Denver is all about children and their grown-ups learning through play. With interactive exhibits, year-round special events, and daily educational programming, there is always something fun and exciting to do.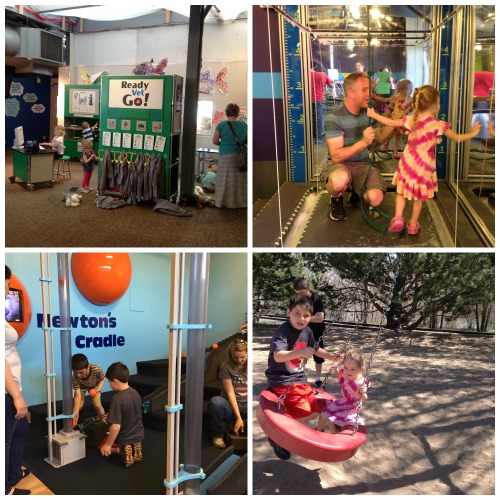 Denver Dining Options
Find out where to eat in Denver on Part 3 of our guide.