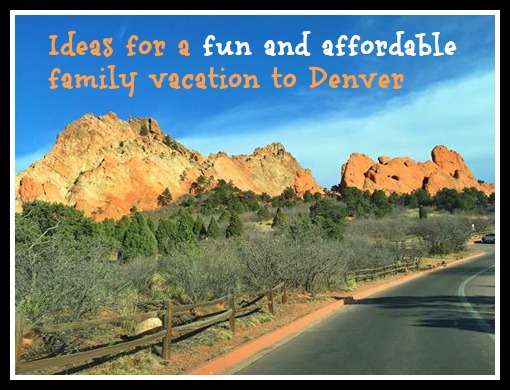 What images do you think of when you think of spring break with your family? Warm, sunny beaches with waves crashing on the shoreline? Seagulls diving for food? Hiking in a canyon? Spending time with aunts, uncles, cousins and friends? We enjoy all of these great vacation ideas and often find ourselves during spring break traveling to locations loaded with activities for all ages. Living in Southern California we appreciate all the beauty and entertainment value that we have in our backyard but we also like to take the opportunity to travel to different cities and give our kids experiences with different cultures, climates, restaurants and lifestyles.
This year we chose to spend our spring break in Denver, Colorado for five days and we barely had enough time to enjoy some of the amazing things Colorado had to offer. As a larger family of 5 we look for affordable vacations where we can have amazing memories and places where we can travel out of the area and not have to worry about how to afford another vacation the next year.
We started out our trip on a quick 2-hour flight on Southwest airlines. We prefer Southwest airlines over most of the airlines because they are very convenient for families due to their frequency and flexibility of flights, they have a lot of availability to use points if you are a frequent traveler, they have good prices for many destinations and their employees are outgoing, social and funny.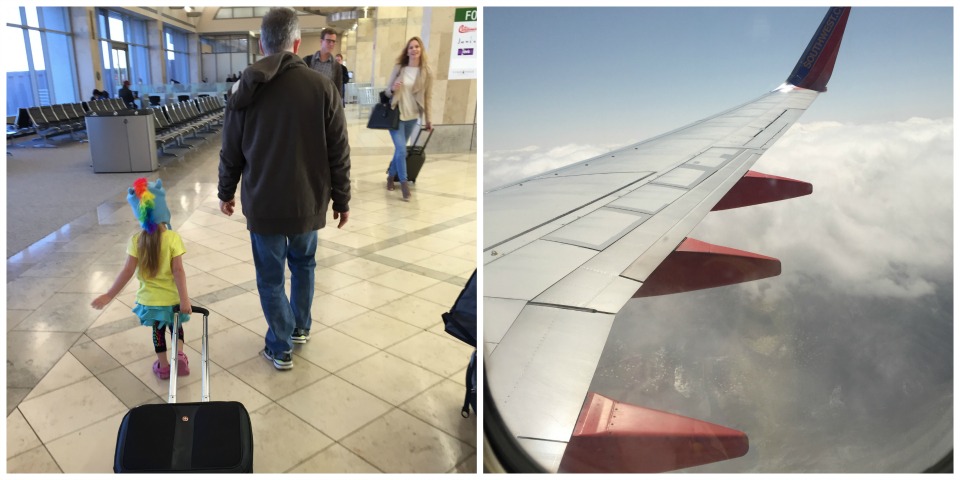 Blogger tip: Be prepared for A LOT of walking at the Denver Airport, as it is HUGE! The terminals are connected by a monorail, although you can walk between Terminal A & baggage claim/check-in via pedestrian bridge, if you choose to do that.
Upon landing my kids were elated to see snow on the ground.  It had snowed the night before and it was only their 2nd time in their life they have seen snow so they were very excited.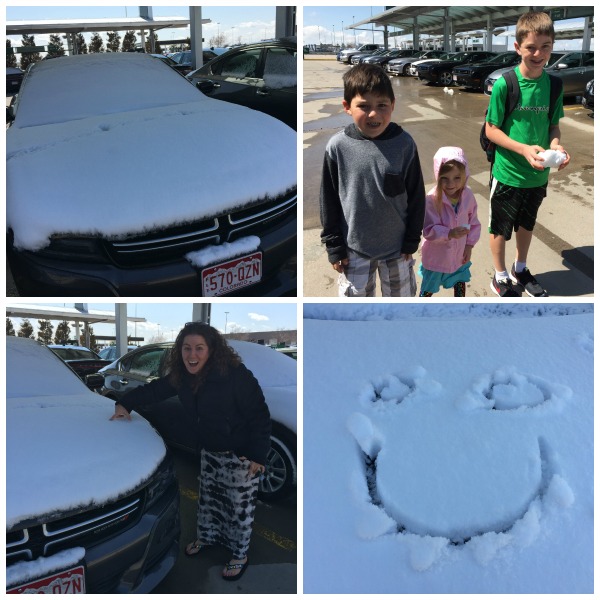 Family Friendly Hotels in Denver
If you are a larger family (bigger than 4) it can be a tight squeeze cramming everyone into a standard sized hotel room. This is why we like to stay in all suite hotels. There are two all suite hotels in Denver that I recommend. The Residence Inn City Center and the Springhill Suites, both in downtown Denver.
Residence Inn Denver City Center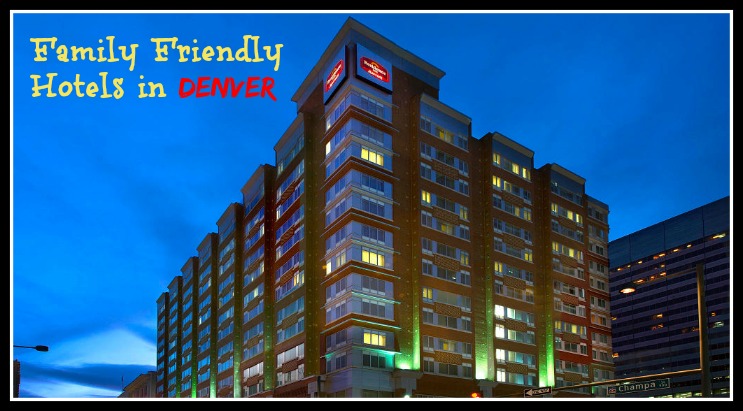 We spent our entire stay at the Residence Inn City Center in downtown Denver. We have always been a Marriott family as we love the brand and everything they represent. The hotel is perfectly located in the heart of the business district and only 1 block away from 16th Street Mall. I recommend the 2-bedroom suite as it is nice to have a sitting room separate from the bedrooms, plus there is a pull out sofa you can use as an extra bed.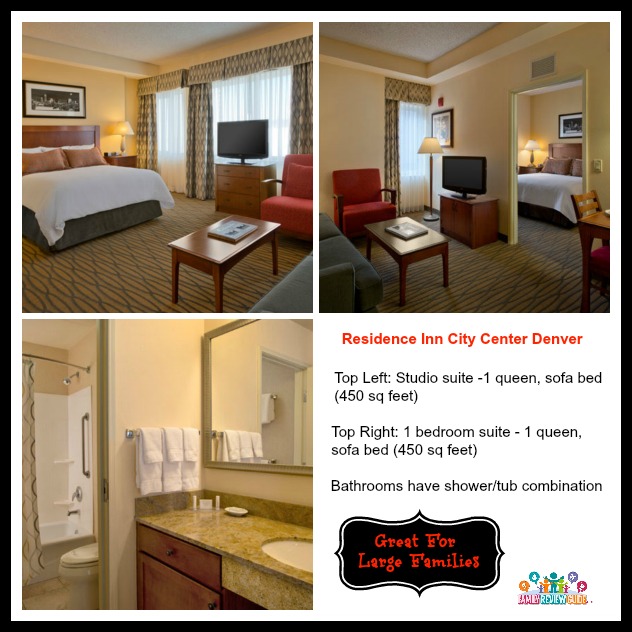 The lobby of the Residence Inn is very warm an inviting. A fireplace awaits you should you need to warm yourself and there is some really beautiful art on the walls.
 2-Bedroom Suite
The 2-bedroom suites have a maximum occupancy of 5 people. My family and I really enjoyed the extra space we had, as there was so much extra room to live in even with all of our luggage. The views from our room was spectacular and the bed were so incredible. Have I ever told you how much I LOVE MARRIOTT BEDS? So much I might actually buy one from their website. As an insomniac I sleep so good whenever I sleep on a Marriott bed. They have really plush pillowtop mattresses and the softest duvet covers ever. And did I mention the blackout curtains? I could have slept.all.day.long.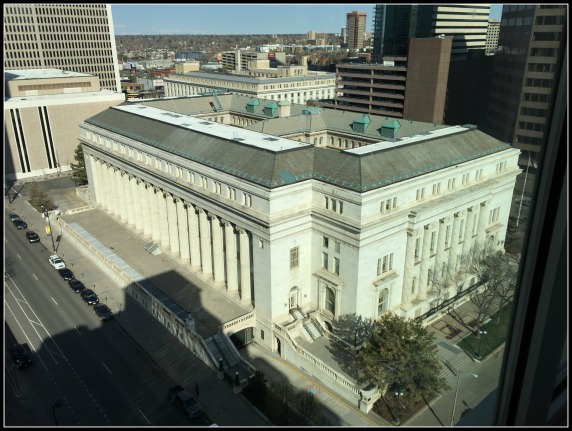 The view from our rooms was beautiful when the curtains were open.
Full Kitchen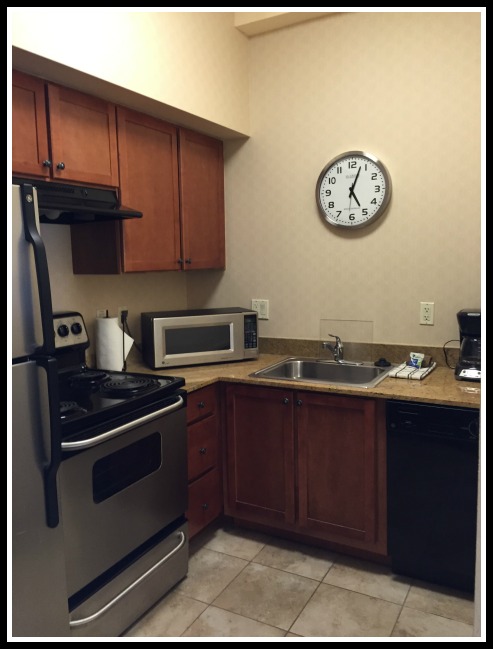 All 2-bedroom suites come with a full kitchen including a dishwasher and a table and dining chairs. This is especially nice for those days where the kids are exhausted and you just don't have the energy to go to dinner. There are many local grocery stores where you can pick up something to cook or even bring in some food from a local restaurant. The rooms are stocked with silverware, pots, pans and serving dishes and well as drinking glasses.
Fire Pit/ Patio
On the 8th floor there is a patio with a firpit where you can cook smores as a family or take in a view of downtown and the Rocky Mountains.
Blogger Tip: We bought the S'mores from a Walgreens around the corner. You will need to find something to roast the marshmallows with.
Gym
For those who still like to work out while on vacation there is a lovely gym on the 8th floor.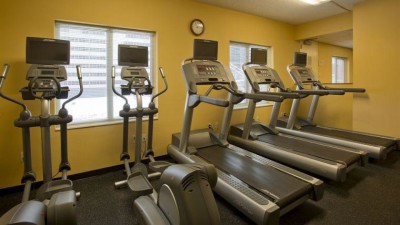 Photo Credit: Orbitz.com
 Social Hour with appetizers and drinks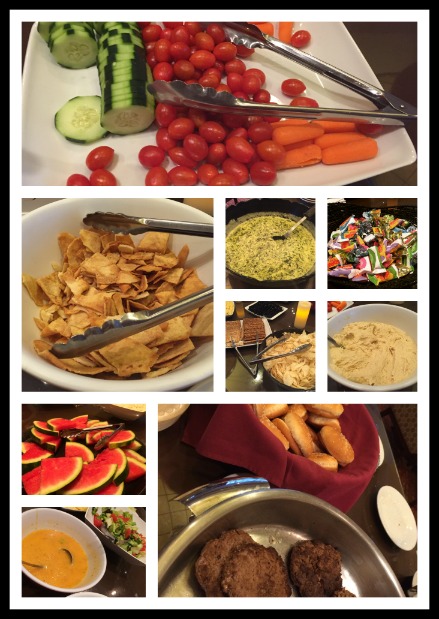 One of the cool things about Marriott's is that they love to take care of their guests. A highlight of staying at the Residence Inn Denver City Center is the social hour they offer every Monday, Tuesday and Wednesday.
Complimentary Breakfast Buffet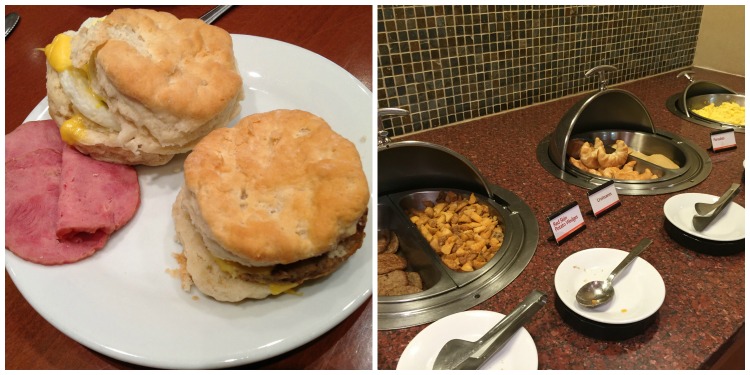 Fuel your day with a hot complimentary breakfast buffet served 7 days a week. Our kids loved this and we ate here every morning. They even have a waffle making machine complete with whipped cream and chocolate chips.
Laundry Facilities

If you run out of clothing or your clothes could use a wash while you are on vacation the Resident in has laundry facilities on the 9th and 12th floors of the hotel.  I did 2 loads of laundry using 2 washers and 2 dryers and I spend around $6. The lobby sells detergent and dryer sheets for a nominal fee.
Springhill Suites
Another great family Hotel in Denver is the Springhill Suites. I had a chance to visit this hotel on our vacation and was very impressed at how stylish, functional, and contemporary, this hotel was. It is located in the vibrant LoDo section of Denver, near the Pepsi Center and they have the proud distinction of being the first LEED Gold® hotel in the city. The Springhill Suites boast 25% more space than comparable hotel rooms.  There is free Wi-Fi access throughout the hotel, an in-suite mini-fridge and microwave as well as a delicious free breakfast and a state-of-the-art fitness center. Their LoDo location is just moments from the Pepsi Center, Elitch Gardens, and Larimer Square where you can explore the city on foot, or take advantage of their area shuttle to discover popular Denver attractions.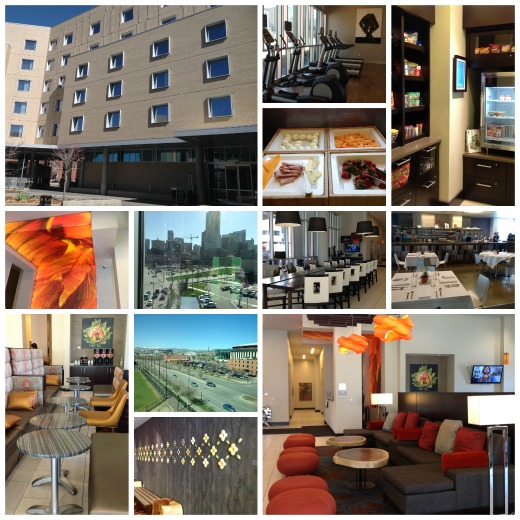 For more information and a detailed list of family friendly attractions and awesome restaurants throughout Denver please visit PART 2 of my guide.