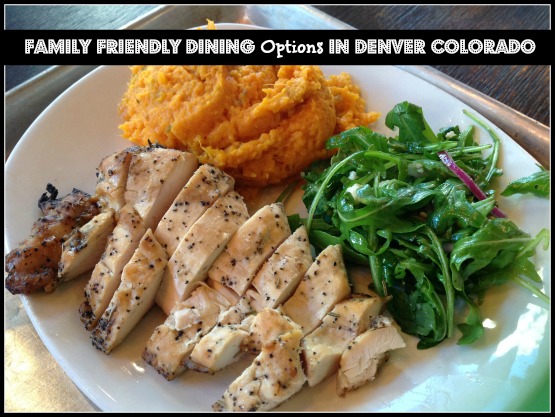 Denver Dining Options for Families
Going out to eat and having a great dining experience is huge for me when I am on vacation. I love to dine out and I expect a good meal if I am paying decent money to dine at an establishment. We use yelp a lot but on this trip we explored a bit more than usual and I would like to share our picks with you.
With 8 locations throughout Colorado, Modmarket is a popular restaurant with a healthy take on eating. All of their food is made from scratch using simple, farm fresh, whole ingredients. The price point is very affordable and their menu satisfies virtually any dietary requirement – vegan, celiac, paleo, raw, south beach, high carb, low carb, low GCI and many others.  Since a majority of my family eats a gluten-free diet we found Mod Market to be an easy choice.
It is a counter service restaurant so you place your order and then you sit down and wait for them to bring it to you. While we were waiting for our meals we drank one of their Cane Sugar Sodas that are all natural. You will not find excessive or artificial syrupy sweetness in these sodas, just handcrafted, better-for-you soda that has been made the authentic way.
My little kids were happy with a delicious cheese pizza while my husband and I ate a meal with more protein and delicious sides. I enjoyed the steak plate with potatoes and a green salad and my husband enjoyed the chicken plate with sweet potatoes and an arugula salad. Our food was served quickly and hot and our family meal was a success. No one whined or cried because we were in and out of their quickly.
Modmarket decor is simple, functional and clean and the servers are friendly and helpful. We look forward to going back.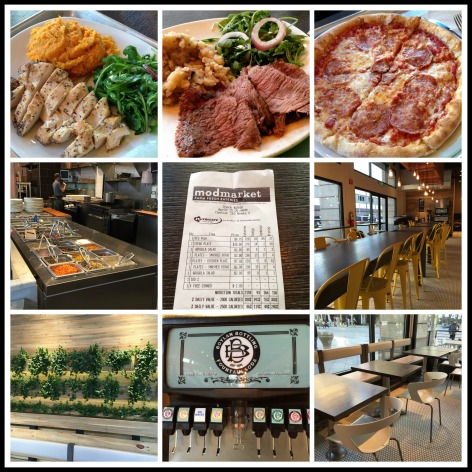 When hunger strikes for an epic breakfast experience head directly to The Buff in Boulder, Colorado. There is a very strong emphasis on composting and recycling at The Buff. So much so that the restaurant earned recognition from Western Disposal for diverting more than 95% of potential waste into compost or recyclables! A highlight of this restaurant is that you can order 99 cent Mimosas and (spicy) Bloody Mary's.

Blogger Tip: Order the Lemon Pecan griddle cakes. They will blow your mind!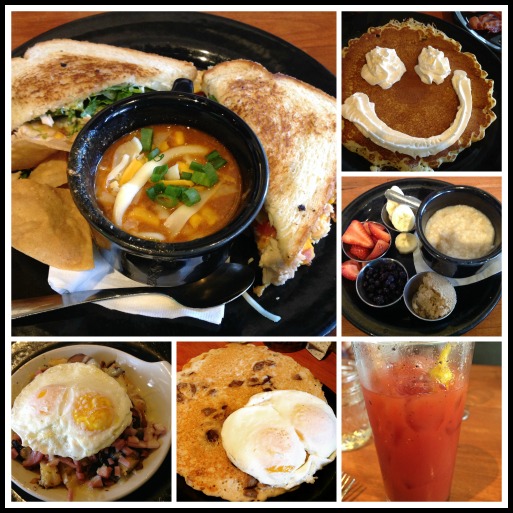 When visiting Manitou Springs  (and I highly recommend that you do) pop into the Sahara Cafe for some authentic Middle Eastern cuisine such as Falafel, Shawarma, Kebabs, Hummus, dips and salads.  The food is fresh and they have a large variety of smoothies.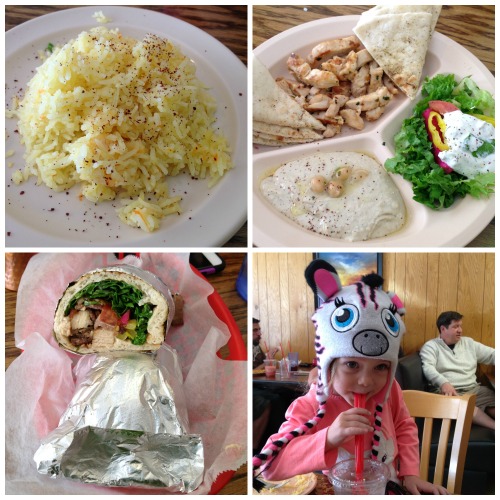 My husband and I love BBQ so we found a restaurant in Larimer Square called Russell's Smokehouse. We looked at the menu prior to entering and we were excited to try it. Unfortunately our waitress was rather cold but we were in a room in the back and the kids could make plenty of noise without bothering anyone. I want to tell you that we loved Russel's, but it was only average. It certainly wasn't awful but we have had much better BBQ. Here is what we ordered: Brisket, cheeseburger, mac and cheese with bacon, pulled pork and a green salad.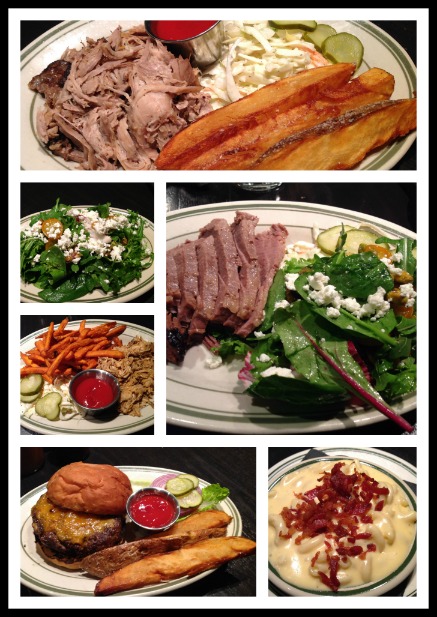 Now that we have covered a few different options, I have saved the best for last. My husbands birthday happened to fall on one of the days we were on vacation so I wanted to take him somewhere that he would really enjoy. We both love Asian cuisine and sushi, so upon the recommendation of a friend we chose a place called Sweet Ginger Asian Bistro. They serve curry, sushi, Chinese and Thai food. The sushi was incredible and our waitress was amazing. She asked us where we were from and when we told her CA she was shocked and said they do not normally get tourists or vacationers in the restaurant and that it is usually just regulars. That was the kind of restaurant we were looking for. At the end of our meal our waitress brought out some complimentary mochi for everyone to enjoy.  I thoroughly recommend this restaurant to anyone!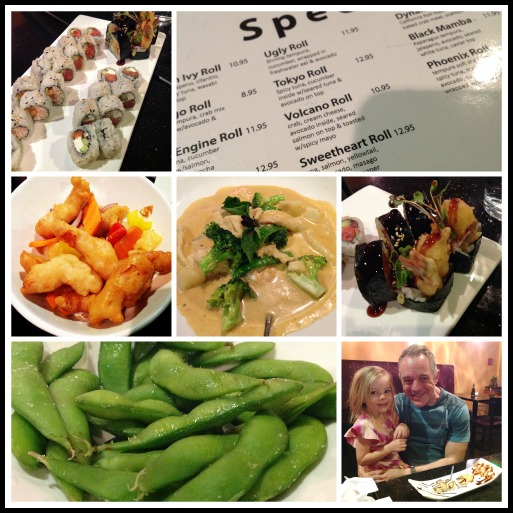 I hope you have a fantastic vacation.