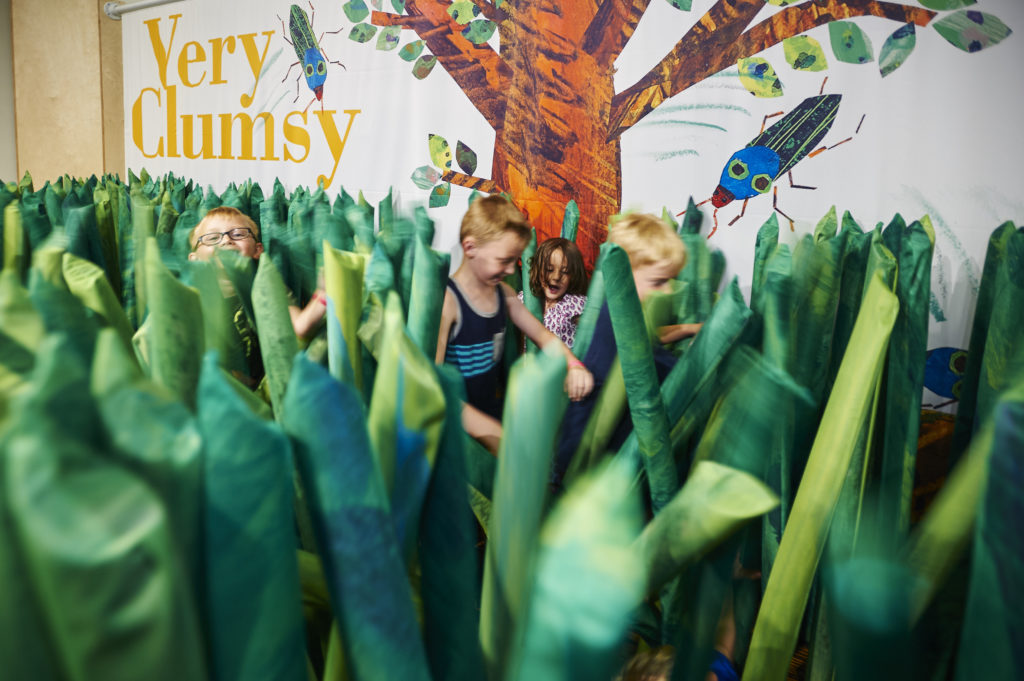 Eric Carle Exhibit At Discvery Cube OC
Remember the colorful children's book "The very hungry caterpillar" by Eric Carle? My 6 year old daughter still reads it weekly and has memorized the words. Now the book has come to life at the Very Eric Carle Exhibit in The Discovery Cube Orange County.
Kids can  tumble in the grass, weave a web, find a friend and become a butterfly.  His classic "Very" series, all illustrated in his hand-painted tissue paper collage technique, introduces five special insects who take journeys of discovery.
Each story is a testament to Eric Carle's' love of nature, his respect for the emotional lives of children, and his recurring themes of friendship creativity, and the power of imagination.
Climb Through A web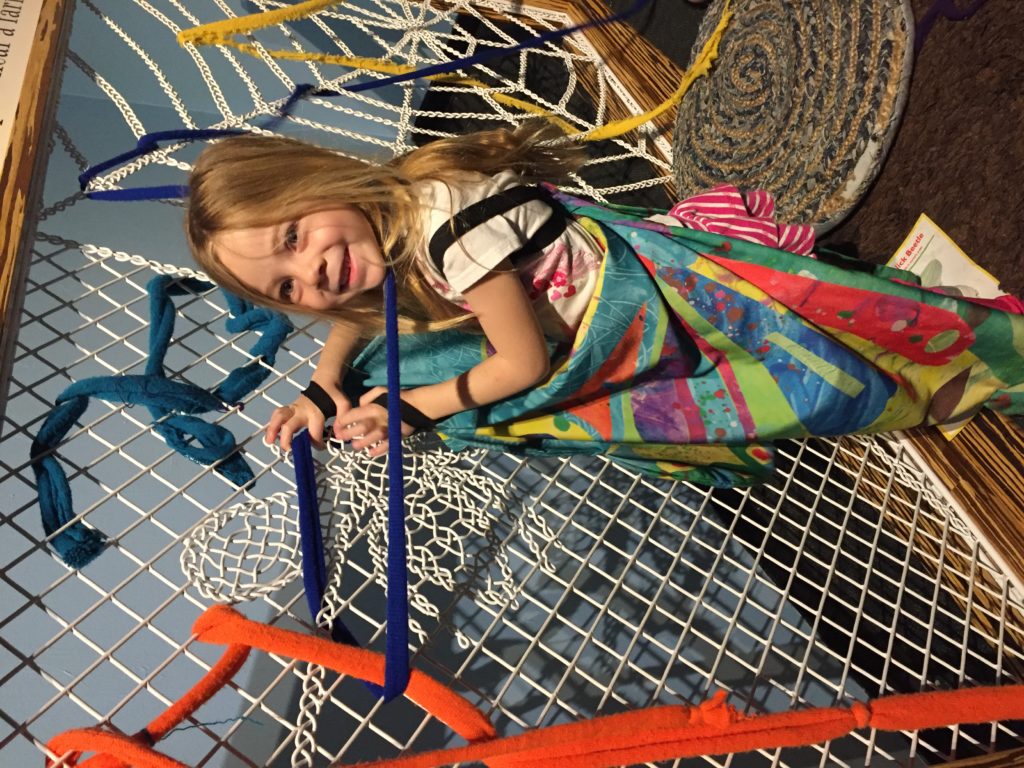 Kids can test their dexterity, strength and flexibility as they step through a giant, web-like structure or spin their own web on a large weaving wall.
Compose a night symphony
Frolic along the mood and create a night symphony while the insects light up!
Create Your Own Butterfly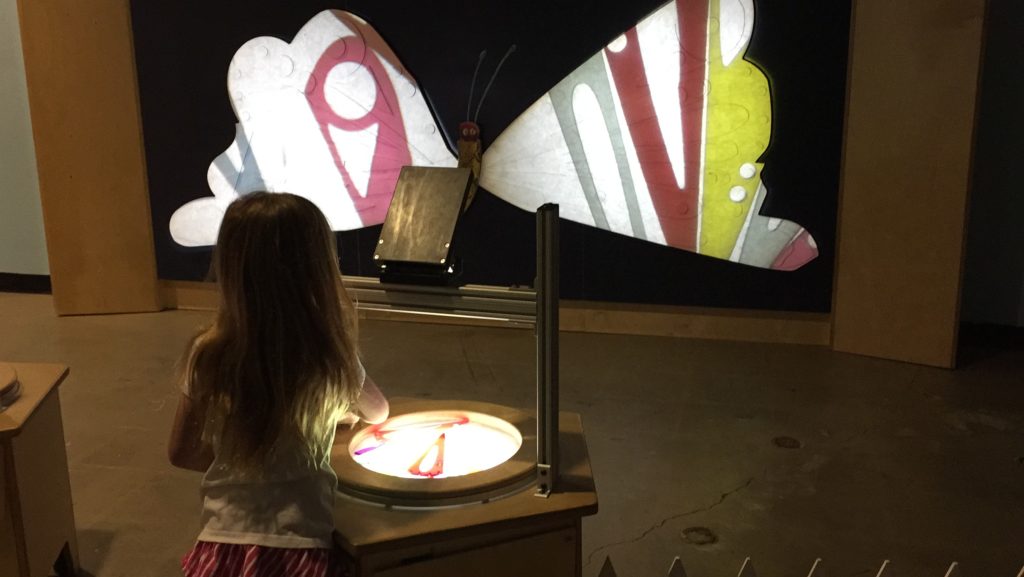 Create your own butterfly using light and color through shadow play.
Learn How To Draw
Learn how to draw a butterfly by studying real ones.
Learn about Flying
Put a handkerchief in a wind tunnel and see how insects fly!
Read A book in a comfy chair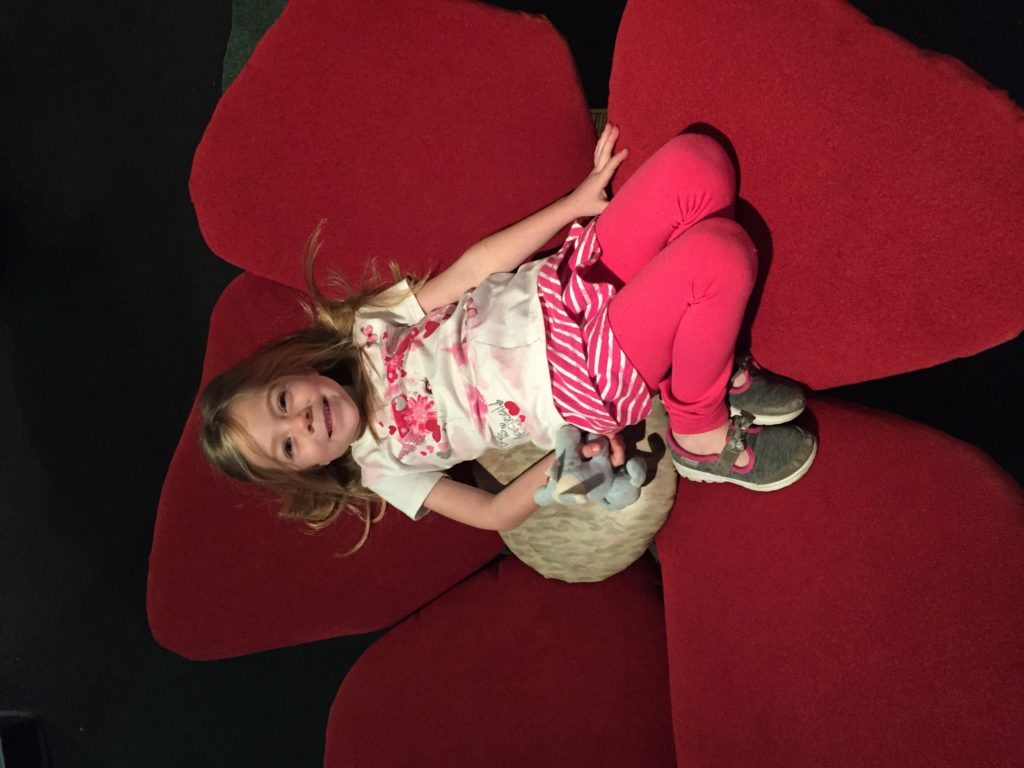 Get cozy in the flower couch and read an Eric Carle book with your friend!
Watch  a clip about Eric Carle
Watch a short clip of Eric Carle's hand-painted tissue paper collage technique.
Pose For Photos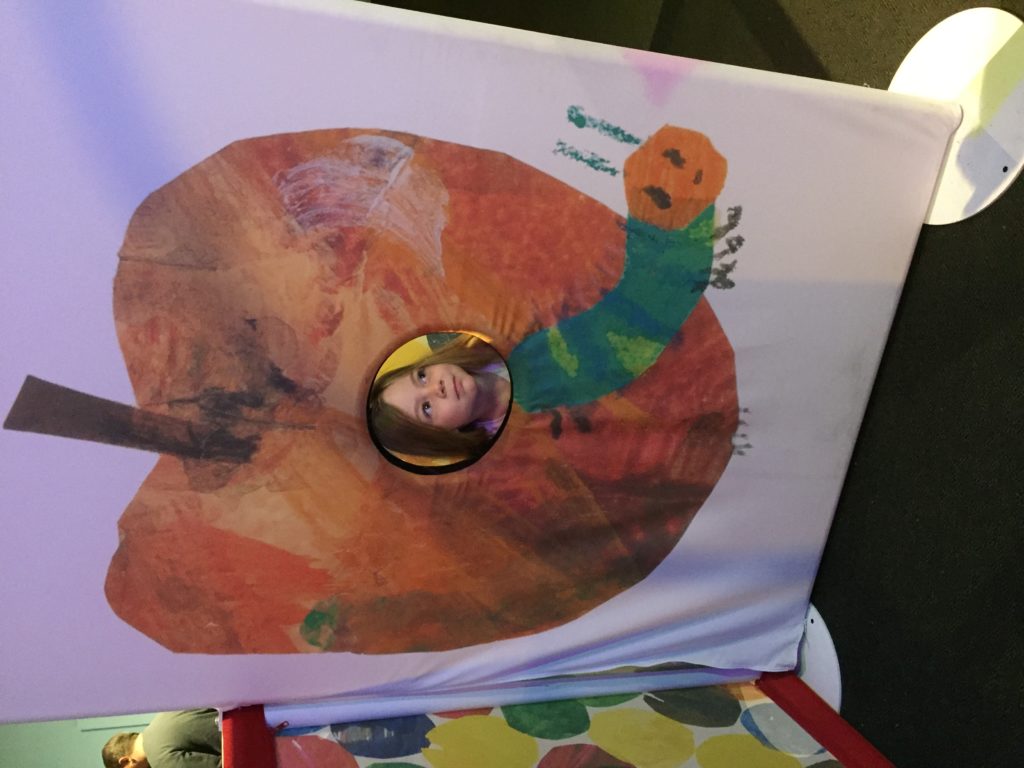 Take a picture as a very hungry caterpillar eating through one of the many fruits before he becomes a butterfly!
Become a butterfly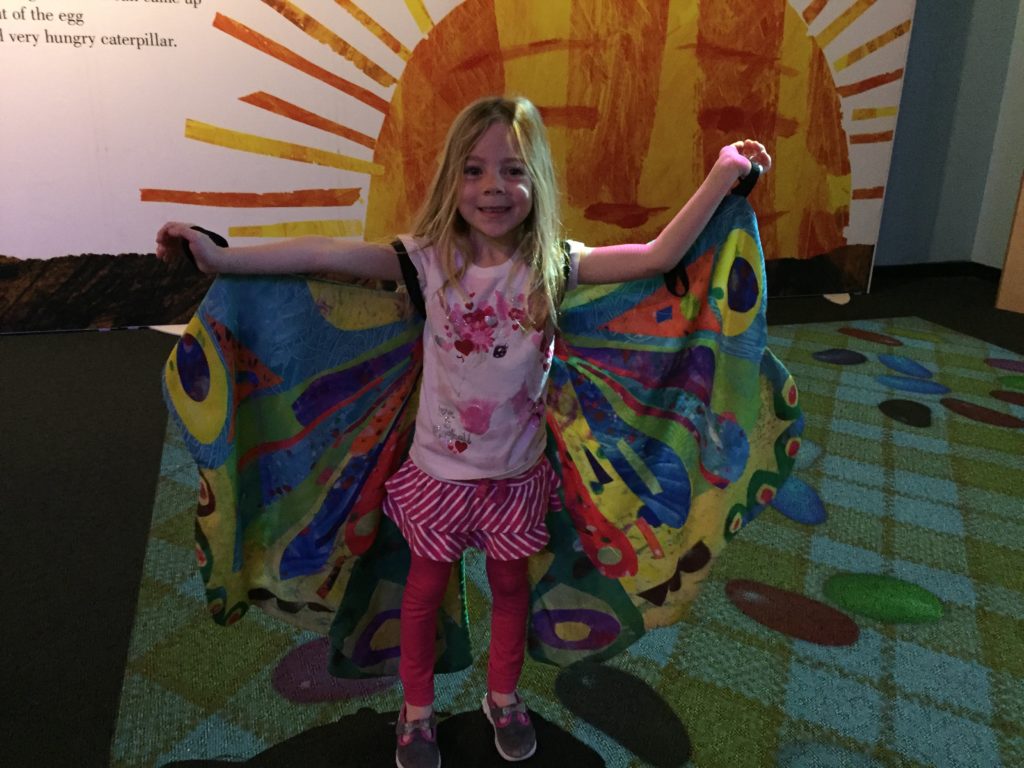 Speaking of batteries, kids can wear some colorful butterfly wings while they play through the exhibit. there is a lot of other tactile things to do like building blocks and coloring stations, and the  employees are extremely interactive with the kids. It is a fun day and is geared for children ages 2-8, their families, and pre-school and school groups.
*Exhibit is included in general admission.
For more information visit Discovery Cube on Facebook.