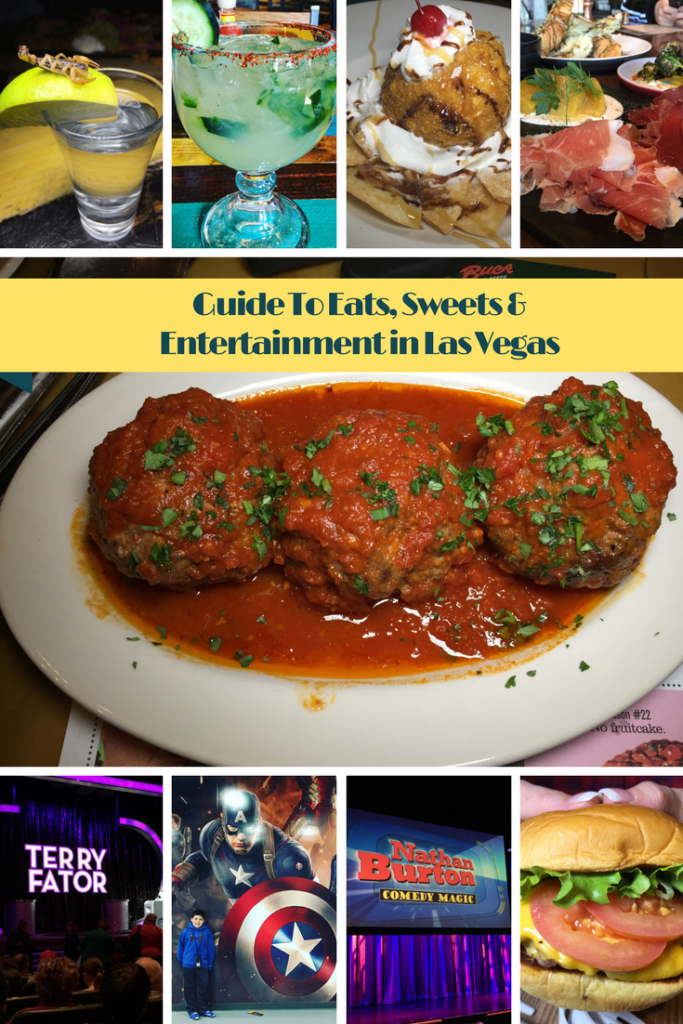 Although Las Vegas is mainly geared toward adults, the city still has plenty to do for families visiting with their kids. Our family tends to go every year and while this might sound silly to some, we totally plan our vacations around food. A good dining experience is often the highlight of our trip, plus we love to eat. And believe it or not there are many kid friendly show in Las Vegas as well.
We have put together a family friendly guide called "Eat's, Sweets and Entertainment" that features kid friendly attractions, and restaurants on the Las Vegas Strip. First up: Food!
Eats and Sweets in Las Vegas
First up is a new place we tried recently called "The Shake Shack". This fun and somewhat crazy burger joint opened On December 29th, 2014, just across the Brooklyn Bridge in MGM's New York-New York Hotel. When we dined there the line was literally out the door! But it was shocked at how fast the line moved. One tip we have for you is know what you are going to order when you arrive because the process is quick. And the servers and order takers are a hoot!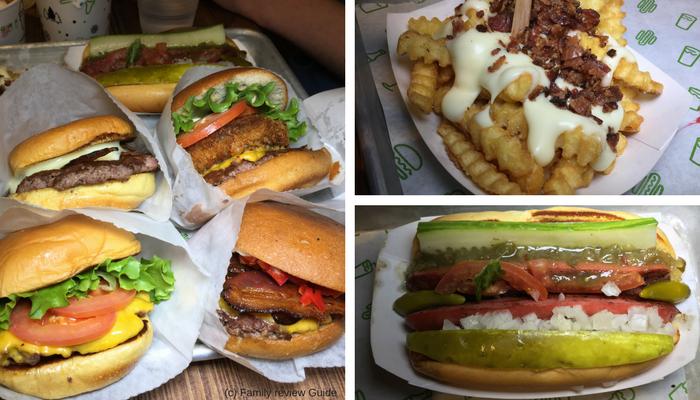 The burgers here are juicy and made with no hormones and no antibiotics ever!!They also serve chicken sandwiches and gourmet hotdogs on tasty potato rolls. The one thing that caught my attention here was their crinkle fries! I haven't seen these in forever and you can dress them with a special blend of cheddar and American cheese sauce. Warning: They're highly addictive.
Shake Shack is very family friendly and the interior is modern, funky and hip. It's the perfect place to go for a quick bite on the strip.
Nacho Daddy
If you love Mexican food (with an american flare), Nacho Daddy is the place to be! They take their margaritas very seriously and there are a few other fun cocktails you should try as well!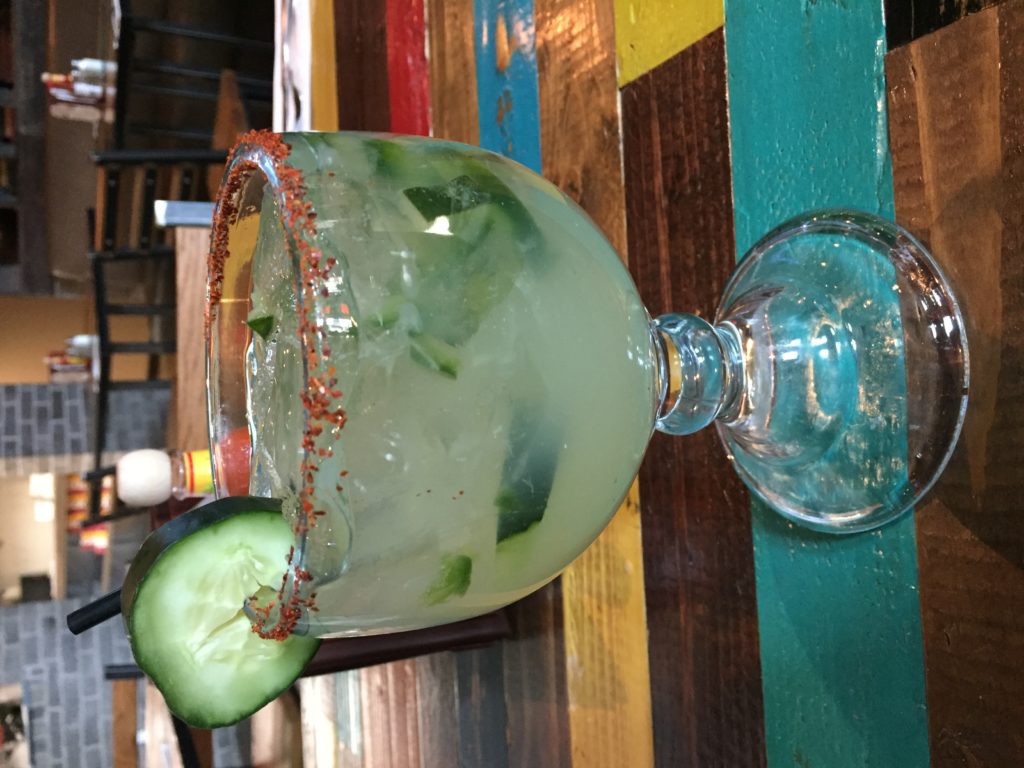 Jalapeno Cucumber Margarita.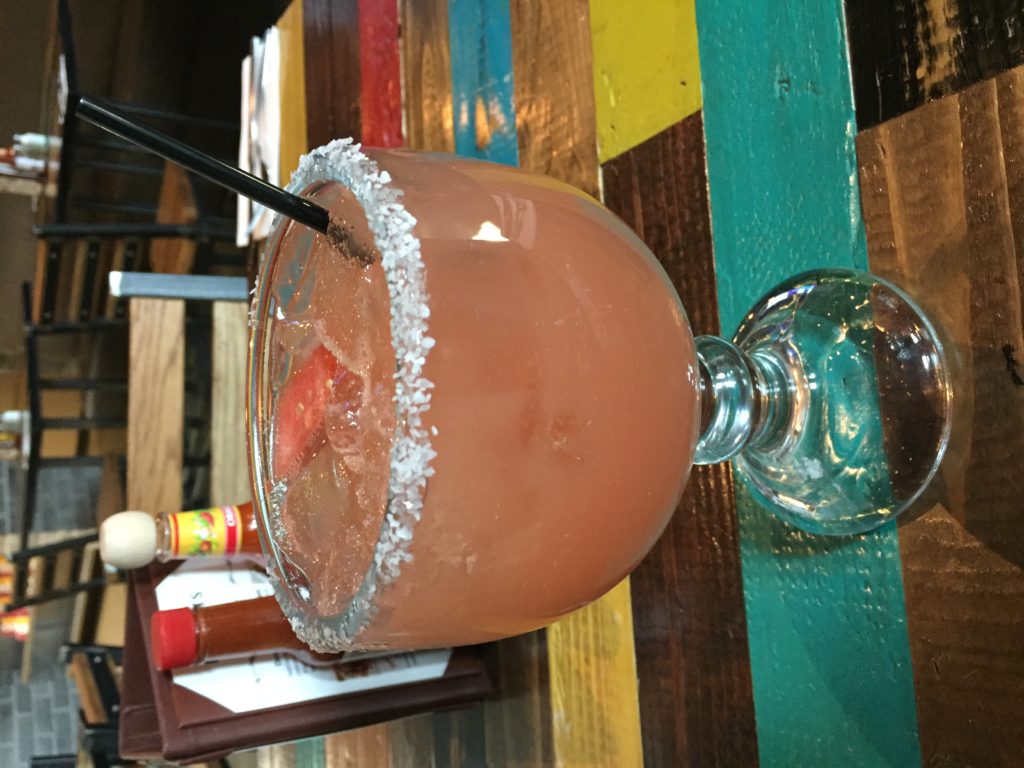 Watermelon Margarita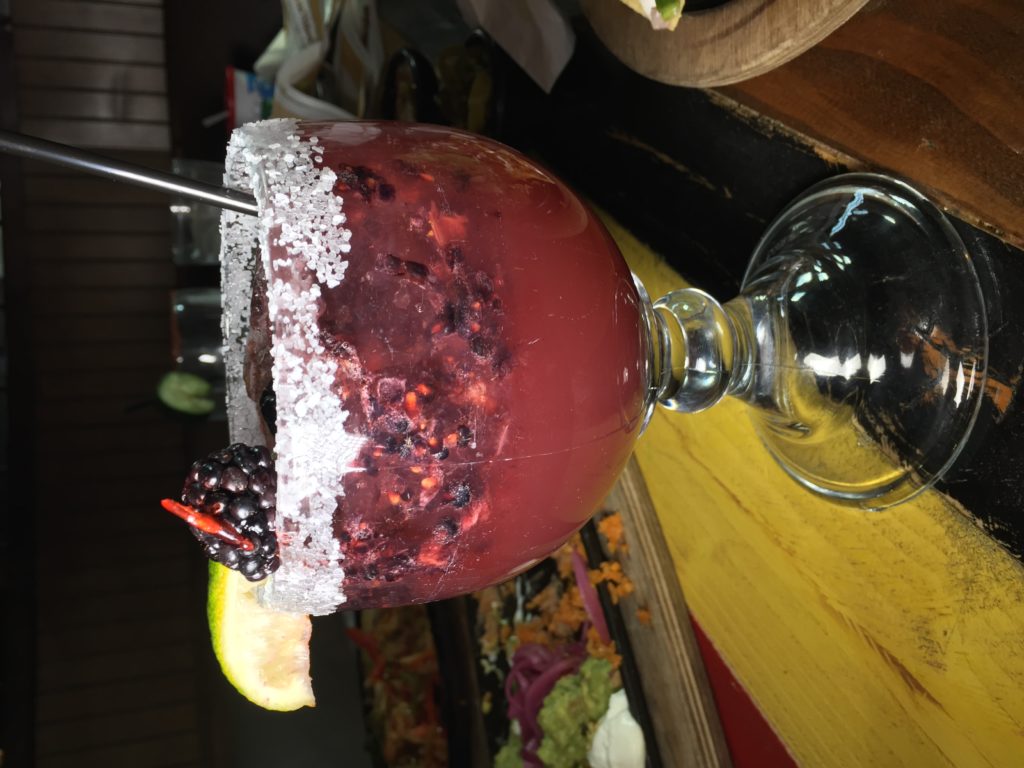 Blackberry Margarita
And let's not forget the popular "scorpion shot"! They put a real scorpion (with it's stinger removed) into a shot of clear tequila, and down the hatch it goes!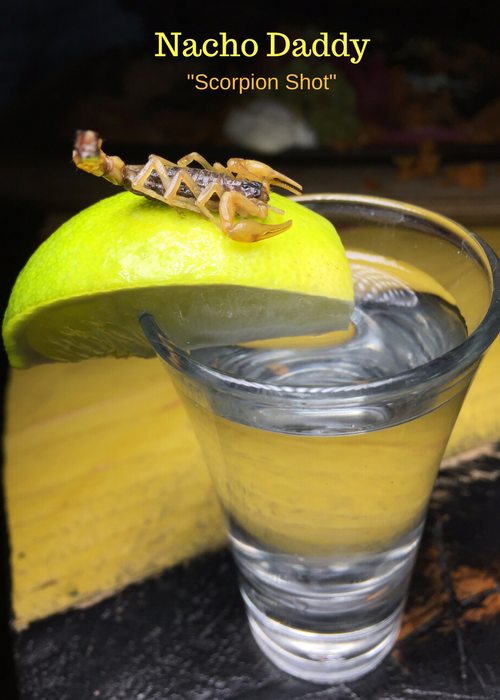 The appetizers at Nacho daddy are incredible and it was the first time I tried mexican street corn. it was basted in seasoning, cotija cheese, cilantro, garlic mayo & fresh lime. The ceviche has shrimp, tomatoes, onions, cucumber, cilantro & Serrano chilies, topped with fresh avocado in fresh citrus marinade.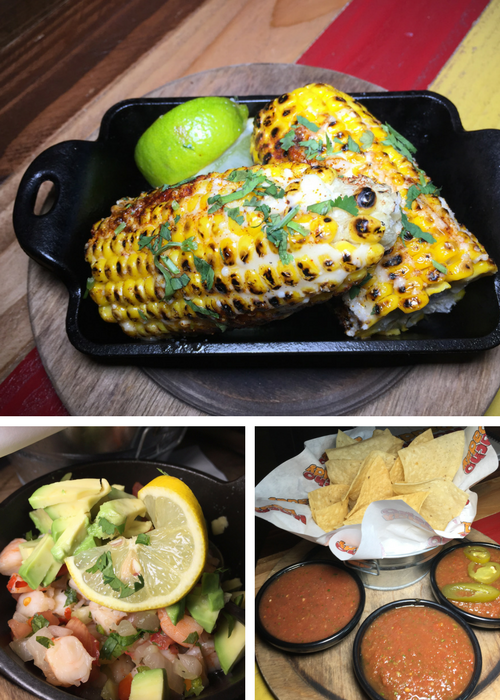 For the main course, we highly suggest the Supreme Tostada Nachos. What kid doesn't love nachos? They are served with seasoned ground beef, cheese blend, yellow queso, refried beans, pico de gallo, fried jalapeños, lettuce, avocado lime salsita, sour cream & guacamole on top of their house made corn chips. It was big enough to feed an army!
Other entree's worth mentioning are the grilled shrimp fajitas, the lobster and crab enchiladas and some plain ol' cheese nachos!!  The kids enjoyed all of these.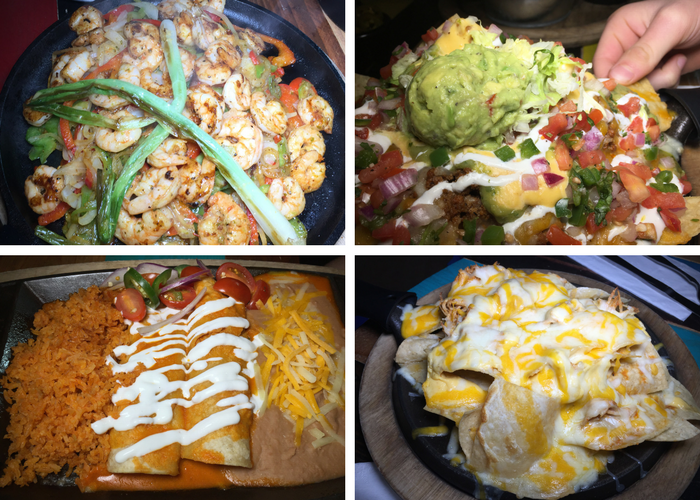 Don't forget dessert! You will love the deep-fried ice cream! Vanilla bean ice cream is coated with cinnamon sugar corn flakes & deep-fried, and topped with whipped cream.  Then it is served with chocolate & raspberry sauce with flour chips. Your eyes just may roll into the back of your head.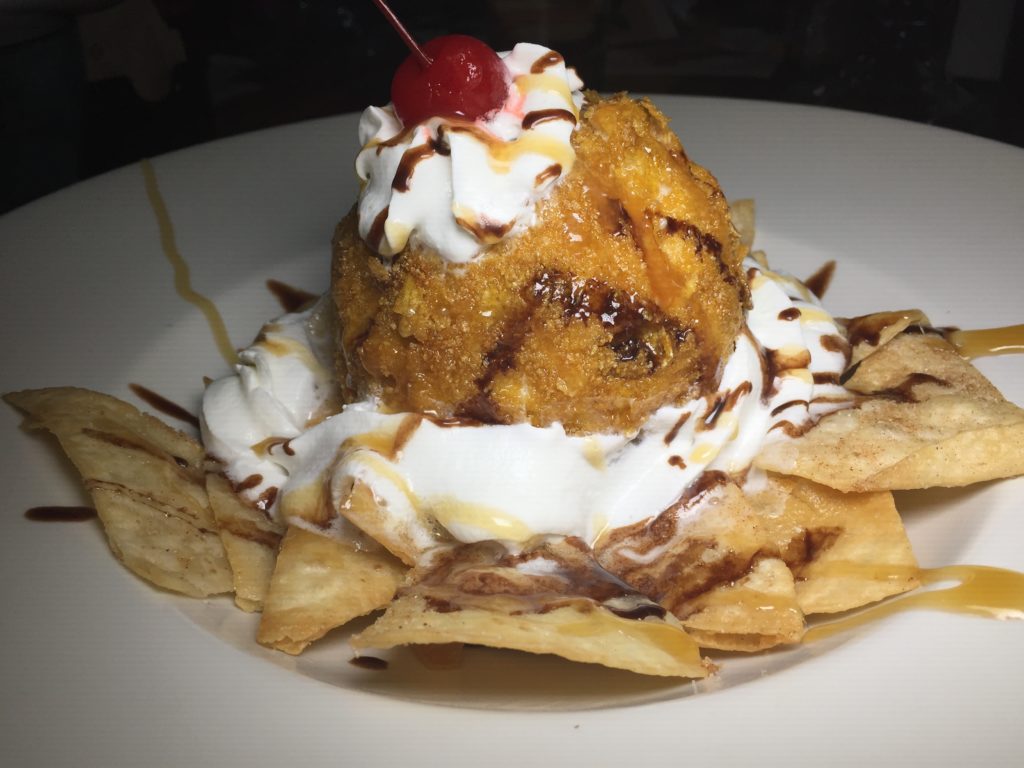 Culinary Drop Out
Let me start out by saying that I absolutely love Culinary dropout. I first ate there in Arizona and it has remained one of my all time favorite restaurants. So it was a natural progression for us to eat there again while we were in Vegas. We had a slight problem though. The night before, both of my kids came down with a stomach bug. We tried to get them to rally during lunch but they just could not do it. So they laid on the most comfortable couches ever in the back of Culinary drop out and took in some fresh air while we enjoyed our delicious meal.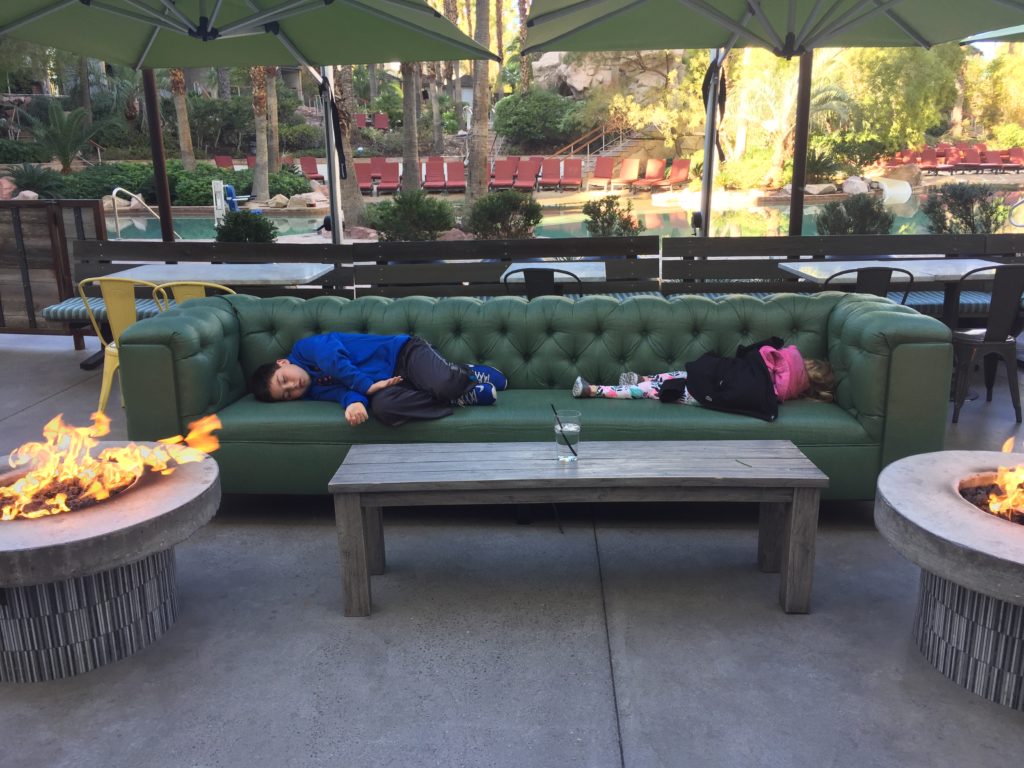 Of course after the chaos from the night before I needed a stiff drink with my lunch so the bartender made me a really good old fashioned. It paired perfectly with some soft, pillowy pretzels and provolone fondue.

I wanted to balance it out with some protein so I ordered an amazing charcuterie platter that was custom made. I picked out the meats and cheese that I wanted and it was served with this incredible crusty bread drizzled with balsamic vinaigrette and yellow beets.
The cheddar & potato piergoies are also something that should be mentioned because they are served alongside brussels sprout, mustard crème fraiche and  fresh herb.
The fried chicken was supposed to be my son's meal but he wasn't well enough to eat it, so of course my husband and I devoured it. WOAH! The creamy mashed potatoes and biscuits and gravy were so good!
If you like red meat, the Korean style rib eye cap was on point and perfect for those who are gluten-free.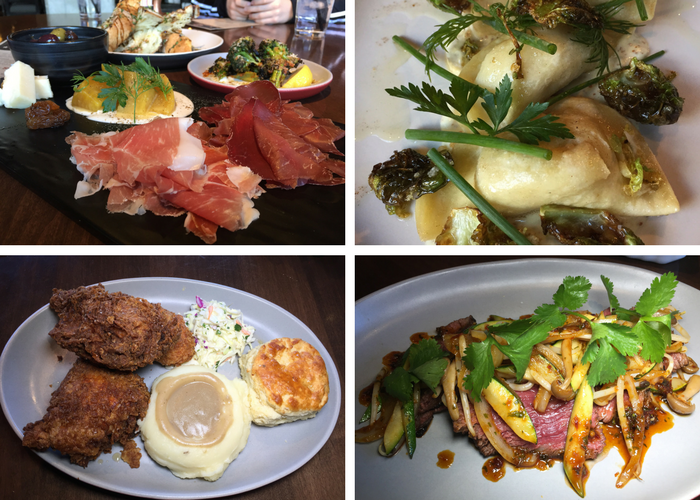 Like fish? Try the roasted Salmon. Comes with cauliflower, snow pea, charred scallion, black rice, and soy gastrique!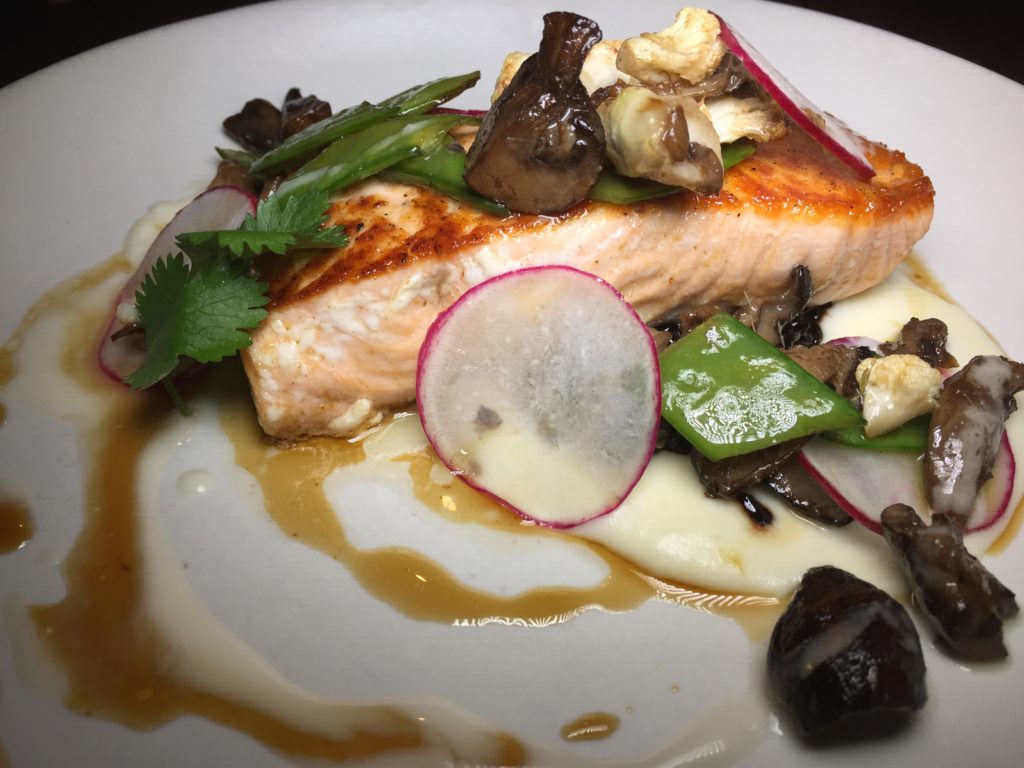 There is always room for Dessert and S'mores are never a bad choice! I love that everything is made from scratch here including the graham crackers and the Toffee.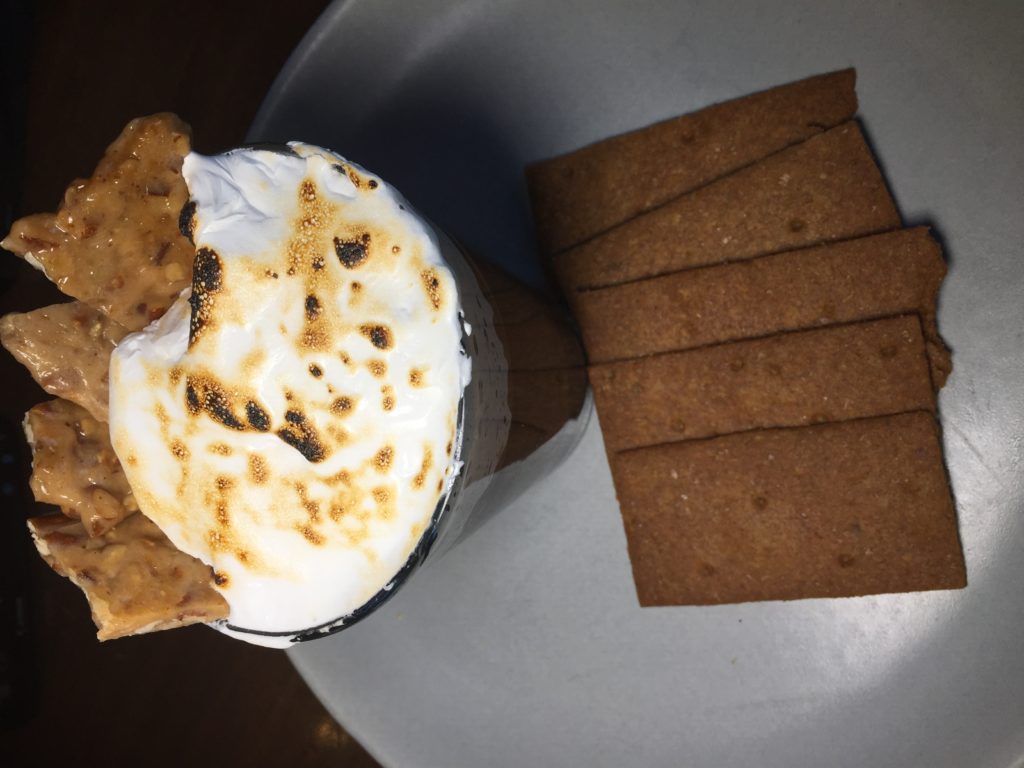 Buca Di Beppo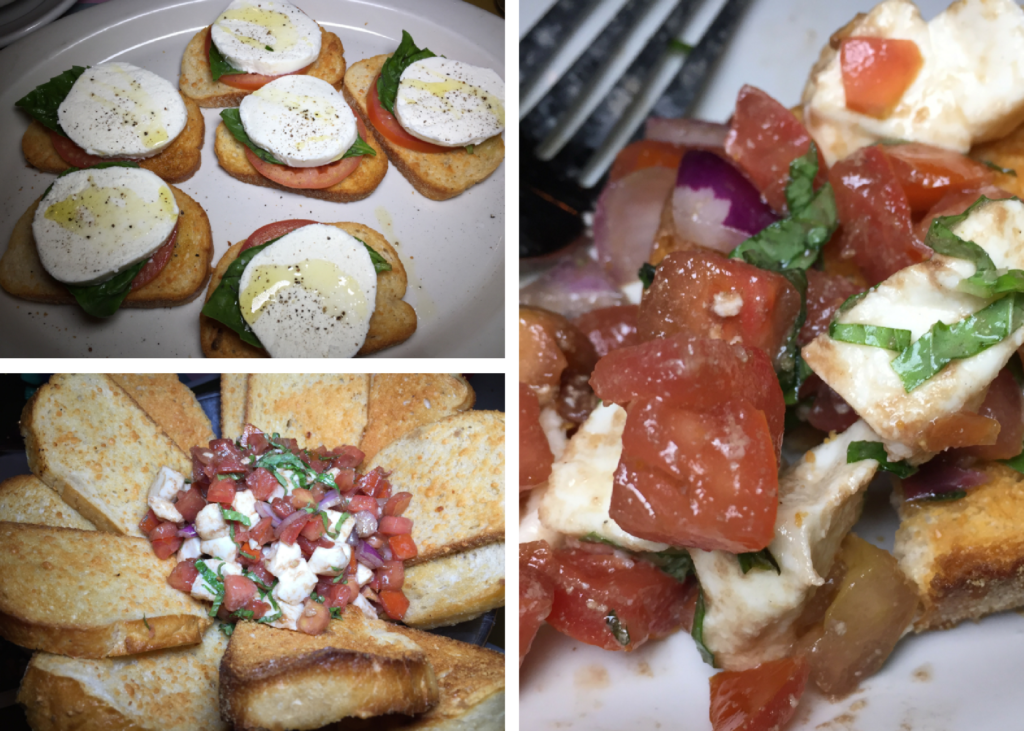 If you are with a big group, or you have a lot of big eaters, Buca Di Beppo inside the Excaliber will solve any insatiable appetites. They serve fresh, authentic Italian food in a "family style" setting which means the portions are huge and meant to be shared.
Appetizers
Entrees
Family Friendly Entertainment in Las Vegas
Click the picture below for some family friendly entertainment ideas in Las Vegas