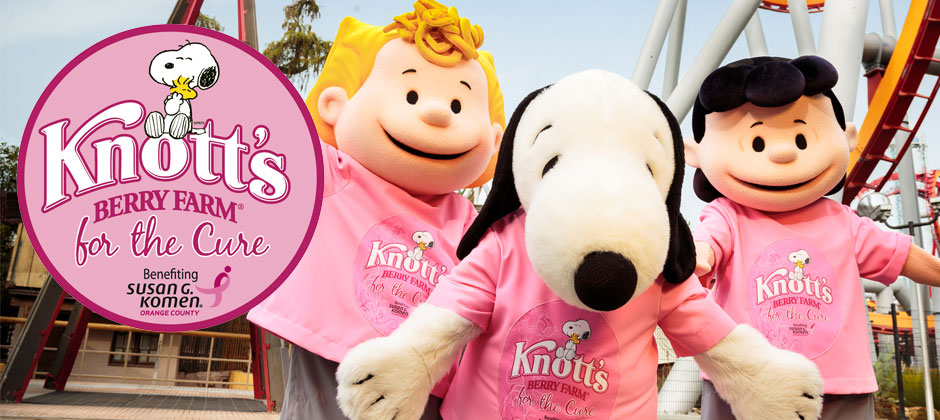 If you have ever known someone to be affected by breast cancer, then you know just what an ordeal it can be. Fortunately there so so many different ways you can support someone, make an impact and give back. Start by purchasing a pink ticket from Knott's Berry Farm available online through March 5th.
Susan G. Komen Orange County  and Knott's are working together for the fourth year to raise money for breast cancer awareness, services and research.  A portion of the proceeds from every Season Pass or "Pink Ticket" purchased online will benefit the cause.
Where do the funds raised go?
75% of the funds raised for Susan G. Komen are used to provide local services throughout Orange County:
Breast cancer detection and treatment education
Information and support for breast cancer survivors and families
Funding for free mammograms for uninsured and underserved women
25% of the funds raised for Susan G. Komen support national research to discover the cure for breast cancer.
Can I get a Commemorative T-Shirt?
Yes, there are two to choose from. Pink and grey
What Will I see At The Park?
You will see several photo opportunities with characters in front of the Knott's Pink signs.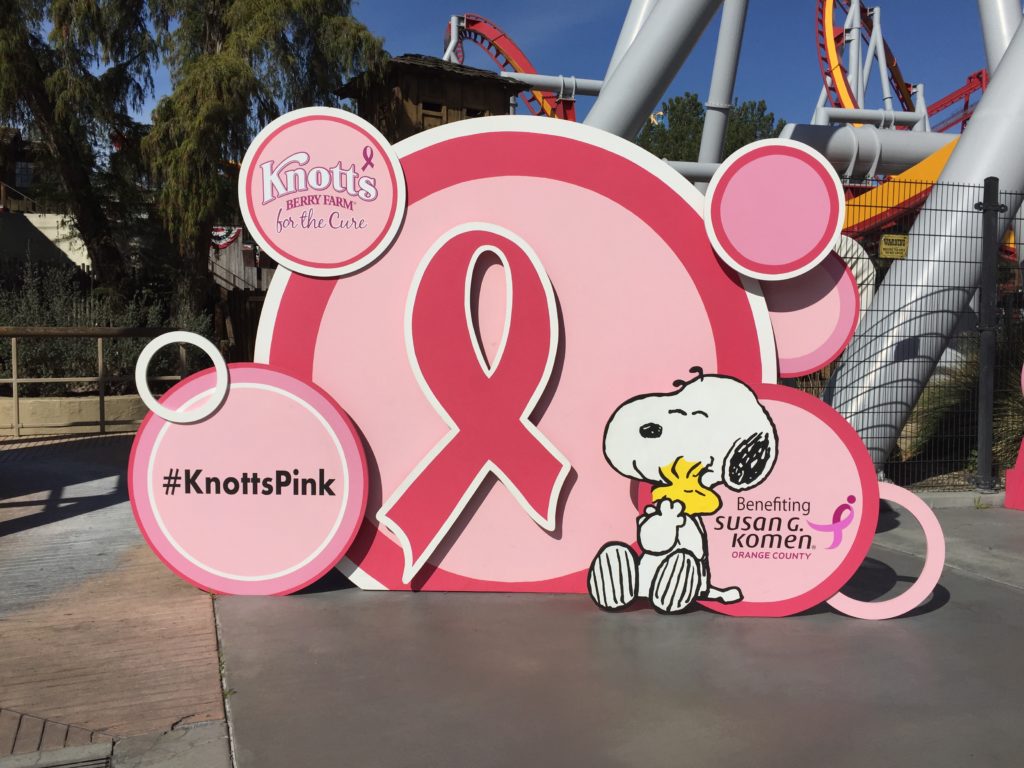 And several inspiring survivor stories that can be found throughout the park.

You will also find a lot of cute merchandise as well as tasty pink snoopy cookies!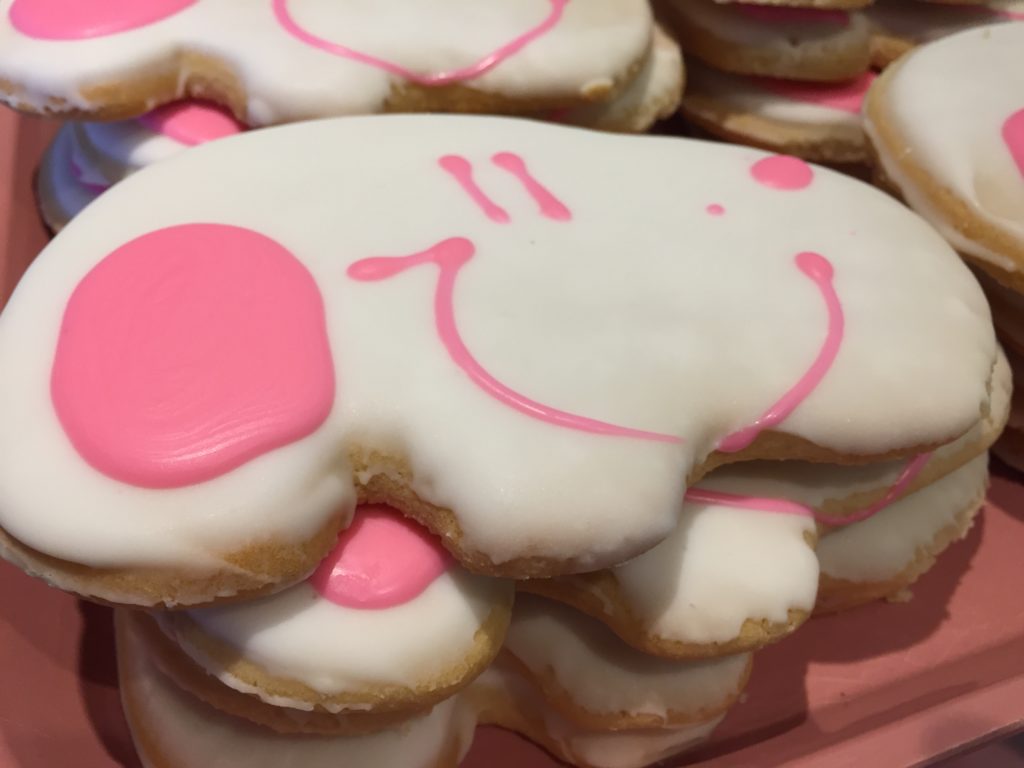 After the sun goes down, Camp Snoopy, the Calico Mine Ride, and Supreme Scream light up the night pink in support of Knott's for the Cure.
credit: Knott's
credit: Knott's
Don't Forget, The Boysenberry festival is coming up starting  April 1st and continues through April 23rd.

For more information visit  Susan G Komen Orange County on Facebook and on Twitter.