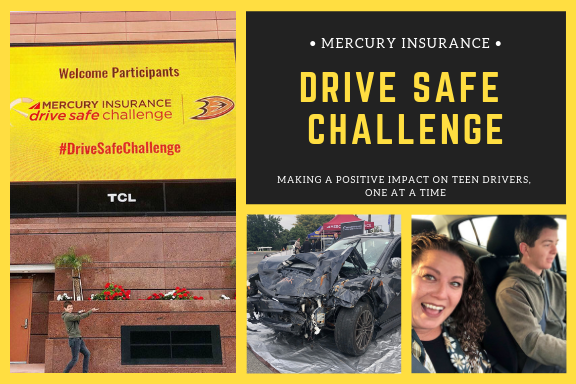 Raising a teenager is no easy task. While it is extremely rewarding it can be uniquely stressful even in the best of times. Now that my son has his drivers license I worry about him on the road constantly. Even though he is as smart as a whip and makes good choices I know that there are many distractions he faces while on the road. Factor in the idea of not being able to control other drivers and this mom is a nervous wreck!
However, we recently attended the drive safe challenge from Mercury Insurance and it was extremely eye-opening and informative. My son learned some really good defensive driving tactics and tools to stay safe on the road. the Anaheim Ducks' mascot Wild Wing even got the morning started for us by doing some donuts in t he parking lot of the Honda Center.
Classroom Portion
Before all of the kids got behind the wheel they participated in immersive classroom learning experience taught by professional driving instructors. Here they learned how distracted driving can change lives and tips on how to be focused while driving. The instructors touched on anti lock braking systems, where to put your hands on the steering wheel, seat position, mirror position, blind spots, and much more.
Adults Only Impairment Challenge
While my son was learning on the closed track I had the opportunity to experience what it would be like to take a sobriety test while under the influence.  I wore a pair of impairment goggles that disrupts your equilibrium, challenges your ability to focus and listen and basically made me appear totally incapable of standing up straight. Imagine people that drive like this?!? It was definitely a wild experience.
Notice how he told me to keep my arms down to my sides several times? I Even repeated it back to him but as soon as I put on the goggles I totally ignored him unknowingly because i was so intent on staying upright. At the end of the video he explained that the goggles are meant to portray how the law enforcement officers view you when you are under the influence.
Spin Outs, Drifting and Hard Braking
All of the Teens learn hands-on maneuvers from professional driving instructors, including hard braking, controlling a vehicle on a wet surface, and more. It was intense watching some of the kids spin out or accelerate really fast and then stop abruptly or hit a cone but they were always in good hands with experienced  drivers.  Below is a sample of some of the courses they took.
Tips On Driving Next To  A Semi
It can be scary driving next to an 18-wheeler. They are big and they have a frightening tendency to drift in and out of your lane. But there are things you can do to make driving next to them easier. Jim from KKW Trucking, Inc. talked to me about the physics of truck driving and safety and vision.
What Drunk Driving Looks Like
This wreckage was tough to look at. I had my son take a hard stare at this and really take it in that this kind of stuff can and will happen  and to be vigilant about saying no and remaining focused.  I know this gave me chills and it seemed like it really set in for my teen son.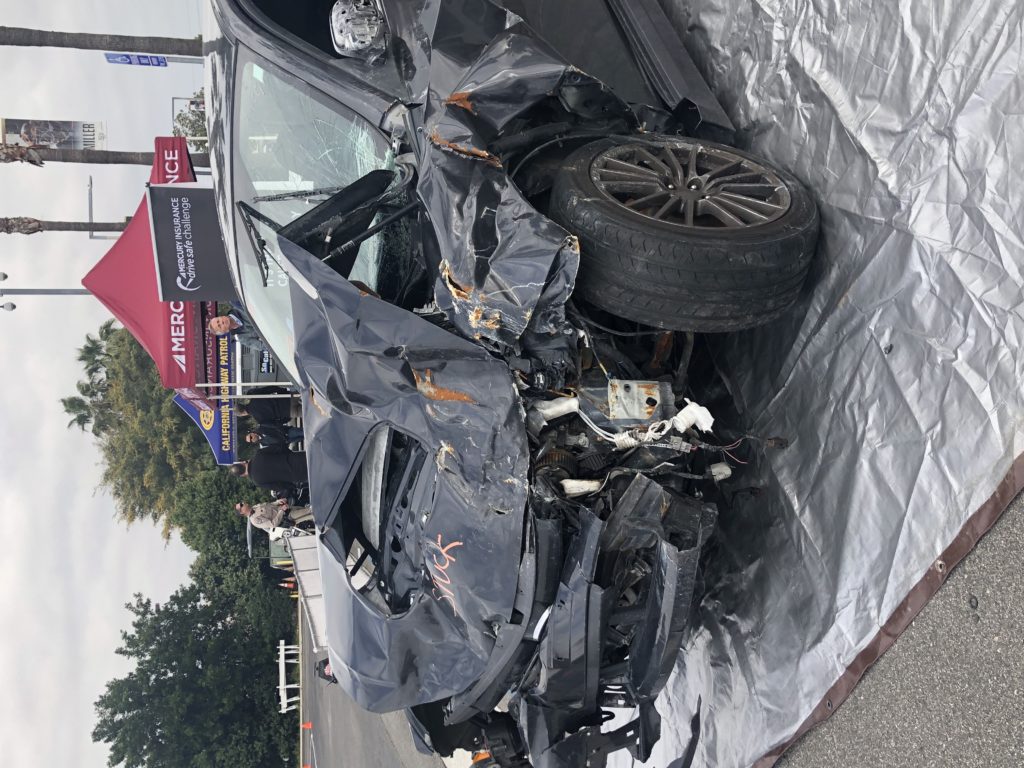 It was a great day and we felt extremely lucky to partake in this challenge. It made me wish that all teens and the elderly had the opportunity to take this course.  Actually, anyone who drives should be able to take this course as it was very educational and informative. I think my son took away some real knowledge, some heavy stories and the understanding that life is precious and you only get one chance.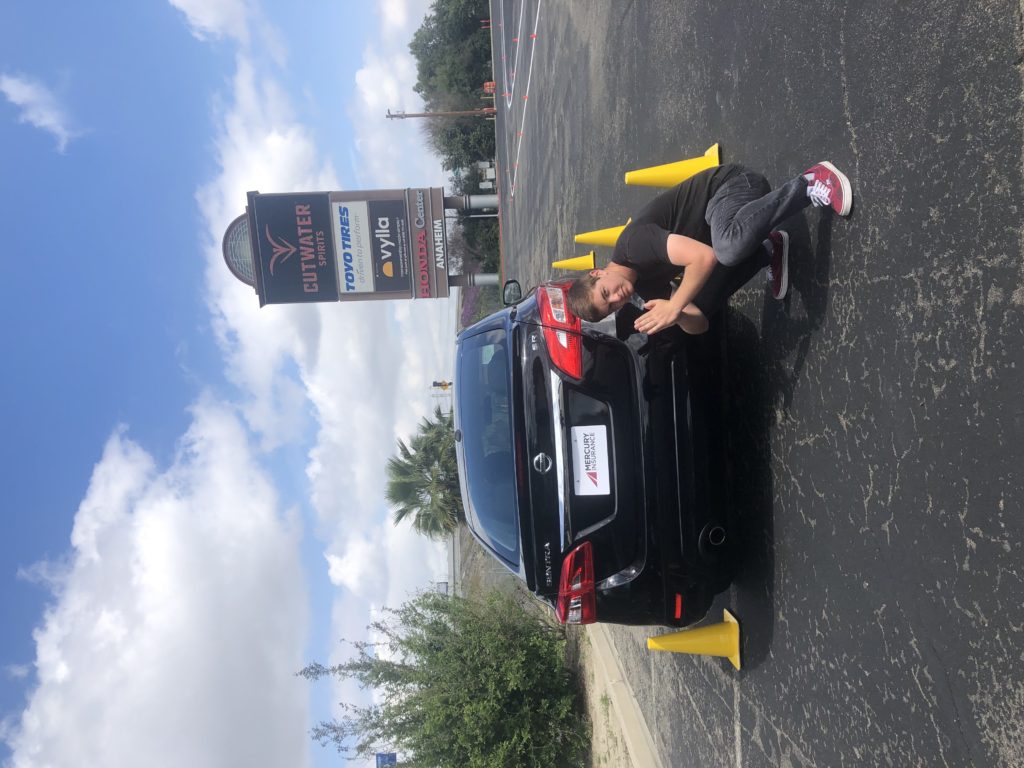 Distracted Driving Facts: It's Not Worth It
Distracted driving happens all too often. Millions of drivers get behind the wheel and endanger themselves and others by shifting their focus to asks other than driving. Whether it's texting, checking social media or eating while driving, none are worth losing a life. Make sure you and your loved ones understand this.