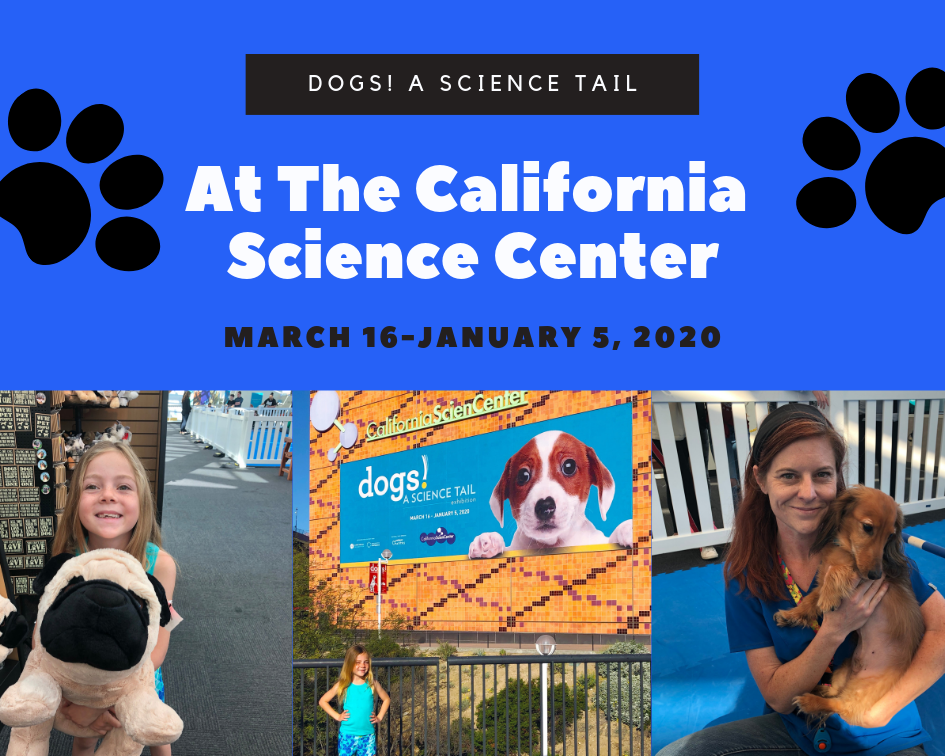 Dogs are amazing anaimals. If you're a dog owner, you probably already know why and the reasons are endless. They fill your life with love, loyalty, fur and give us plenty to smile about. That's why you should check out the newest exhibit at the California Science Center in Los Angeles. It's called Dogs! A science tail and it is a really fun interactive exhibit sure to please the whole family.
Please note: Humans only! Service dogs that have been individually trained to work or perform tasks for a guest with a disability are welcome, in accordance with the Americans with Disabilities Act. Pets, comfort animals, emotional support animals, or therapy animals are not allowed, for the safety of the exhibit animals in the Science Center's World of Life and Ecosystems exhibitions.
What's in the exhibit?
Tail as Old as Time
Role-play as an archaeologist and dig up replica fossils to find out if they belong to wolves or dogs. Analyze bones and DNA patterns to see how scientists study dog domestication. And watch an engaging film that relates how dogs evolved from ancient wolves into the lovable and diverse array of canine companions we know today.
Dogs and Humans, Together Forever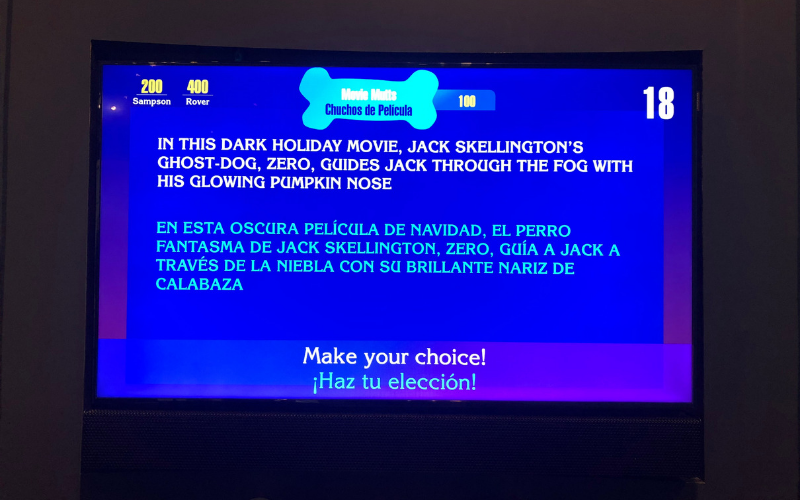 Interact with a playful virtual dog. Test your canine pop-culture knowledge in a Jeopardy! game show. Explore jobs for dogs—and jobs humans can do with dogs. Find out the science behind the human/dog bond and see how humans and dogs live and work together.
The Incredible Dog!
Test your running pace against the top speeds of different dog breeds. Experience the world the way dogs do by sniffing out hidden smells. Get inside a dog's head to see and hear like a dog. Plus, find out how dogs think and communicate with each other—and with us!
Caring for Dogs
Explore the possibilities and responsibilities that come with bringing a dog into your life, and find out how to care for these furry family members. Brush and groom model dogs, and learn positive reinforcement training techniques for dogs—by training a human!
Dog Park
Play in the Dog Park (for humans only!) and learn about the importance of play for both humans and dogs. Occasionally, guests will have a chance to see dogs' amazing abilities up close when our volunteer partners and their rescue dogs, service dogs, and companion dogs come by to visit the Dog Park. Demonstrations subject to availability. Learn more about the presenters.
The California Science Center presents Dog Tales, an exhibition featuring original artworks by Norman Rockwell, Charles Schulz and other artists. The artworks reveal humans' close and enduring relationship with dogs, relating stories of the important roles dogs play in our lives and what they mean to us. The Dog Tales exhibition will be on display within Dogs: A Science Tail only at the California Science Center.
The works of art in this exhibition are on loan from the Lucas Museum of Narrative Art.
Admission to Dog Tales is included with your ticket to Dogs: A Science Tail.
IMAX: Super Power Dogs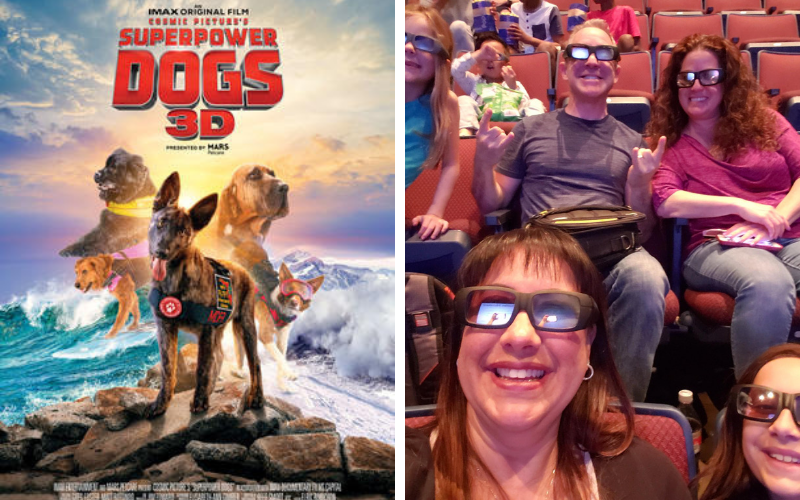 This was probably the best IMAX experience I have ever been too. I felt like I was in the film because I was so immersed in it. Graphics are incredible and I highly recommend everyone see this movie! It's totally heartwarming and will put a smile on your face even if your heart is made of ice.
Prices
While The California Science Center is free, Dogs! A Science tail is not. Your best bet when visiting is to purchase the exhibit and an IMAX movie combo
Combo Non-Member:
$16.90

/

Adult

$12.70

/

Child

$14.90

/

Student

$14.90

/

Senior