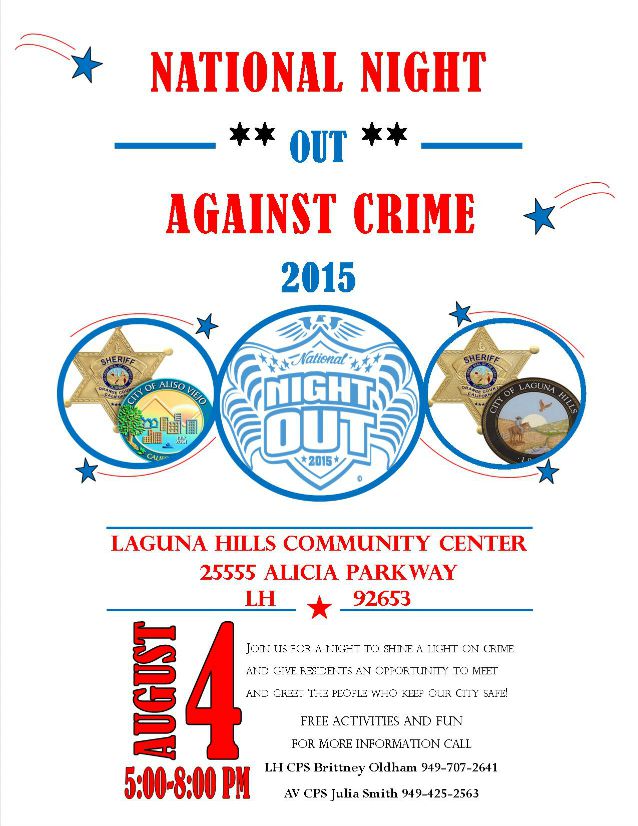 All residents are invited to partake in the National Night Out crime and drug prevention event on Tuesday, August 4. Laguna Hills Police Services will host an interactive community safety fair from 5 p.m. to 8 p.m. at the Laguna Hills Community Center, located at 25555 Alicia Parkway. The booths will provide residents with a variety of important information on home, child, teen, senior, personal and animal safety. Come partner with local law enforcement and celebrate safety and crime prevention!
The Music Vault Academy
Orange County's state of the art music School, The Music Vault Academy will be performing during this event. Come meet "The Monday Night Band" and enjoy some music and fun on a warm summer night!