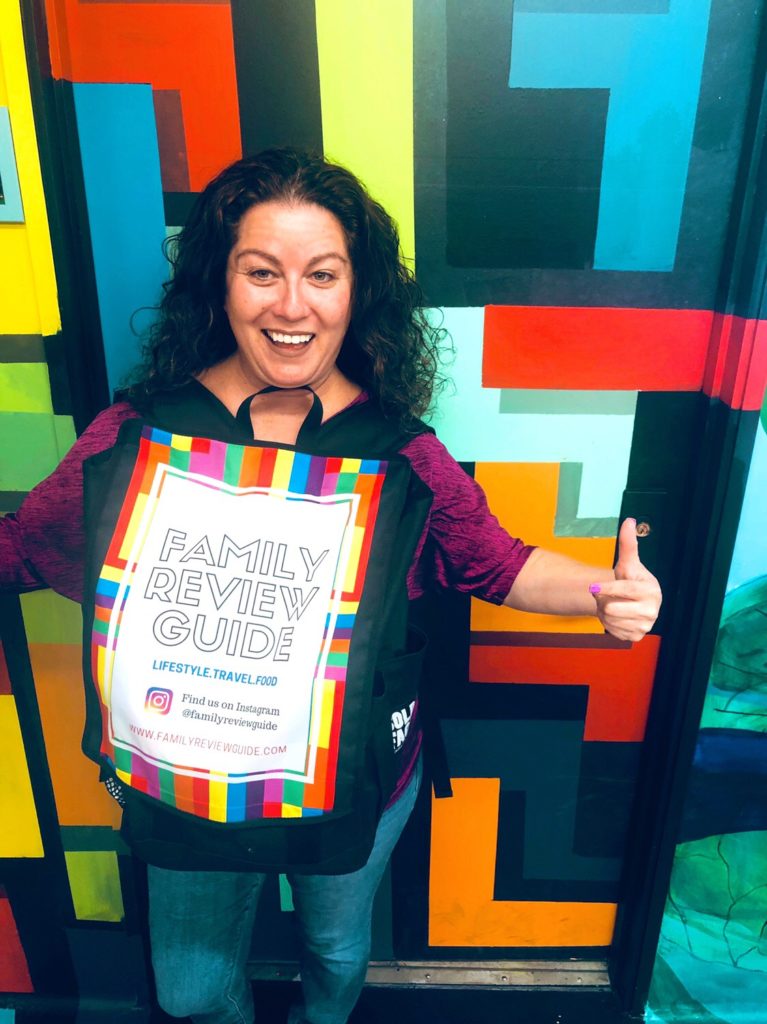 Do you have a brand that you are absolutely passionate about? Or perhaps a picture that you just love! Maybe one of your kids art pieces from school? Or maybe you want to promote your new business?  Whatever it may be you can design it on your very own personalized backpack from Boldface Gear!
Boldface Gear is an innovative way to embrace your creativity and be unique in a sea full of fish. The backpacks are spacious and perfect for carrying around an amusement park or  anywhere you need to carry a significant amount of stuff. As an ambassador for a local amusement park this has been a life saver for myself and I am sure for my friend Chloe Noelle.  We are there several times per month, sometimes even per week and It hold everything I need PLUS we can promote the park too! It's a win-win situation.
Boldface Gear also loves bringing smiles to children in need. They started "This Backpack" campaign.  A portion of every bag purchased goes towards feeding, clothing and shelter for children in need.  They are currently giving to Feeding America and Save the Children. How can you not stand behind that?!?!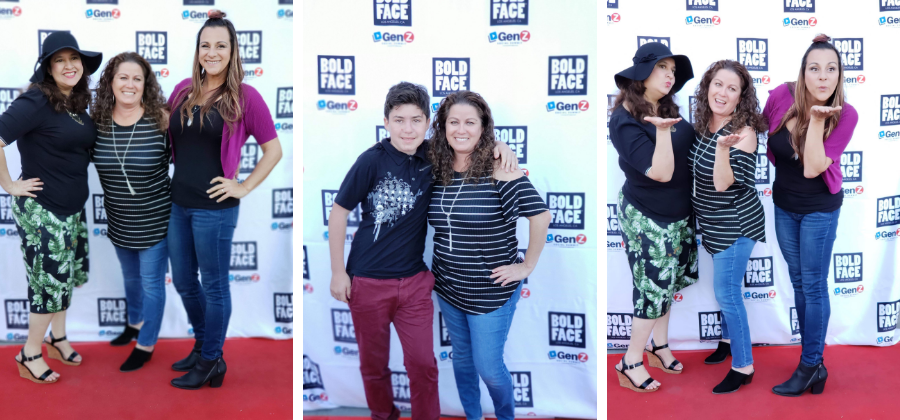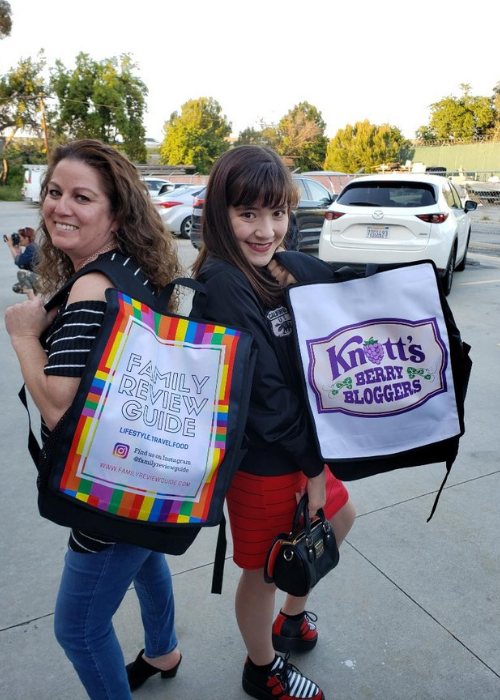 Bold Face Gear Bag Features
Expandable Main Compartment. Each BOLDFACE backpack comes with an expandable main compartment – whether you own a customized or licensed BOLDFACE backpack. If you have a heavy load to carry – no worries, your BOLDFACE backpack will expand. If your load shrinks – perfect, you can collapse the main compartment. BOLDFACE backpacks are made to suit your needs.
Inner Padded Laptop/iPad/Tablet Sleeve. Each BOLDFACE backpack comes with a padded compartment for your laptop, iPad, tablet or other digital device. Keep your valuable equipment in a protected space.
Wide-Padded Shoulder Straps. BOLDFACE backpacks provide a super comfortable fit thanks to the wide-padded shoulder straps that keep you pain-free. No fear of having the straps pinch or dig into your shoulders – regardless of the weight.
Large Front Pocket for Folders. Magazines and Books. Our backpack gives you easy access to frequently needed items likes folders, notebooks or magazines. The large front pocket fits large items and makes them easily and quickly accessible.
Secure Velcro and Buckle Closure. Keep your items safe and secure with BOLDFACE Velcro and buckle closures. Easy to access but secure to keep everything in place.
Large Side Pockets. BOLDFACE backpacks come with large side pockets. The large mesh side pockets holds even the large water bottles. The Velcro secured side pocket fits phones, wallets, keys and many other items.
Rugged Water-Resistant Material. Your BOLDFACE backpack stays dry inside thanks to the water-resistant exterior. Don't worry about heading out in the rain. Your BOLDFACE backpack has your back!
Reinforced Bottom. Don't worry about setting your BOLDFACE backpack down. It comes with a reinforced bottom that keeps your stuff secure.
Interchangeable Printed "Face" Panels. Every BOLDFACE backpack – whether it's a customized/personalized or licensed design, comes with the BOLDFACE interchangeable "face." This means you can swap out the backpack face any time to give the backpack a new look. It takes seconds to swap out the face. You can design multiple faces or purchase them. We call it, One Backpack…Endless Possibilities.
For more information visit Bold Face Gear on Facebook and Twitter.