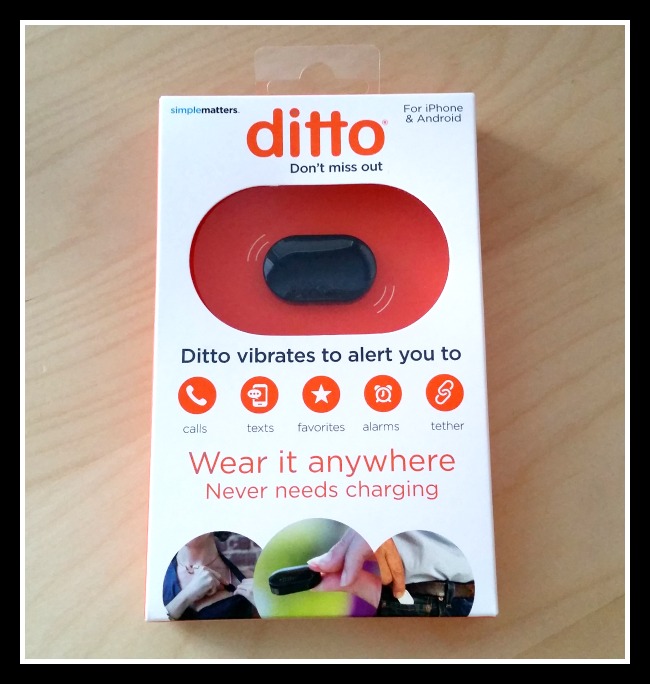 Ditto is  a new product by Simple Matters that tethers to your cell phone and alerts you to phone calls, texts, emails and anything else you set it to remind you about. So you can still be present in the world around you without constantly looking at your phone. It will give you a gentle nudge to let you know someone is calling or texting so you can decide if you want to look at your phone or just let it go to voicemail.
DITTO FEATURES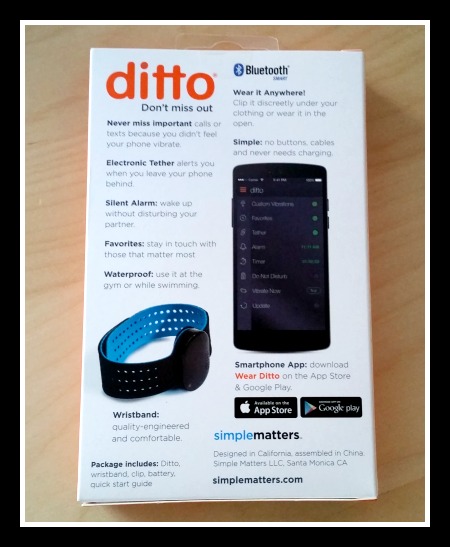 Ditto will vibrate when you receive a call so that if your phone is in your purse and you don't hear it you will know you have a call. It will also vibrate when you get a text message or email. Once you download the app you can set it up to vibrate differently for different people so you know who is calling or texting. There is a silent alarm that vibrates you gently awake at the time you set. If you are one of those people who leave your phone behind, ditto will vibrate when it is out of range letting you know that you left your phone before you even leave the building!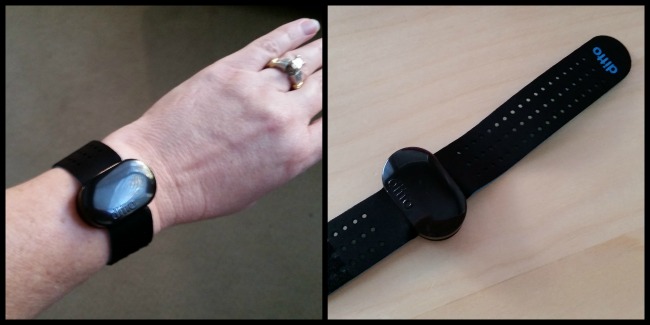 Ditto is small and discreet and comes in either black or white. It is small enough to fit in your pocket or you can attach it to the wrist strap that comes with it. I chose to use the wrist strap and it fit snuggly and didn't bother my wrist. It also has a clip that you can clip on your bra strap so you can still have a night out on the town without th black wristband messing up your look.
Ditto has an awesome video on their website that shows all the super cool features. Head on over to simplematters.com to check it out!