Discovery Cube LA
This year during spring break, you can keep your children's mind working hard and having fun.  At the Discovery Cube in Los Angeles (actually in Sylmar) your kids can discover the wonders of what many of us thought to be impossible. Can you bend light?  Can you walk on water?  Can you levitate an object?  At the Impossible Science lab at the Discovery Cube LA you can!
March 19-27th, Curator & American illusionist Jason Latimer, helps children of all ages explore the science behind the seemingly impossible.  Each activity offered helps the guests look beyond the illusions and your preconceived notions of the impossible by the use of visual and interactive experiences to show that with a little curiosity, knowledge and real science.
During our visit, we were able to see Jason in action and WOW it was amazing.  I loved when he said that the Impossible Science Lab is inspiring kids to never stop learning.  It is education through curiosity. This is so true.  When I taught the science and nature experiments were probably the best-received projects.  The kids would gather around to see what would happen next.  We would chart guesses and graphs options.  The kids learned so much.
The Impossible Science lab does just that – teaching with hands-on experiences and giving you the scientific explanation behind each station.  Not only did my daughter love the exhibit, she learned so much.  She talked about it and told her grandparent about everything she learned.  She loved the entire museum.  Some of the concepts that your child(ren) can experience and learn are of bending light, surface area and height/pressure distribution, animation through stored energy, static energy charges, levitation, invisibility, gravity and others.  The Discovery Cube Los Angeles has this and so much more for them to experience throughout the whole enter.  Time is limited on the Impossible Science Lab so head out to the Discovery Cube Los Angeles this week!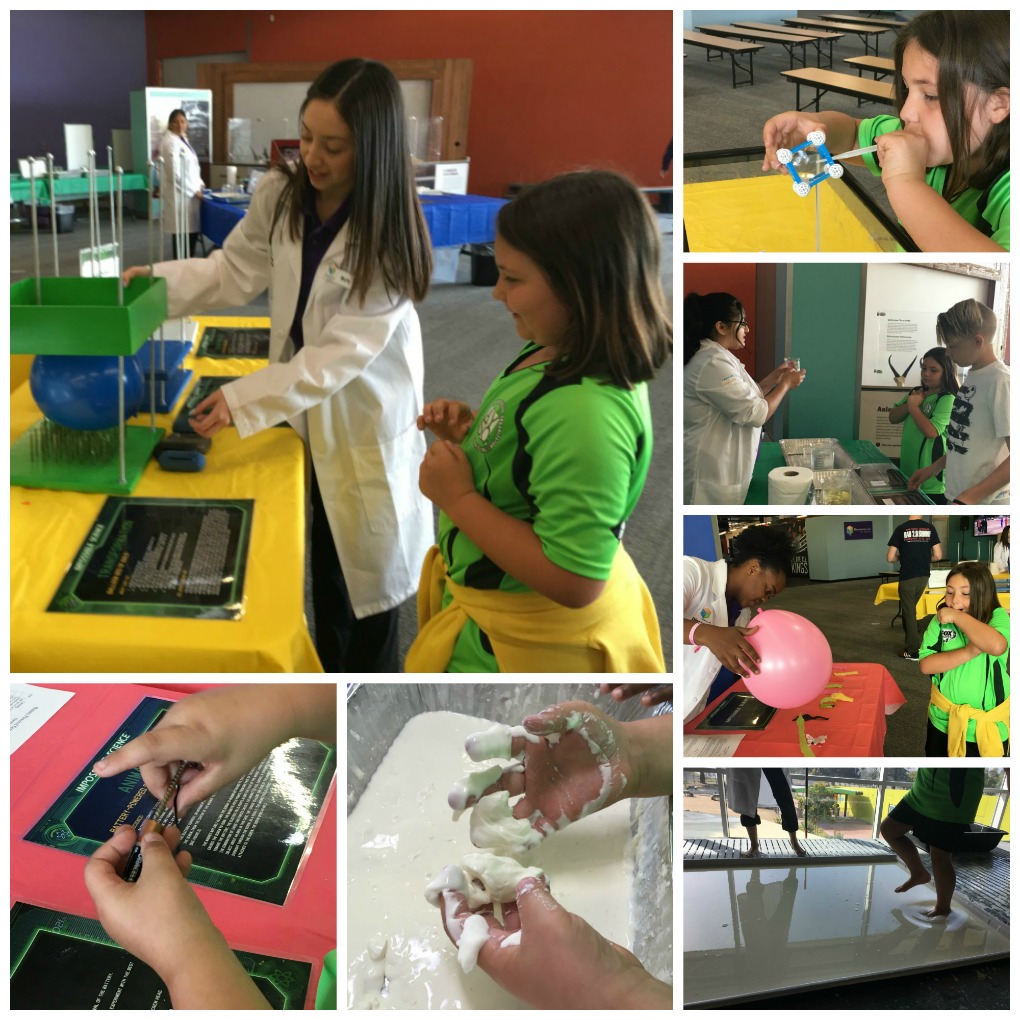 "The world wasn't shaped by our answers, it was shaped by our questions.  I didn't become a magician to trick anyone, I want to inspire wonder.  Wonder changes the world."  -JASON LATIMER
More information:
For more information about the Discovery Cube LA
Check out the Impossible Science Lab
For information and videos of Jason Latimer