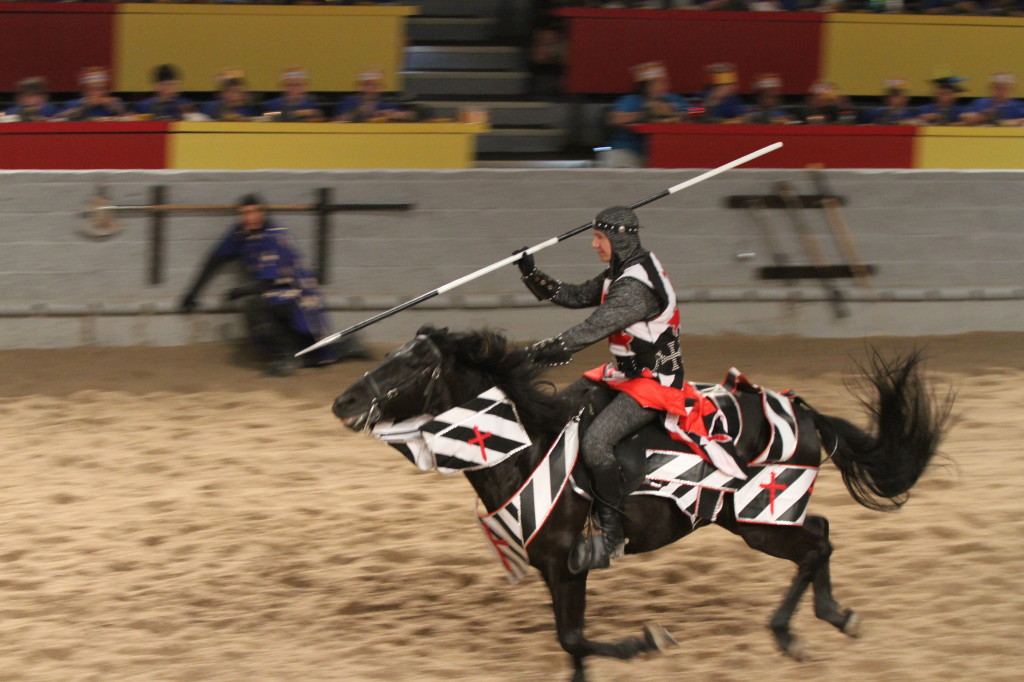 Help The Hungry and get a Medieval Times Discount Ticket
Living in Orange County we are so blessed to be surrounded by so many wonderful non-profit programs that give much needed help to the less privileged. One of the most community driven non-profits that equips front line partners with resources to serve vulnerable children and families is "Giving Children Hope". They have partnered with The Orange County Food Bank and Medieval Times to  crusade against hunger.
From now through February 28, 2015, the Buena Park castle will offer a special discounted rate of 45% off adult tickets* and 25% off children (12 and under) tickets* to any guest who donates a non perishable food item to the Buena Park castle. Last year, nearly four tons of food was raised for the needy.
Call 1-888-WE-JOUST (935-6878) or visit www.medievaltimes.com for information on the food drive and reservations.
*Valid for all shows through February 28, 2015. Discount valid off full priced admission only. Must present a non-perishable food item for each admission. Upgrades are additional. Discount code FOODWEB must be mentioned at the time of booking and is not applicable to past reservations. Only valid at the Buena Park (California) castle.