Last weekend my sister Keri and I decided to go to Dark Harbor at the Queen Mary. This was our first time going to Dark Harbor. As a lot of you know I am a paranormal investigator with my team the Paranormal Housewives (www.paranormalhousewives.com). So I love all things scary and spooky. I was super excited to see what this was like. I wanted to be scared!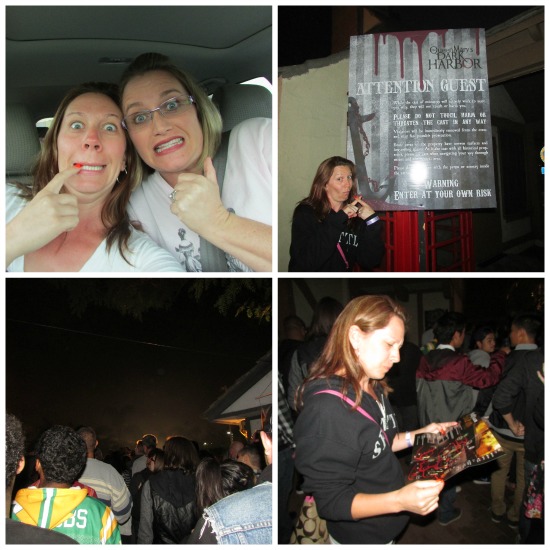 When you first get there you drive in and see the spectacular Queen Mary herself. She is very haunted (real haunted….not fake haunted) and beautiful. We got through the security checkpoint, read the rules and then got a map. Keri spent some time looking at the map and seeing where everything was. We got there before it opened so we had to wait at the entrance with all the other people. We went on Sunday and I was so surprised to see all the people who came out on a Sunday night. It seemed like a good crown and we were all excited to get in and get our scare on!
DARK HARBOR AMBIANCE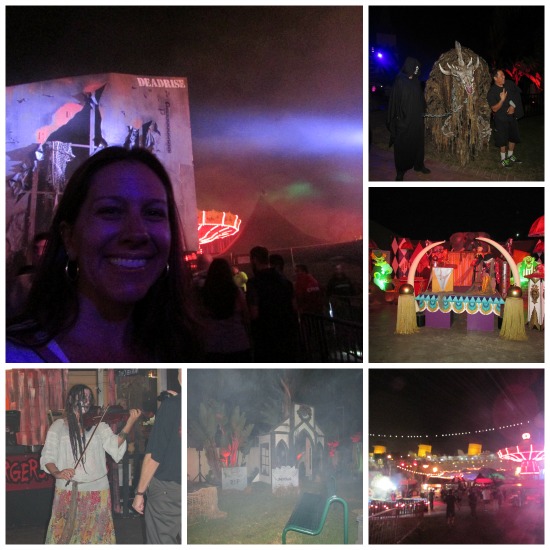 When you first walk through the gates there are monsters EVERYWHERE! They pop out at you from the shadows, from the food places and even from just walking past you. There are screams to be heard throughout the place. They also have these monsters called Sliders. Sliders run and slide toward your feet really fast. They leave a trail of sparks behind which is super cool to see. These guys come out of nowhere and leave just as fast as they came. There was a monster playing the violin and she was SUPER good! Here is the video of the violin playing monster:
DARK HARBOR MAZES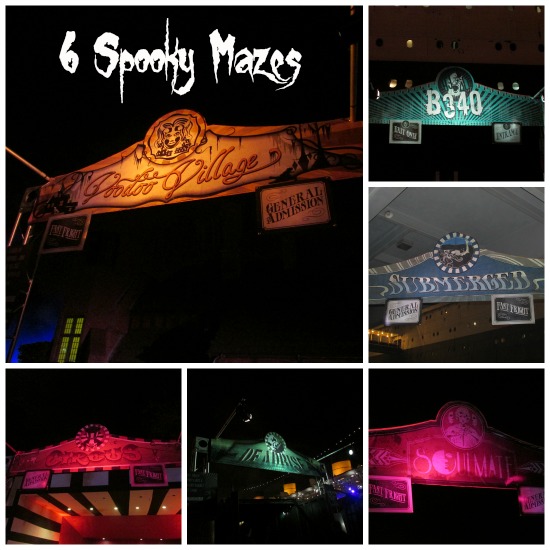 There are 6 mazes to choose from. They are all a different themes and they are all scary! When Keri and I go through the mazes we hold hands, link arms and plow through. We scream a lot and laugh a lot more. 3 of the mazes are actually on the ship which makes the creep factor a 10! Going through a scary maze on an actually haunted ship just makes it all the more exciting! Here is my reaction to our first maze we went through called VooDoo Village and Keri's reaction through the maze Dead Rise.
Here are some new friends Keri and made while going through the mazes: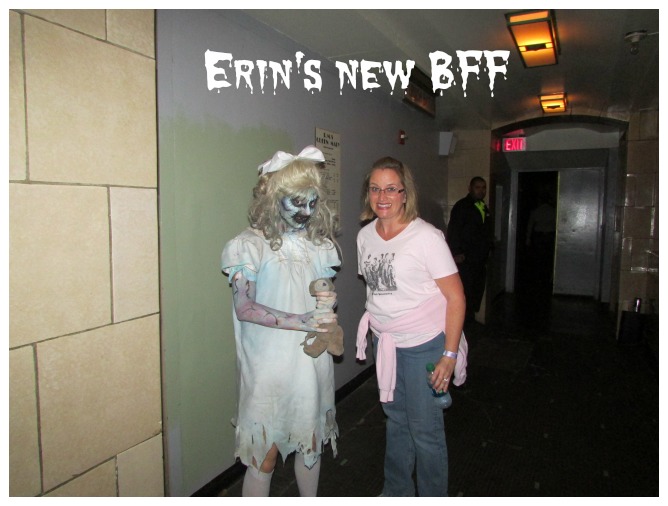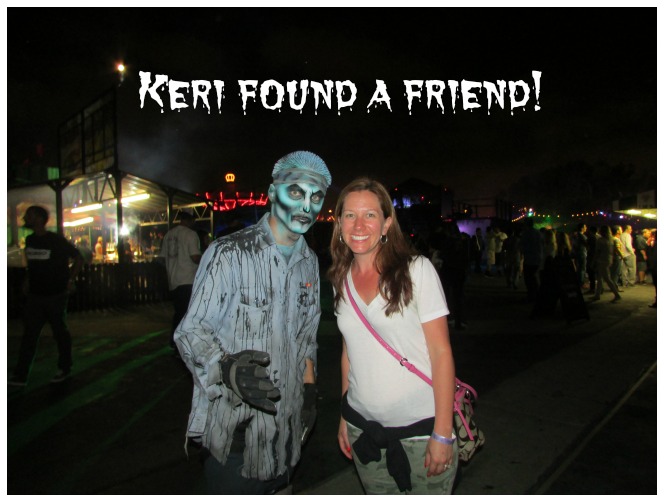 DARK HARBOR FOOD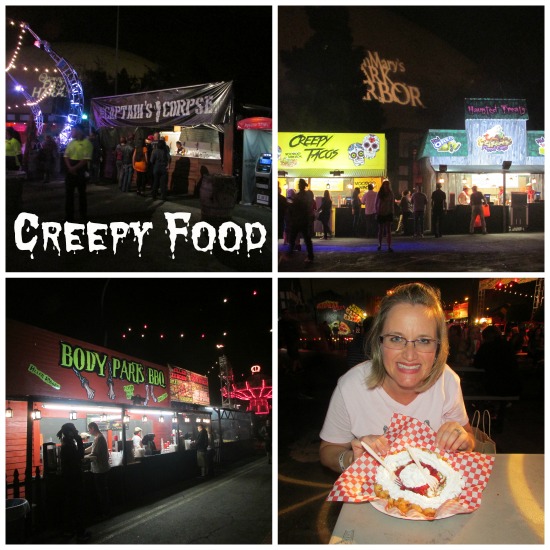 The food choices at Dark Harbor are awesome! We found the Body Parts BBQ, Creepy Tacos, Haunted Treats (which we got the Funnel Cake) and wash it all down with a cocktail from Captains Corpse. The food was delicious and made right on the spot so it comes out piping hot. You can also smell the delicious smells throughout the whole place.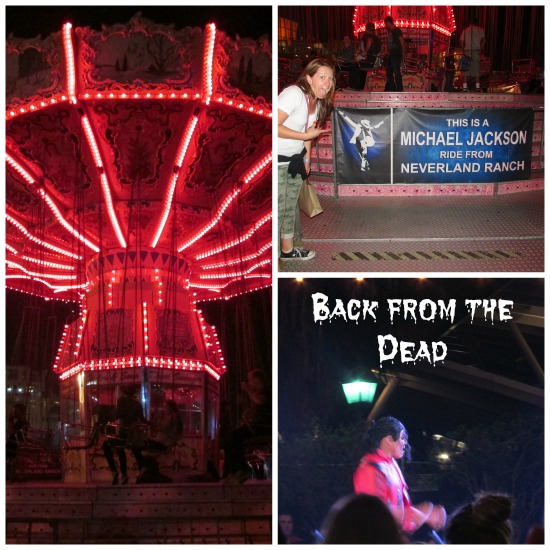 So here is where it gets even creepier….they had the actual Swings ride from Michael Jackson's Neverland Ranch! We also saw the King of Pop himself make an appearance on their stage.  He performed some of his hit songs and boy did he sound good for being dead! He looked the same though……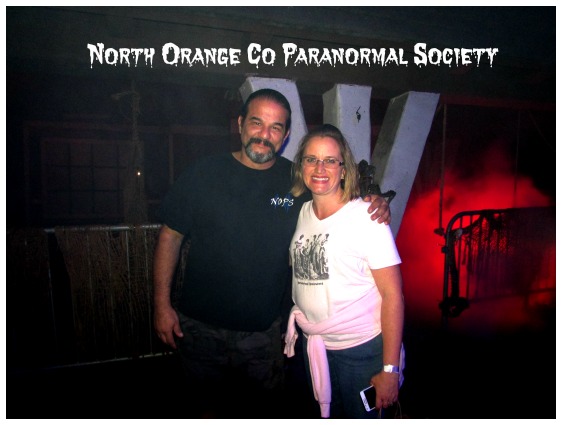 And of course I knew I couldn't come to one of these things without running into someone from the Paranormal Community. As we were leaving I saw my friend Jim Van Eeckhoutte. He is with the paranormal investigative team NOPS (www.NOPS.us). The North Orange County Paranormal Society. He loves Dark Harbor so much he gets the Pass that can get him in every day! And I have to say we had so much fun that Keri and I might get that pass as well.