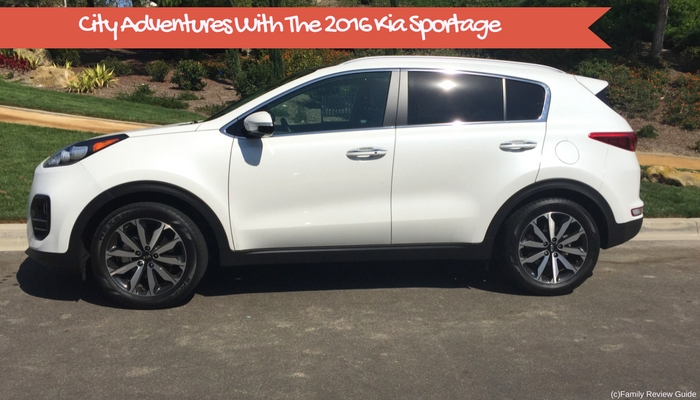 I recently had the opportunity to test drive the new 2016 Kia Sportage, and was blown away with all the luxury features! For a compact crossover SUV, this little package has got it going on! During the week we had the Kia we drove it all over town and not only did it keep up with us, but it was super fun to drive, easy to park and I loved how sleek it looked. Let's face it, 3 kids can make a lot of mess between soccer cleats, tennis rackets and wrestling gear but this car held it's own.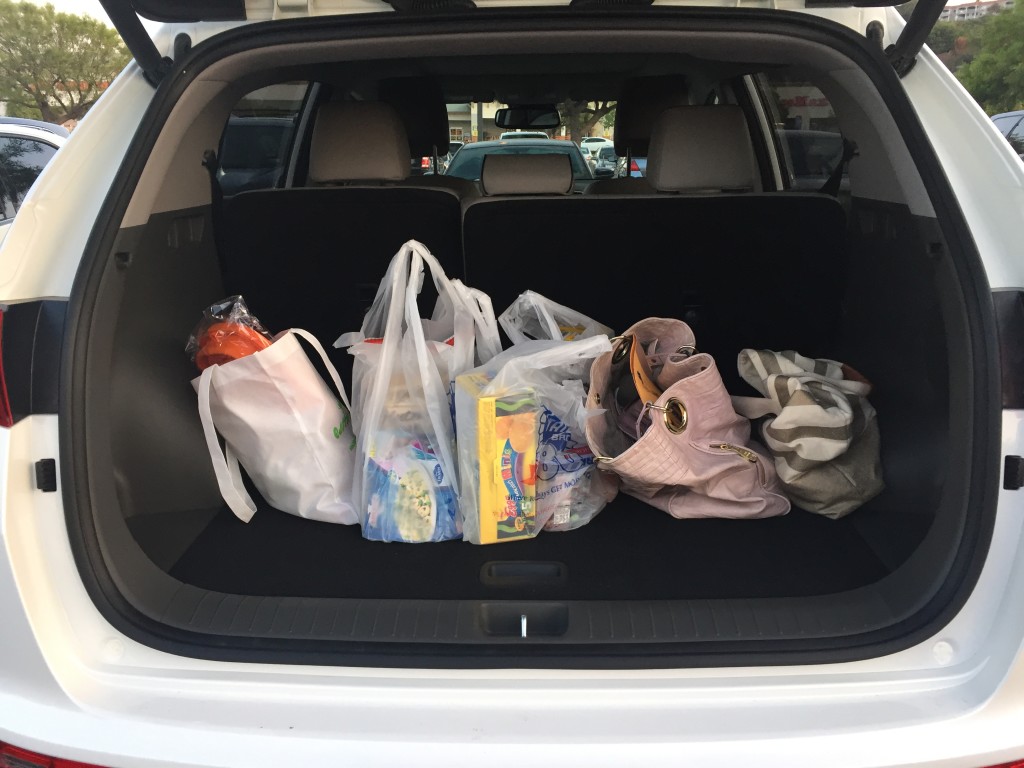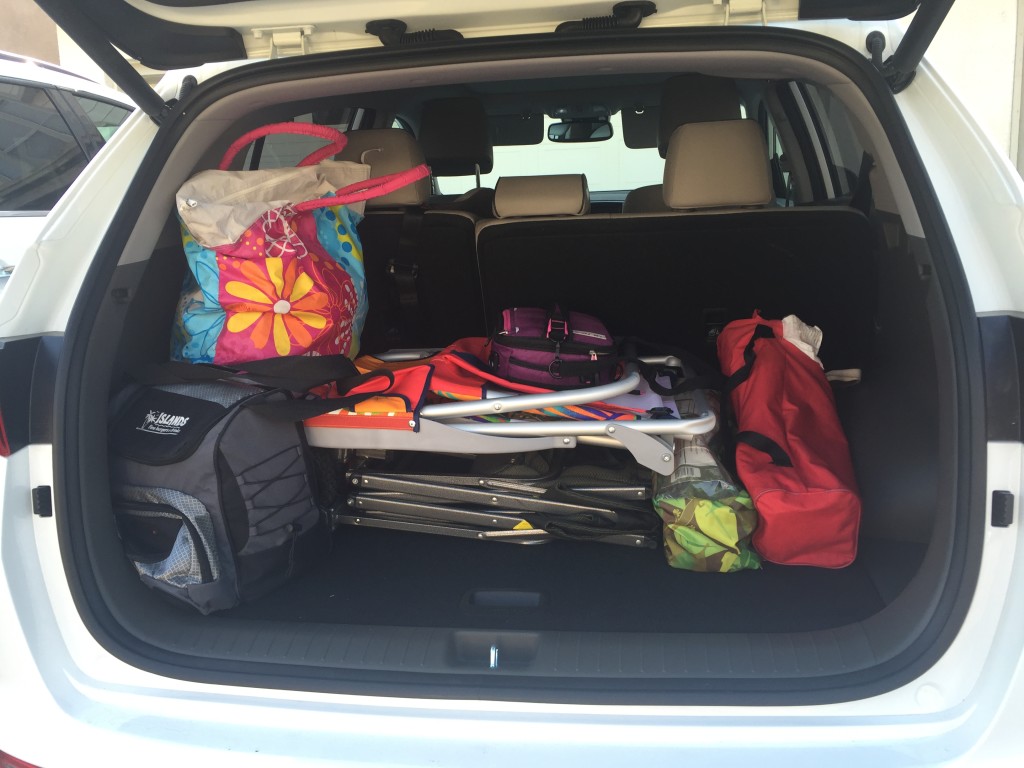 I really enjoyed the roomy space in the trunk as well as the split seats. I like being able to make more room for things without compromising space.  My favorite feature was the compartments for groceries in your trunk. How remarkable is that?! Beacause who needs cantaloupe falling out of the trunk? Not this mom!
Kia has continually focused on safety and The Sportage's new optional front crash prevention system earns a superior rating. The SUV avoided a collision in both the 12 mph and 25 mph IIHS track tests. The system also includes a forward collision warning component that meets National Highway Traffic Safety Administration criteria.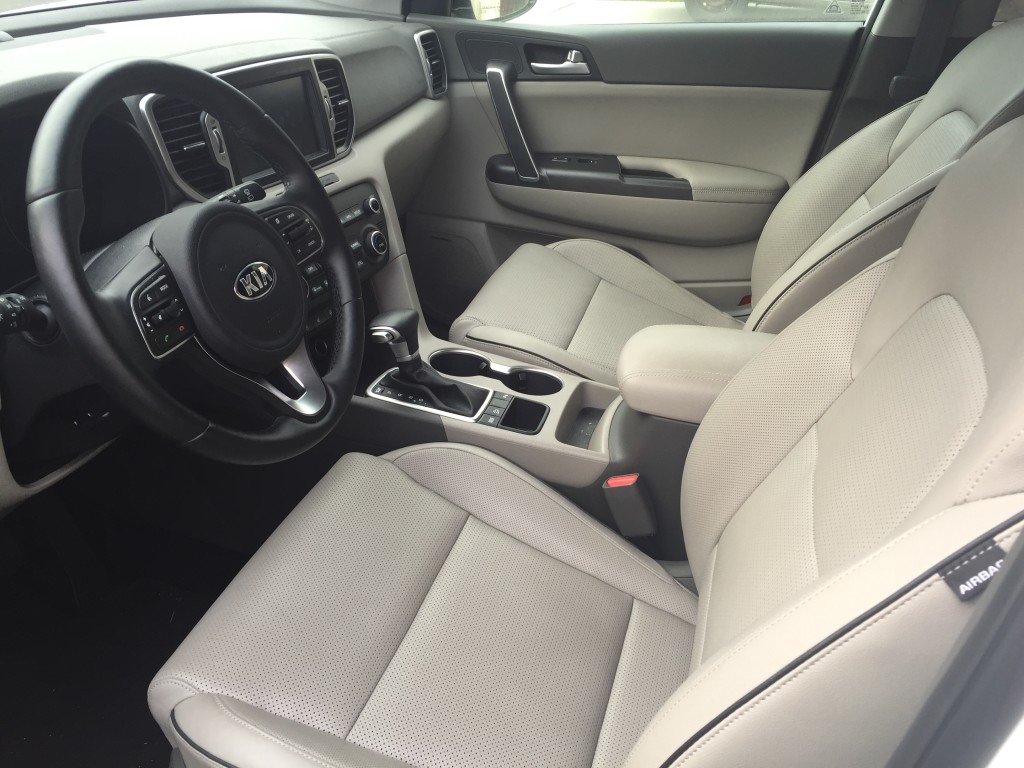 A comfortable ride is extremely important to me and The Sportage comes equipped with breathable leather seats. Everything from the dashboard to the cup holders was in perfect alignment. I liked how the  all the buttons i needed for volume control, cruise control and blue tooth were right on my steering wheel making it safer for me as I did not have to take my eyes off the road.
Interior of 2016 Kia Sportage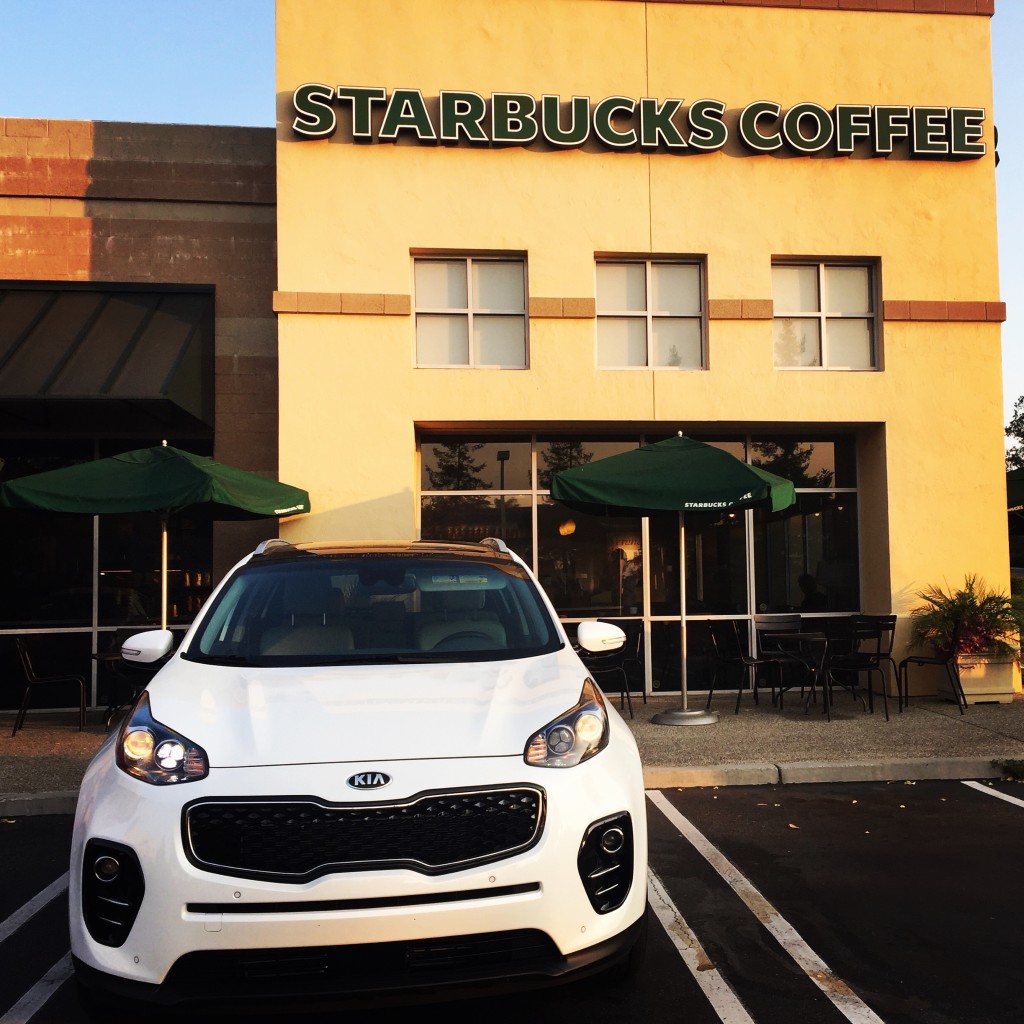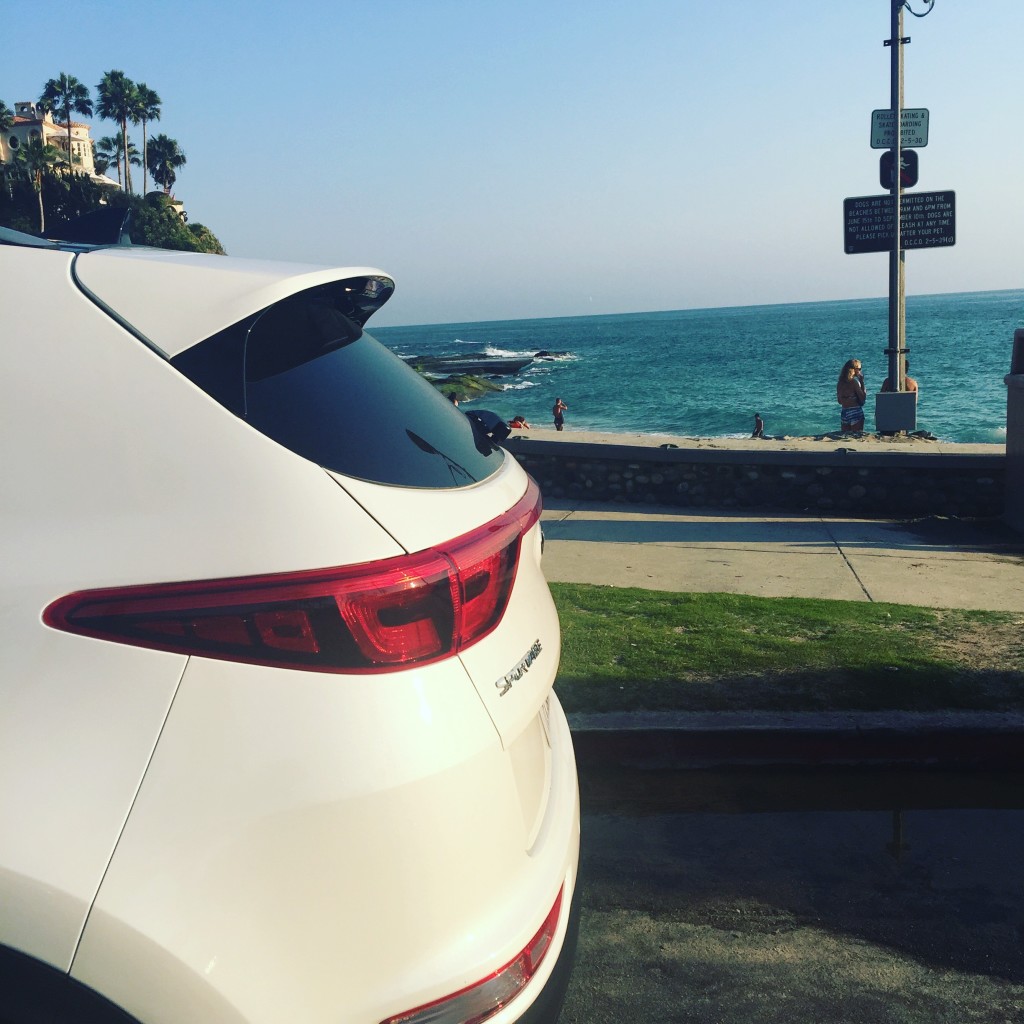 I even took the Kia Sportage on a mini road trip to Manhattan Beach. It handled the freeways so well and I could have driven the 405 all the way into the valley. I stopped briefly at a Starbucks and I just had to take a picture because the Sportage looked like it was beaming!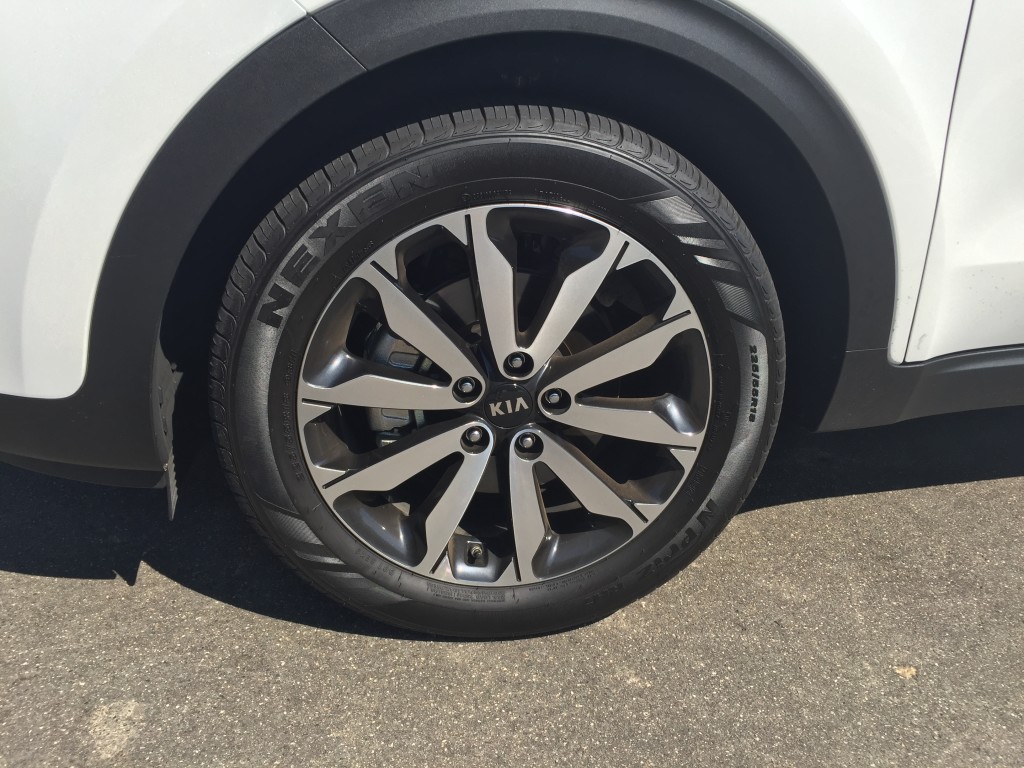 After a week and a half driving the Sportage, this is what the tires looked like. They looked nearly brand new. The LX package an be equipped with the Popular package, which adds a trip computer, rear spoiler, rear backup sensors, roof rails, a rear backup camera, touch screen audio, auto headlights and the UVO system.
Don't miss out on the Kia Holidays sales event. Purchase select vehicles and make no payments for the first five months, with the first two months on Kia.