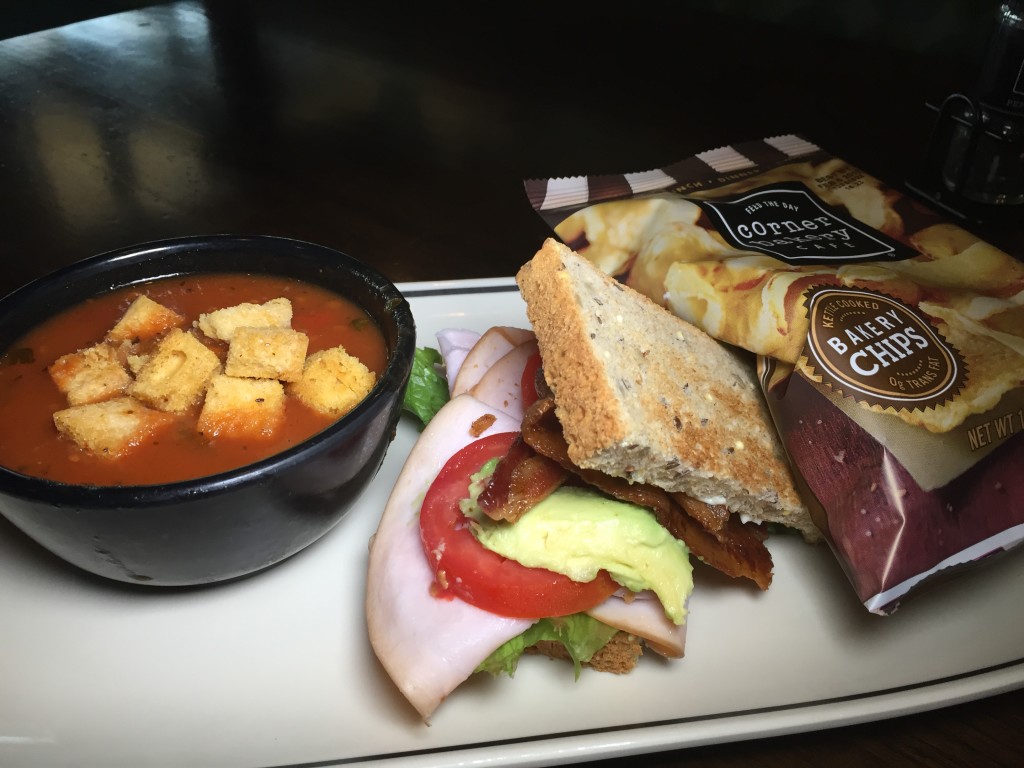 Guests at Corner Bakery can now create their own perfect lunch or dinner by selecting two of their favorite menu items. The great thing about Corner Bakery is you order at the counter so it's quick if you are on a tight schedule. Plus, there are options for every taste bud. Sandwiches, soup, flat beads and salads. Following are the choices you can pick from for the Choose Two items:
Choose Any Two menu items include:
Half Sandwich or Half Panini; like the guest favorites Chicken Pesto Sandwich or Chicken Pomodori Panini
One Grilled Flat; select from four flavorful varieties
Cafe Handcrafted Pasta; with options ranging from Pesto Cavatappi to Mac & Three Cheese
Cafe Fresh Salad; like the Chopped Salad, all made with only the freshest ingredients
Cup of Soup; homemade and slow-simmered soups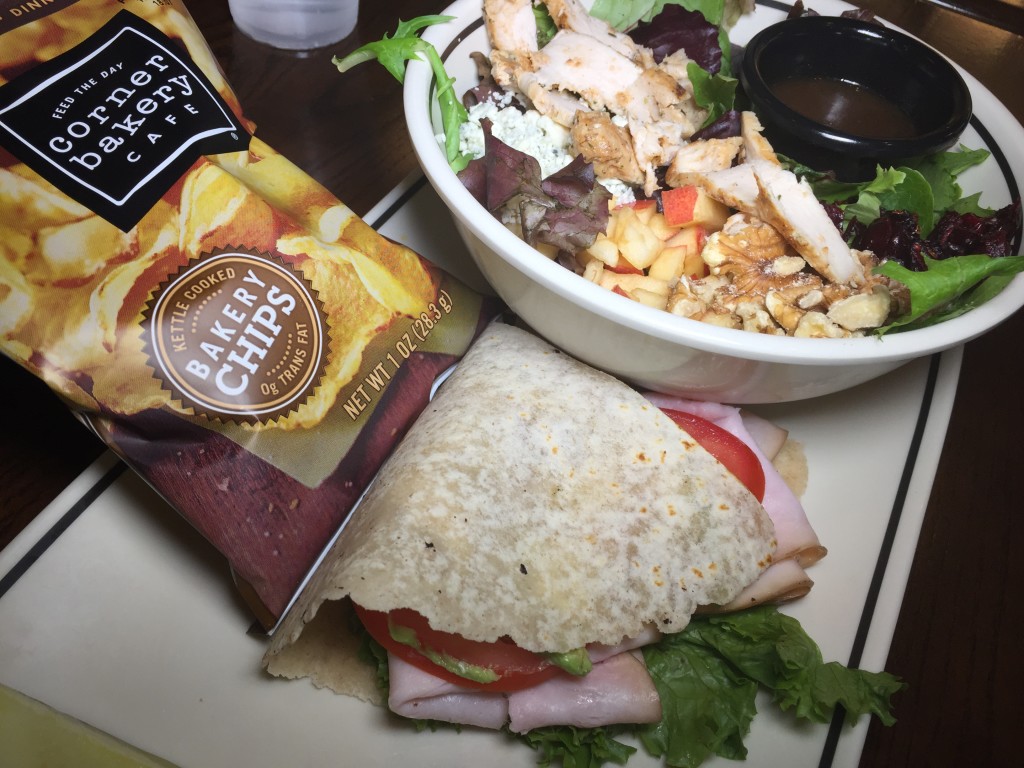 The salads are big and always green and fresh. Plus their soups are made from scratch and there are several to pick from. I also like that you can order carrot sticks in place of potato chips.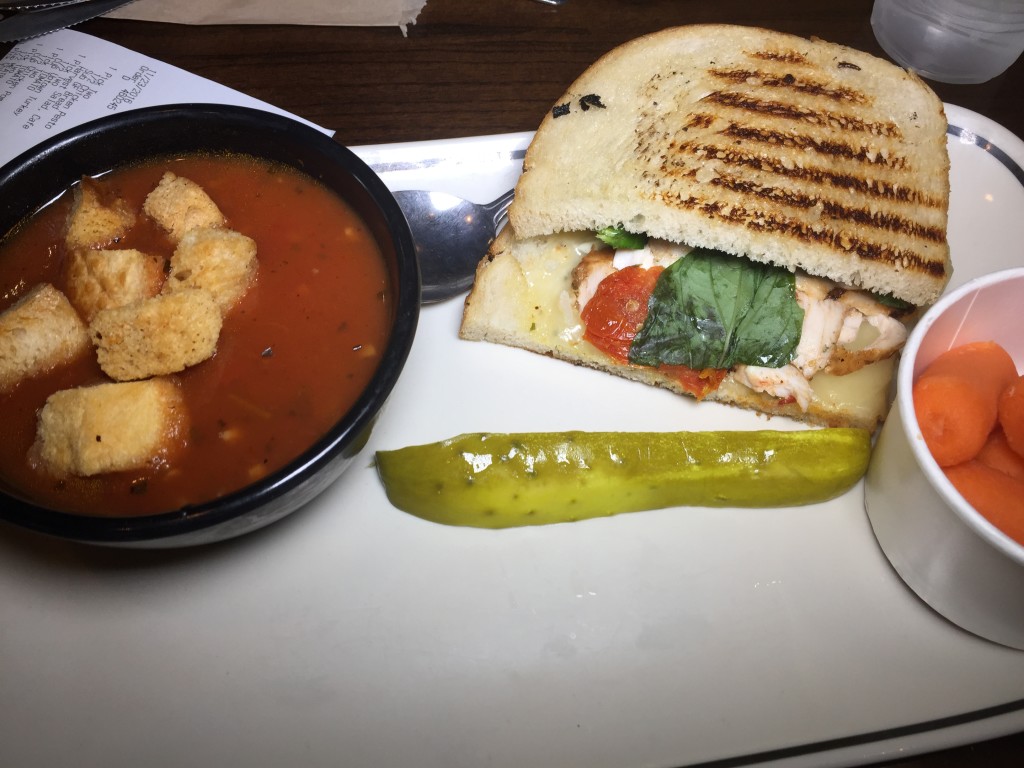 For more information visit Corner Bakery on Facebook.