This is a guest post by Ariella Philpot.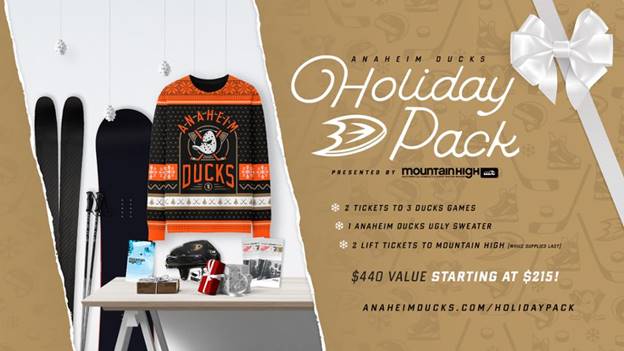 Go Ducks! On Sunday December 11, 2016 the Anaheim Ducks had a home matinée game against the Ottawa Senators. The special theme for the afternoon game was Star Wars night, and so as you can imagine the arena was filled with a fun Star Wars atmosphere. Fans were allowed to dress in Star Wars costume, and Storm Troopers seemed to guard the front arena entrance. Pre-game Star Wars played on the jumbotron. During the game opening the introduction video was also Star Wars themed, the power players were all decked out in Princess Leia costumes, and iconic music from the movies and additional movie clips were played during breaks. The Ducks prevailed with the score ending in a 5 to 1 win. Woo Hoo!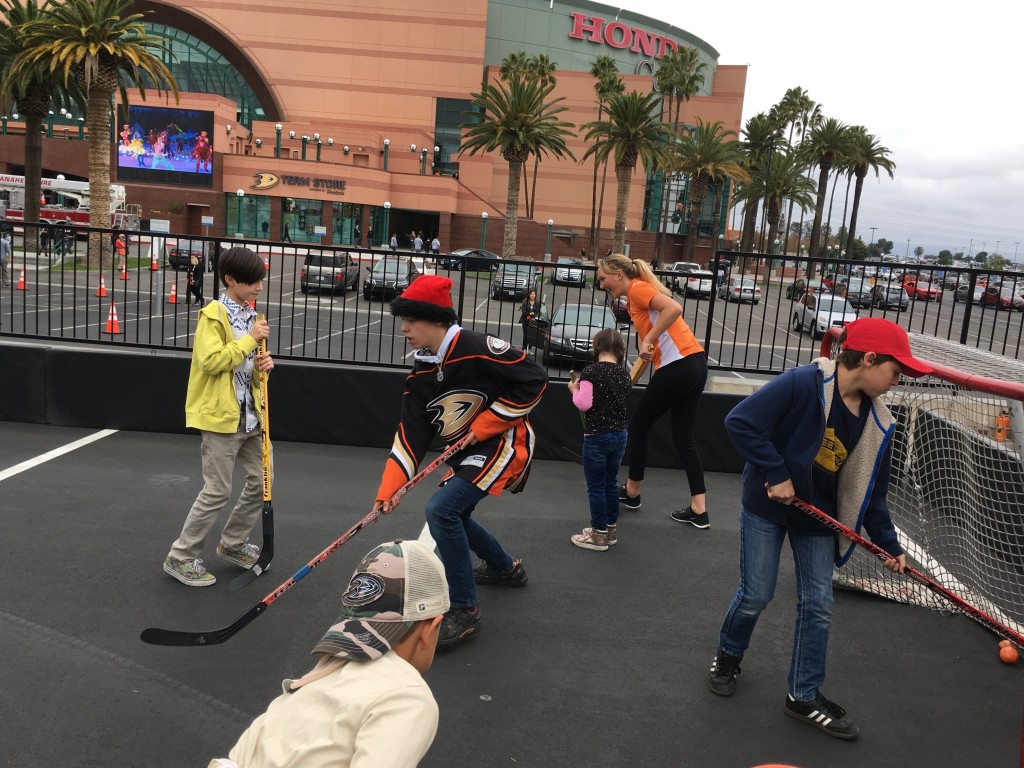 Before the game got started, if you arrived early, a pre-game Hockey Spot was setup outside in the parking lot where young hockey fans (kids) had the chance to try street hockey, play hockey table games, a Ducks themed bounce house, and a chance to try making a goal shot. Tons of interactive fun for the little ones.
The Anaheim Ducks also have an amazing holiday offer available right now, The Holiday Pack. Are you a Ducks fan? Do you know a Ducks fan? If so, this offer is too great to pass up. The holiday pack includes: 2 tickets to 3 games, and an Anaheim Ducks Ugly holiday sweater. The first 500 packs sold will also include 2 lift tickets to Mountain High (date restrictions do apply). Holiday Pack pricing does vary based on game pack selection and seating, pack prices start at $215. Please see the Ducks website for availability and pricing.
https://www.nhl.com/ducks/tickets/holiday-pack