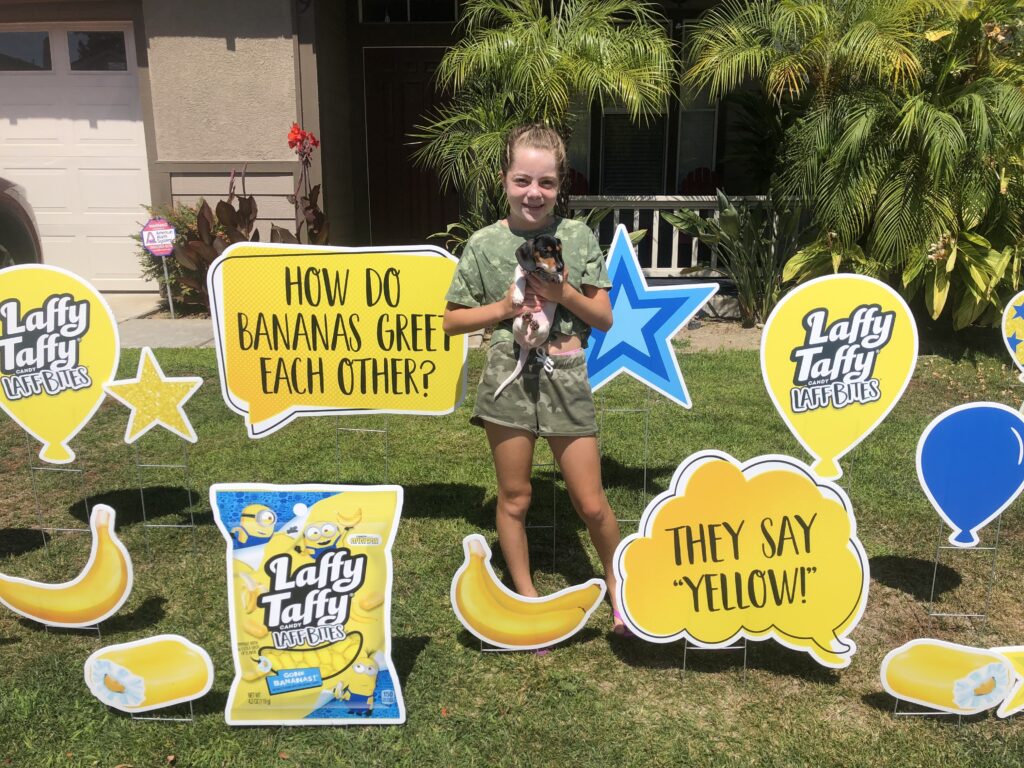 Ever heard of the saying that people come into your life for a reason, a season, or a lifetime? Well I have a friend whom I have known for almost 10 years and she will definitely be a lifetime friend. One day last week I came home to my yard totally decked out in Minions and Laffy Taffy. (For their new Laff Bites promotion). The lady from Card My Yard really put a lot of attention into the detail and where to place every stake so that the design flowed nicely. It was amazing and it totally made me smile.
This particular design was about the new Laffy Taffy bites that are now on the market. Laff Bites are poppable Laffy Taffy with an extra flavor drop inside wrapped in a hard, candy shell.
** While my particular yard greeting came with candy and a joke book, regular "Card My Yard" set ups do not.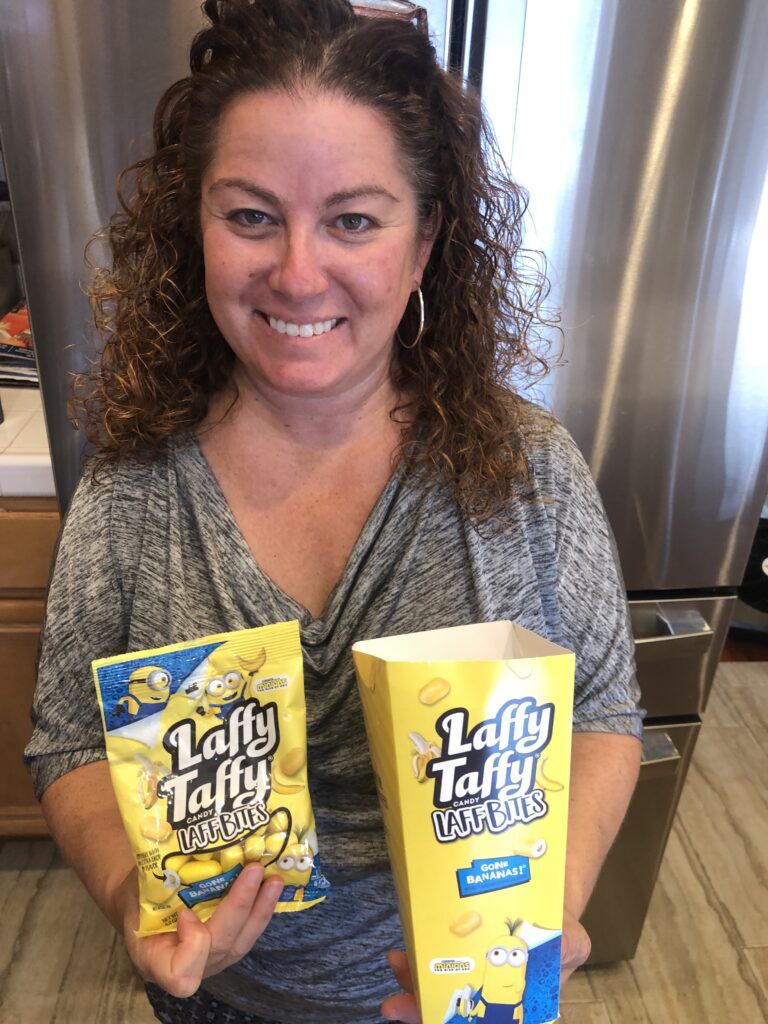 Even our new puppy liked it!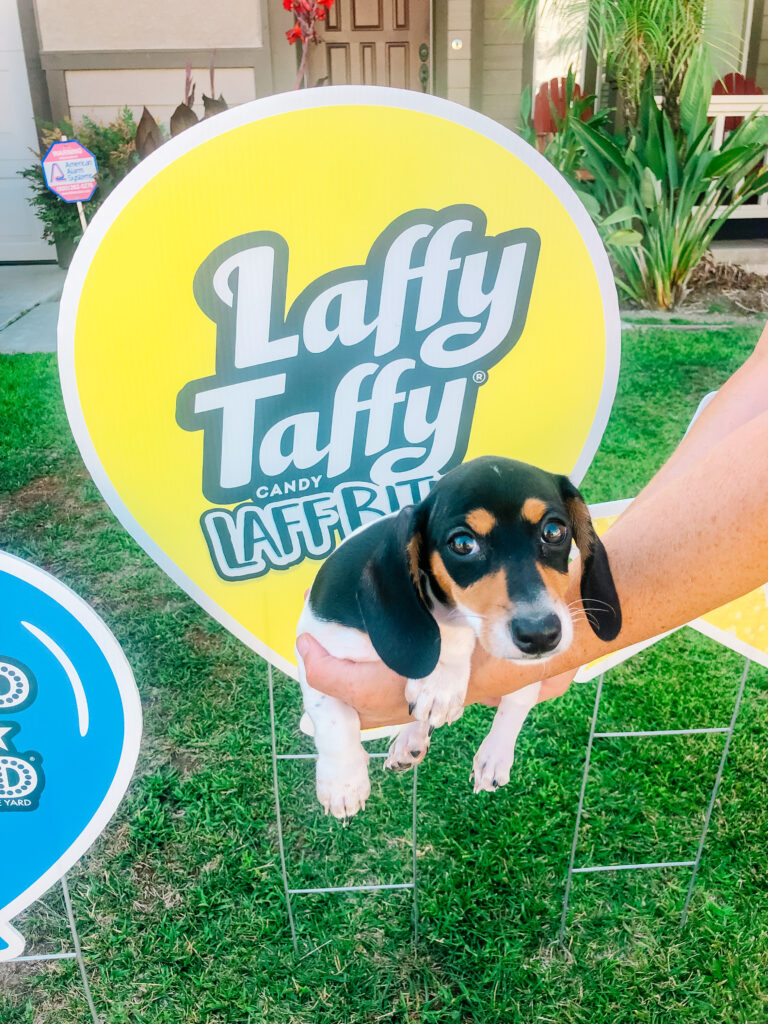 My favorite were the banana jokes. I could have done a stand up comedy routine with that book!
About Card My Yard
Card My Yard is the original yard greeting service that specializes in making your BIG day even BIGGER. Prices start at around $100 and go up from there.
Price includes set up and take down of your personalized greeting. Orders may be subject to delivery and rush fees. Once they have processed payment you don't need to do anything else except enjoy your front yard for 24 hours….and send them a picture if you'd like. #cardmyyard
For more information visit Card My Yard on Facebook and Instagram.