I was invited to The Honda Center to attend a media event and watch the show. All thoughts and opinions are my own.
Once a month I take my 11 year old son on a date. Just the 2 of us. It's a great way to catch up, see what's new in his world, and bond over some junk food. This month I was offered some complimentary tickets so I took him to The Honda Center in Anaheim too watch the "LiftMaster Chute"  – A  professional Bull Riding competition. He had never been to one before so he was definitely excited for some action. The show's star was "Bushwacker", an 8-year-old, 1,700-pound beast, a bull so dominant that a selected Professional Bull Riders cowboy could earn a $25,000 bonus if he can stay atop him for eight seconds.
When we first arrived we attended a pre-show event upstairs at The Grand Terrace".  The Sunset was absolutely breathtaking.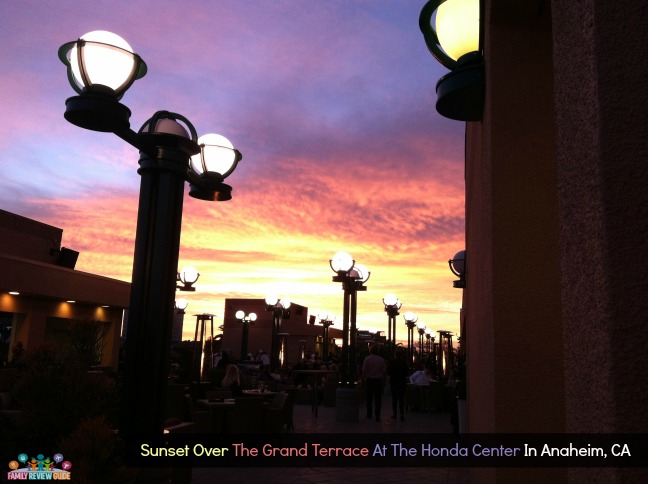 They had an awesome Mechanical Bull that my son rode, amazing food, and we met Gene Simmons from the band Kiss. Here is a picture of me with some of the riders. I would be lying if I said I wasn't slightly excited  at the time of this picture.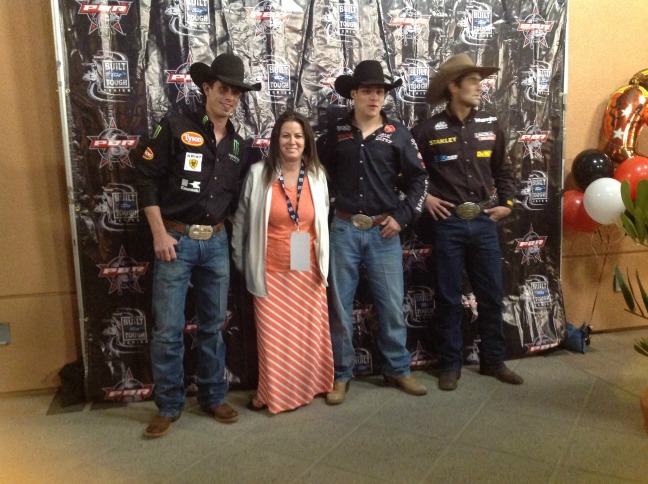 Gene Simmons doing a press interview. He was such a good sport and even got on the mechanical Bull!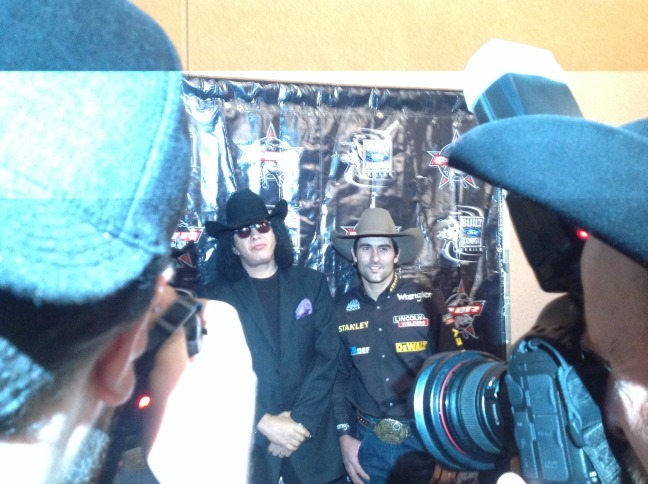 After the pre-party we took our seats to watch the show. They were front row seats so we got to see everything up close and personal. And when I say up close I really mean up close. So close that they had to come down and tell us to sit back in our seats and don't lean forward. Yikes!

It is really hard to explain exactly what you see at a Professional Bull Riding Event so I am going to show you some video so you can see for yourself. Enjoy!
Even the Famous Rodeo Clown Flint Rasmussen was enjoying himself! He is so fun to watch!
My son and I had so much fun and we shared so many laughs and smiles together. When we were walking back to the car all he kept saying was "That was so much fun". "That was SO much fun".  I just love making him happy! I highly recommend taking your kids to see this show. Check their schedule here.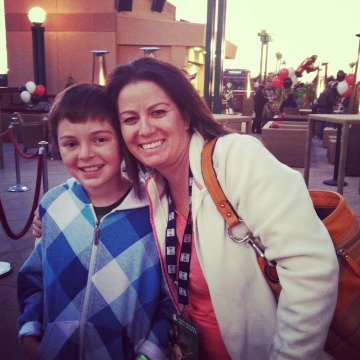 Bull Riding Fun Facts
There are 7 pieces of equipment that Bull Riders Wear. They are:
Glove
Rope
Spurs
Vest
Chaps
Head Gear
Flank Strap