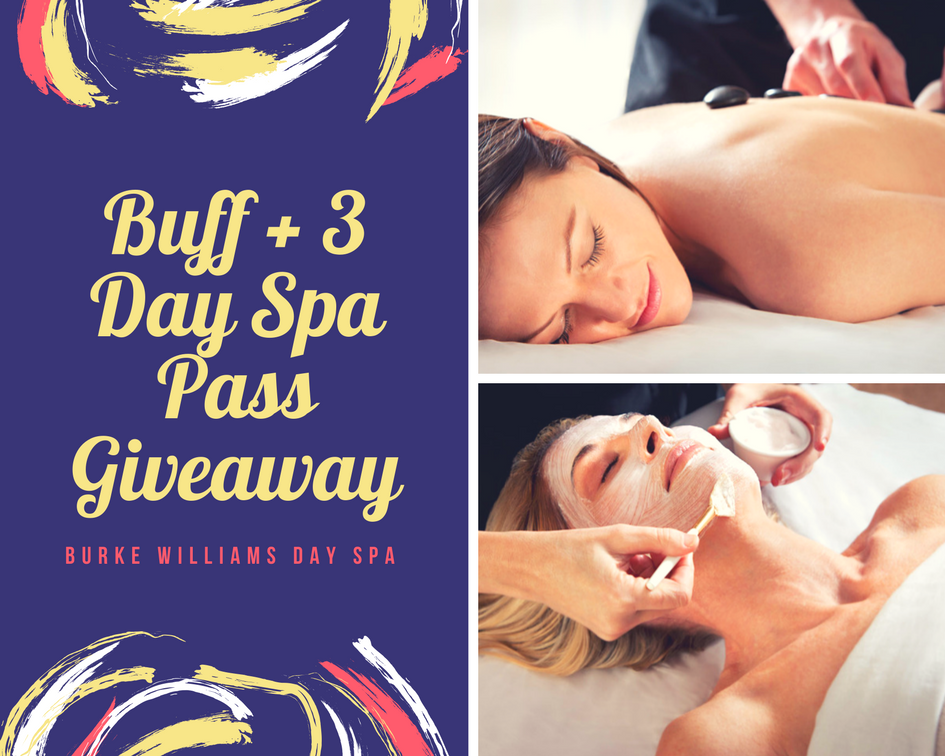 Staying rejuvinated as a mom is quite a challenge. With kids, work and a traveling husband sometimes my days feel like they blend right into one another. I try to schedule a massage once a month because they help me feel human again and fortunately Burke Williams has some amazing specials currently happening. If you have never been to a Burke Williams I highly recommend you visit. It's like an oasis of tranquility that will fresh your mind, body and spirit.
Now through the end of March guests can receive special pricing on the Radiance Facial and enjoy a Pure Relaxation Massage with the deep penetrating heat of Hot Stones and save 20%.
Radiance Facial
The right side is prior to the Radiance Facial. The left side is refreshed and brighter.
Want smoother, brighter skin? Try the Radiance Facial featuring revolutionary micro-technologyCombining the most powerful treatments from H2V with micro-current technology, this next generation facial infuses Vitamin C deep into the layers of your skin, stimulating collagen production and cell turnover. Perfect for repairing sun damage, our Radiance Facial leaves your skin firmer, brighter, and smoother, for a more youthful appearance.
Hot Stones
Melt away tension with the ultimate massage tool. Hot stones help your therapist to further relax tight muscles, ease stiffness and increase circulation. Healing, detoxifying and restorative, enjoy hot stones with our Pure Relaxation Massage.
Monday-Friday through March 27, you'll save 20%
Benefits of a Burke Williams Massage and Facial
Benefits of Getting a Facial:
Improves

Blood Circulation

Exfoliates your skin
Tightens your skin
Detoxifies, purifies and regenerates tissues
Hydrates your Skin
Benefits of Getting a Massage:
Helps with Anxiety
Aids with digestive disorders.
Helps Fibromyalgia.
Helps Headaches.
Helps Insomnia related to stress.
helps Myofascial pain syndrome.
HealsSoft tissue strains or injuries.
Improves sports injuries.
Want to win a Buff + 3 Day Spa Pass giveaway? Enter below and you could be on your way to unwinding and relaxing like you have never done before.