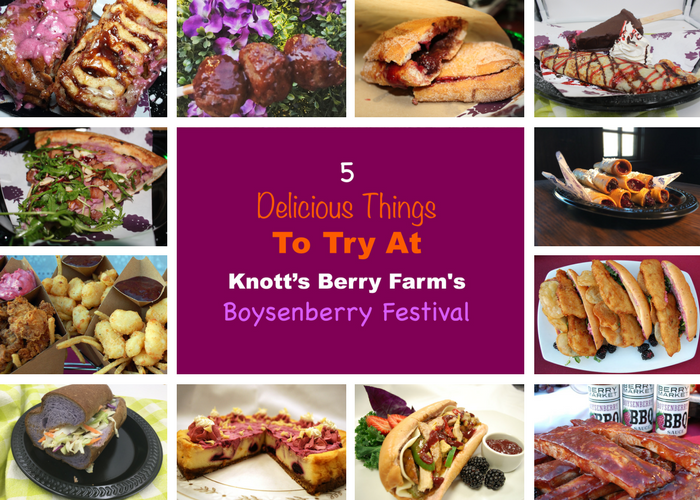 Knott's Berry Farm Boysenberry Festival
The Boysenberry Festival at Knott's Berry Farm is back for 2018 starting March 16th and continuing all the way through April 8.  With so many delicious choices of food you won't even know where to start. So here are some helpful tips:
Get a Boysenberry Bites Tasting Card. They are only $30, and the tasting card includes generous portions of six delectable treats:
Slow Cooked Boysenberry Short Rib  (Location: Inside Spurs Chophouse) – Boysenberry hoisin sauce, buttery basmati rice, chopped green onions
Boysenberry Pierogies (Location: Inside Spurs Chophouse) – Boysenberries, sautéed onions, Applewood smoked bacon, boysenberry sour cream
Boysenberry Cheese Quesadilla 

 (Location: Outside Ghost Town Candy)  – 

Mozzarella cheese, cotija cheese, boysenberry salsa, boysenberry sour cream
Boysenberry Elote 

(Location: Across from Gold Trails Hotel) –  

Corn on the cob, boysenberry mayonnaise, boysenberry butter
Boysenberry Coconut Macaroon 

(Location: Ghost Town Bakery) – 

Dipped in chocolate ganache
Boysenberry Hummus with Grilled Pita Bread 

(North of Sutter's Grill) 

Vegetarian
Boysenberry Sausage on a Bun 

(Location: Outside Wilderness Dance Hall) – 

Freshly baked roll, boysenberry ketchup, relish, mustard
Boysenberry Chicken Wings

 (Location: Outside Spurs Chophouse)
Arrive Early. The Boysenberry Festival is wildly popular and draws large crowds.  Arriving early helps to reduce ride and food wait times and also gives you more time to experience all of the fun.

Purchase tasting cards at Sutters Grill, Pemmican Pickle, the Calico Saloon, the Churro Factory, the Berry Stand at the entrance of Ghost Town, the Ghost Town Bakery and at the Gold Trails hotel.
What are the Boysenberry MUST tries?
What exactly IS a Boysenberry? A boysenberry is is a cross between a European Raspberry, a European blackberry, an American dewberry and the Loganberry. All those beautiful berries make for amazing things to eat at The Boysenberry Festival and here are a few of the MUST tries!
1. Boysenberry BBQ Short Ribs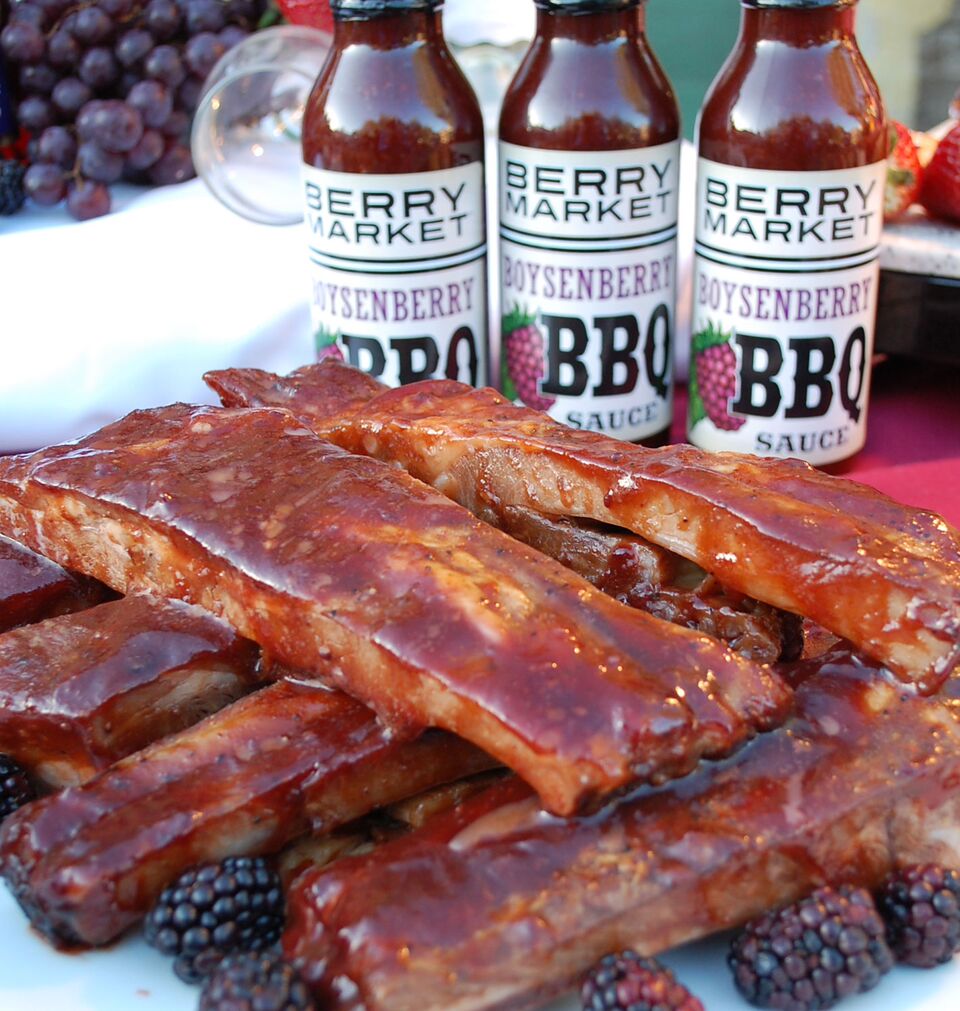 So tender, the meat practically falls off the bone! And you can buy the Boysenberry sauce in the Marketplace.
2. Boysenberry Chicken Wings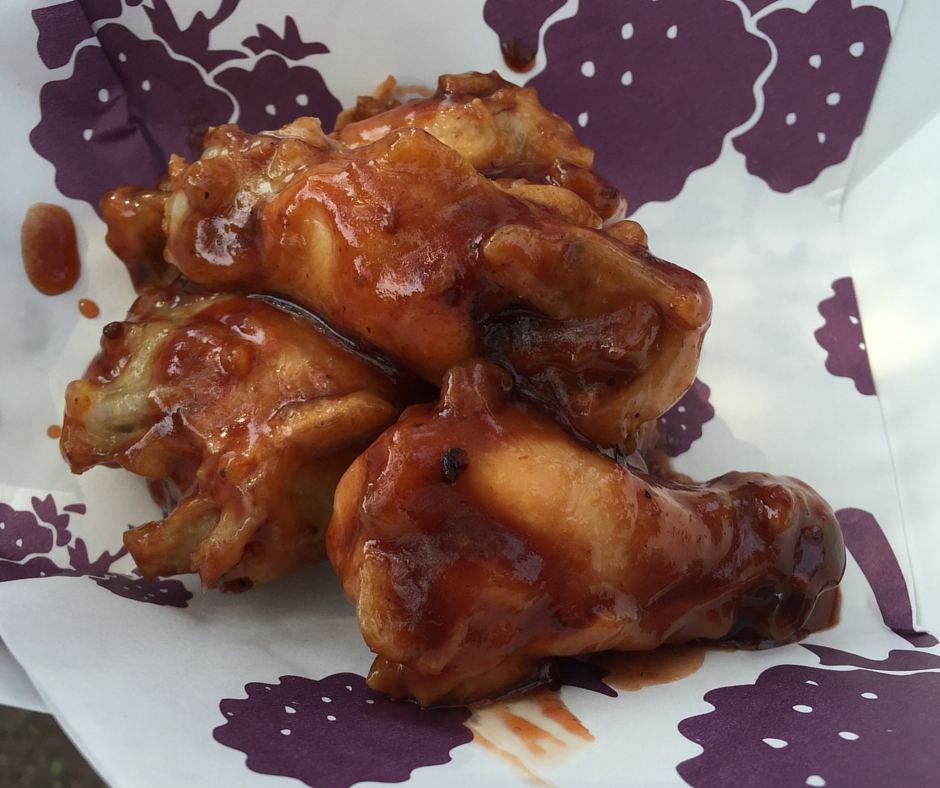 Grab some napkins and sink your teeth into The Boysenberry chicken wings. They are my absolute favorite Boysenberry item.
3.  Boysenberry Fun Stick

The Fun Stick features a piece of deep-fried cheesecake on a stick topped with sweet boysenberry icing. Yummy Yummy!
4. Boysenberry Meatballs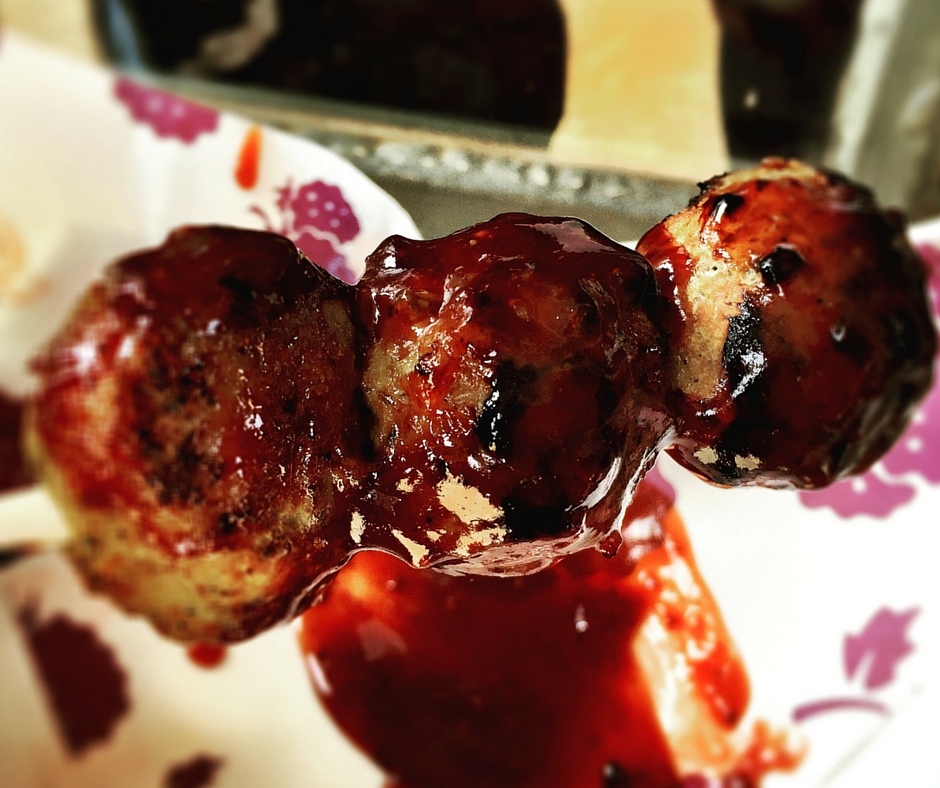 The Boysenberry Meatballs are a delicious protein packed snack on a stick! They are tender and flavorful and I get them every time I go.
5. Boysenberry Fun Bun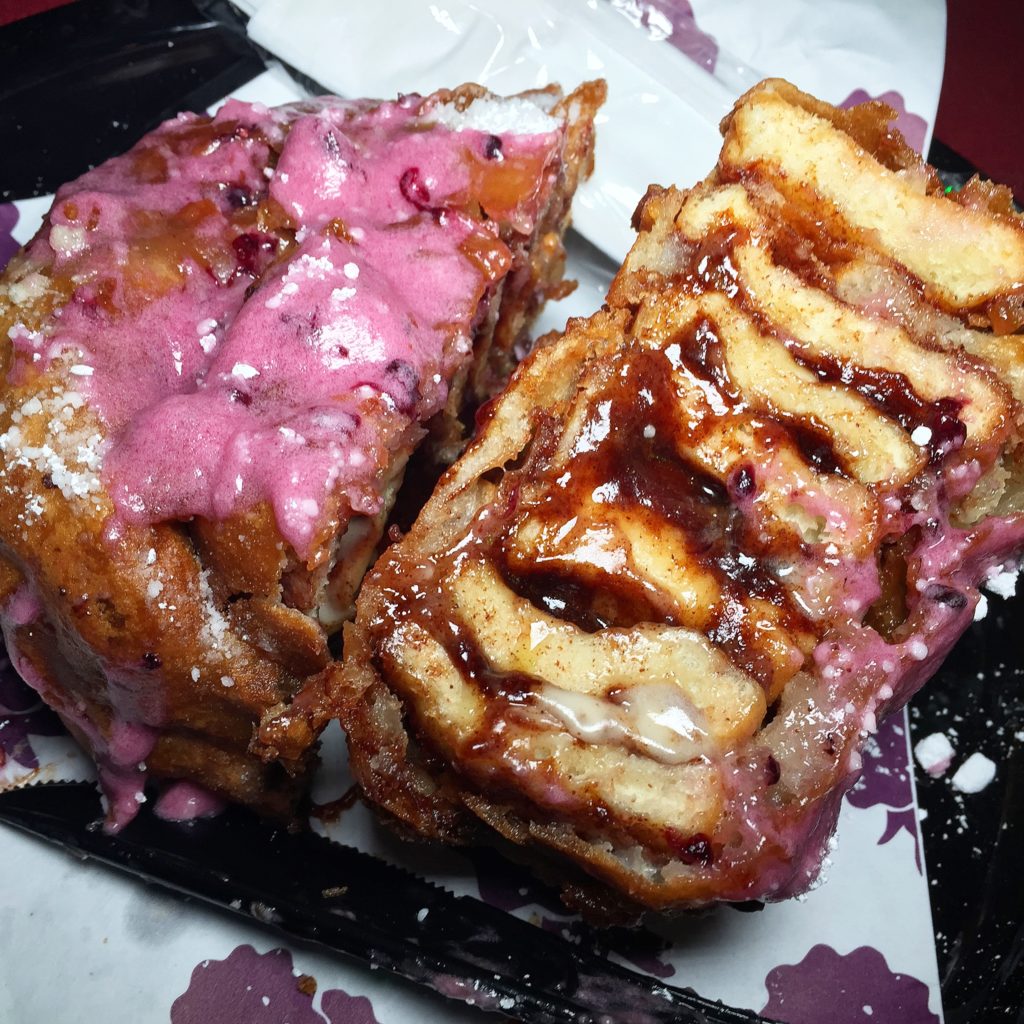 The fun Bun is a deep-fried cinnamon roll with Boysenberry cheese topping and a gooey cinnamon center. It will make your eyes roll into the back of your head.
 Craft beer and wine vendors
And whatever you do, don't forget about the wine and beer vendors! You get a big plate of cheese and fruit that pairs so nicely with all of the wines! It was amazing to be able to try the different varieties and talk to the somliers. They have boysenberry wine, boysenberry cider and Belgium boysenberry beer.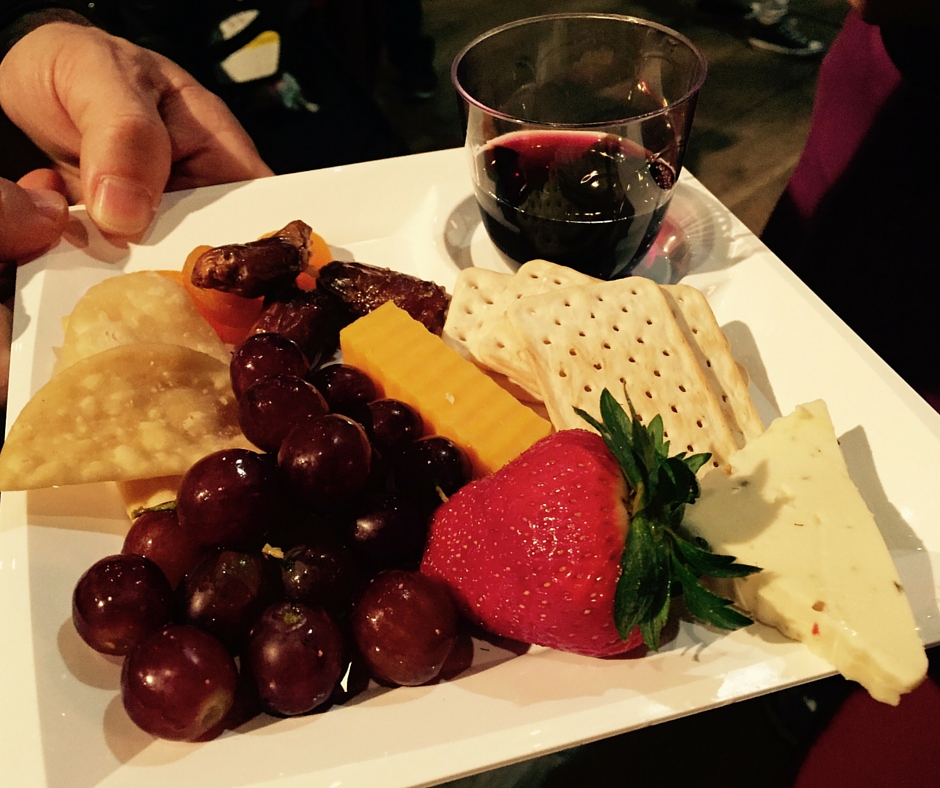 Don't Forget these items!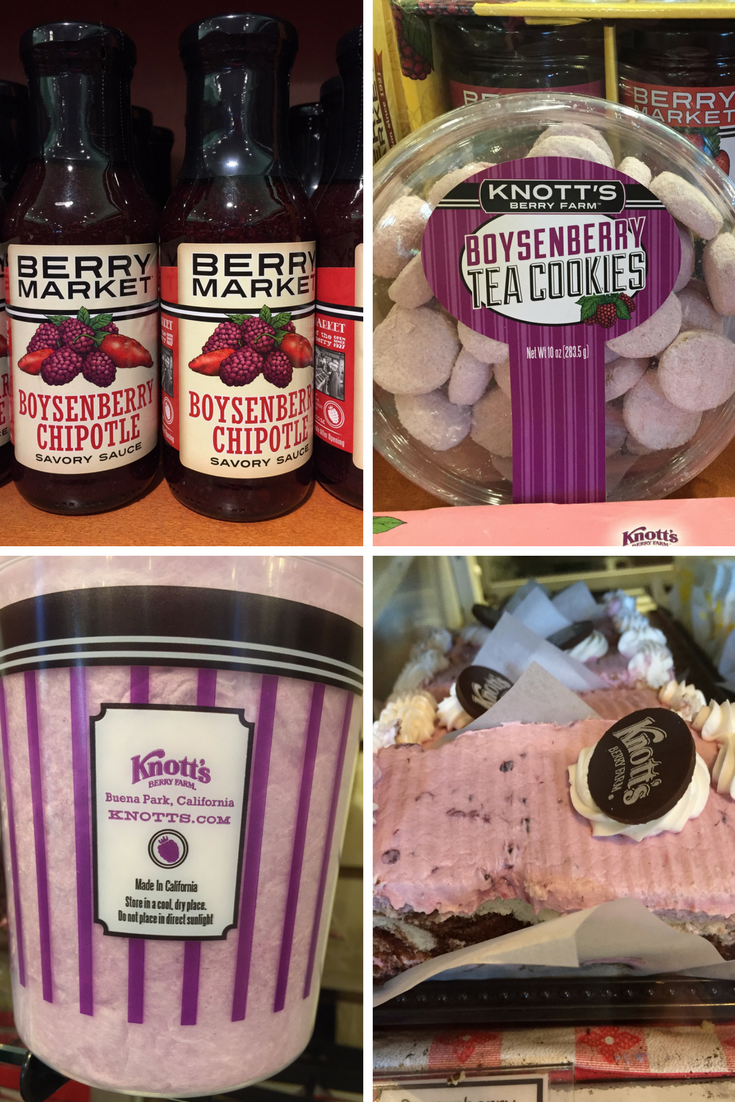 For more information visit Knott's on Facebook and  Twitter