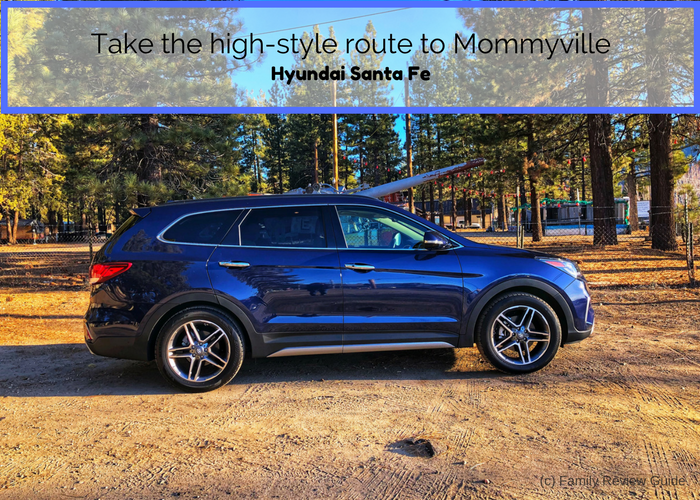 As my kids are getting older I have noticed that my taste in cars is changing too. When I first became a mom I drove a station wagon. Then I upgraded to an SUV. From there I got another SUV and then I ended up with a minivan. While I love the extra space there is something about an SUV that I miss dearly. Perhaps it's the stylish and sleek look or the sporty feel but I have been missing it fiercely.
This past month we had a chance to test drive the 2018 Hyundai Santa Fe and we decided to take it up the mountain to Big Bear. The drive requires us to climb up Highway 330 and the Hyundai Santa Fe took it like a champ! For anyone that has driven it you know how hairy some of the turns can be. However, we felt comfortable knowing that the Hyundai Santa Fe had these safety options built in:
Rear Cross-traffic Alert, Lane Change Assist, Rearview camera, Multi-view Camera System, Lane Departure Warning, Automatic Emergency Braking with Pedestrian Detection, High Beam Assist, Traction Control System (TCS), Downhill Brake Control and so much more. Here are the rest of the safety options.
This is a time lapse of us driving up the mountain.
After we returned from our little get away, I had a chance to drive the Hyundai Santa Fe in the city for a bit. What I loved about this car is that it had seats for seven. As my kids get older, it seems like we don't all drive together anymore but when we do it is sooo nice to be able to fit everyone in 1 car. That is  a challenge we have had to overcome as a family of 5!
The Santa Fe's 50/50 split-folding rear seatbacks can be folded completely flat when you want maximum load-space or changed up when you want to carry people and gear. II took the Santa Fe to the park one day and loaded it with a wagon, sand toys, a full picnic and more and had no problems loading and unloading it.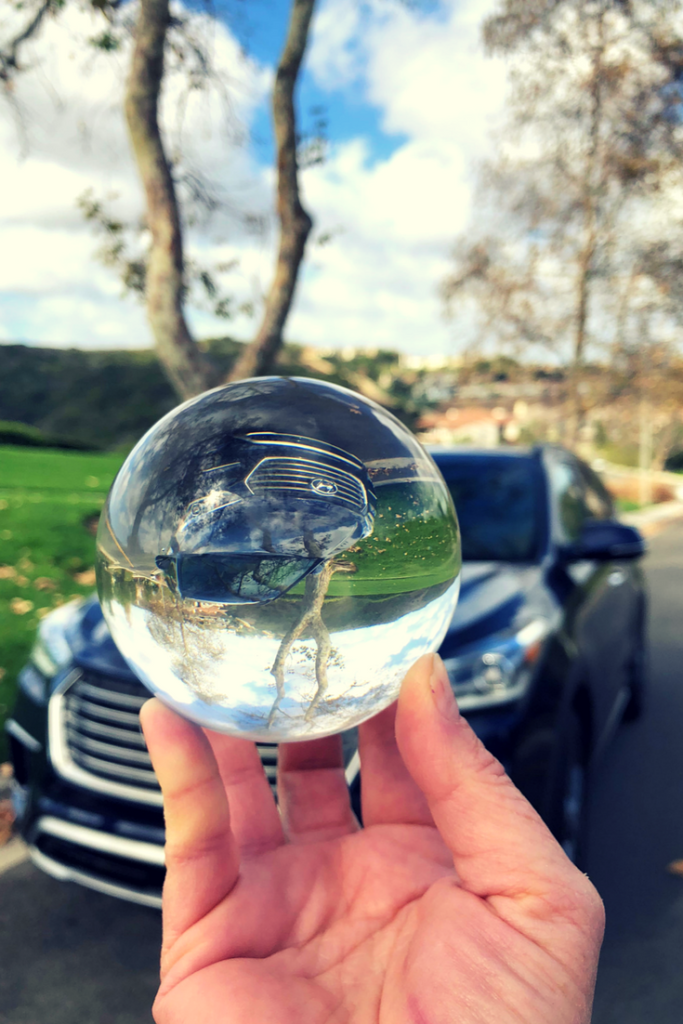 Santa Fe Interior Features
Heated and Ventilated front Seats– This available feature gives the driver and the front seat passenger the option of having a boost of cooling air when the sun heats up the drive. On the other hand, available heated seats prevent your morning drive from being a chilly wake-up call. It's nice that something so satisfying is so simple; all it takes is the push of a button.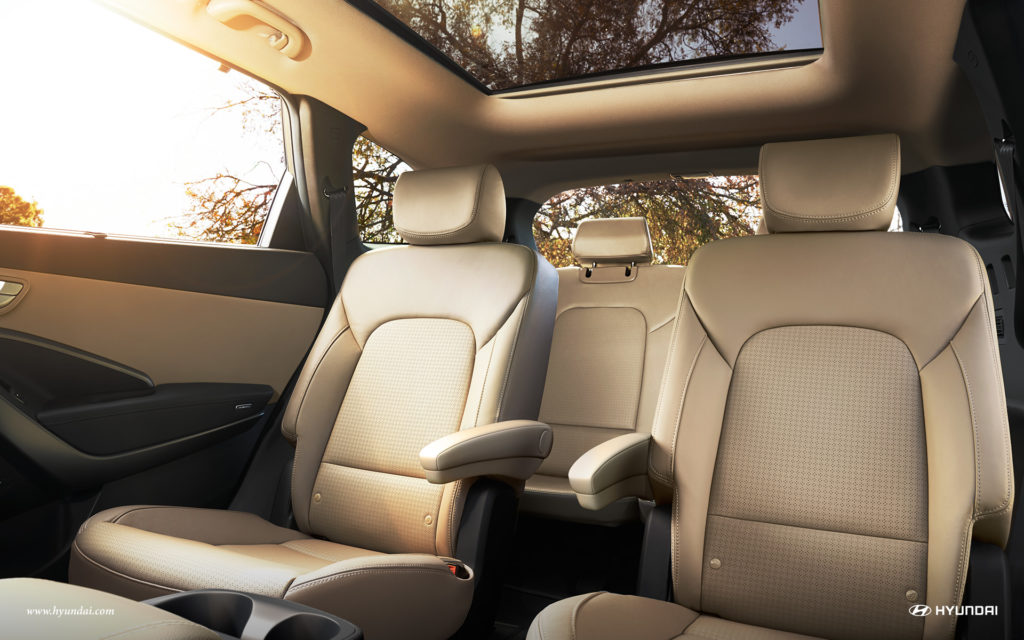 Multi-View camera – Maybe you baby-proofed your entire house. But as they get older, kids become incredibly mobile. You need something like eyes in the back of your head. This is even better. Four cameras offer a 360-degree view around your vehicle to help you see people and objects right on the touchscreen display. It's very helpful for safely maneuvering a large kid-hauling SUV. I have had so many close calls that I will never buy another car without this feature! I have no idea how we managed before these came along.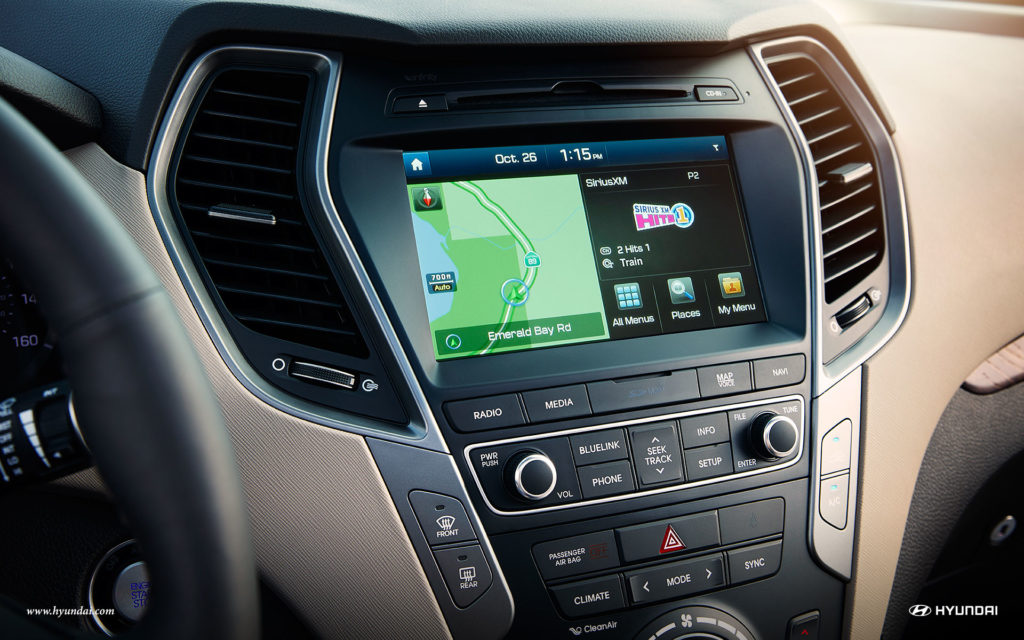 Santa Fe Exterior Features
Daytime Running lamps (DRL) – Daytime Running Lights can make it easier for others to see the front of your vehicle during the day. DRL can be helpful in many different driving conditions, and it is especially helpful after dawn and before sunset.
Hands-Free Smart Liftgate with Auto-Open – It's a must-have feature for serious shoppers everywhere, but especially handy in the parking lot. The available hands-free smart liftgate opens automatically when it senses the Proximity Key is behind the vehicle within three feet for more than three seconds. When you're loaded down with boxes, bags or kids' sports gear, you'll love how it helps out.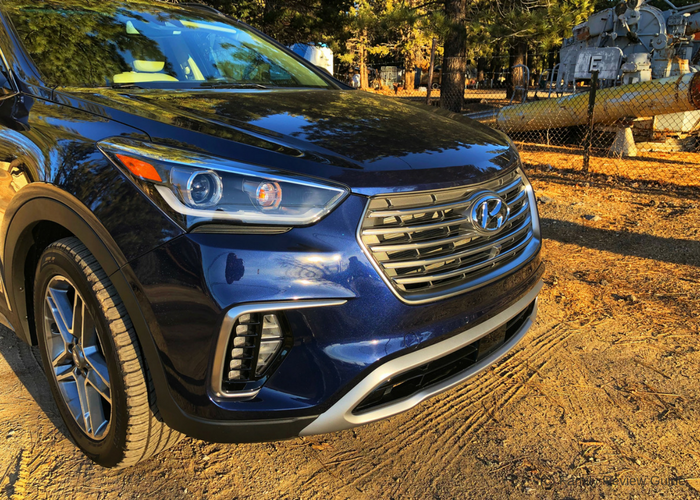 For more information on the Hyundai Santa Fe visit them on Facebook and Twitter.