all photos courtesy of low tide aliens
The first time I heard the word mandala was when there was a huge buzz about all of those adult coloring books. I remember buying one and that evening and I colored for an hour. It was really fun and and gave me a creative way to express myself. As an added bonus it made me feel calm and gave me stress relief. Now Imagine seeing one of those mandalas in life size form on the beach!
Low Tide Aliens, a collaborative effort comprised of Laura Wright and her daughter Darla began sketching flowers in the sand one early morning under the Newport Beach pier in the summer of 2015.  Since then, the artists have grown to include nieces Kaitlyn and Mila as well as many other friends and family members.  With a focus and purpose of bringing joy and beauty to the world, Laura, Darla, Kaitlyn and Mila take to the beach twice a month when the tides are lowest to connect with nature and express themselves through drawing mandalas in the sand.
Here are some samples of their amazing artwork. The pops of color come from a thin layer of non-toxic colored sand and the circles are formed by implementing basic tools of math to create the radius of the circle and then the circumference with a stick and a string. Isn't math awesome?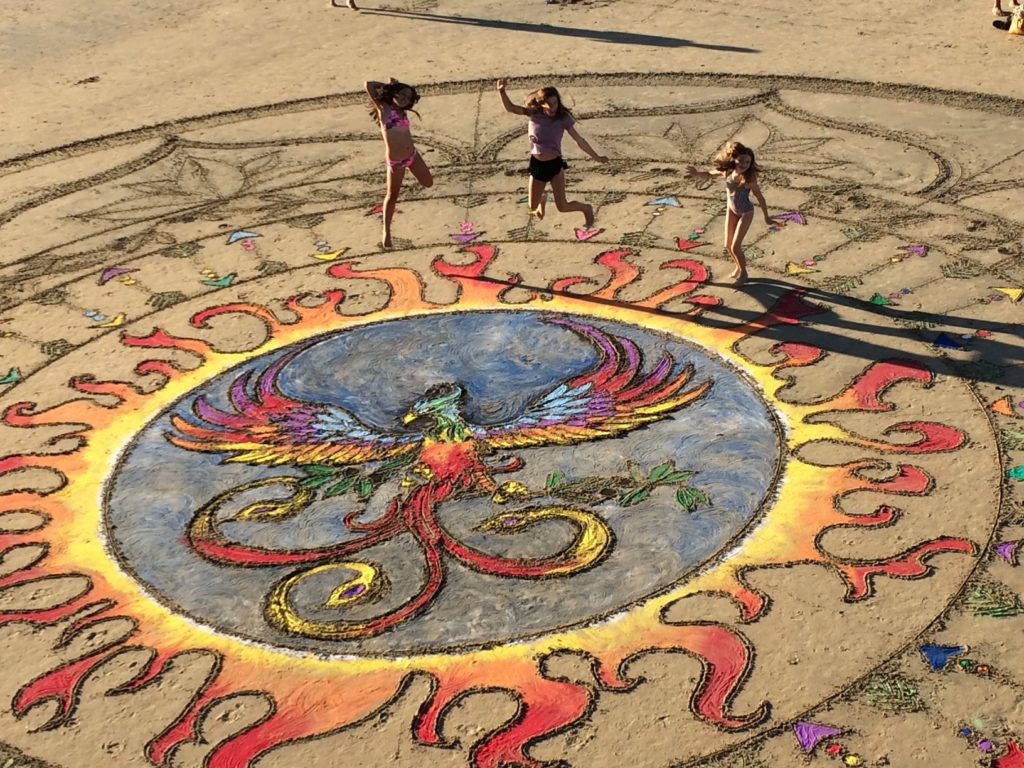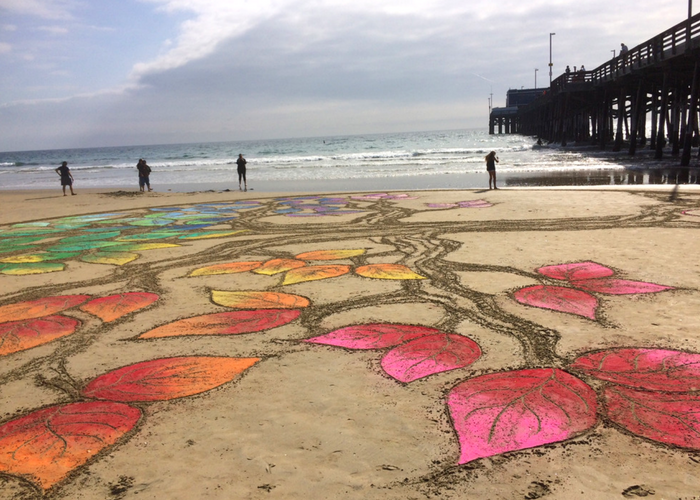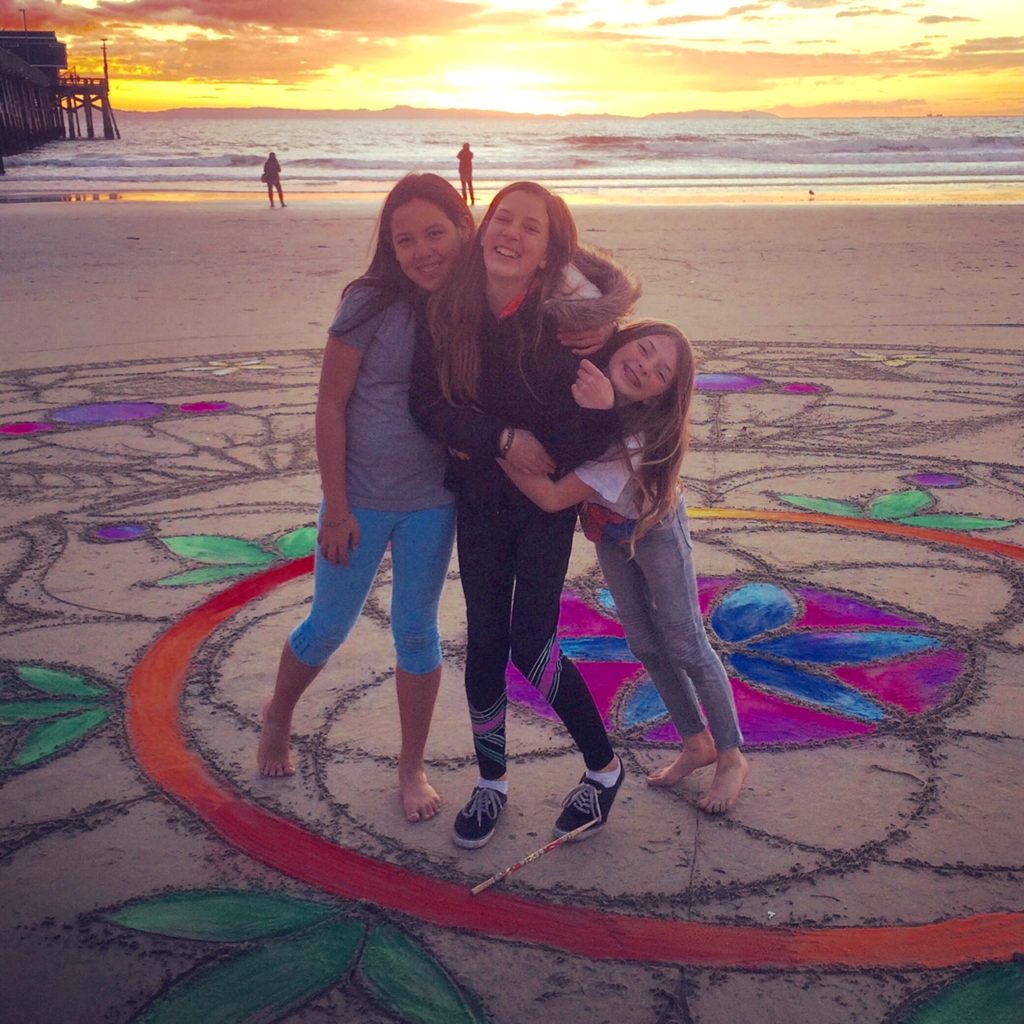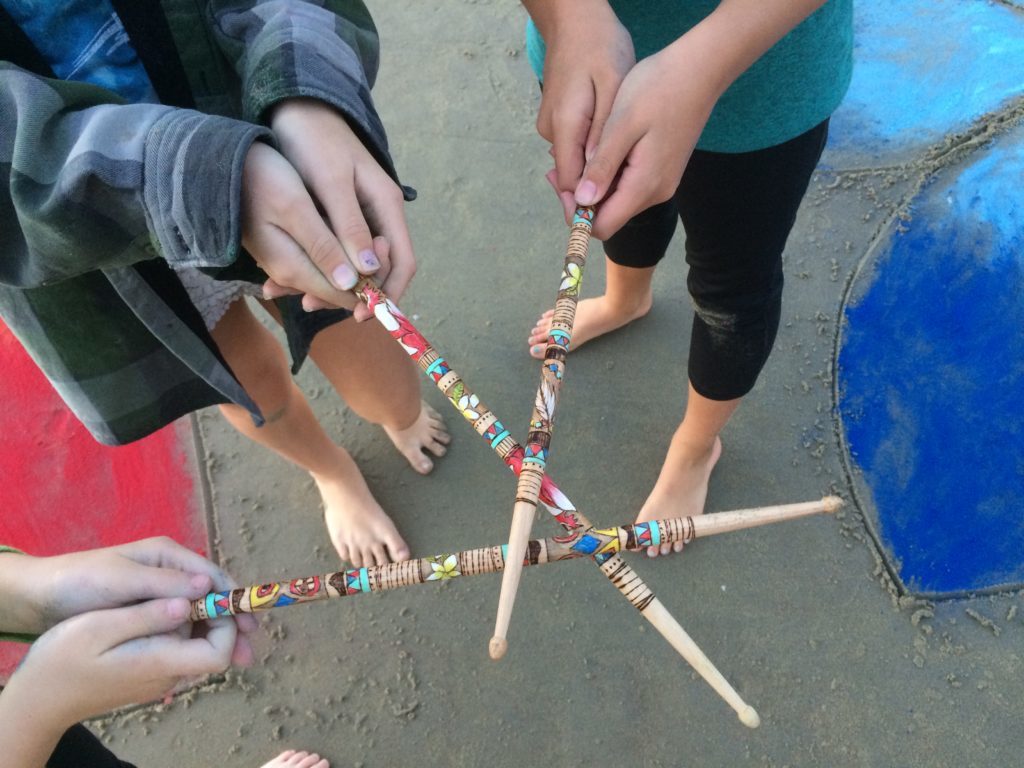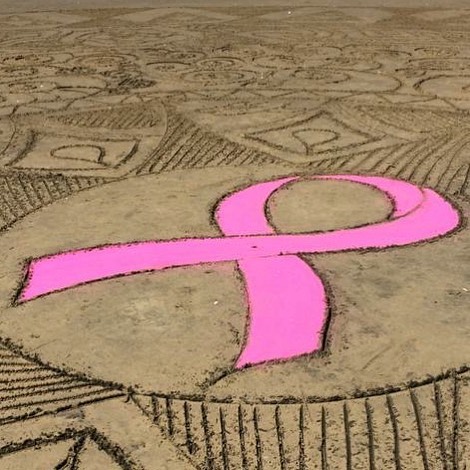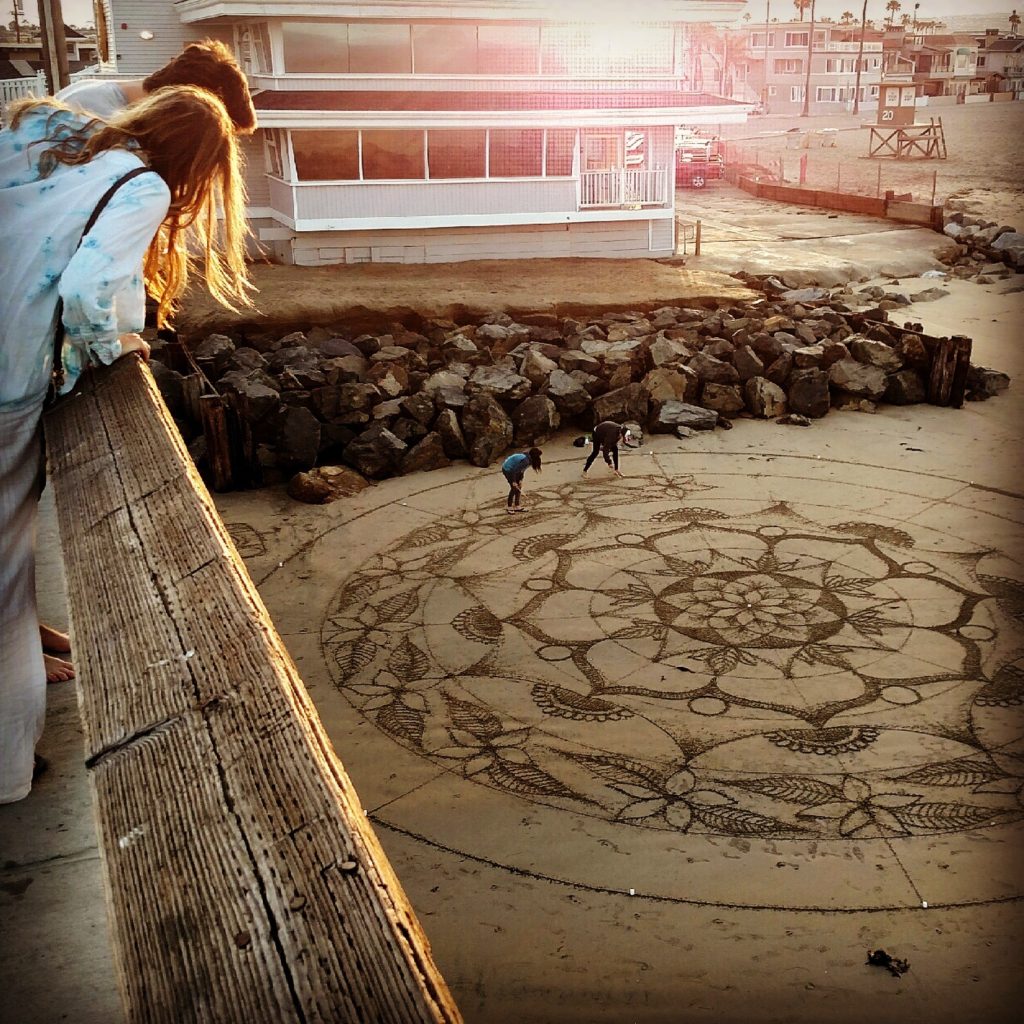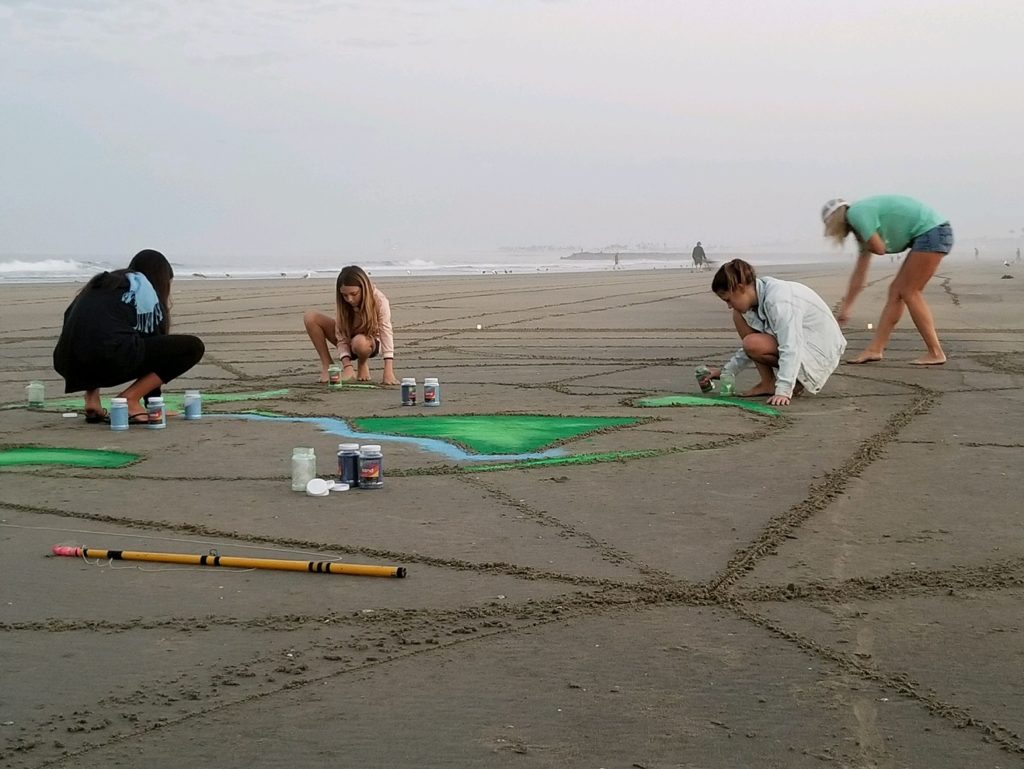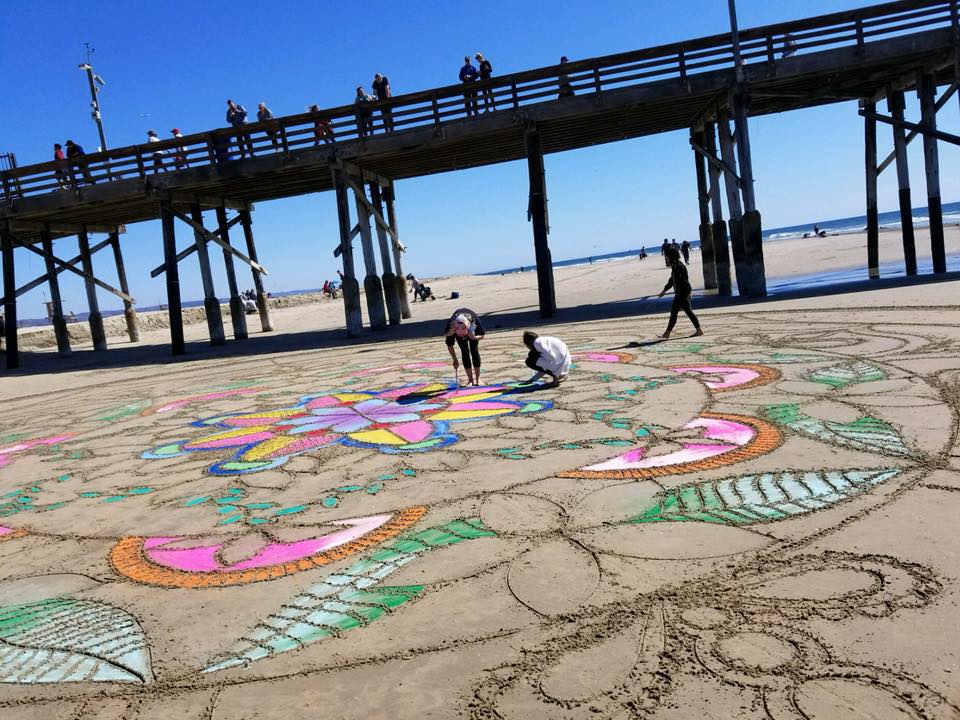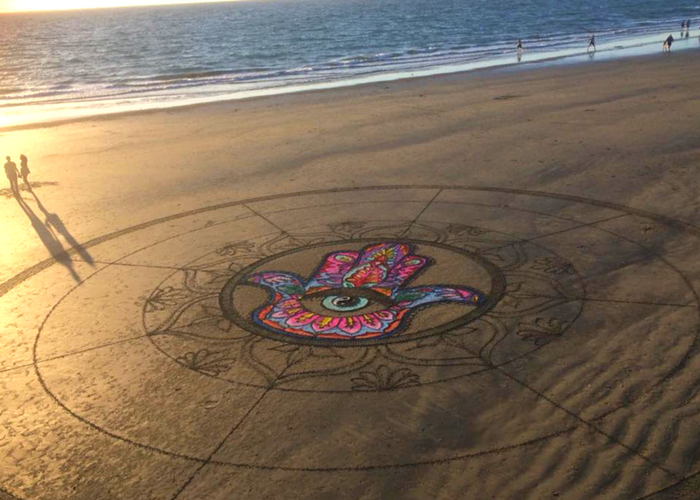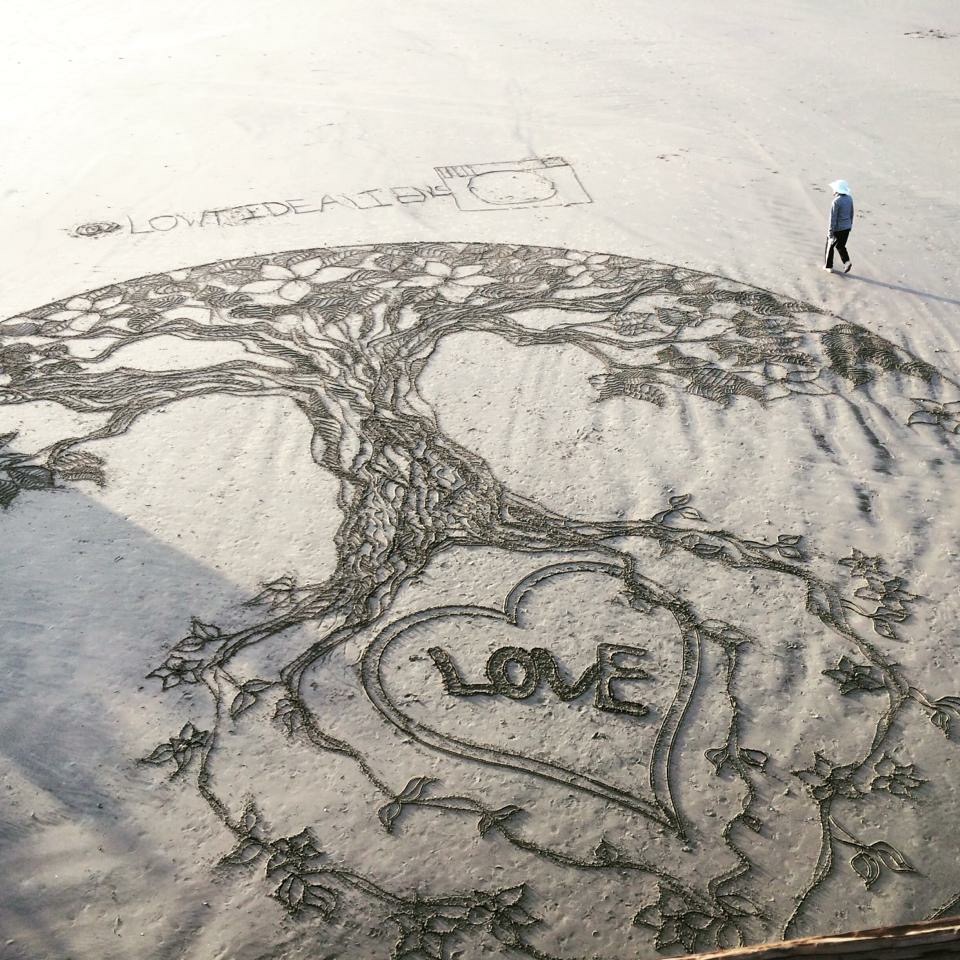 For those who want to create their own sand art, Low Tide Aliens has group sessions, individual sessions, and party sessions. Each session lasts approx. 2 hours and includes a short history of mandala art in various cultures, creative inspiration through demonstration and examples, encouragement, and guidance to express yourself on a sandy beach canvas. Plus materials and skills to take with you for future creations.
So just like coloring, sand art also has the benefits of relieving tension, anxiety, fear, and worry. It can also help you appreciate life, beauty and art.
For more information please visit Low Tide Aliens on Facebook and Instagram.