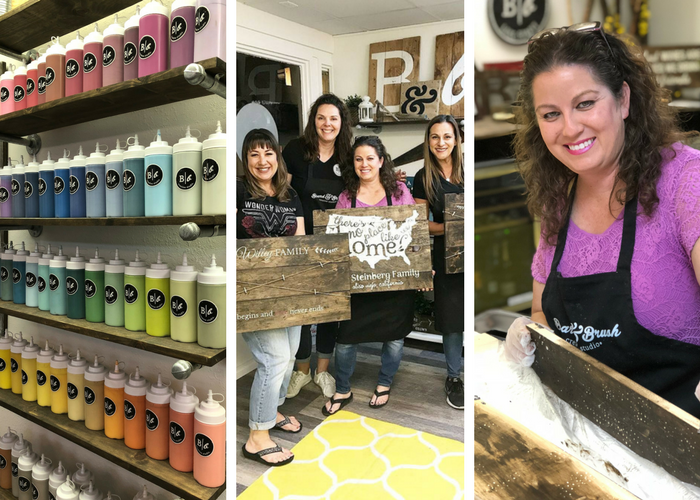 Board and Brush Lake Forest
I don't consider myself to be crafty. I have never used a power tool let alone stained a piece of furniture. But last week I completely surprised myself my creating a customized wood sign for my house. I did it all in three hours, in the company of some friends at a new place in Lake Forest called Board and Brush.
Nestled nicely in a strip mall, this amazing new concept has completely blown me away. It was a very warm, welcoming and open atmosphere where I was able to relax while embracing my inner DIY master. Mandy the owner and all of her helpers were energetic, and helpful and extremely creative.
How Does It Work?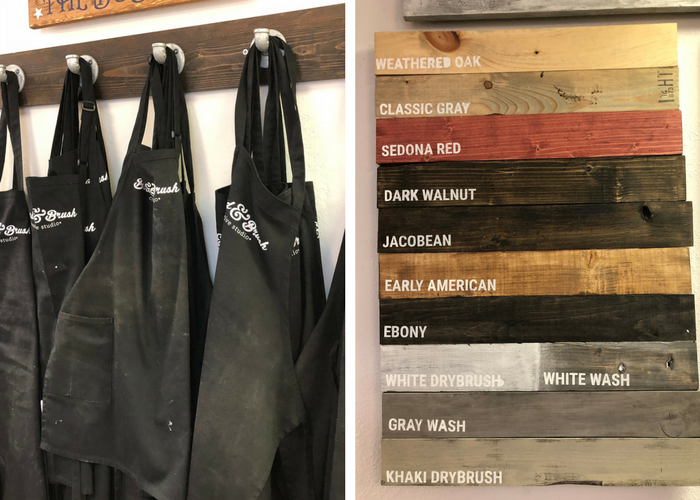 Once you arrive, you will be guided to your seat where all of your supplies will be waiting for you. All you need to bring is yourself and a can-do attitude.
While creating your personalized DIY project, you will gain the experience of distressing the wood, sanding, assembling your boards, and choosing the stain and paint options exactly to your personal preference to match the décor of your home or to give as a gift. The wonderful instructors and assistants are on hand to lead you through every step. At the end, you will have a custom wood sign that you will be proud to hang in your home for years to come.
I used a power drill and a roller and even modge podge on my stencil. As intimidating as it sounds it is really empowering to do all of that on your own. I kind of felt like I could build bunk bed after I was done LOL.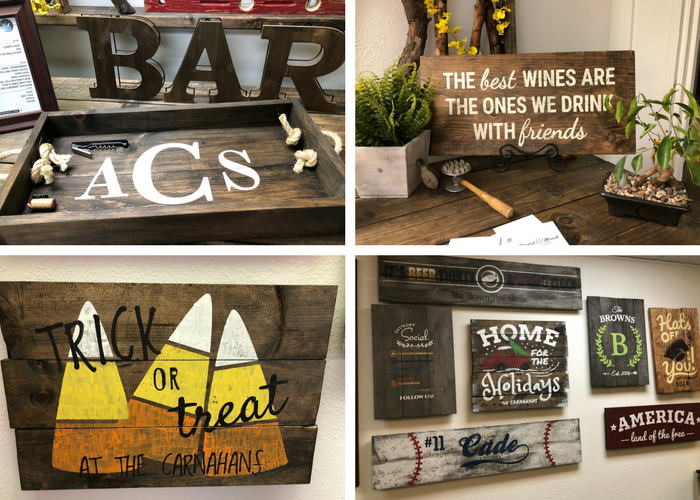 How much does it cost?
All projects are $65 and include everything. They also offer beer, wine and soda for a nominal fee. The designs and projects at the DIY wood sign workshops are always changing, so every time you return, your creation will be a new and distinctive piece of art.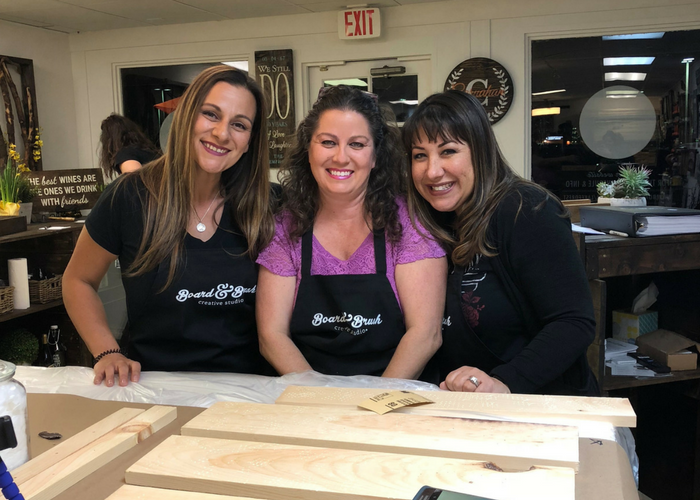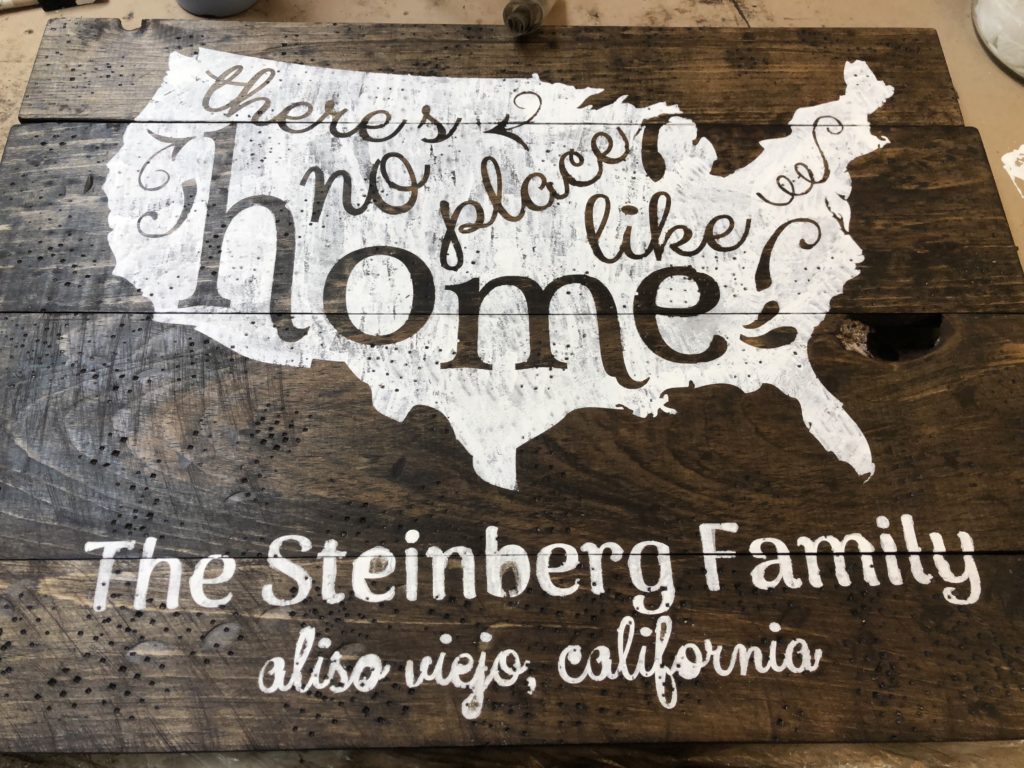 Watch a Video
For more information visit Board and Brush on Facebook and Twitter.